The Dream/Connectome/The Concert, Royal Ballet |

reviews, news & interviews
The Dream/Connectome/The Concert, Royal Ballet
The Dream/Connectome/The Concert, Royal Ballet
A summer reverie you won't want to wake from
Playing against type: Ashton's Titania and Oberon are not naturally comfortable roles for Natalia Osipova and Matthew Golding.
The Dream has at its heart a great partnership. Not just the original, magical pairing of Anthony Dowell and Antoinette Sibley, for whom Frederick Ashton created the ballet fifty years ago (thereby launching one of the top couples in ballet history), but the partnership of Titania and Oberon themselves.
Regal, fickle, fast, flighty, and dangerous, these two are equals as lovers and as rulers: it is their quarrel that starts the story and their smouldering reunion that brings it to a happy conclusion.
So you need two good principals for a really perfect Dream – ideally with more than a hint of chemistry. The Royal Ballet fielded two choices this week: the first cast of Roberta Marquez and Steven McRae on Thursday, and hot-ticket newbies Natalia Osipova and Matthew Golding (pictured above) on Friday. No-one who has been watching the company this season will have failed to predict that McRae would be a stellar Oberon: he's physically at the top of his game at the moment, looking like he eats those leg-twisting coupé jeté turns in the scherzo variation for breakfast. His small physique and eerie manner put the fey back into fairie. Poor Marquez (pictured below right) never seems to push over the edge into dangerous or exciting territory, and as a result never gets enthusiastic notices. That said, in Ashton restraint can be a virtue, and as a sweet, wide-eyed Titania, she at least seems genuinely to delight in her reunion pas de deux with McRae.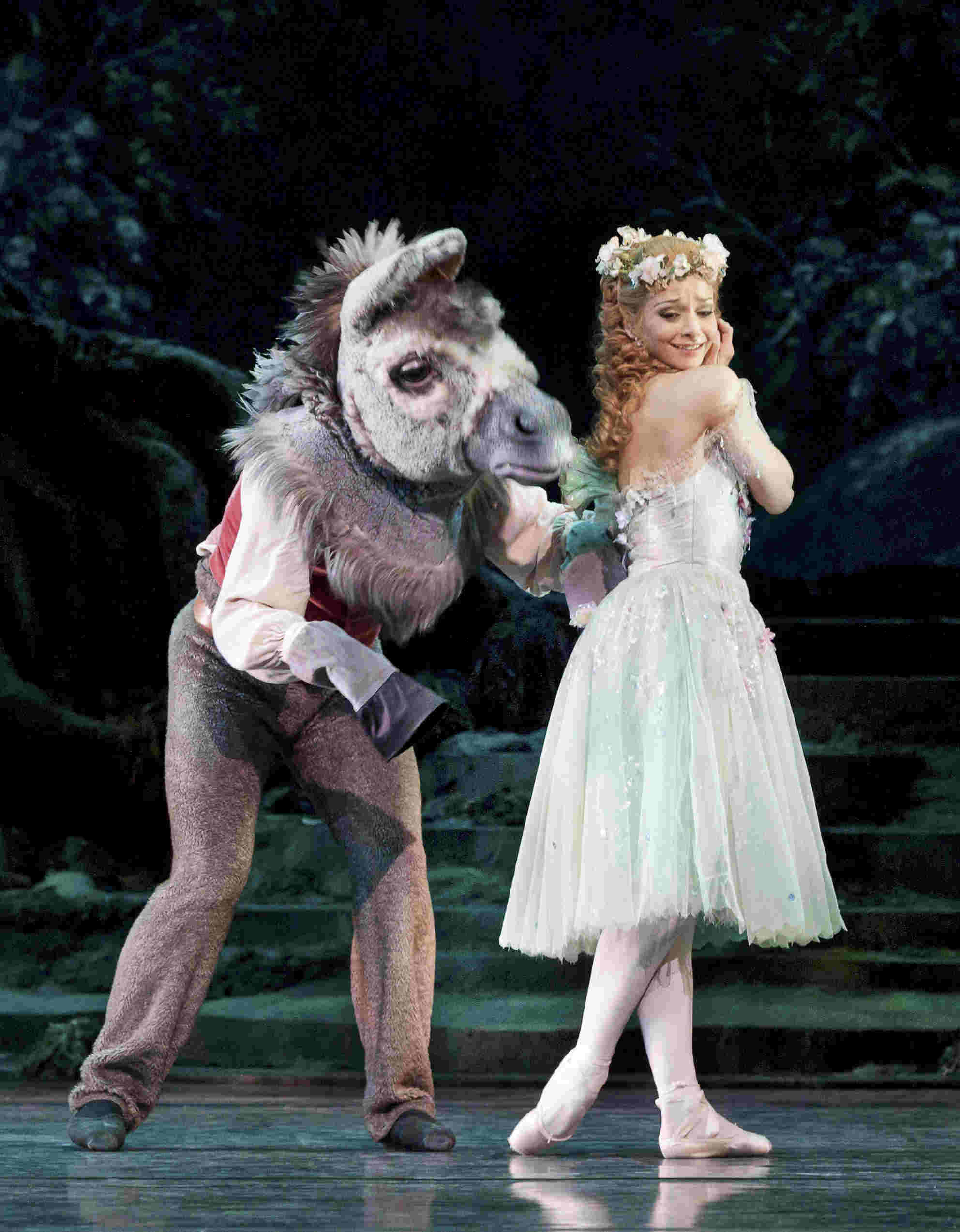 Delight is less visible in the pas de deux of Osipova and Golding: he is perennially wooden, she alternates between coldly imperious and over-emoting. Both are better apart, with Osipova in the "Ye spotted snakes" scene really nailing the floaty arms, fast batteries, and confident sensuality of Titania. Rita Hayworth to Marquez's giggly Marilyn Monroe, Osipova later embraces Bottom's ears with all the passion of Marguerite clasping her hot young Armand. Golding is a more regal Oberon than McRae, but faerie just isn't this leggy chap's realm: when watching the dust-up between the human lovers his demeanour is less otherwordly-quizzical and more well-meaning ref trying to keep smiling through an ugly third-division derby. The quick fluttery jumping mostly gets the better of him, so for exciting male dancing it's down to Valentino Zucchetti's ever-so-springy Puck (is he made of rubber? Did they ship him out from Italy in a Pirelli box?), and for characterful acting to Valeri Hristov's still-swoonsome Lysander (a perfect gentleman to Christina Arestis's perfectly Ashtonian Hermia).
Of course,The Dream is far from just a partnership vehicle. The fairy scenes are such perfection of their kind that they ought to rank Ashton alongside Petipa. The corps de ballet both nights were perfection in them, fleet and crisp, with Yasmine Naghdi and Romany Pajdak standing out as Cobweb and Mustardseed with their floaty wrists. In the choruses, the Brompton Oratory Junior Choir add enchantingly clear, resonant tone and diction to the sprightly strings of the orchestra, directed by Barry Wordsworth. Even the magical time of Shakespeare's night forest is replicated, in the astonishingly quick passing of 53 minutes.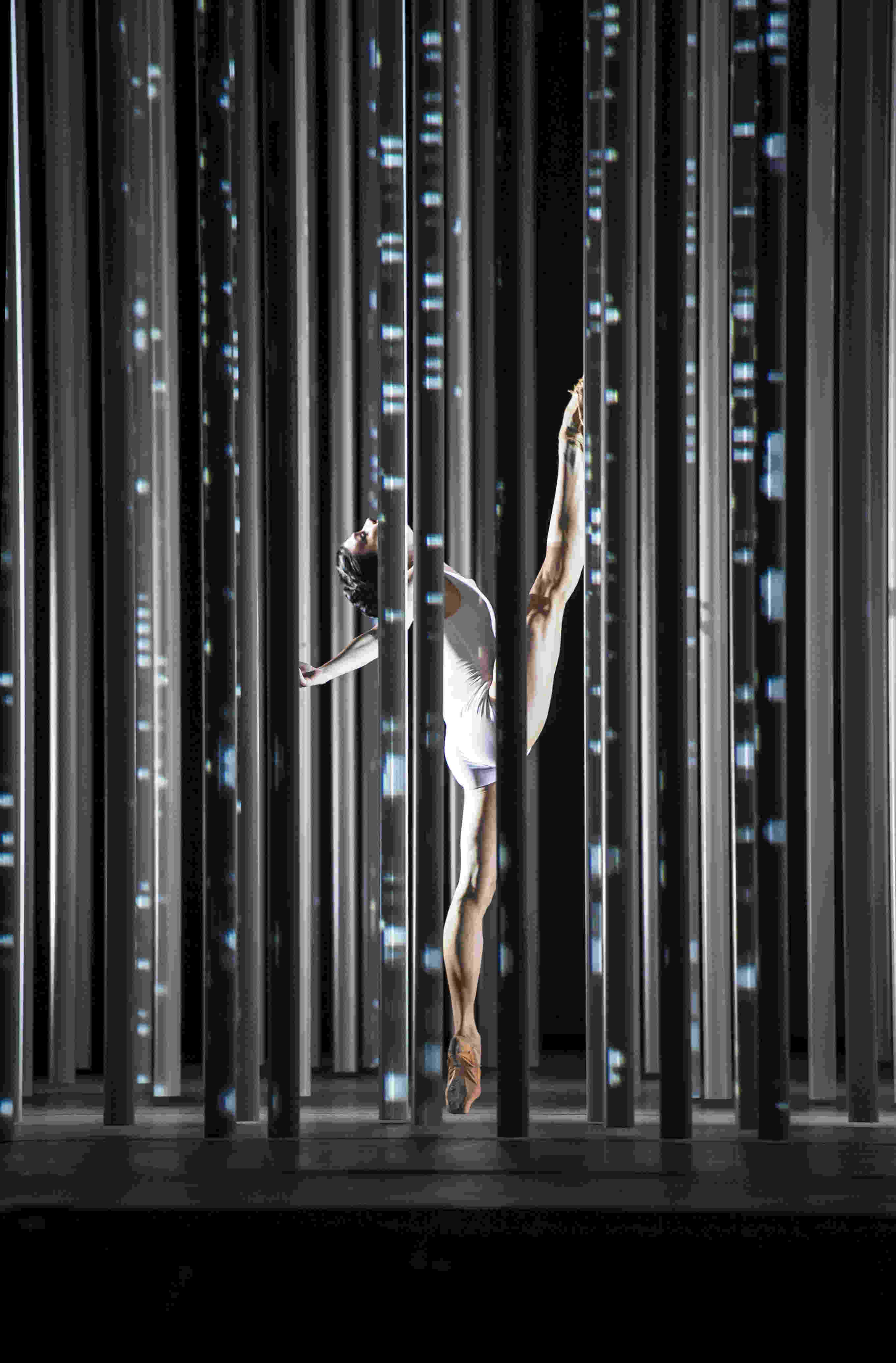 The next piece, Alastair Marriott's slow, dreamy, new Connectome, is close to half that length, but feels just as long. Marriott and omnipresent choreographic collaborator Jonathan Howells are Royal Ballet through and through, both still character dancers with the company they've served for over twenty years. Connectome plays just right for this space and these dancers: safe, rather than heart-stopping. Its contemporaneity still elegantly classical (a key position is an attitude ouvert en plié, its soft curves like a straight arabesque reflected in the bowl of a silver spoon), it uses a delicate Arvo Pärt score with chamber ensemble (no nasty recorded photocopier noises), and it puts that beefy ROH budget to good use with complex and beautiful digital video backdrops by Luke Halls. Waves of shimmering light, and tendrilly clouds of ganglia interact with a forest of white poles (pictured above left with Natalia Osipova): it's all about connections in the brain, apparently, but then isn't everything these days?
Connections between dancers matter more: Osipova, McRae and Edward Watson (the first cast) have more of this than Sarah Lamb, Alexander Campbell and Ricardo Cervera, and both trios are arguably upstaged by the quartet of muscular young-blood males that serves for a corps, and is given unusually soft, feminine shapes along with its all-boy big leaps. Interesting shapes are a Marriott speciality – several finishing poses are photo-memorable – and those in the dancers' bodies interweave pleasingly with those in the set and video design (the giant choirboy face excepted, which both nights distracted me entirely from the first minutes of a crucial pas de trois). Connectome actually grew on me on second viewing, even with the far less charismatic male leads. Whether it's of sufficient quality to be kept in a repertoire that includes plenty of cool, lyrical contemporary pieces already is another matter, but I would certainly rather watch it than Tetractys, this year's other digital-meta-contemporary offering.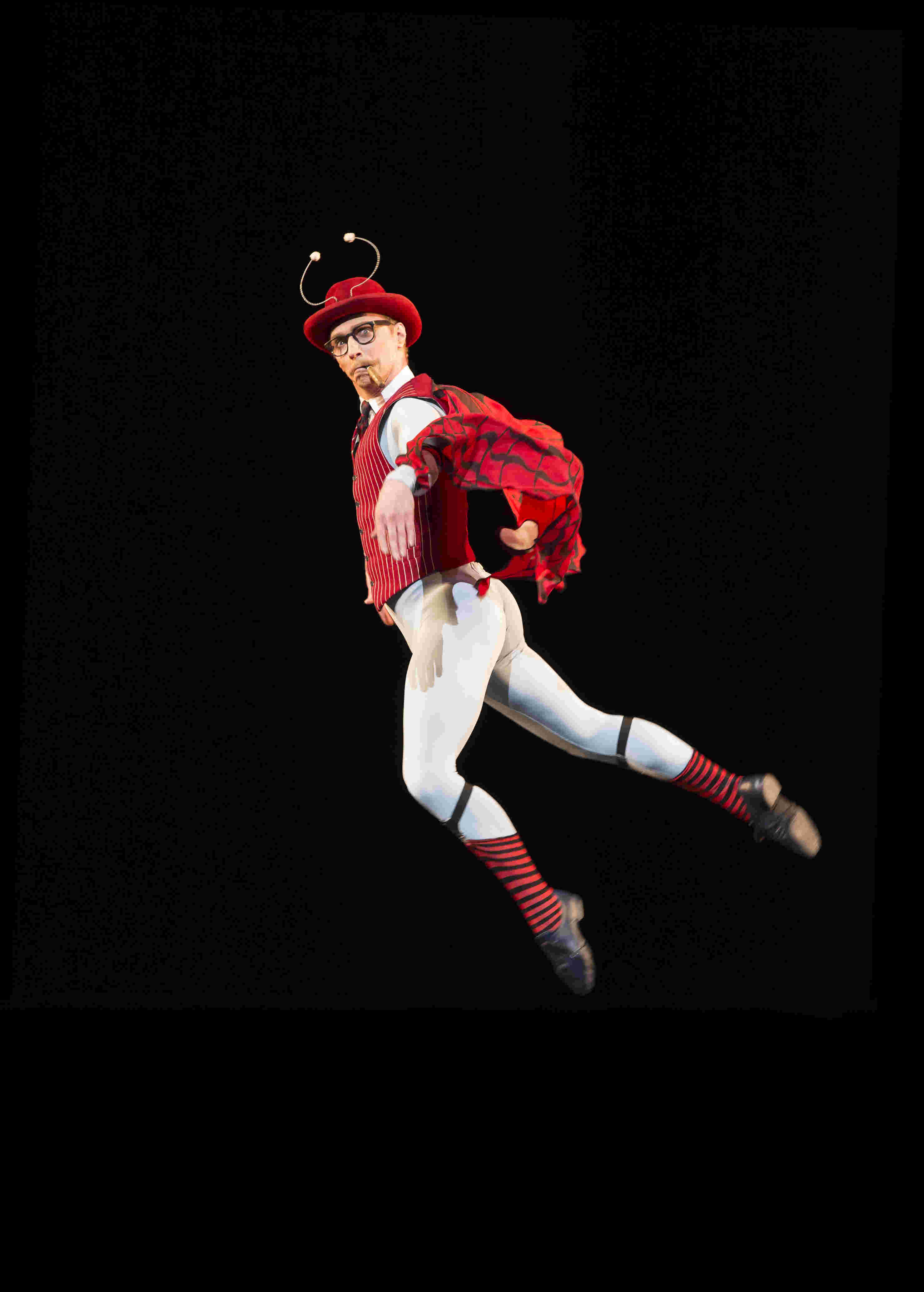 A supremely generous bill, this, it tops two substantial pieces with yet another: Jerome Robbins's sublimely silly, slightly surreal, The Concert. Sarah Lamb is a gloriously blonde ballerina, Olivia Cowley stands out for the right reasons in the Mistake Waltz, and Royal Ballet treasures Bennet Gartside (pictured right) and Laura Morera are second night stars as the Husband (cigar-chomping but spry, with big, clean jumps) and his shrewish Wife – Morera wallops the philandering Gartside's cheek with cheerful, audible, force. As the pianist playing Chopin, Robert Clark hams it up; some might say too much, but what else can a short, bald man – the classic fall guy – do? By the time he slams shut his instrument and grabs a net for those infuriating butterfly-fluttering dancers, the auditorium is alive with merry cascades of good, unfeigned, cleansing laughter.
Either The Dream or The Concert alone would sell an otherwise lame triple: to have both on one programme sandwiching the far from disappointing Connectome is a real treat. With the company on very fine form, this is very close to the perfect midsummer night at the ballet.
McRae looks like he eats leg-twisting coupé jeté turns for breakfast
rating
Explore topics
Share this article