Blu-ray: The Ballad of Tam-Lin |

reviews, news & interviews
Blu-ray: The Ballad of Tam-Lin
Blu-ray: The Ballad of Tam-Lin
A deserved revival for Roddy McDowall's Scottish folk horror parable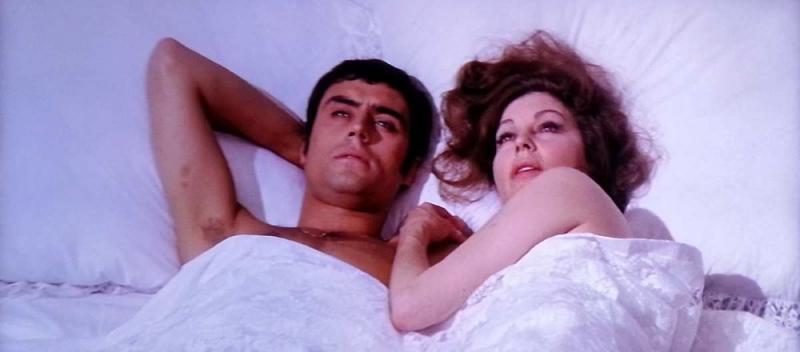 An earthly knight: Ian McShane and Ava Gardner
The British folk horror wave of the late Sixties and early Seventies wasn't impervious to American influence. Though Roddy McDowall (1928-98), the director of The Ballad of Tam-Lin (1970), was born in Herne Hill, he was as Hollywood-steeped as its London-based star Ava Gardner.
McDowall is best-known as a prolific actor (How Green Was My Valley, The Planet of the Apes films) and photographer than for his only foray into filmmaking. He can't be faulted for dynamism and sensitivity, even if some of the inexperienced actors needed more guidance.
The medieval Scottish Border romance Tam Lin (Child Ballad 39A) was first noted in 1549. It tells of the maiden Janet passing through the forest of Carterhaugh, which has been bequeathed to her by her father, and waylaid and impregnated by Tam, whom she believes to be an elven guard. When Tam later discovers her there seeking a herb to induce an abortion, he tells her he is a mortal man in thrall to the queen of the fairies and fears he will be sent as a tithe to hell on Halloween. He asks Janet to rescue him by pulling him from his horse when he's riding in a company of elves that night. She does, and though Tam endures a series of horrific transformations, she wins him away from the queen.

The ballad had inspired a number of songs during the second folk revival. Fairport Convention gave their version, sung from her own lyrics by Sandy Denny, an epic electric folk treatment when they recorded it on 29 October 1968. It appeared on their masterpiece Liege & Lief at the end of 1969; that summer, the script loosely adapted from the ballad by the American radio and TV writer William Spier, was filmed by McDowall in Peeblesshire (with a day or so's shooting beside the Forth Bridge) and at Pinewood Studios. Fairport's fellow folkies Pentangle were hired to record their own, more wistful "Tam Lin" for the soundtrack; it was reprised several times during the film but didn't appear on disc until the band's compilation The Time Has Come, 1967-73 was released in 2007.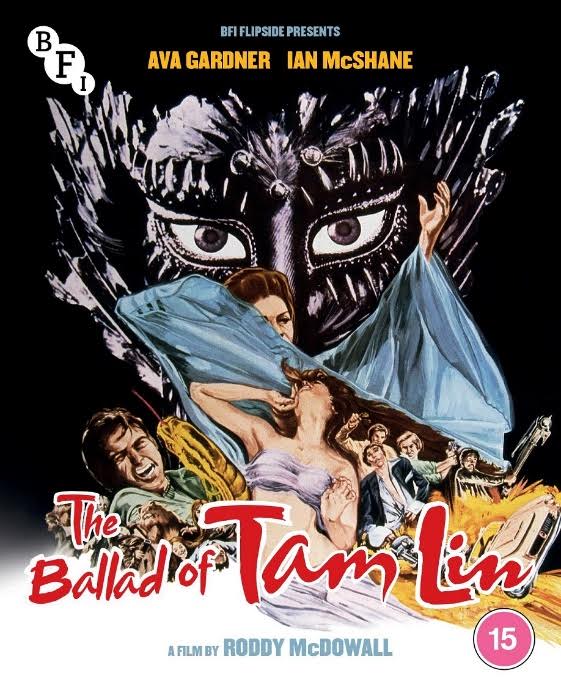 Cast in the kind of "bitch goddess" role that had earlier worked for Joan Crawford and Bette Davis, Gardner plays the aging American heiress Michaela "Micky" Cazalet, who has surrounded herself with a group of idle young London trendies played by the likes of Joanna Lumley, Bruce Robinson, Madeline Smith, and Sinéad Cusack.
When they remove to her Scottish pile, her latest toyboy Tom Lynn (Ian McShane) catches the eye of Janet (Stephanie Beacham), the daughter of the local vicar (Cyril Cusack).
Tom, who's tired of the possessive Micky, meets Janet on a ramble in the wilds and they have sex. The photographer in McDowall erred in depicting Tom and Janet's "meet cute" as a series of stills. It's a pointless stylistic flourish that emphasises the fact that Tom initially accosts Janet and is forgiven with a smile; that wouldn't necessarily be sanctioned these days.
Though Tom and Janet are in love, she's uncertain of his commitment and heads to town for an abortion arranged for her by a mysterious village woman (Fabia Drake) – the white witch to Mickey's black witch.
Hell having no fury like a woman spurned, Micky forces Tom to down a spiked drink and sicks her new coven of acolytes on him, having banished her fey London crew with the exception of the Machiavellian Oliver (David Whitman, a.k.a. Kiffer Weisselberg). During the chase that thrillingly concludes the film, Tom constantly shape-shifts, or thinks he does. In interviews, McShane interprets Tom's hallucinations as an acid trip.
The lineaments of folk horror drive the film less effectively than Micky's horror of aging and being sexually humiliated by Tom's passion for a younger beauty. The film could be described as a parable for the reality faced, sooner or later, by nearly every actress in and beyond Hollywood, or as an expression of the anxiety that virtually everyone everywhere confronts.
It generates scenes between Micky and Tom, and between Tom and Micky's secretary and accountant Elroy (the reliable Richard Wattis, excellent here), who warningly enumerates the bloody fates of Tom's predecessors in Micky's bed. Gardner was game: as Micky's stud slips from her grasp and into the arms of her tremulous rival (Stephanie Beacham, pictured below), her black-rimmed eyes flash with murderous eldritch fury.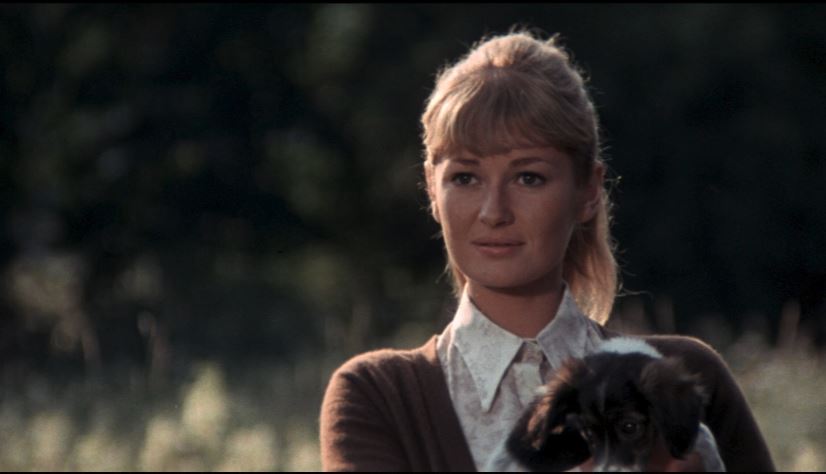 The BFI Flipside Blu-ray features an embarrassment of extras, including new interviews with McShane, Beacham, Smith, Weisselberg, Pentangle's singer Jacqui McShee, and McDowall's biographer David Del Valle.
McDowall reminisces about Gardner and her contribution to the movie in a 1998 interview. The film music of Stanley Myers, who composed the Tam-Lin score, is saluted by Hans Zimmer.
Also included is a 34-minute 1971 film about a creative Devon commune and archival footage from the Scottish Borders.
Ava Gardner's eyes flash with murderous eldritch fury
rating
Explore topics
Share this article