Blu-ray: A Fistful of Dynamite |

reviews, news & interviews
Blu-ray: A Fistful of Dynamite
Blu-ray: A Fistful of Dynamite
Sergio Leone's glorious Mexican revolution epic receives a suitably opulent new release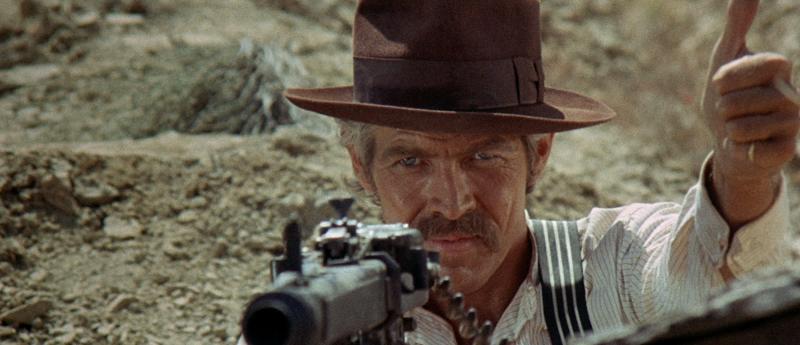 James Coburn, about to rid the world of a few uniforms
A Fistful of Dynamite and Once Upon a Time in America are Sergio Leone's films with the most explicit political underpinning. Indeed, given recent events, A Fistful of Dynamite is a thoroughly pertinent film, asking how we might achieve social change when the only human resource to hand is venal and self-serving.
On the other hand, the conclusion offered by James Coburn's world-weary - but still driven - IRA man on the run in
Mexico
veers towards anarchic nihilism: "I used to believe in many things – all of it! – but now I believe only in dynamite."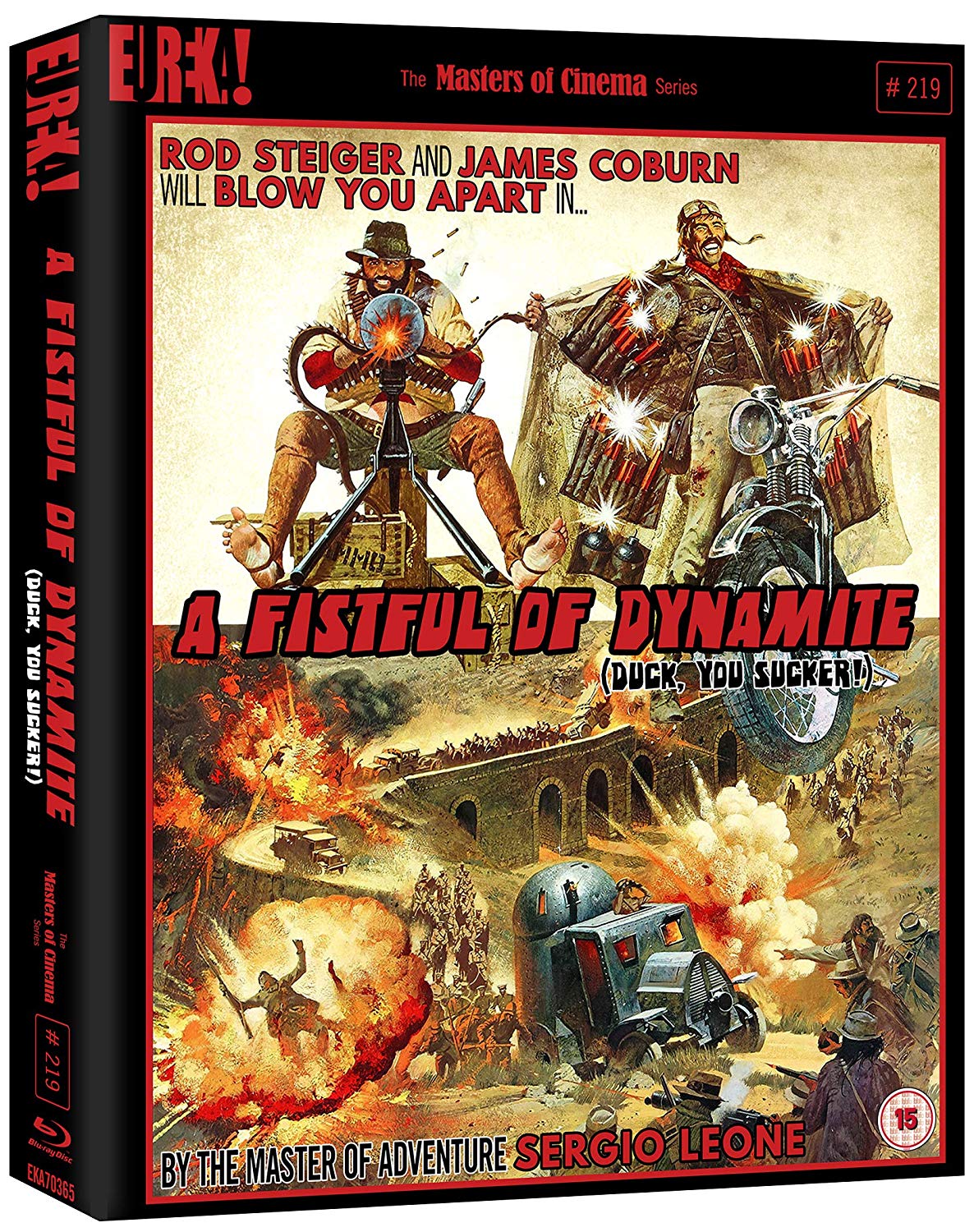 Also known as Duck, You Sucker, a catchphrase Coburn's character throws out before blowing things up, A Fistful of Dynamite is the most underrated of Leone's films but is the equal of his best. Of his westerns, it's baroque style is clunkier than the pure fantasy of the Dollars trilogy, and not as cinematically composed as Once Upon a Time in the West, but it has an edge, an internal vim, that is all its own. It also boasts a bromance that surpasses even that of "Blondie" and Tuco in The Good, The Bad and The Ugly, and the best largescale battle sequence of any Leone film (when its two main protagonists take on a good portion of the Mexican army, including the film's great, skull-like baddie, Colonel Günther Reza, played by French actor Antoine Sainte-John).
A Fistful of Dynamite's opening establishes Rod Steiger's hammed-up Juan as a crafty amoral Mexican bandit (and contains a jovially rendered off-screen rape that a contemporary film would be castigated to oblivion for), while the plot revolves around his friendship with Coburn's John Mallory (AKA Sean), a motorcycle-riding explosives expert, amidst the chaos of the Mexican Revolution. The crux of it is that Sean is slowly drawn into fighting for the cause, dragging Juan along with him, the latter gleefully milking every situation for opportunities to make money. For instance, Sean offers Juan the chance to raid a bank – Mesa Verde – that he's long dreamed of robbing, but the rewards turn out to be more revolutionary than fiscal.
Sean is haunted by his past, rendered in flashback. Set in a preposterously idealised soft focus Ireland, the viewer is offered vignettes of love and betrayal set to one of Ennio Morricone's most gorgeous, if over-the-top pieces. Indeed, the whole film is a career peak for Morricone. In its latter half A Fistful of Dynamite becomes a darker, sadder film as tragedy and human suffering come to the fore. Leone was a king of the enigmatic, thought-provoking ending and he does not fail us here.
A Fistful of Dynamite dates from 1971 and there are many edits of it out there, most of them shorter than the full two hours and 37 minutes (this writer has seen one on TV that, unbelievably, shaves off the crucial pay-off line at the end!). Happily, the new double blu-ray boxset not only looks good but offers two convincing final cuts. It also comes with a host of extras such as commentary and interviews with Leone experts Alex Cox, Sir Christopher Frayling and Kim Newman, and Leone associate and Dynamite co-writer Sergio Donati, but best of all is a 60 page book wherein writer Simon Ward delivers an essay about Leone alongside an exhaustive history and overview of the film and its music from spaghetti western expert Howard Hughes, leaving no stone unturned.
These extras are a geek treat for longterm fans, but the film itself really needs no explanation. It is a grand epic that begins as an invigoratingly shot adventure, laced with comic banter and interludes, but eventually leads somewhere more heart-wrenching, where the idealistic desire for a better world runs headfirst into the flawed, treacherous, violent, greedy actuality of humanity.
Below: Watch the trailer for A Fistful of Dynamite
The best largescale battle sequence of any Leone film
rating
Share this article