Blu-ray: The Queen of Spades |

reviews, news & interviews
Blu-ray: The Queen of Spades
Blu-ray: The Queen of Spades
Thorold Dickinson's Pushkin adaptation is a macabre baroque masterpiece
Tuesday, 14 February 2023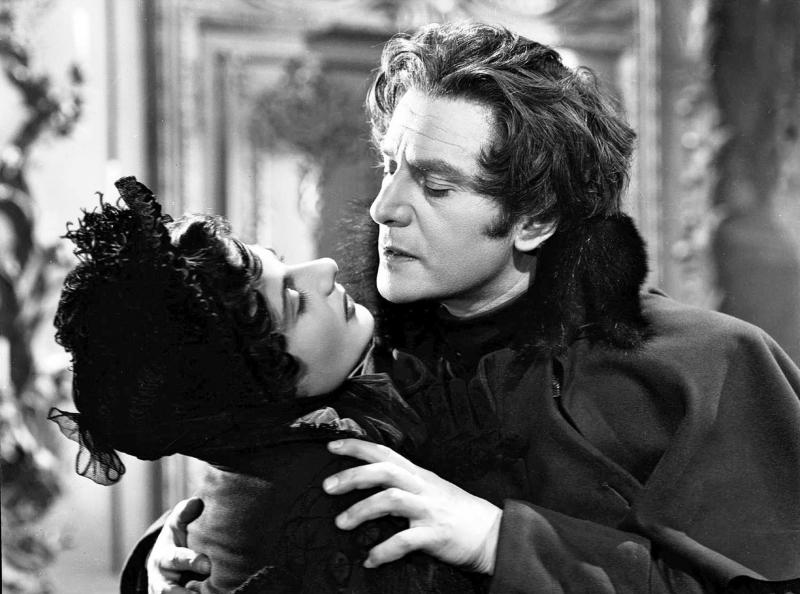 Cruel intentions: Yvonne Mitchell and Anton Walbrook in 'The Queen of Spades'
If post-war baroque cinema had been a school or movement rather than a style, its male icon would have been Anton Walbrook. Before Max Ophüls cast the suavely menacing Austrian actor as the master of ceremonies in La Ronde (1950) and as King Ludwig I in Lola Montès (1955), he starred as a German soldier who sells his soul for success at cards in the chilling supernatural drama The Queen of Spades (1949).
The year before Walbrook had played Lermontov in Michael Powell and Emeric Pressburger's The Red Shoes. His Herman in The Queen of Spades is another gimlet-eyed obsessive, but Walbrook knocked a good 25 years off his 52 to play him.
Transformation was in the wind. Edith Evans, returning to movies for The Queen of Spades and The Last Days of Dolwyn after a 33-year-absence, aged up to play the dotardly Countess Ranevskaya. Thirty-four-year-old Yvonne Mitchell, another stage actress, who was taking her first speaking role in a film, looks 24 as the Countess's impressionable ward Lizaveta Ivanovna.
They were helped by the vivid black and white chiaroscuro cinematography of Otto Heller – magnificent in the recent 4K restoration. Directed by Thorold Dickinson, these great actors clearly understood the fairytale-like positions they represented in Alexander Pushkin's dark moral fable. Dickinson was brought onto the film three days before shooting began after the producer Anatole de Grunwald and Walbrook fell out with the original choice, Rodney Ackland. Dickinson, who'd worked with Walbrook on Gaslight (1940), reworked Ackland and Arthur Boys's script.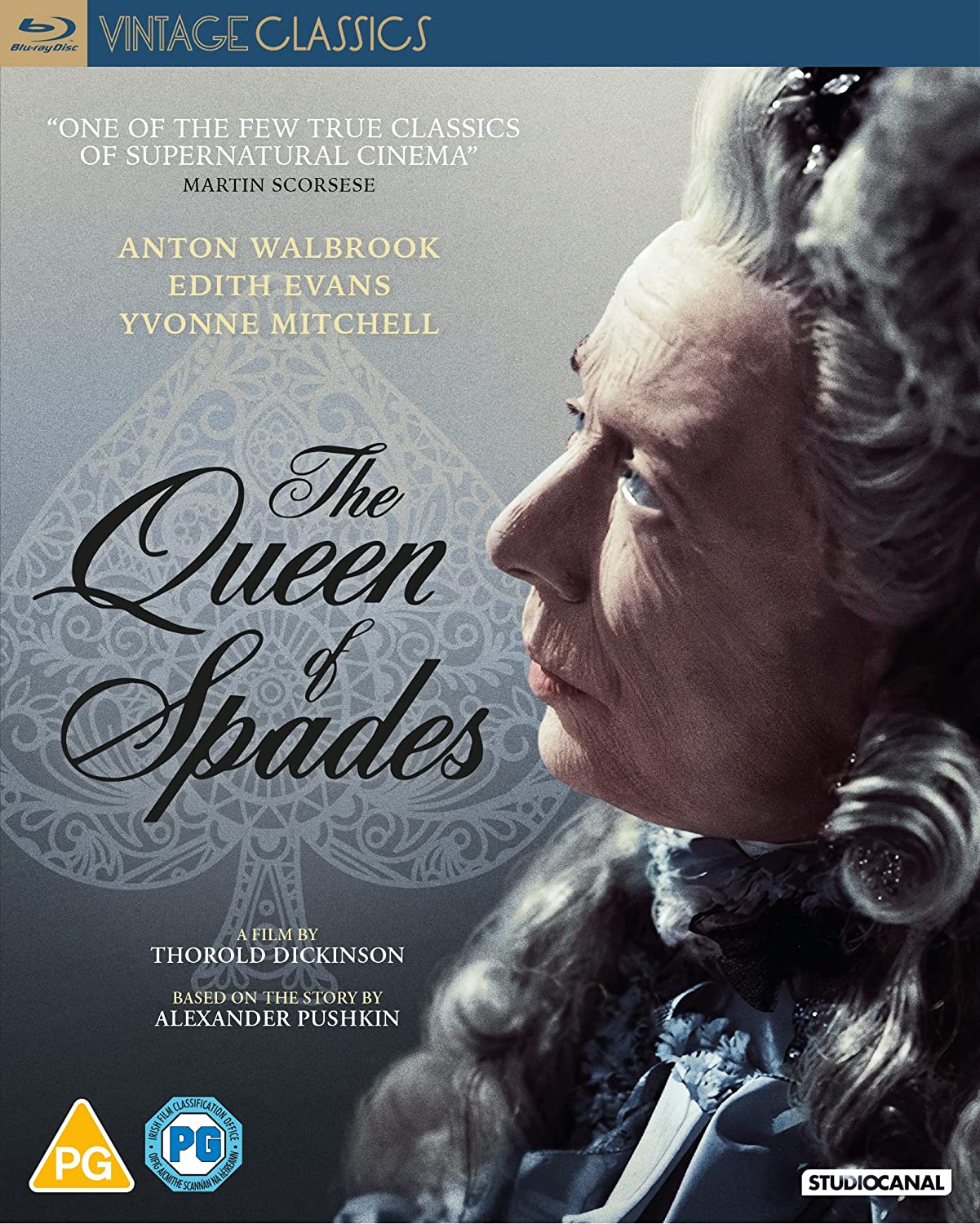 The film differs from Pushkin's text in fully visualising the backstory, so that the Countess is also seen 50-odd years earlier as a beautiful young woman (played by the socialite and poet Pauline Tennant).
She connives to learn the occult secret of winning at faro from the Count of St. Germain, a real-life 18th century adventurer and alchemist whose spirit casts a macabre Mephistophelian pall on the tale.
As a lowly German officer of engineers, Herman resents the wealth and status of his aristocratic Russian messmates, so he determines to best them all by winning an unimaginable fortune at the faro table in the casino-cum-brothel where they carouse.
Amazed to discover the Countess has survived into senile decrepitude, he convinces Lizaveta he has fallen in love with her so that he can get close to the old lady and worm from her the failsafe three-card formula.
His ruse has disastrous consequences – and a haunting ensues. Walbrook's sociopath in Gaslight famously tries to drive his wife mad. Does Herman drive himself mad? When, succumbing to paranoia for his vicious deeds, he hears the tap of the dead countess's stick and the hem of her dress brushing the floor at night, is he hearing those noises in his head or is her ghost walking? The viewer must decide. Either way, it's one of the most terrifying uses of sound in a British film.
StudioCanal's Blu-ray is introduced by Dickinson champion Martin Scorsese. The extras also include a visual essay on the director and an analysis of the film. Most priceless are audio interviews from 1951 and 1968 with Dickinson, a formative intellectual in British movies and the country's first film professor.
A recommendation: watch The Queen of Spades after an aperitif of Kind Hearts and Coronets, another 1949 classic. Both were designed by William Kellner and both feature in supporting roles that chinless genius Miles Malleson.
He hears the tap of the dead countess's stick and the hem of her dress brushing the floor at night
rating
Share this article