Blu-ray: Shoot the Messenger |

reviews, news & interviews
Blu-ray: Shoot the Messenger
Blu-ray: Shoot the Messenger
Dizzying, thought-provoking meditation on race, education and mental health
'Get yourself a thesaurus!' David Oyelowo in 'Shoot the Messenger'
"Everything bad that has happened to me has happened because I'm black," laments teacher Joseph Pascale (David Oyelowo) in Shoot the Messenger, directed by Ngozi Onwurah in 2006 from a script by the late Sharon Foster. Handsomely produced and visually stylish, it was originally broadcast by the BBC.
They presumably kyboshed Foster's original title, Fuck Black People! Not that there's any suggestion of Foster's message being toned down: Shoot the Messenger's anger and energy are infectious, and leavened with judicious splashes of sly wit.
We first meet Joe as an over-confident young teacher in an inner city comprehensive, dishing out detentions as he strides through the playground. Joe has abandoned his lucrative IT career for teaching, wanting to become a role model for underachieving black teenagers. Joe's after-school detentions also serve as catch-up sessions for his pupils ("I'm going to force these boys to learn!"), though it's difficult not to wince when he humiliates Germal (Charles Mnene), who then falsely accuses Joe of assault. Joe's protests ("It was a tap!") count for nothing; he's suspended and subsequently convicted of assault.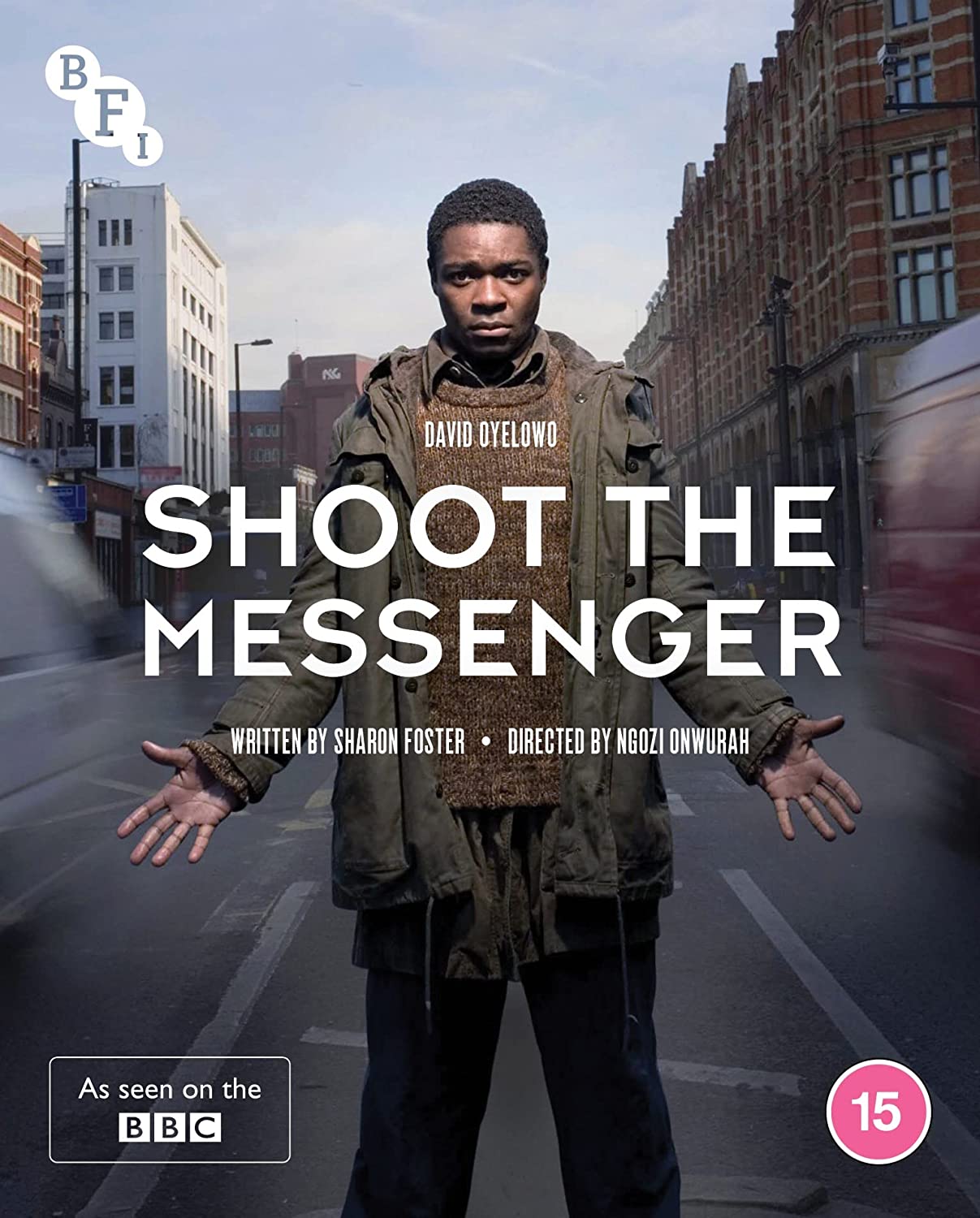 Attempts to clear his name fall flat, precipitating Joe's vertiginous fall. He gets sectioned and becomes homeless, at one stage taunted by the boys he clashed with in class. We know what Joe thinks at all times, thanks to his habit of speaking directly to camera. Oyelowo's delivery is persuasive enough to have us rooting for Joe even when he's at his most dislikeable. Joe's inability to stay on the straight and narrow makes for compelling viewing, and even when things seem to be turning in the right direction, we're nervously waiting for the next disaster.
Shoot the Messenger provoked angry debate upon its first showings for Joe's repeated insistence that "being black feels like a curse", and for the film's depiction of supposed black stereotypes, from young single parents to violent teens. Jay Byrd's saintly Mabel saves Joe's life, giving him clothes that we presume belonged to her deceased husband Roy; we later find out that he's serving time for armed robbery. Attending a swish party with Nikki Amuka-Bird's Heather, Joe launches into a furious tirade, arguing that the legacy of slavery is no longer an excuse for black underachievement. The hoped-for happy ending doesn't quite arrive, and there's a poignant final encounter with Germal, now a patient at the mental hospital where Joe works.
This is an important film. Oyelowo's performance is winning, and a large supporting cast provides superb support. The BFI's presentation is predictably good, with excellent booklet notes plus generous bonus material, including four short films by Onwurah.
the hoped-for happy ending doesn't quite arrive
rating
Explore topics
Share this article