Bones and All review - eat, don't heat |

reviews, news & interviews
Bones and All review - eat, don't heat
Bones and All review - eat, don't heat
'Call Me By Your Name' star and director reunite to unsavoury effect
Saturday, 26 November 2022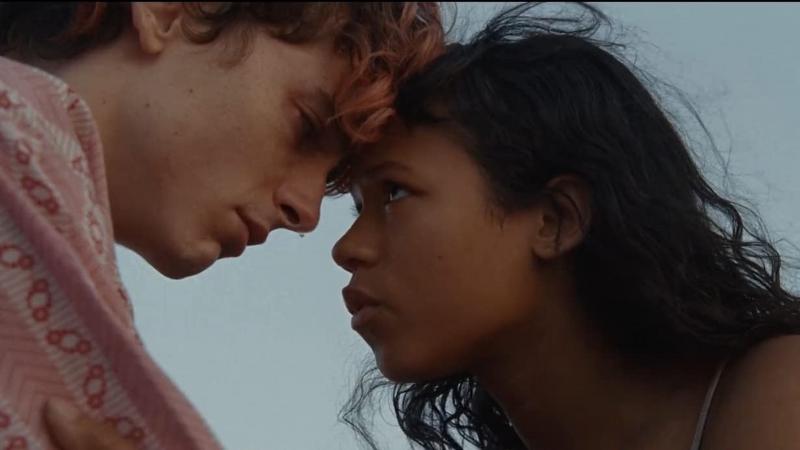 Skin and, well, you guessed it: Timothée Chalamet and Taylor Russell go on the lam
You expect gross-out movies to send your hands flying in front of your eyes. But Luca Guadagnino's ludicrous Bones and All is not just gory but grossly sentimental, too.
Reuniting the Italian director with the star of his breakout hit
Call Me By Your Name
, the film finds a physical embodiment of its title in the wraithlike
Timothée Chalamet, playing a cannibal-minded drifter who beneath his skin and bones is just a lost soul at heart.
That it takes over two hours to get to that preordained fact is reason enough to forego a movie that wants to be provocative and edgy but merely feels overfamiliar and borrowed: Terence Malick's Badlands amplified with feasts on human flesh. Taylor Russell is movingly indrawn as the sad-eyed teen, Maren, who finds a kindred spirit in Chalamet's Lee, with whom she sets off across America. (Each state the couple arrive at is indicated by a title card.)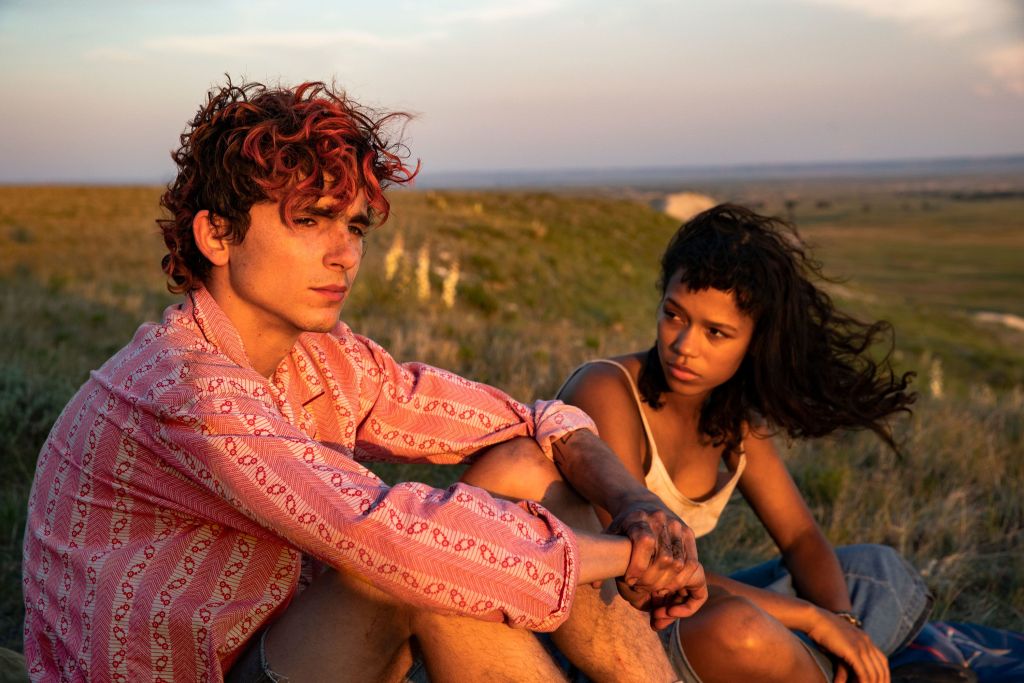 But screenwriter David Kajganich's adaptation of the popular Young Adult novel by Camille DeAngelis wears its putative shock value like some misplaced badge of honour, only to lecture filmgoers with yawn-inducing bromides re love. Michael Stuhlbarg, a further alumnus of Call Me By Your Name, appears along the way, sporting long hair and a maniacal laugh. "Maybe love will set you free," he whispers as Lee and Maren look for ways to take flight. I wouldn't bank on it, though, given the mopey parameters of a film that, for all its graphic evisceration, is notably gutless.
We first meet Maren scaring the bejesus out of some chums at a sleepover early on when she spontaneously gnaws a girlfriend's finger, which isn't quite how pyjama parties are supposed to go. That lapse in etiquette leads her exasperated father (André Holland) to send his motherless child on her way. Greyhound ticket in tow, Maren embarks upon what at essence is an origin story rooted in rage and abandonment.
A tape from Maren's father on hand to provide a narrative thread, the story first pairs our dispossessed heroine with Lee whilst she is shoplifting in Indiana store even as he does battle with a bellicose customer. Before long, the two are rocking out together to Kiss and trading notes as to when exactly their unusual tendencies first appeared. Both, it seems, supped early in their lives as "eaters" on some hapless babysitters, which might be one way, I suppose, of giving the Home Alone franchise a fresh spin.
Whereas Maren is notably bereft of family, Lee has a younger sister in Kentucky and a sideline in sexual allure that makes easy prey of a closeted gay fairground employee whom Lee meets, and soon devours, along the way. We hear Maren's father's wish that his daughter be "a regular girl with regular pains", that twice-used adjective at odds with a movie that fetishises difference with a capital D.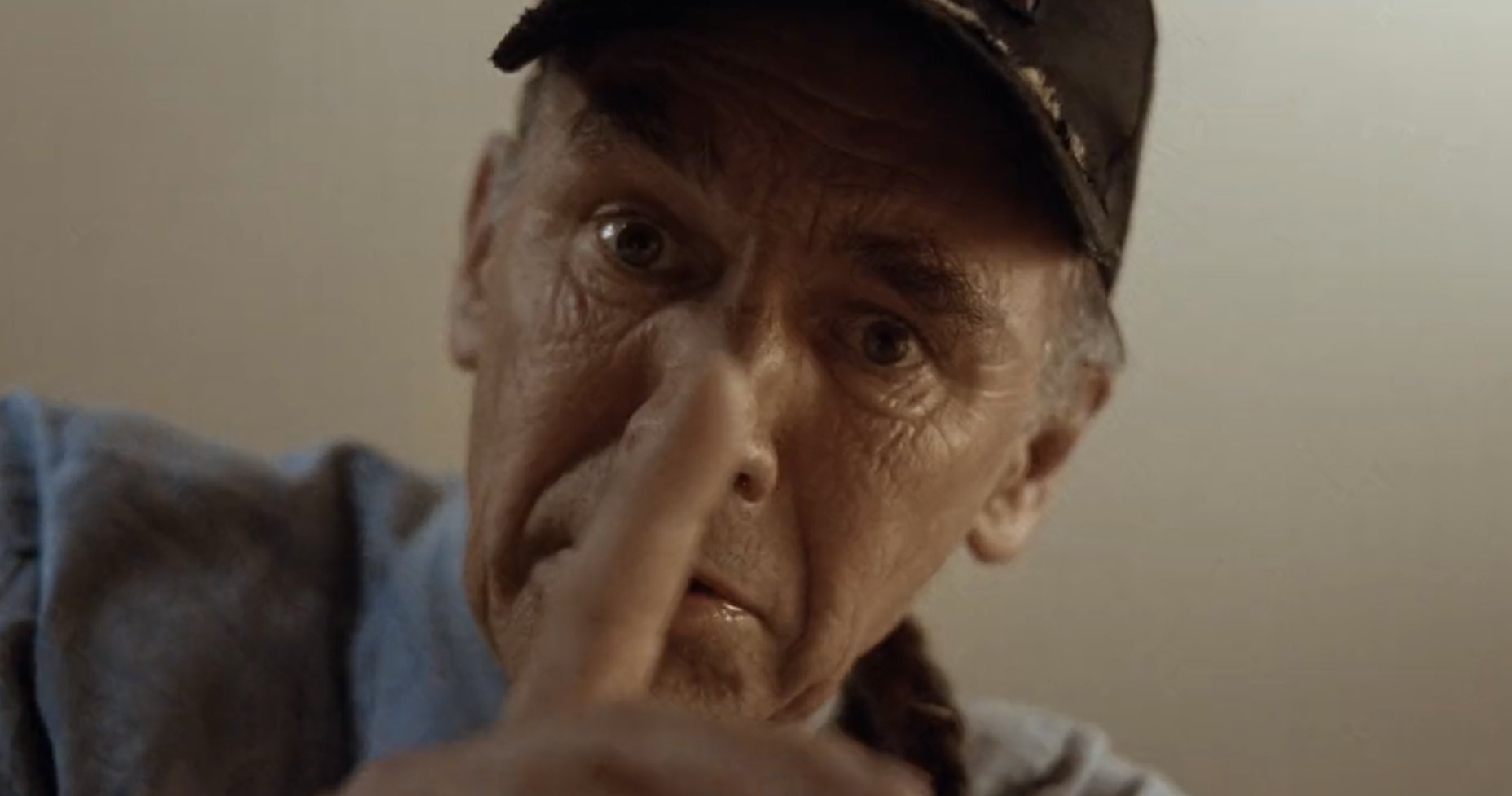 Call Me By Your Name showed Chalamet's gift for communicating a lovesick young man hollowed out by affection, and it's easy to view Lee as an older, more confident occupant of that same spectrum. (That his previous film's co-star, Armie Hammer, has himself been accused of cannibalism is one of the weirder coincidences of our ever-weird times.) At heart, this couple simply wants to be allowed to exist comfortably in their own skin, but cannot do so and are cursed to exact revenge for that fact by tearing open the skin of others.
The wearing cod psychology of it all evaporates only in the invaluable presence of Mark Rylance, who appears in a revelatory turn as a large-eyed elder statesman of the same entrails-laden world into which he sees a new recruit in Maren. Caught in terrifying close-up (pictured above), Rylance's Sully seems to belong to some altogether stranger, more genuinely disturbing movie, and rare is the performer who could field a line like "I ate your granddad while they were waiting on the undertaker" without getting a laugh. (Rylance, it's worth noting, appeared onstage opposite Holland in Othello at Shakespeare's Globe in 2018.)
The final credits, as it happens, are given a stagey format, the actors ID'd as "the players" as if we were leafing through a theatre programme from a bygone era. But I doubt even Shakespeare's likeminded Titus Andronicus has ever come - as this film does - with credits for "food stylist" and "food consultant". Well, it's a living, I suppose: I'll eat to that.