Corpo Celeste |

reviews, news & interviews
Corpo Celeste
Corpo Celeste
A quirky and original tale of sexual and spiritual awakening in Southern Italy
Marta (Yle Vianello) and her mother (Anita Caprioli) in search of the spirit
Now here is something genuinely original and genuinely innovative coming out of Italian cinema, a very welcome surprise. Alice Rohrwacher's debut feature film has a freshness of outlook and a sharpness of overview that could put many of her more venerable rivals in Italy to shame.
Corpo Celeste – Heavenly Body – based on the novel by acclaimed Anna Maria Ortese - recounts the story of 13-year-old Marta (Yle Vianello) and her somewhat traumatic return to the city of her birth in Southern Italy after spending the last 10 years in Switzerland as the daughter of poor immigrants. The most important features of her new life in Reggio Calabria – the region's largest, and most socially dysfunctional, city facing Sicily across the dramatically beautiful Straits of Messina – are her ongoing spiritual preparation for "la Cresima", the Italian Catholic equivalent of Confirmation. The social interactions that derive from that experience offer her a portal into the strange, chaotic city in which she finds herself.
The region of Calabria, and especially its largest city, is in some ways a movie-maker's dream
Postwar Italian cinema – from its largely glorious Neo-Realist golden era to the creative doldrums of the last generation of film-makers, in everything from the most tragic social docudramas to the corniest of comedies – has heavily trawled themes like immigration, social marginalisation, the trials of puberty and incipient adolescence, greed and hypocrisy in the church and all numerous variants on religious experience, yet the Florentine-raised Rohrwacher has managed to come up with some interesting twists on all of them.
The region of Calabria, and especially its largest city, is in some ways a movie-maker's dream: the contrast between stark natural beauty (breathtaking cliffs and mountainous terrain overlooking deep blue, though often polluted, seas) and the unbridled lawlessness of illegal construction and contempt for basic civic norms regarding refuse disposal, driving and parking, and the resultant clash between the atavistic peasant tradition (which still survives in the smaller, more isolated villages) and the cynical worldliness of its cities (amongst the ugliest in Italy) all provide very rich pickings. And that's not to mention the daily climate of fear provided by the presence of the 'Ndrangheta, Calabria's even scarier answer to the Sicilian Mafia.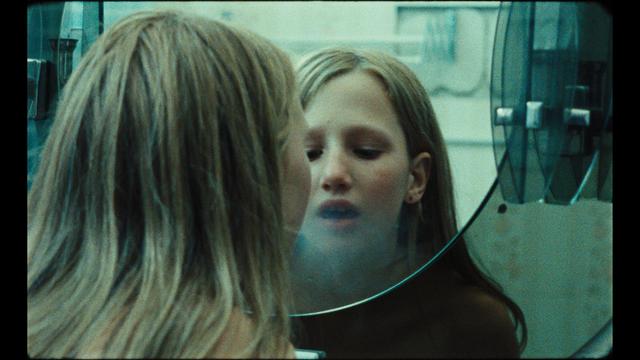 But rather than taking on Calabria's spectacular pile of problems in the style of the "cinema di denuncia" – the politicised cries of outrage so popular in 1970s Italian cinema - Rohrwacher seems interested in recounting Marta's much quirkier and more subjective impressions of her new surroundings, heightened not only by puberty but above all by her rather odd sense of spiritual awakening.
Just as Italy's best-known satirical film-maker Nanni Moretti avoided a head-on ideological scrap with the Vatican in his recent We Have a Pope, Rohrwacher depicts without moral outrage – or cynicism – how the local leaders of the Catholic church in Southern Italy are managing their own precipitous decline, both in terms of political and social influence, and of bums on seats. However, those who still believe (in a heady idiosyncratic mix of religion and pure superstition) tend to allow their lives to be run by it.
Apart from her mother (Anita Caprioli), the woman who most influences Marta's growth is Santa (Pasqualina Scuncia), the eccentric lady who runs the catechism course for Don Mario (Salvatore Cantalupo), the somewhat detached local priest, who is attempting to run his church as a sort of rackety business. "Seeing the Holy Spirit is like observing the world through a pair of really cool sunglasses," offers Santa, helpfully.
The Vatican has given Corpo Celeste the nod, and Italy's most prestigious film awards, Il Nastro d'Argento, gave Rohrwacher the Best New Director prize 2011.
Watch the trailer for Corpo Celeste
The film depicts how the local leaders of the Catholic church in Southern Italy are managing their own precipitous decline
rating
Explore topics
Share this article