The Day After I'm Gone review - a subtle portrayal of a grieving father and his teenage daughter |

reviews, news & interviews
The Day After I'm Gone review - a subtle portrayal of a grieving father and his teenage daughter
The Day After I'm Gone review - a subtle portrayal of a grieving father and his teenage daughter
An impressive debut feature from Israeli director Nimrod Eldar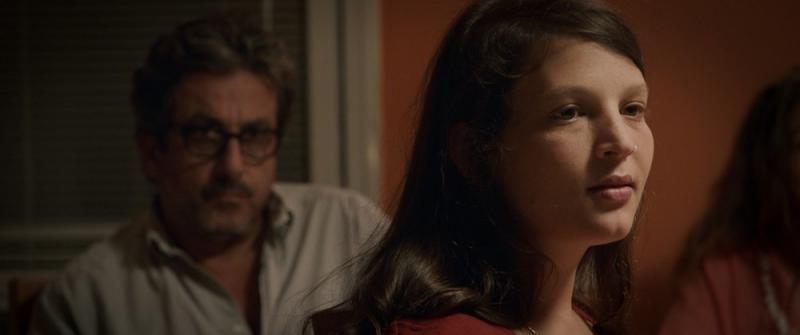 Untangling the knots: Yoram (Menashe Noy) and Roni (Zohar Meidan)
Yoram (Menashe Noy), a vet in a Tel Aviv safari park, knows how to treat a sick jaguar (startling to see such a magnificent beast in an oxygen mask) but he has no idea how to comfort his troubled 17-year-old daughter Roni (a powerful Zohar Meidan).
Both are mourning the death of Roni's mother a year ago, but all they can offer each other is a tortured silence.
Writer-director Nimrod Eldar's first feature, which premiered on HBO in February in the USA, is quirky and atmospheric, with extraordinary desert scenes and a bracingly unpretentious, understated feel to Yoram and Roni's knotted emotional pain. The symbolism does hang a bit heavy sometimes (the shiny, ultra-modern Luna Park rides at night are a recurring trope of alienation, as are Dead Sea sinkholes).
At the start, Roni's been missing for three days. After his colleagues urge him to go to the police, Yoram (Noy bears a strong resemblance to Peter Sellers) reluctantly does so, showing how extraordinarily clueless he is about his daughter's life (and the modern world) in the process. She could be a jaguar for all he knows. No, he's never looked into her profiles on Facebook, Instagram, Twitter, and what are Find My Phone and iCloud when they're at home? No helicopter parenting there.
Roni returns, mooching in silently and shutting herself in her room. A few nights later a suicide prevention unit arrives and insists on checking up on her – they've been monitoring her online activity and have traced the IP address. She's unconscious, having overdosed on the charmingly named Bondormin. For the first time we see Yoram burst violently into life – he wants to treat her, he doesn't want the paramedics touching her. After a brilliantly convincing struggle, they overpower him and Roni's taken to hospital.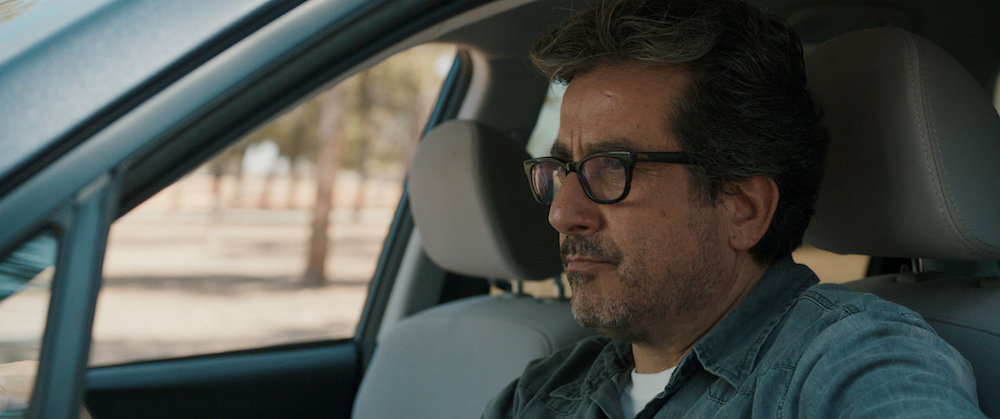 But the drama is over soon enough and after he drives her home, a sullen silence resumes. No therapy for Roni, thanks. "What do you need, tell me?" pleads Yoram. He relies on received platitudes: "When you start hating your kid you know they've reached adolescence," he tells a shocked colleague, though he doesn't come over as unkind, just helpless – like many parents.
Eldar is skilled at showing how in spite of their inability to communicate, there's a tough bond between them ("Warning: No Stupid People," says the notice on Roni's bedroom door, and you feel that underneath, Yoram approves of the message). "Let me drive," bargains Roni when Yoram, deciding she needs attention (the social worker told him so), suggests a trip to visit grandma and the in-laws, a large family battling to make a living in a rocky, hallucinatory landscape near the Dead Sea. "Are you serious? You hate them," says Roni. Things must be looking up, as this is the most she's said so far.
In the car, there's a turning-point of sorts when Roni asks her father what would have happened if she'd died. He gives her the brutal facts: the little tag on the toe with the ID number and time of death, the fridge, the putz of a doctor who would come to express sympathy, the money he'd have to spend on death notices, the fact that her friends would go on with their lives.
"It's no big trick, dying. No one cares anyhow. It's the other way round," he tells her. Grim, and hardly overflowing with love and empathy, but not a bad anti-suicide message, perhaps. And soon Roni's actually making jokes with a hitch-hiker, a friendly magician they pick up en route. The in-laws may be crass – they stage a clumsy intervention once Yoram, against Roni's wishes, tells them that she tried to kill herself - but father and daughter visit the mother's grave, tears flow and there's a possibility of closeness. And on the way back, Yoram lets Roni drive.
In the car, there's a turning-point of sorts when Roni asks her father what would have happened if she'd died
rating
Share this article