DVD: Something to Sing About – British Musicals of the 1930s |

reviews, news & interviews
DVD: Something to Sing About – British Musicals of the 1930s
DVD: Something to Sing About – British Musicals of the 1930s
Frothy quartet of charming inter-war gems tells an alternative history of British cinema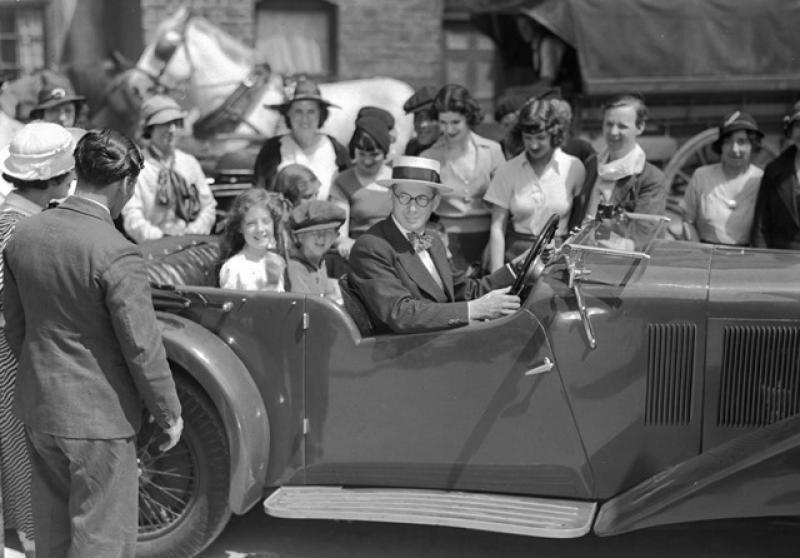 Bandleader Henry Hall takes centre stage in 'Music Hath Charms'
Beyond being made in the 1930s, being a British production, being a musical and two having the same director, nothing links these four films. But the randomness of this double DVD set brings bucketloads of charm.
There's a songwriter trying to break into showbiz with the help of a plucky chorus gal (
Harmony Heaven
, 1930), a frothy Vienna-set love story about a star and her secretary who cannot reveal their emotions (
The Song You Gave me
, 1933), a tangled comedy of class and manners (
Over She Goes
, 1937) and – the jewel in this crown – a vehicle for bandleader Henry Hall (
Music Hath Charms
, 1935).
You'd have to have a heart of coal not to be swept along by the sheer pep and winning tunes
The subtext to this package is the stories of the directors, settings and stars - an alternative history of British cinema. Music Hath Charms is a farrago, but Hall was on the radio every day and massive. This is his equivalent of A Hard Day's Night. Scenes are filmed within a spanking-new Broadcasting House shortly after its 1934 opening. Thomas Bentley, Music Hath Charms's and Harmony Heaven's director, was a former music hall star known for impersonating Charles Dickens. He kicked off his career as a film director in 1913 with a silent adaptation of David Copperfield. His final film was 1941's Old Mother Riley's Circus.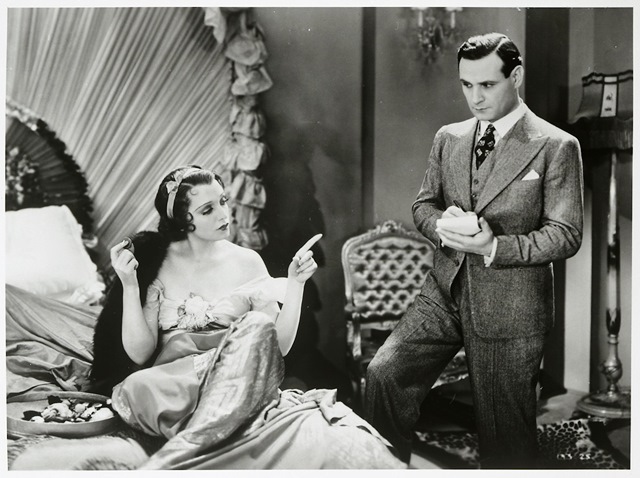 Paul Ludwig Stein, the director of The Song You Gave me, was Austrian and had a rich late 1920s Hollywood streak but moved to Britain in 1931. Like George Cukor and Douglas Sirk, his films were made mainly for a female audience. In The Song You Gave Me, his stars were Bebe Daniels and Victor Varconi. She was American, had moved to Britain and became ubiquitous on radio, television and film, most notably with Life With the Lyons. Varconi was Hungarian, similarly international and had appeared on stage and in film in America. (pictured right, Bebe Daniels and Victor Varconi avoid expressing their feelings in The Song You Gave me)
Of the three directors, Graham Cutts (Over She Goes) is probably the most interesting in terms of cinema history due to his early association with Gainsborough Pictures. Alfred Hitchcock had worked as his assistant. Over She Goes is a farce involving a Lord, women trying to snag husbands and music hall. It's nuts.
Beyond a copious picture gallery, there are no extras or booklet. The prints sparkle. Knowing the varied backstories is inessential to revelling in these joyous films. Nobody is going to be challenged by these quotidian pictures, but you'd have to have a heart of coal not to be swept along by their sheer pep and winning tunes. In The Song You Gave me, Daniels has an infuriatingly fluting voice but her songs stick in the head. Harmony Heaven's theme stays around for days – which must be the acme of success for any musical.