Sound of Musicals with Neil Brand, BBC Four |

reviews, news & interviews
Sound of Musicals with Neil Brand, BBC Four
Sound of Musicals with Neil Brand, BBC Four
The magic swirling trip from the Edwardian musical to the Broadway blockbuster
Saturday, 14 January 2017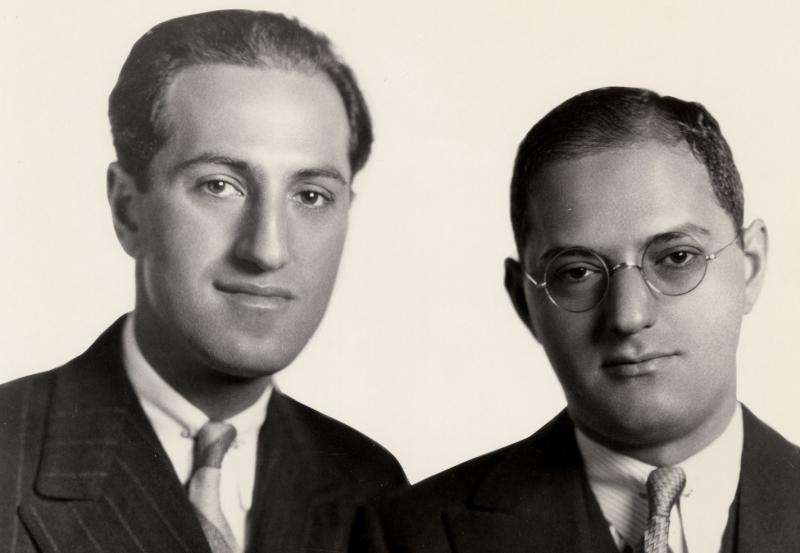 George and Ira Gershwin, titans of Broadway song
"Oh what a beautiful morning! Oh what a beautiful day!" Curly the cowboy sang in the opening scene of Oklahoma!, the first musical from Rodgers and Hammerstein (1943).
In the midst of war here was sheer optimism and celebration set – with some nods at reality ("there's a bright golden haze on the meadow, the corn is as high as an elephant's eye, an' it looks like it's climbin' clear up the sky") – in the American West. It was also a fully integrated show – music, book, lyrics, choreography (Agnes de Mille, Cecil B DeMille's niece) and set design with everything pushing the narrative, another milestone in the evolution of musical theatre.
In the midst of our grey winter, this first episode of Neil Brand's three-part tour of the history of the stage musical whisked us through the first half of the 20th century in a dizzying rollercoaster of great songs and fascinating plots (but what a clunky title for such an exhilarating programme). Our genial guide, a composer himself, wore his formidable knowledge lightly.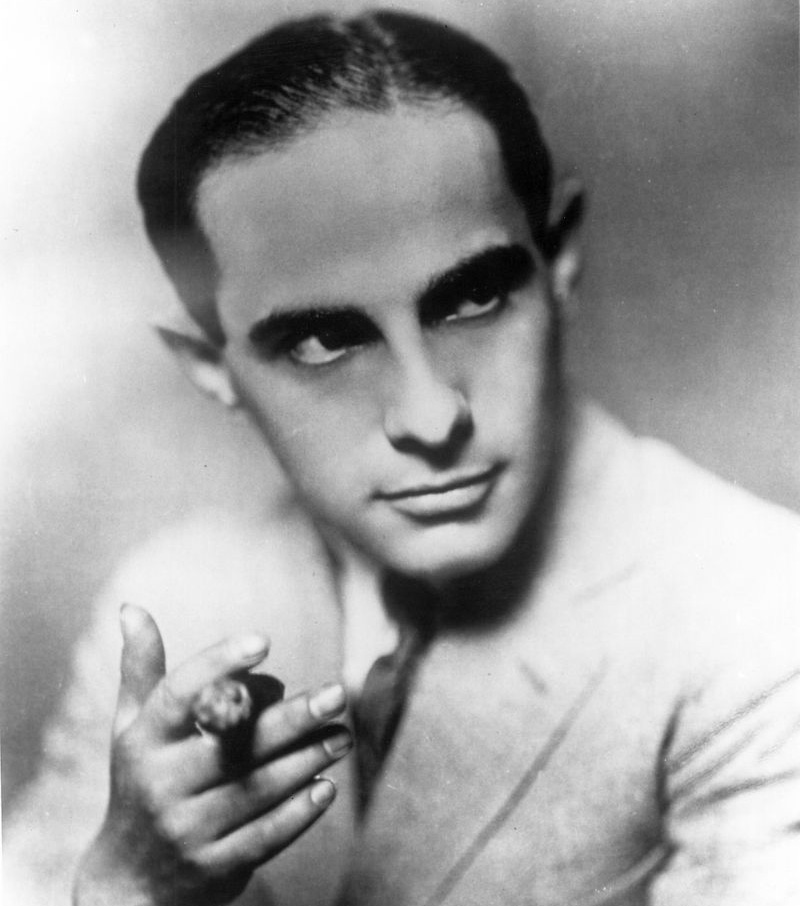 At the turn of the century, Gilbert and Sullivan had morphed into the Edwardian musical, which was characteristically a romantic comedy, imported from London to New York – Floradora for example (1900), with its hit song "Tell Me Pretty Maiden". The show was dainty and energetic light entertainment, emblematic of the musical comedy factory which then dominated. Chorus lines in the Roaring Twenties could even be characterised as tits and kicks.
By the late 1920s it was American talent, dominated by those New York lyricists and composers of German and Eastern European Jewish descent, George and Ira Gershwin, Jerome Kern, Irving Berlin, Richard Rodgers, Lorenz Hart (pictured above) and Oscar Hammerstein among them. The exception that proves the rule, Cole Porter, a wealthy Midwesterner, was hardly discussed, perhaps because although he was a genius as a songwriter, most of his musicals have hardly survived, except for Kiss Me Kate.
Jerome Kern was a second generation German Jewish New Yorker, who actually crossed the Atlantic to study music in Heidelberg. One of his first hits was revving up the English import, the ballad "They Didn't Believe Me", The Girl From Utah's memorable song. Brand picked it apart to show how leaving behind the traditional waltz time for four beats per bar sounded out the movement of a horsedrawn buggy integral to the song and changed how we absorbed the music.
Enter the brothers Gershwin with Girl Crazy, with its magnificent "I've Got Rhythm". Yes, indeedy. And by 1927 we have Jerome Kern and Oscar Hammerstein's Show Boat, the first real game-changer, a blend of story and song. Here, the "book" of the musical was based on the novel by Edna Ferber, and the story took in darker aspects of America as the life of the denizens on the Mississippi showboat were explored, taking in racism, alcoholism, abandonment, and destructive secrets. Every song, not least "Ol' Man River", pushed the narrative forward. Brand dissected its lyrics, the techniques of half rhymes keeping us guessing and alert, and full rhymes providing resolution.
Stephen Schwartz (Godspell, Wicked) brilliantly pointed out the melancholy behind Hart's lyrics (set to Richard Rodgers's music) of "My Funny Valentine", from Babes in Arms. Hart, we were told, was a tormented closeted gay in those different times, and an alcoholic; he was described as the most brilliant lyricist of the century.
From Oklahoma! we moved to the bittersweet Carousel, and a final conclusion with yet another team, Alan Jay Lerner and Frederick Loewe, and My Fair Lady. A witty dissection of the English class system based on George Bernard Shaw's Pygmalion, it nevertheless premiered on Broadway, with a little known English lead, Julie Andrews (pictured above). We were reminded of how Moss Hart, the director, coached her to stardom in a 48-hour last-gasp seminar to get her to inhabit the role.
I defy you to watch from the best house seats without coming away humming and hopeful. Here too were lots of clues about why the best musicals are great, and their songs properly rewarded with a very long life after the curtain comes down. And I am still intrigued to know why you catch every word in a musical, but never in opera.