The Sound of Musicals, Channel 4 |

reviews, news & interviews
The Sound of Musicals, Channel 4
The Sound of Musicals, Channel 4
Documentary about musical theatre comes to TV in all its mirth, mayhem - and madness
Wednesday, 20 November 2013
A star is born? West End newbie Dickie Wood gets ready for his close-up
No one ever said putting on a show was easy, least of all the names (a lot of them famous, quite a few not) on compulsively watchable view in The Sound of Musicals.
Channel 4's reality-TV probe into the world of art, commerce, and high kicks is sure to be catnip to theatre folk the world over, even if the sight of Broadway actor-turned-Chichester "star" Christopher Fitzgerald walking his tentative way across a tightrope in his role as PT Barnum soon becomes a visual metaphor for the performer's ever-precarious chosen profession. Take a tumble and it's not that simple to get back up, and even success on a particular night by no means ensures a smash hit run to come.
Still, make it big, and you become Cameron Mackintosh, the world-beating impresario whose out-of-town travails with a Chichester revival of the Broadway musical Barnum find an intriguing contrast in the efforts of expat American Amy Anzel's determination as a producing newbie to get a stage version of the era-defining TV series, Happy Days, on the UK boards, Emerging from the hairdresser, Anzel (pictured below) remarks that she looks like a lion, which on this evidence is probably the best-possible dmeanour in a profession that demands nerves of steel - which itself accounts for Anzel's teeth gleaming like so many pincers ready determinedly to pounce.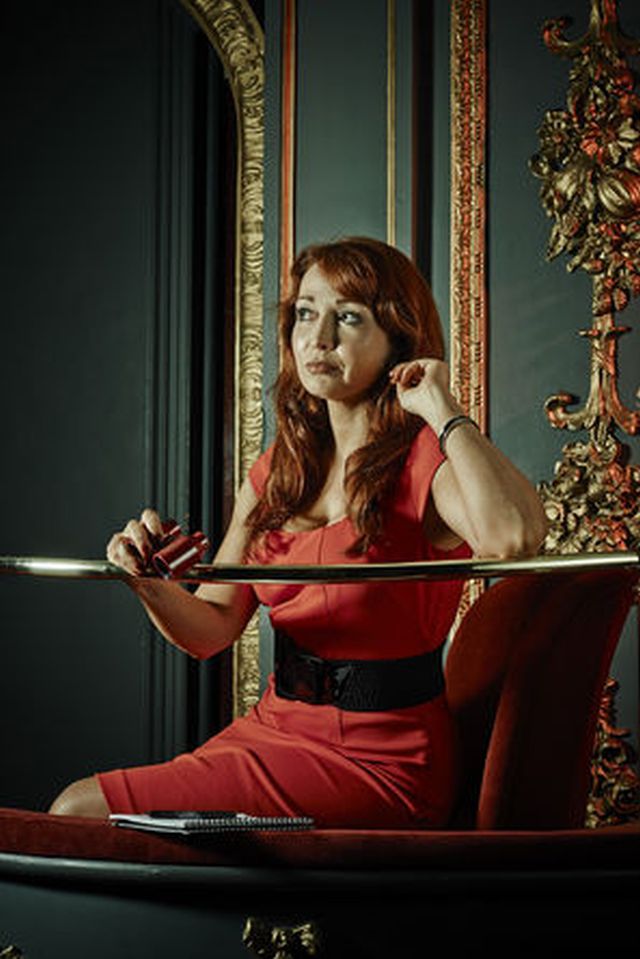 But money, power, and experience are themselves scant guarantors of success as is evidenced from fly-on-the-wall footage at Barnum that finds Mackintosh taking the sorts of hands-on approach for which he long ago became legendary. The producer's tone after an early runthrough of the director Timothy Sheader's staging couches his wished-for changes in something resembling an upbeat disposition. And yet as press night nears the velvet gloves come off, and one has to feel for Sheader, who looks increasingly sidelined and tight-lipped as Mackintosh takes the reins. Who cares about the curtain call, Mackintosh all but admonishes those around him, when what precedes it is in his view so "shambolic"? (Interestingly, as timing would have it, the same night this program aired found Mackintosh on robust view at the press night of Strangers on a Train in the very theatre of his that had been mooted for the commercial transfer of Barnum.)
The road to standing ovations is a rough one, to be sure. Fitzgerald, who seems very odd physical casting for Barnum in any context, is seen enumerating the Broadway "flops" (his word) that make up much of his CV, while one hapless Happy Days auditionee is told by Anzel to "strip away the gay" - only for her to add seconds later, "I love gays", as if in homage to Mel Brooks's classic injunction in his stage musical of The Producers to "keep it gay, keep it gay, keep it gaaaay". (Either that or Anzel didn't want to risk a discrimination-related lawsuit.)
Stage school grad Dickie Wood, in the meantime, is struggling to master the moves, pelvic and otherwise, that have kept Mamma Mia! gyrating for 15 years, his sweat visibly repulsing the choreographer (herself an alumna of the production) seen putting him through his paces. Sticking with that long-running show, one gets a glimpse of those Mamma Mia! employees whose task it is backstage to apply spray tan to the (nude) chorus boys - nude, that is, except for a well-placed sock. A tough job, that, but I suppose someone's gotta do it.