DVD/Blu-ray: Parallel Mothers |

reviews, news & interviews
DVD/Blu-ray: Parallel Mothers
DVD/Blu-ray: Parallel Mothers
Multi-layered meditation on truth, honesty, and friendship
Friends reunited: Penélope Cruz and Milena Smit in 'Parallel Mothers'
Parallel Mothers unfolds at a daringly slow pace, and there are moments in the first half of Pedro Almodóvar's 2021 drama when you wish that things would speed up. And then you're wrong-footed by the unexpected shifts in tone and direction, and amazed at the veteran director's ability to knit together so many seemingly disparate threads.
Penélope Cruz plays affluent photographer Janis; becoming pregnant after a liaison with Israel Elijalde's married forensic anthropologist Arturo (whom Janis asks to help investigate a Civil War grave in her home village), she later shares a hospital room with the troubled teenage Ana (Milena Smit).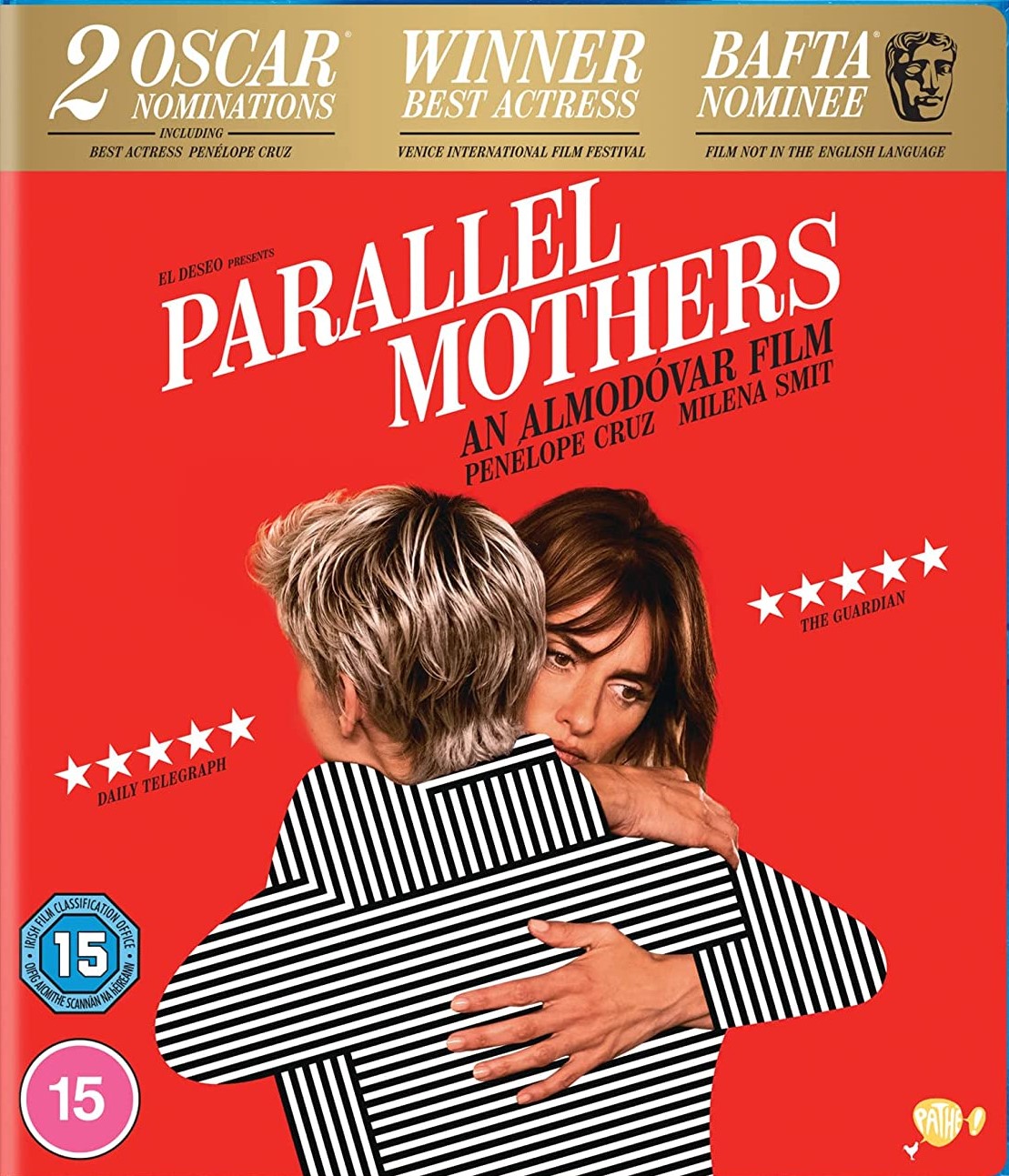 Janis and Ana form an unlikely friendship and give birth at the same time, remaining in touch after Ana and daughter Anita depart to live with her uptight actress mother Teresa. When Arturo glimpses Janis's baby daughter Cecilia, his face is ashen. Telling Janis that he doesn't recognise Cecilia as his daughter, he abruptly departs, prompting Janis to take an online DNA test which hints at her (and our) worst suspicions.
A chance meeting with Ana several months later is deftly handled. Now living independently and working as a waitress, she moves in with Janis as her live-in maid. Ana unwittingly succumbs to Janis's request for a DNA sample, the test results of which confirm that, as has been signalled, Anita and Cecilia have been mistakenly exchanged. Parallel Mothers becomes a meditation on honesty, deceit and buried secrets, the pain on Cruz's face as she later explains to Ana why she's hidden the truth all too believable.
The developing relationship between the two women is always credible, and there's a heart-breaking meeting between Janis and Teresa (a scene-stealing performance from Aitana Sánchez-Gijón). Almodóvar aficionados will relish Rossy de Palma's casting as Janis's boss. And then, what's playing out as an intimate drama unexpectedly broadens its scope when Arturo reappears, the focus switching to the painstaking exhumation of corpses tossed into a mass grave by Falangists in the late 1930s. Once again, saliva swabs are the key to unlocking the truth, and the final minutes are deeply moving.
Parallel Mothers is as visually sumptuous as we've come to expect from Almodóvar, the film's interiors ravishing. And do have a pencil handy for a scene when Janis tutors Ana in the art of making a perfect Spanish tortilla; I'm still marvelling at Cruz's ability to slice potatoes without chopping her fingertips off. Alberto Iglesias's restrained score is one of his best, the string writing a nod to Bernard Herrmann. Bonus features include a teaser trailer and brief glimpses of the production, the masks worn by Almodóvar's crew a reminder that the film was shot during the pandemic.
Once again, saliva swabs are the key to unlocking the truth, and the final minutes are deeply moving
rating
Share this article