Give Them Wings review - down but not out in Darlington |

reviews, news & interviews
Give Them Wings review - down but not out in Darlington
Give Them Wings review - down but not out in Darlington
Daniel Watson and Toyah Willcox shine as a disabled man and his doughty mam
It's a mystery: Daniel Watson and Toyah Willcox in 'Give Them Wings'
Give Them Wings is the biopic of Paul Hodgson, who seven months after he was born in 1965 was diagnosed with meningococcal meningitis. If that wasn't bad enough, he survived his precarious childhood to become a devout fan of Durham's hapless Darlington FC – it's criminal that this low-budget British indie wasn't titled Give Them Wingers.
An ex-civil servant and now a screenwriter and producer, Hodgson has spent his life confined to a wheelchair and hampered by a speech impediment. Directed by onetime Bond heavy Sean Cronin (who cast himself as a football thug), the film version of Hodgson's 2021 memoir isn't a world-beater, but it is a crowd-pleasing underdog with guts, grit and an admirable streak of unsentimental humour.
Set in the late 1980s, Hodgson's story of striving unfolds in the drab Northern terrain familiar from early '60s realist films, the so-called British New Wave. The terraced streets and the back alleyways, the liminal spaces, and the Durham hills above Darlington look as if they were filmed when rain was most expected; Tero Saikkonen's widescreen cinematography, which uses the CinemaScope format, emphasises Paul's emotional isolation in the only environment he has known. The interiors of the Hodgson family home are dark and oppressive. Appropriately, given the movie's antecedents, much of the action takes place near the kitchen sink.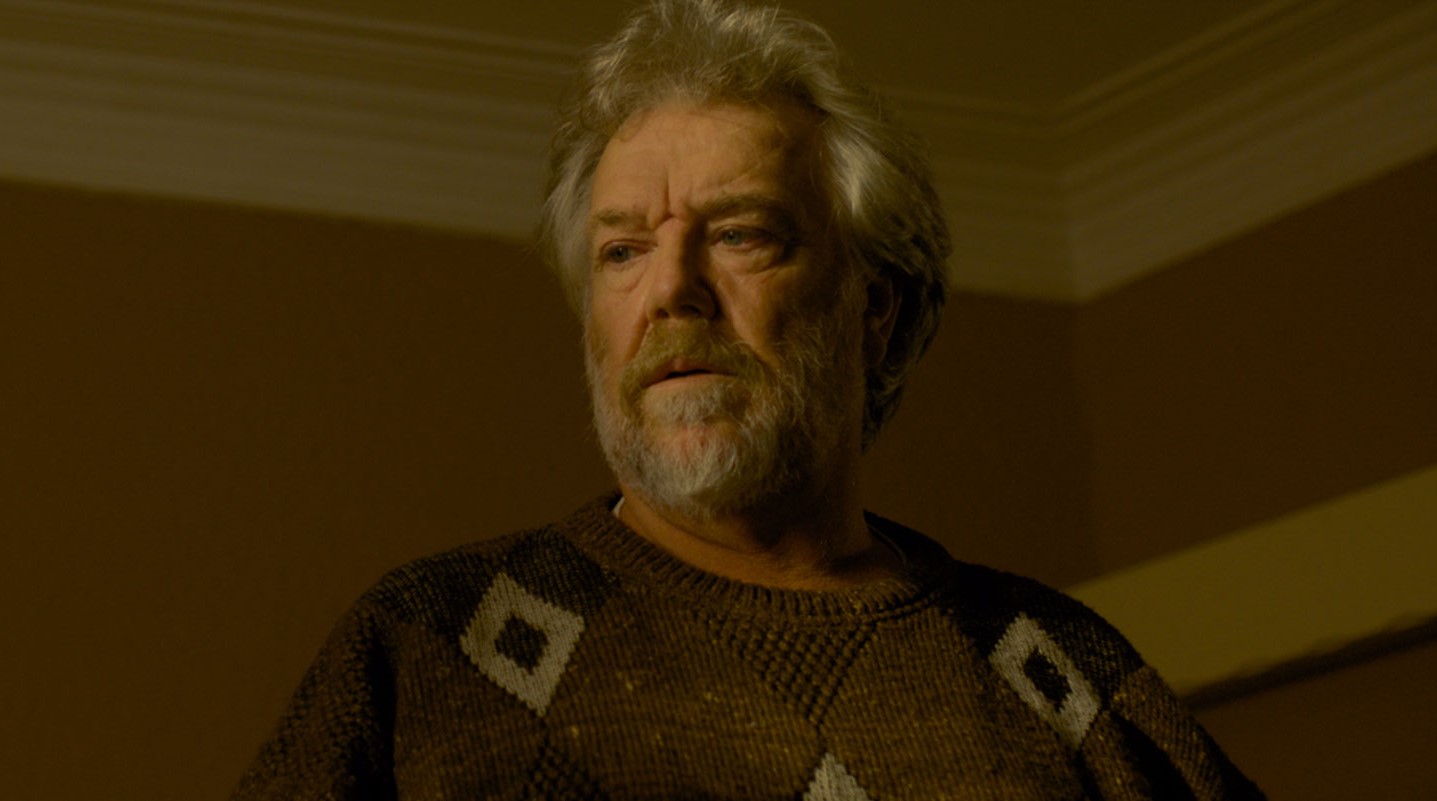 Daniel Watson's portrayal of Paul is radically different to, say, Daniel Day-Lewis's physically dynamic and thornily uningratiating Christy Brown, sufferer of cerebral palsy, in My Left Foot (1989). Avoiding Sturm und Drang, Watson's mild-mannered performance sets the tone for the film's feelgood tone without selling short the gravity of Paul's disablement or the enormity of his struggle to make his way in a world that privileges the able-bodied.
That's not to say Watson plays Paul as a wounded saint. He is, on occasion, a raucous football drunk and a self-pitying lover who, separated from his girlfriend, callously dismisses his loyal best mate, Ian (Jacob Anderton). Against that, Paul's quiet determination, insolence, and wry charm make him an appealing protagonist; there's a touch of the Billy Liars about him, though he's more grounded and less self-deceiving than Tom Courtenay's famous Billy.
The drama hinges on Paul's relationship with his parents. His hard-working mum Alice, spikily played by Toyah Willcox (to the northern manner born, though herself a Brummie), is devoted to him and supports his efforts to find a job. In contrast, his dad Norman (Bill Fellows, pictured above) is a morose shirker who despises Paul for not being the healthy son he craved and occupies himself fancying pigeons and obnoxiously playing darts in the living room.
When Paul enters the civil service and acquires a council house, Alice moves with him – their departure staged to rub Norman's meanness into his face. After Alice, who had been showing signs of Alzheimer's disease, has a stroke, Paul is obliged to hire a caregiver – his truculent twin sister Karen (Rachel Warren) refusing to help because she loathes their mother as much as Norman loathes Paul. Had Give Them Wings been a longer film or a miniseries that incorporated the children's early lives, perhaps it would have disclosed that Karen resented Alice's preoccupation with Paul and that she absorbed Norman's misery.
There's a delicious moment when the caregiver, Jane (Katie Sheridan, pictured left with Watson), shows up at Paul's door and he looks as if he's seen a goddess. His love at first sight becomes love requited. Hodgson and Cronin's cleverest strategy is the abrupt concluding of sequences of events before they play out. Only in retrospect does the viewer appreciate that Paul's getting a job makes it unnecessary to see him at his office, or that Karen giving him a tentative kiss obviates the need to see them making love – wake in his bed the next morning though they do.
"It's a good job you're pretty," she tells him on one occasion when, not for the first time, he fumbles a menial task with his hands because of motor-coordination problems. Some weeks later, she leaves him – and he plummets – but she doesn't leave the film.
Paul's friendship with a neighbour who fancies himself an inventor (Jonathan Hansler and Debra Stephenson are irresistible as this hearty bloke and his narrow-minded wife) is the source of a preposterous deus ex machina that leads to rapprochements. Though this requires one character to perform a volte-face that should have been foreshadowed much earlier, it's intolerable to imagine Give Them Wings ending any other way than it does – on a high.
It's a crowd-pleasing underdog with guts, grit and an admirable streak of unsentimental humour
rating
Explore topics
Share this article