Honey Boy review - coming to terms with dad |

reviews, news & interviews
Honey Boy review - coming to terms with dad
Honey Boy review - coming to terms with dad
Shia LaBeouf draws on childhood in bold family portrait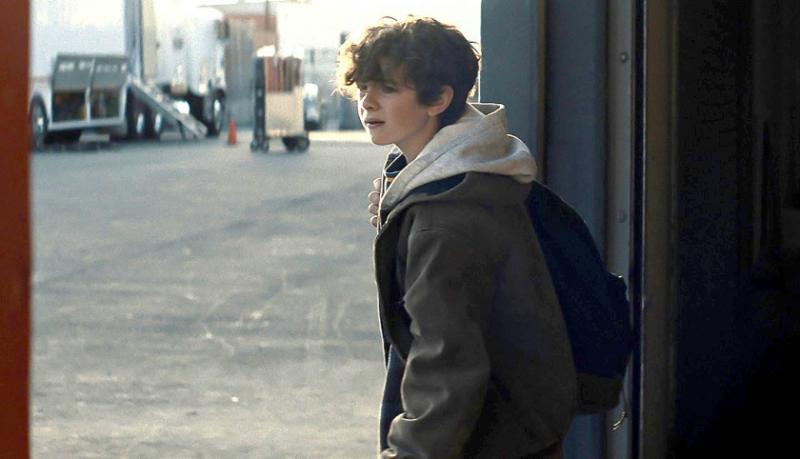 Noah Jupe as Otis in Honey Boy
Blue periods can lead to golden streaks. Such is almost the case with Honey Boy, which Shia LaBeouf wrote during a court-ordered stay in a rehab clinic for the treatment of PTSD symptoms.
Based on LaBeouf's upbringing and childhood acting years, the film focuses on the troubled relationship between Otis (Noah Jupe) and his dad James (Shia LaBeouf), switching occasionally to a young adult Otis (Lucas Hedges) undergoing rehabilitation.
Director Alma Har'el turns LaBeouf's script into an aesthetic vision of L.A. neorealism with a dab of the surreal. The main ingredients in the broth are dialogue, confinement, and emotions. Most of the film comprises interior scenes involving high-tension games, feuds, or rehearsals between young Otis and his Dad inside the motel room they live in. The script picks apart the web of influences that go into what makes a dad bad: hardship, family breakup, and a love that turns violently desperate. We also learn a lot about what it's like to be the son in this situation.
James is a recovering alcoholic who relies on his son's acting career for income. His commitment to his son bloats into authoritarian control in the form of push-up routines, competitive juggling matches and strict rehearsal schedules. Out of pride and exasperation, James demands a level of devotion that Otis simply cannot manage or fully understand. The stewpot of Father-Son relations spits and gurgles into often stretched stand-offs. There is one scene in which Otis' mother phones the motel room, and Otis is forced to act as mediator between the hysterical squabbling of his parents. He assumes the role of intermediary and, as in the rest of his childhood life, substitute-Adult.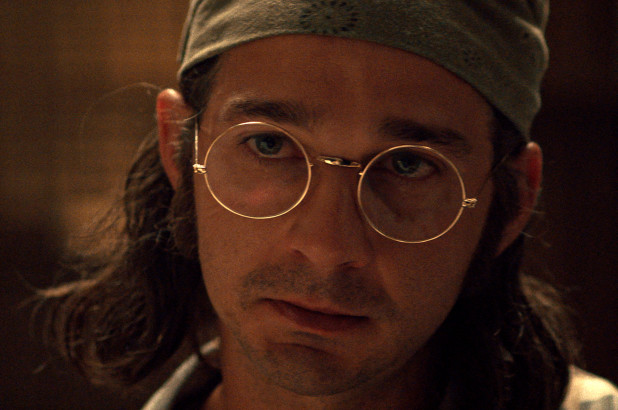 This is LaBeouf's best acting performance in what has evolved into an intriguingly jagged career. In his movie and real life roles he has often assumed positions of either explosive rage or befuddling weirdness. Eager to "move on", we imagine, LaBeouf does not discard these impulses but integrates them into a more complex character that is at different moments deplorable, laughable and pitiable. Clearly, much introspective work has been done not just into personal history but into acting too. The great payoff is that unlike many previous roles, LaBeouf does not always demand centre stage, but opens up to and emboldens his main partner: the powerful Noah Jupe as Otis.
Honey Boy is at times compelling but also often lethargic, with some scenes drifting or seeming to fill empty space. We see too little of Otis outside the motel room, constantly under the puppet-strings of his impulsive father. Yet the restraint, for the most part, does help. The past falls apart unless it is intensified. With a dash of humility and maturity, LaBeouf manages to work it through.
Unlike many previous roles, LaBeouf does not always demand centre stage, but emboldens his main partner
rating
Explore topics
Share this article