The Negotiator review - Jon Hamm shines in Beirut-based thriller |

reviews, news & interviews
The Negotiator review - Jon Hamm shines in Beirut-based thriller
The Negotiator review - Jon Hamm shines in Beirut-based thriller
Treacherous Middle East spy games from Jason Bourne screenwriter
Kidnap crisis: Rosamund Pike, Jon Hamm and Dean Norris
So far Jon Hamm has had trouble finding himself movie roles which fit him quite as impeccably as Mad Men's Don Draper – though he could do worse than throw his hat in the ring for James Bond – but his role here as an American diplomat in Beirut plays obligingly to his strengths.
A tale of twisted loyalties and
spookish
double-dealing, it's directed by Brad Anderson from a 25-year-old
script
by Tony Gilroy (a veteran of the Bourne franchise and writer/director of
Michael Clayton
), and gives Hamm room to probe the porous boundaries of love, loss, loyalty and betrayal.
The story begins in 1972, when Hamm's Mason Skiles is seemingly living a happy and fulfilled expat life in Beirut with his wife Nadia (Leila Bekhti). As the show opens, the Kileses are hosting a swanky party at their luxurious residence with its panoramic views over the city. Friends and associates mingle as the cocktails circulate, and the couple are pleased that their planned adoption of orphaned Arab boy Karim is proceeding smoothly.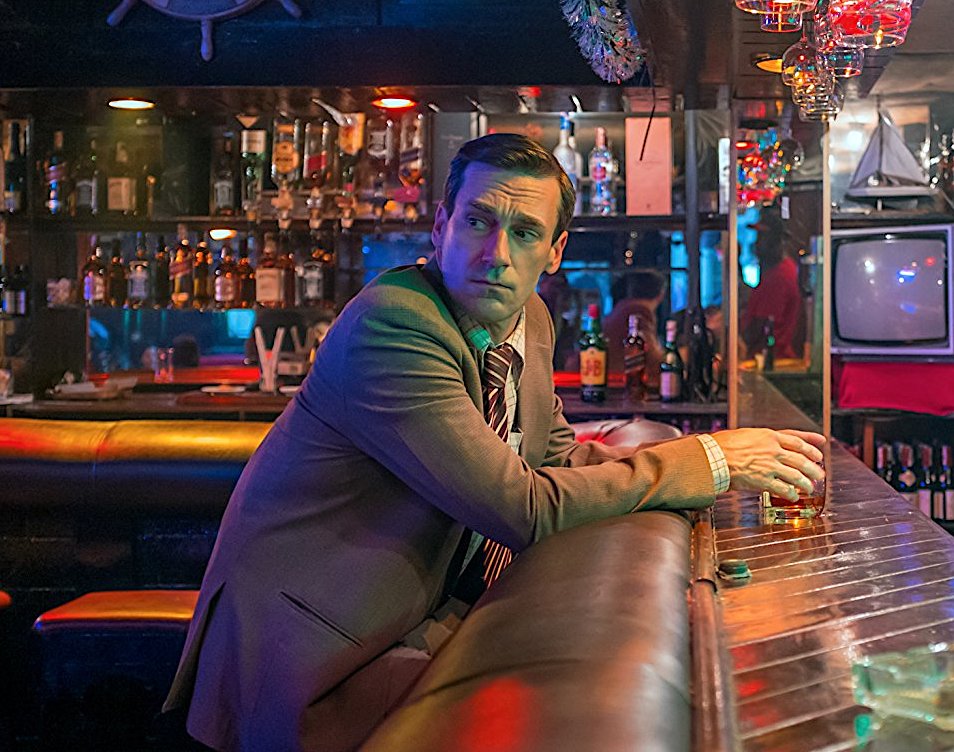 But not for long. Mason suddenly gets a warning from his friend and CIA agent Cal Riley (Mark Pellegrino) that intelligence has revealed Karim to be the younger brother of top terrorist Abu Rajal, who's implicated in (among other things) the recent Munich Olympics terror attack. Mossad agents are waiting to haul Karim in for interrogation, but they're pre-empted by a terrorist raid on the house. In the chaos, gunmen grab Karim and shooting breaks out. Among the dead is Skiles's wife.
Fast forward 10 years, and we're into the aftermath of how events in Beirut have changed Skiles's life. He's now living in Boston and working as a labour disputes negotiator, and his state of mind is revealed as we meet him fast asleep at the wheel of his unglamorous Ford Pinto, which seems to have drifted to a halt in the middle of the parking lot of a down-at-heel hotel. Beirut was brilliantly sunny and exotic, but now Skiles's life is grey and damp and consists of bad-tempered arguments in squalid smoke-filled rooms.
He looks older and seedier and drinks a lot to forget, but evidently the CIA hasn't forgotten him. He's kicking back in a local bar when he's approached by an old acquaintance who lets it be known that the Agency wants him to go back to Beirut to help them out in some vaguely unspecified task, which will earn him a wad of cash. He tries to refuse, but it's made clear that this is the wrong answer.
Soon he's back among the melancholy ruins of his former home, now battered by the Lebanese civil war, being escorted around by a minder, cultural attache Sandy Crowder (Rosamund Pike). As a few gaps begin to appear in the fog of subterfuge, it emerges that the local American officials (notably Dean Norris as bullying CIA man Donald Gaines and Shea Whigham as the sinister Gary Ruzak) want Skiles to handle a hostage negotiation. Kidnappers have snatched Skiles's old buddy Cal, and they want to swap him for Abu Rajal, who may or may not be being held by the Israelis. The grown-up Karim (Idir Chender) is the leader of the kidnappers, and he thinks he can trust Skiles to play the honest broker.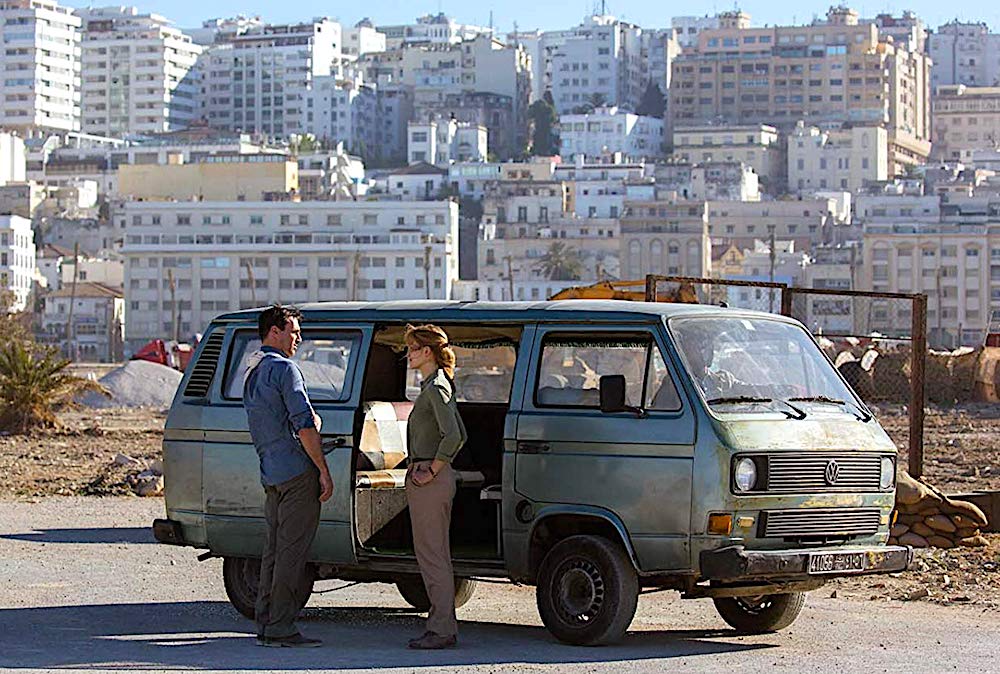 Gilroy's story plays out as a tense game of bluff, smoke and mirrors. Skiles has to go boldly off-piste if he's to ferret out the answers he needs, navigating the shadowy spider-web of unstable alliances in lawless Beirut with a kind of sixth sense. The Israelis might play ball if the Americans will give them vital information about Russian missile installations, but maybe it's the Palestinians who have grabbed rogue terrorist Rajal. As for the Americans, they seem to be waging their own internal power struggle.
Hamm slips into the Skiles role as if he's shrugging on an old but trusted raincoat. He brings sardonic wit and some inner steel to his portrayal of a sad and disillusioned man who hasn't quite lost his moral compass, nor his instinctive gift for finding solutions where none seemed possible. The supporting cast bring the purposeful competence which is exactly what's required, though Pike's slightly flimsy part could have been bulked up a bit. It may look superficially like another war-on-terror thriller, but The Negotiator is a skilful character piece which doesn't pretend it has any slick solutions to the chaos of the Middle East.