The Oscar Nominations: Who Will, Who Might, Who Won't |

reviews, news & interviews
The Oscar Nominations: Who Will, Who Might, Who Won't
The Oscar Nominations: Who Will, Who Might, Who Won't
The competition for the Academy Awards was thrown into welcome confusion
Wednesday, 26 January 2011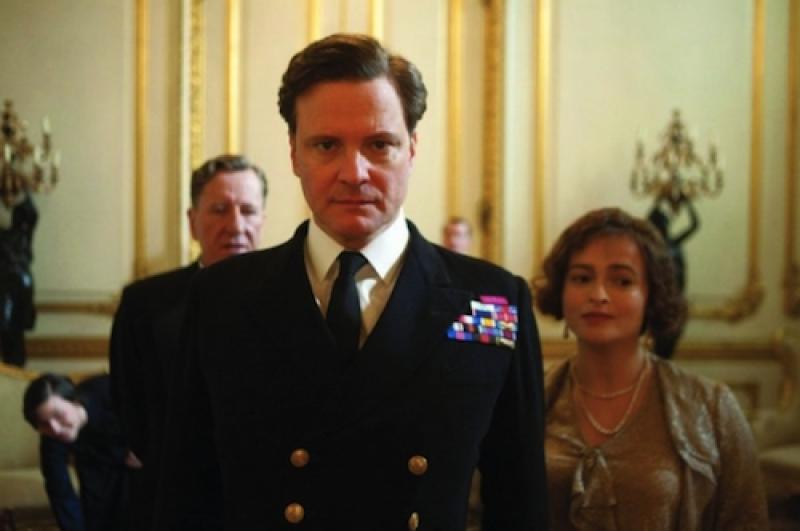 Royal flush: Colin Firth, with Geoffrey Rush and Helena Bonham-Carter in 'The King's Speech'
Of the other Best Picture Oscar nominees, David O Russell's The Fighter has seven nominations, Danny Boyle's 127 Hours and Darren Aronofsky's Black Swan six apiece, the animated Toy Story 3, directed by Lee Unkrich, has five, and two indies, Lisa Cholodenko's The Kids Are All Right and Debra Granik's Winter's Bone, have four each.
The King's Speech's growing momentum was indicated on Saturday when it unexpectedly won the Producers Guild of America's top award. In the 21 previous years the PGA has awarded the prize, 14 of the winners (including the last three) have gone on to win the Best Picture Oscar. The feel-bad factor of The Social Network, which traces the rise of Facebook (and what that says about the parlous state of Western culture), may not help it, whereas The King's Speech has a Happy Royal Marriage and a touching male friendship in its favour.
Colin Firth (The King's Speech) is certain to win the Best Actor Oscar and add it to the 10 awards he's so far won for playing the vocally impaired George VI (with a Bafta to come on 13 February). Up against Firth are last year's winner Jeff Bridges, whose predecessor in the role of True Grit's Rooster Cogburn, John Wayne, won a sentimental Oscar in 1969; Jesse Eisenberg (The Social Network), James Franco (127 Hours, pictured right), who co-hosts the year's Oscar show with Anne Hathaway; and Javier Bardem, whose nomination for his portrayal of a terminally ill Barcelona criminal (in Biutiful) was not anticipated. Among the overlooked are Ryan Gosling (Blue Valentine), Paul Giamatti (a Golden Globe winner for Barney's Version), Mark Wahlberg (The Fighter, for which he gets a consolation producer nomination), Robert Duvall (Get Low) and Michael Douglas (Solitary Man), who didn't after all get a sympathy vote for battling cancer. Nor was Douglas nominated for reprising Gordon Gekko in Wall Street: Money Never Sleeps.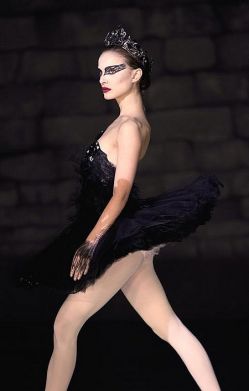 The Best Actress Oscar is tougher to call. Natalie Portman (Black Swan, pictured left) is the nominal favourite, but Annette Bening, whose nomination for The Kids Are All Right is her fourth, is long overdue the statuette. Fellow nominees Michelle Williams (Blue Valentine), Nicole Kidman (Rabbit Hole) and 20-year-old Jennifer Lawrence (Winter's Bone) aren't currently generating that coveted commodity, Oscar buzz. Lesley Manville, haunting as the neurotic friend in Mike Leigh's Another Year, could have been nominated in either actress category but was omitted from both, a probable case of underexposure with the Academy's Californian voters. (The film's sole nomination was for Original Screenplay, by Leigh himself, of course.)
Fourteen-year-old Hailee Steinfeld, who plays Cogburn's no-nonsense boss in True Grit, should have been nominated as Best Actress given her screen time, but made it into the Supporting category. She's joined there by Helena Bonham-Carter, drily humorous as the Duchess of York/the Queen Mum in The King's Speech; the feisty Aussie veteran Jacki Weaver (Animal Kingdom); and Melissa Leo and Amy Adams, who play boxer Wahlberg's opposed mother and girlfriend in The Fighter. Julianne Moore (who plays Bening's straying life-partner) and Mila Kunis (Portman's bête noire in Black Swan) missed out. Anyone could win this strong category. Leo is the favourite, though she and Adams are both so convincing as blue-collar hellcats they could cancel each other out. Steinfeld is the one to watch.
Christian Bale, riveting as Wahlberg's crack-addicted trainer brother, will win the Best Supporting Actor Oscar for Britain, or at least Wales. The other nominees are Mark Ruffalo (pictured with the Kids Are All Right ensemble below), typically engaging as the sperm-donor dad who comes between the lesbian couple in The Kids Are All Right; Geoffrey Rush, who plays "Bertie's" speech therapist in The King's Speech; John Hawkes (Winter's Bone), whose deserved nomination probably cost Andrew Garfield (The Social Network) a nod; and Jeremy Renner (The Town).
The omission of Christopher Nolan for directing Inception sparked a Twitter cacophony; it could be that the mindbending sci-fi thriller is perceived as too much of a special-effects entry for the Academy voters, who prefer humanist storytelling. The director nominees are Fincher, Hooper, Aronofsky, Russell and the Coens, so - despite the Best Picture nominations for The Kids Are All Right and Winter's Bone - neither Cholodenko nor Granik will echo Kathryn Bigelow's success last year. Fincher is the longtime favourite though Hooper - or perhaps the Coens, winners three years ago - will run him close. Look to 1981 when Chariots of Fire was voted Best Picture over Reds, but the film's (British) director Hugh Hudson lost out to Warren Beatty. The biggest clue will come on Saturday when the Directors Guild of America names its Best Feature Director: the nominees are the same as the Academy's, except that the DGA opted for Nolan, not the Coens.
The Best Animated Feature Oscar nominations are for Toy Story 3 (sure to win), The Illusionist and How to Train Your Dragon - Despicable Me didn't make it. Bardem's acting nomination could propel Mexico's Biutiful to Best Foreign Language film; this category, though, is never remotely representative of the best foreign releases. Trent Reznor and Atticus Ross's Social Network score is in a class of its own. There's no room here for an analysis of the documentary, writing or technical categories, but as a Brit I'd be remiss not to mention Dido's nomination with her brother Rollo Armstrong and AR Rahman for their 127 Hours song "If I Rise". Maybe she could perform it on the big night - with Eminem.
The Academy Awards ceremony is on 27 February