Raise Hell: The Life and Times of Molly Ivins review - a fitting tribute to a political hellraiser |

reviews, news & interviews
Raise Hell: The Life and Times of Molly Ivins review - a fitting tribute to a political hellraiser
Raise Hell: The Life and Times of Molly Ivins review - a fitting tribute to a political hellraiser
Fast-paced and funny documentary about a legendary American newspaper columnist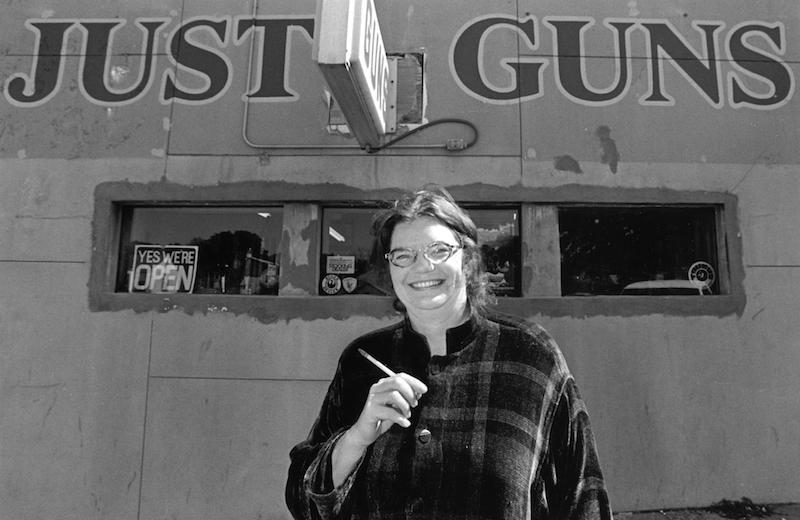 Fearless journalism, Texas style
It's a brave film distributor who releases a documentary about an American journalist in the UK at the best of times, let alone in the middle of a pandemic, so first salute goes to Eve Gabereau at Modern Films for giving Raise Hell a proper launch.
The late Molly Ivins was a hugely popular figure in the
US
, her witty, acerbic political columns were syndicated in hundreds of newspapers, but she's practically unknown in Britain. It's impossible to think of an equivalent figure here, unless you imagine
The Guardian
's Marina Hyde crossed with Jo Brand.
Janice Engel's highly enjoyable documentary has done the festival circuit and played well in the more liberal cities of the US. It zips through Molly Ivins life with ample footage of her appearances on TV talk shows and at lecterns, interwoven with a wealth of interviews with fellow journalists, former targets, friends and family members. Raised in Texas, Ivins was the daughter of a right-wing oil executive and wryly observed that her "teenage rebellion lasted 25 years". Always marked out from her peers by her stature (she was over 6ft tall), she graduated from Columbia with a masters in journalism and returned to Texas where her deep knowledge of how the elite worked in that state and fearless scrutiny of their foibles, won her a prime position as a political observer determined to speak truth to power. Texas Governor Ann Richards, who had known Ivins since childhood, gives a vivid description: 'Molly's not afraid of anybody. She doesn't owe anybody anything, that makes her a powerful force. Physically, Molly is not diminutive, so if someone wants to take Molly on, she's going to win the day with words and she can also deck 'em"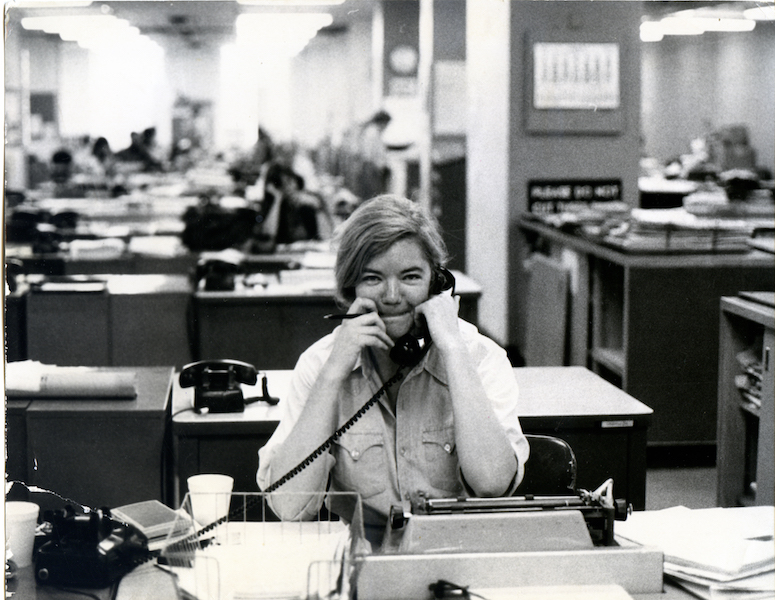 Headhunted by the New York Times (seen above), Ivins moved to the city but her style (no shoes in the office and broad Texas humour) didn't endear her to the uptight editor Abe Rosenthal. A fellow journalist observed how the NYT wanted her iconoclasm, but also wanted her to fit in with the paper's code. She returned to Texas where she had more autonomy. As a columnist, she held firm that objective journalism was a fallacy, arguing instead that she made her views clear while presenting fact-based reportage. Her motto was to 'have fun and do good and raise hell all the time'.
A serious drinker, Ivins battled alcoholism for decades and Raise Hell sheds light on the lows of her personal life as well as her professional highs. Her take-down book about the then President, 'Shrub: The Short but Happy Political Life of George W Bush' became a best-seller and one can only imagine the fun she would have had with Trump, if Ivins hadn't lost her six year fight with aggressive breast cancer in 2007. Engel's documentary ends with one of Ivins' most astute quotes: "Politicians are scared to death of journalists: I say, 'Use it'".
if someone wants to take Molly on, she's going to win the day with words and she can also deck 'em
rating
Explore topics
Share this article