Saskia Baron's Top 10 Films of 2022 |

reviews, news & interviews
Saskia Baron's Top 10 Films of 2022
Saskia Baron's Top 10 Films of 2022
It's a cruel world – and desperate refugees, dodgy doctors, drought, disease and emotional misfits lit up the screen
Thursday, 15 December 2022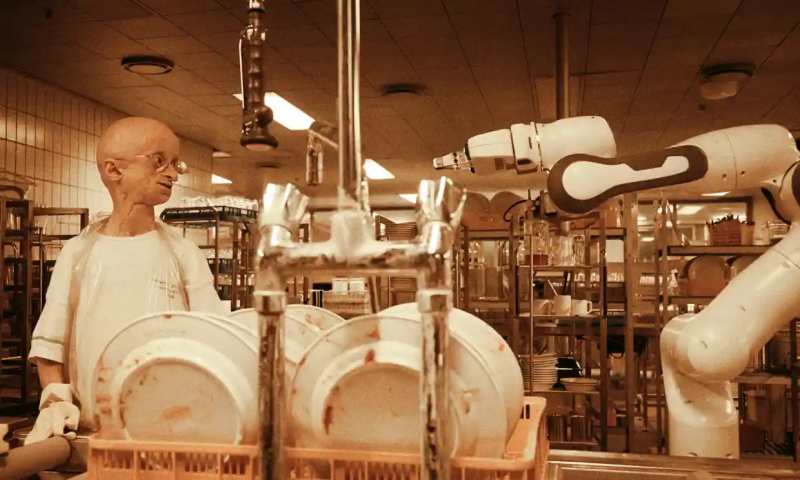 'The Kingdom: Exodus' - If you want to know what's going on in the hospital, ask the kitchen porters
I struggled to find enough features this year for a top 10, probably because Covid's long shadow made it harder for filmmakers to get interesting work on screen.
But there are several documentaries with fascinating characters, untold stories, excellent cinematography (
All that Breathes
) and ingenious editing (
Three Minutes: A Lengthening
) that have been as moving and absorbing as any fiction film.
The dramas that I've loved have also been drawn from life, using non-professional actors (Tori and Lokita, Utama) to highlight the vile exploitation of immigrants and the effects of climate change. My other favourites have been sourced from news accounts, memoirs or autofiction (Nitram, Everything Went Fine, Happening, Compartment No. 6). Even Causeway saw Jennifer Lawrence going method by immersing herself in the experiences of traumatised military veterans.
Lars von Trier is the only director with a film on my list who is working purely from his imagination, which is uniquely crepuscular as his scabrous, wickedly comic return in The Kingdom: Exodus to the haunted hospital he first occupied 28 years ago showed. Or at least I hope that its cast of medical misfits come from von Trier's fevered brain, and that the Danish health system is not quite as populated with desperate souls as the UK's.
1. The Kingdom: Exodus
2. All that Breathes
3. Tori and Lokita
4. Happening
5. Three Minutes: A Lengthening
6. Compartment No. 6
7. Everything Went Fine
8. Nitram
9. Causeway
10. Utama
Overleaf: watch the trailer for Kingdom:Exodus here
Several documentaries have been as moving and absorbing as any fiction film
Explore topics
Share this article