Tori and Lokita review - a masterpiece of humanist cinema |

reviews, news & interviews
Tori and Lokita review - a masterpiece of humanist cinema
Tori and Lokita review - a masterpiece of humanist cinema
Belgium's Dardennes Brothers' Cannes winning refugee drama packs a punch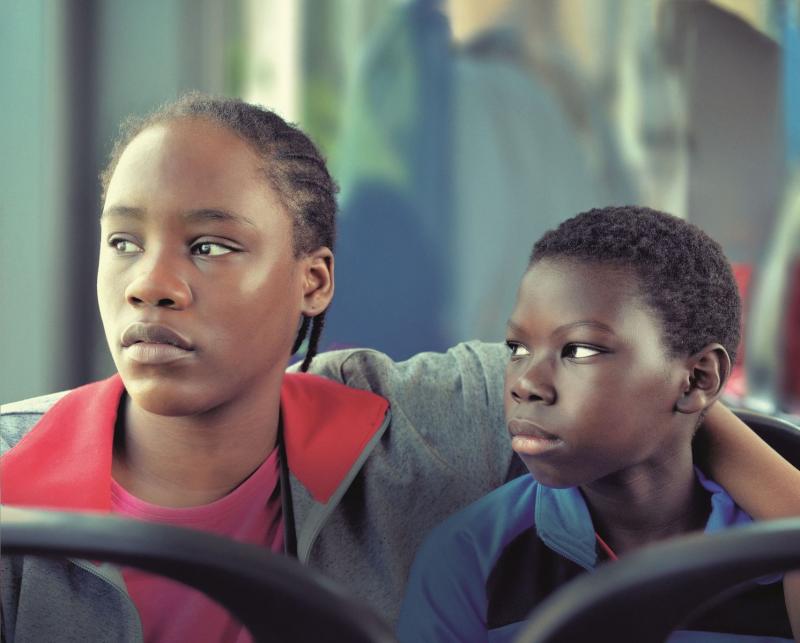 Lokita (Joely Mbundu) and Tori (Pablo Schils) on their quest for a safe home
Jean-Pierre and Luc Dardennes are Belgium's national conscience. The brothers, who have been sharing the roles of writer-director-producer since their first film in 1996, make humanist dramas about desperate people trying to survive in a harsh world.
You don't go to their movies (The Unknown Girl, The Kid with a Bike, Rosetta) expecting escapist adventures. But their latest film, Tori and Lokita, while heartbreaking and grim, is also gripping with several sequences of ingenious tension worthy of a thriller.
We meet Lokita (Joely Mbundu) first; she's a teenager being interrogated by the authorities about her right to remain in Belgium. She claims to be the older sister of Tori (Pablo Schils) who has been given permission to stay because he was abandoned as a baby when his family believed he was bewitched. The two young African immigrants are as close as siblings, but as we find out later, come from different countries – Benin and Cameroon. They've been looking out for each other on their long travels across Europe. Now housed in a hostel for migrant children in the Belgian provinces, they are desperate to stay together. Lokita dreams of getting her official papers, becoming a care worker and making a home for Tori who is at school.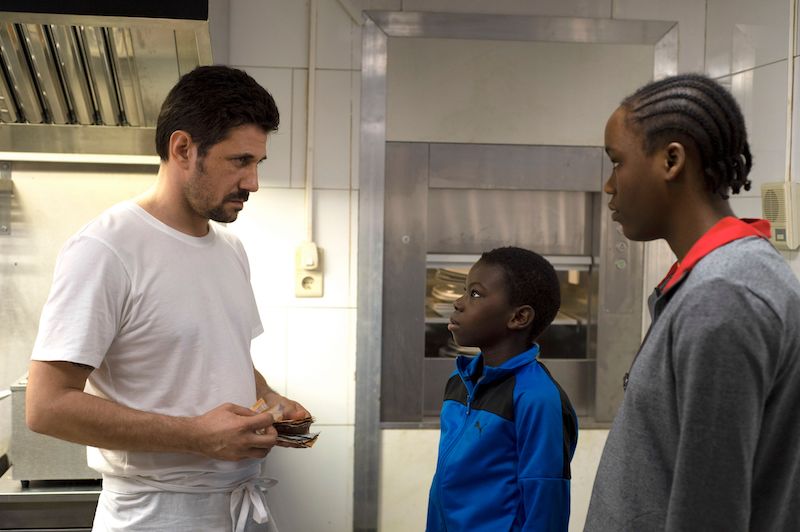 There's not much supervision for the kids at the hostel so the two work in the evenings at a karaoke restaurant. Their beautiful singing of an Italian folk song is meant to encourage the diners. Watching the two of them at the mic is one of the rare moments of unadulterated beauty in an ugly world. When the adults in their lives aren't neglecting them, they are exploiting them. Betim (Alban Ukaj above) the Albanian cook in the basement kitchen uses the children to deliver packets of drugs. In return they get a bit of cash and food. He also demands oral sex from Lokita, who endures it with deep shame.
It's not all evil Europeans. The children were trafficked by a heartless African couple who track them down and insist on repayment for their journey. Lokita, frantic to please her mother back home also sends her money. All these demands lead the girl to accept a dangerous job outside the city.
Blindfolded so she won't know where she's been taken, her task is to tend a warehouse filled with cannabis plants, watered automatically and kept under artificial lighting. It's hot and she's alone in the windowless building. There's only an occasional surly visitor who drops off supplies and the reappearance of Betim, who exerts more sexual humilation. Effectively enslaved in the cannabis warehouse for three months, Lokita is desperate to contact Tori back in the city. How their situation plays out makes for tense, gripping cinema. The two young leads (who have never acted before) are wholly credible in their ingenuity and love for each other.
At Cannes Tori and Lokita won the Special 75th Anniversary Award. When I saw it at a morning press show during the London Film Festival, an audience made up of sleepy and jaded journalists applauded at the end – something that did not occur at any other screening I attended. This brave, moving and wholly believable portrait of young asylum seekers' exploitation should be seen by Suella Braverman and every Faragist in the UK, but will they?