Young Ahmed review - jihadist drama misses the mark |

reviews, news & interviews
Young Ahmed review - jihadist drama misses the mark
Young Ahmed review - jihadist drama misses the mark
Cannes Best Director-winner has its moments, but focuses on the wrong parts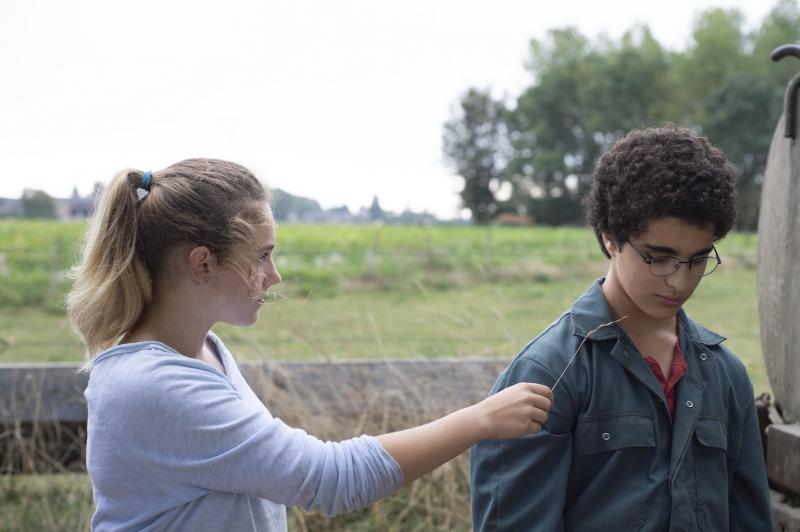 Victoria Bluck as Louise and Idir Ben Addi as Ahmed
Belgian filmmaking duo the Dardenne Brothers have long been darlings of Cannes Film Festival, winning awards for hardhitting dramas like La Promesse, Le Silence de Lorna and The Kid with the Bike.
Their latest offering
Young Ahmed
is no different, a domestic
terrorist
tale which won them Best Director at 2019's festival. Surely by beating Bong Joon-Ho, Celine Sciamma and Ken Loach, the film would stand up to scrutiny?
The titular Ahmed (Idir Ben Addi, pictured above right) is an introspective teenager, thoroughly devoted to his imam's strict interpretation of the Qu'ran. Both his Muslim teacher Madame Inès and his non-religious mother are worried by his increasingly hard-line attitude. When Madame Inès proposes a new Arabic singing lesson for her students, Ahmed feels compelled to kill her for heresy.
Young Ahmed doesn't spend time following Ahmed's indoctrination – by the time we meet him, he's already a true believer. However, the film does a good job at laying breadcrumbs for how we ended up here. Ahmed looks up to his cousin, who seemingly died while fighting with jihadists in the Middle East. His mother knows she's losing grasp of her boy, but can't get through to him, partially because he doesn't respect her as a non-Muslim.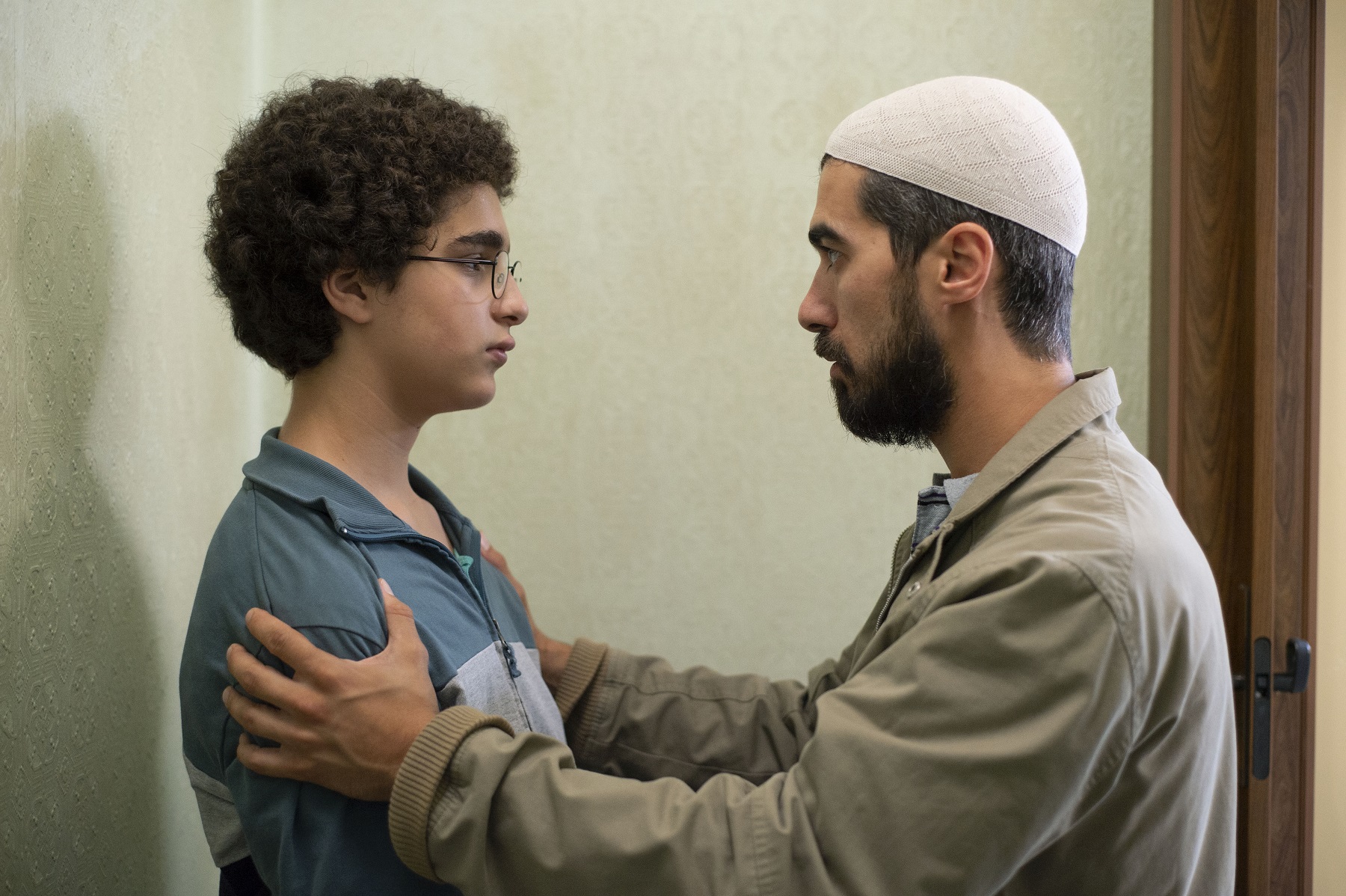 Most interesting is Ahmed's relationship with Imam Youssouf (Othmane Moumen, pictured above right). Although the imam preaches about an approaching jihad, his relationship with Ahmed is noticeably tender. His sermons are not fire and brimstone, but calm advice. It's easy to see how, without a father figure in his life, Ahmed is swayed by Youssouf's demeanour.
However, the story markedly stutters once Ahmed is moved to a detention centre. Although Idir Ben Addi does an excellent job portraying Ahmed, the character is not engaging enough in isolation. The most interesting aspects of his life, the family split by religion, his relationships with his teacher and imam, are replaced by routine and mild-mannered caseworkers.
Ahmed takes part in activities, works on a farm, and yet he barely engages with his situation. The story progresses and his drive remains static. Maybe that was the Dardennes' point: without the context of the imam and jihadist websites, his aims seem non-sensical. But as a viewer, it means every new character and development seem unimportant because our titular character remains the same. It's only in the final 15 minutes that he actually reacts to the challenges on his beliefs, but this doesn't make up for a frustrating preceding 45 minutes.
Then how did Young Ahmed win the Dardennes Best Director at Cannes? Well, their work with the young actors on particularly difficult material is impressive. Scenes play out in real time with very little editing, giving interactions a naturalistic tone. This is especially powerful when following Ahmed's attempt murder, simultaneously heightened yet disconcertingly normal. This is a world away from the Hollywood treatment.
It's just a shame that the film removes Ahmed from the most best parts of the story. Perhaps the directors didn't feel comfortable as two white Europeans focusing on the religious and cultural aspects. But this then poses the question – why tell it in the first place? By focusing on Ahmed's growth separated from his family and religion, it belittles the very subject they're attempting to tackle.
What remains is a story of rehabilitation, well-directed and acted, but a missed opportunity all the same.
This is a world away from the Hollywood treatment
rating
Share this article