7500 review - a turbulent ride |

reviews, news & interviews
7500 review - a turbulent ride
7500 review - a turbulent ride
Debut thriller will have you avoiding airports for good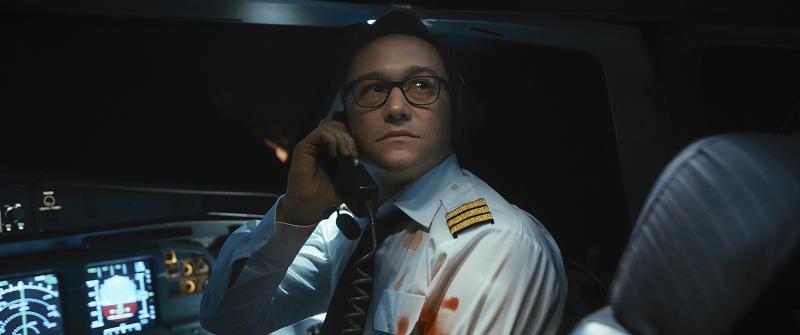 Nowhere to go: Joseph Gordon-Levitt as Tobias Ellis
Thank goodness no-one's going anywhere this year, because 7500 does for planes what Jaws did for bright yellow lilos. Set entirely within the cockpit of a passenger jet, this thriller trims all the fat, leaving a taut nightmare that pulls no punches.
Joseph Gordon-Levitt stars as Tobias Ellis, a mild-mannered pilot on a routine flight from Berlin to Paris. His biggest worry is his child not getting into a preferred kindergarten, something that far more bothers his partner (who also happens to be part of the flight crew). Both character and actor aren't your typical action protagonist, but Ellis is exactly the kind of level-head you want in charge when terrorists overpower the crew.
After a struggle, Ellis manages to secure the cockpit, but now both he and the audience are trapped. On the monitor, he can see the hijackers bang on the door and threaten the passengers. Ellis must attempt an emergency landing, and under no circumstances open the door. But how much can he ignore?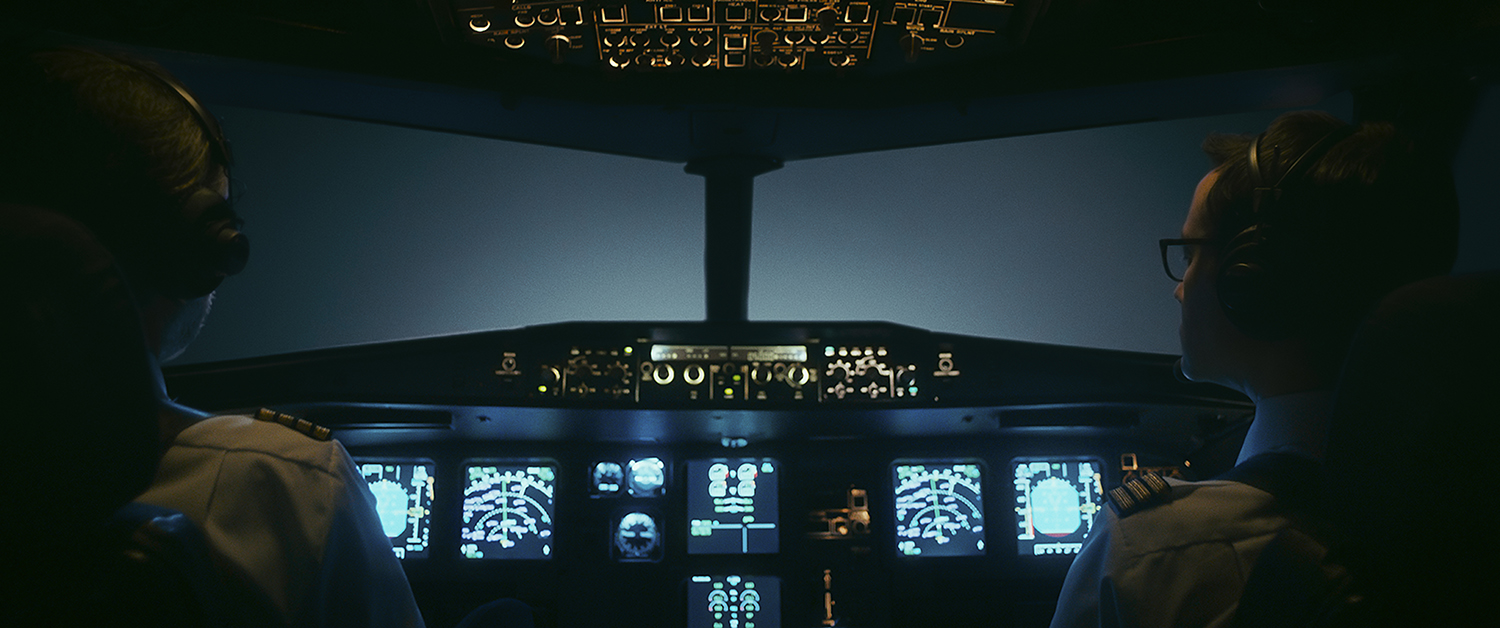 The first hour of 7500 is a masterclass in stakes raising. Debuting director/writer Patrick Vollrath skillfully tempers the tension, giving the viewer just enough breathing space before turning the screw once more. From the claustrophobic environment to the air pressure-effected audio, everything is designed to feel as real and terrifying as possible.
This true-to-life representation is echoed in Tobias Ellis, an ordinary man in an extraordinary situation. With little dialogue and back story to work with, Gordon-Levitt fully commits to the experience, bouncing between quiet introspection and exhausting despair. A film this simple lives and dies on the watchability and likeability of its lead, and Gordon-Levitt was a shrewd casting.
The roles of the terrorists are similarly sparsely written, which becomes problematic when one starts spouting his anti-West manifesto over the radio. No characters are given more development than necessary, meaning the hijackers slip into Muslim terrorist stereotypes. This is especially needless considering none of the nine major plane hijackings since 2010 were perpetrated by a Muslim terrorist group. It's a lazy and dated portrayal.
That said, Omid Memar is excellent as the youngest hijacker. Manipulated and overwhelmed, he's Ellis's best shot at listening to reason. Memar hyperventilates and screams until his throat is raw, the vulnerability of his eyes betraying his words.
In the final act, the jeopardy lessens just when everything should reach a climax. But Gordon-Levitt and Memar lay enough emotional groundwork to stick the landing. Fasten your seatbelts, it's a bumpy ride.