Sidney review - documentary portrait of Hollywood's first black superstar |

reviews, news & interviews
Sidney review - documentary portrait of Hollywood's first black superstar
Sidney review - documentary portrait of Hollywood's first black superstar
Oprah Winfrey's production company crafts a loving homage to Sidney Poitier
Friday, 23 September 2022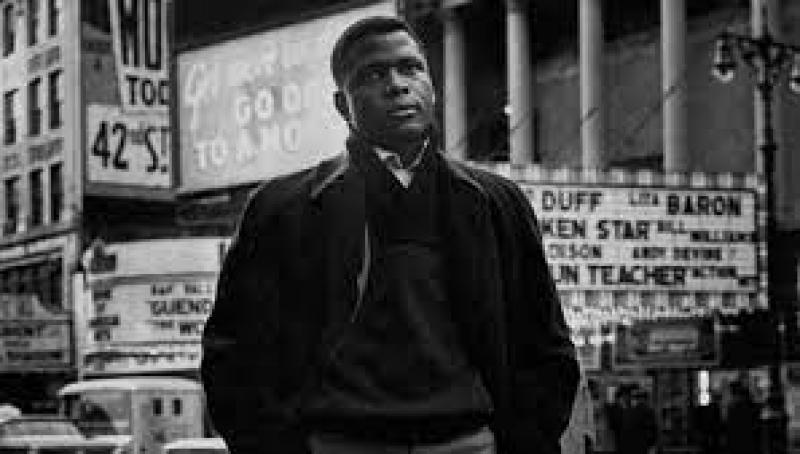 Sidney Poitier in New York, where he first worked as a theatre actor
When Sidney Poitier died in January at the age of 94, the obituaries were warm and respectful to the pioneering black movie star. Now comes Oprah Winfrey's nearly two-hour tribute, complete with famous interviewees, some great movie clips, and intriguing archival material.
It's a little on the adoring side (producer Winfrey cries on camera), but director Reginald Hudlin does an excellent job at covering the ups and occasional downs of Poitier's
long and fascinating career
.
His parents were poor farmers in the Bahamas. Poitier recounts how he was born two months prematurely and not expected to survive. He credits his exceptional parents with giving him a strong moral compass. "My mother was the most amazing person. She taught me to be kind to other women. She believed in family. My father was very big on marriage, and I saw how he treated my mother and how he treated strangers. I vowed I would never make a film that would not reflect properly on my father's name."
It was a vow he managed to keep. Whereas black actors like Hattie McDaniel and Stepin Fetchit found themselves forced to take roles guaranteed to please racist white audiences, Poitier always played upright men. He was cast as a dedicated physician more than once (No Way Out, Pressure Point, Guess Who's Coming to Dinner) and he became the first black leading man to win an Oscar when he was honoured for his portrayal of as an itinerant worker who builds a chapel for a community of nuns in Lilies of the Field (1964).
A wider acceptance of black people on screen lagged behind Poitier's construction of a dignified persona. Critic Nelson George notes that many of Poitier's films were made primarily for white audiences and how he was often cast as a saviour figure, citing the patronising cinematic trope of the "Magic Negro". Spike Lee snorts with derision recalling the scene in The Defiant Ones (1958) that saw Poitier's convict character sacrifice his own chance at freedom in order to stick with Tony Curtis. For a long time, George observes, the industry view was "We've got Sidney. What do we need other negroes for?"
Poitier's good looks certainly helped make him a star – one critic compares the actor to a Yoruba sculpture in his beauty. But there was also that measured sonorous voice. Poitier recalls how, as an aspiring New York theatre actor who worked shifts as a kitchen porter to pay the bills, he replaced his original Bahamian accent by modelling his diction on the radio presenter Norman Brokenshire.
Hudlin deftly takes us through Poitier's long journey from the American Negro Theatre in Harlem in the 1940s, to breaking barriers with interracial love stories in Hollywood in the '60s, before turning to directing. Stir Crazy, the comedy he made with Gene Wilder and Richard Pryor in 1980 became the first film directed by an African American to earn more than a $100 million dollars.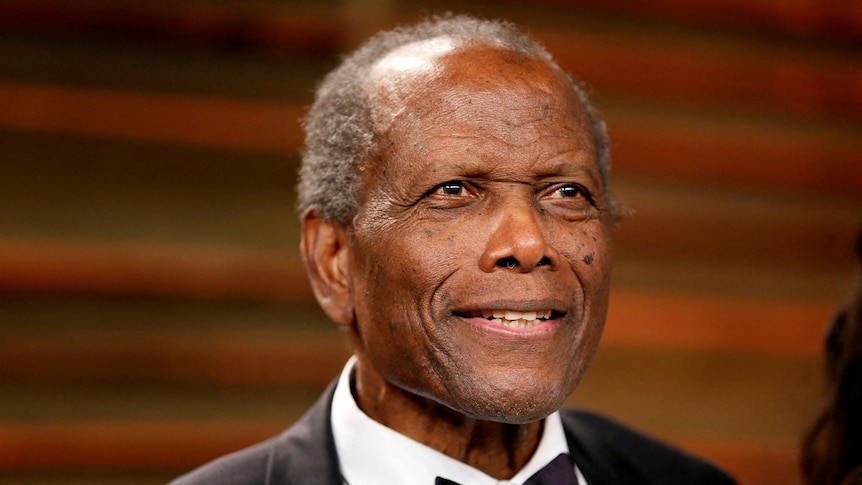 Poitier's recollections of his first experiences of racism are especially illuminating. In his teens, he was sent to Florida to stay with family and had threatening encounters with both the police and the Ku Klux Klan.
Hudlin charts Poitier's long involvement as an activist and campaigner in the Civil Rights movement. He fell out for a while with his lifelong friend Harry Belafonte on the best way to memorialise Martin Luther King, but it wasn't for long. We see the two American-Caribbean actors sparring affectionately on TV talk shows. And we hear as well from Poitier's six daughters, his lover Diahann Carroll, and his two wives on what he was like as a father and a partner.
Sidney is a well-crafted profile that mines well-known TV interviews, but its narrative backbone is the eight-hour interview Oprah Winfrey conducted with Poitier for a 2012 Master Class that only aired once on her own channel. The result is a complex portrait of an extraordinary man that should inspire a younger generation to go and search out his many films and reflect on how times have changed.
Sidney is on Apple TV+ and in selected cinemas
Below: watch the trailer for 'Sidney':