They had a good war: Powell and Pressburger's no-nonsense heroines |

reviews, news & interviews
They had a good war: Powell and Pressburger's no-nonsense heroines
They had a good war: Powell and Pressburger's no-nonsense heroines
In the Archers' 1940s classics women are frequently indomitable opponents
Wednesday, 18 October 2023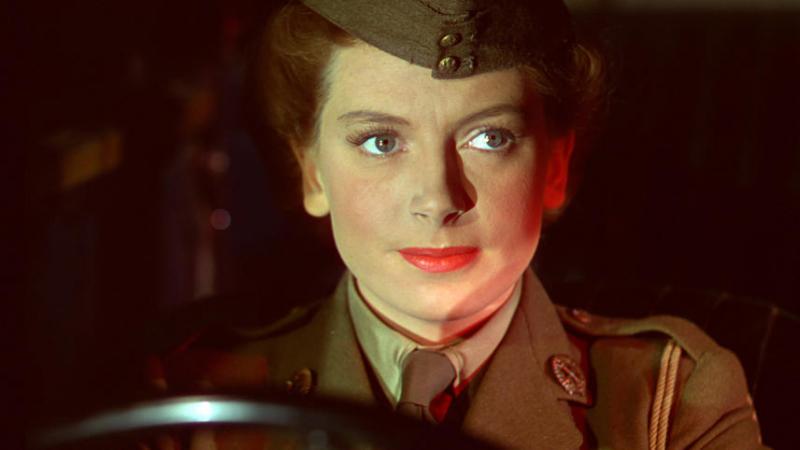 The feminine ideal: Deborah Kerr as Angela (or 'Johnny'), the last of her three roles in 'The Life and Death of Colonel Blimp'
In the current reappraisal of Michael Powell and Emeric Pressburger, what to make of the depiction of women in their key films, that striking tribe of Isoldes with chestnut hair and passionate natures?
Powell (1905-90), a man of Kent whose love for his actors was apparently without limits, could be a dictatorial director who, by his own admission, used shock tactics on set to get what he wanted. Whereas Pressburger (1902-88) was a conservative Hungarian who preferred women to be silent partners: "anti-feminist" was Powell's term for him.
Yet between them, and factoring in the upheavals of the era and the actors they cast, in the period 1943-48 they came up with a new breed of screen heroine.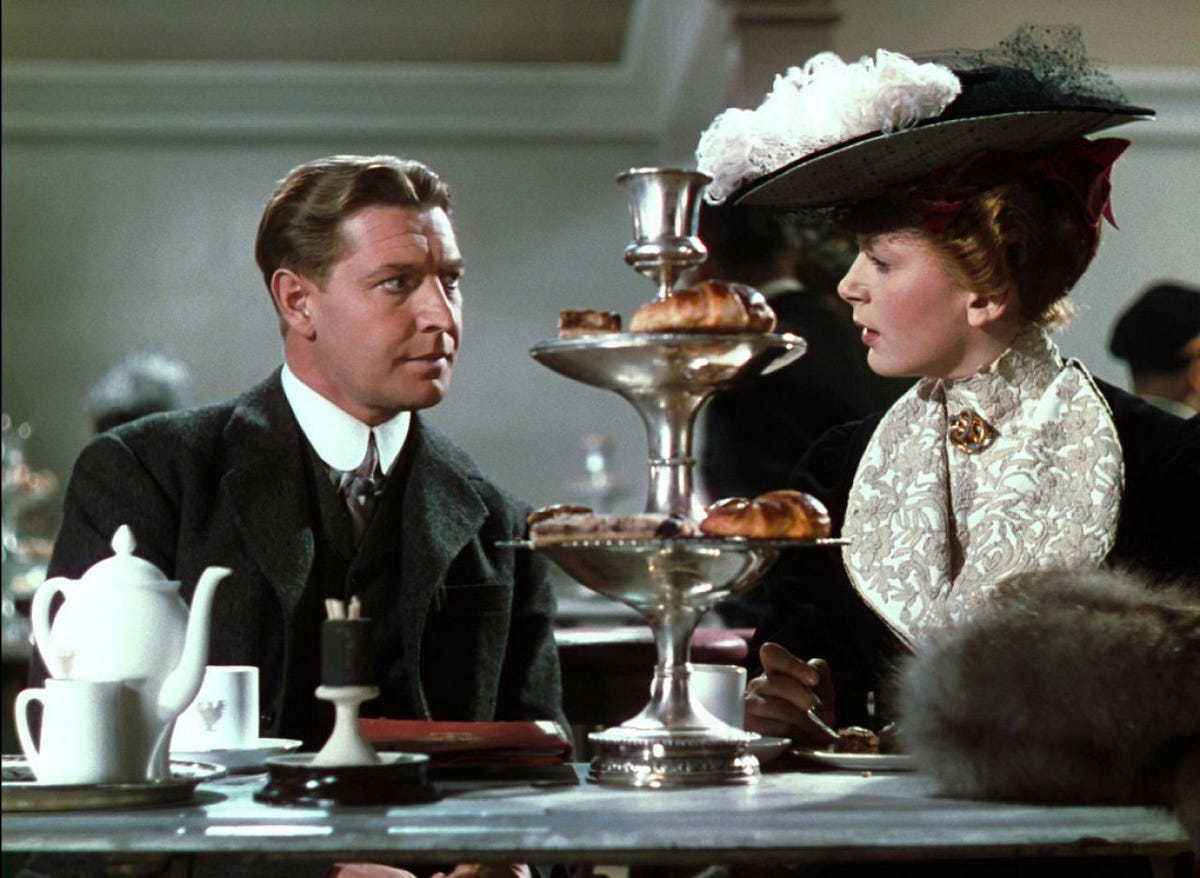 The loosening of social bonds in this period had thrown up new versions of femininity, as Powell and Pressburger had been quick to realise. In January 2015, though, when the BFI listed its 10 best films about women in wartime, none of the duo's films was on it. BFI members, asked to comment on the list, didn't suggest any either. So, these Archers characters aren't seen now as latter-day warriors. But neither are they from the two other leading-lady types popular at the time, naughty high-society ladies or cheery know-their-place housewives. Perhaps idealised women in what are effectively romantic films aren't considered sufficiently warlike by the BFI.
For Pressburger's grandson and biographer, though, the Oscar-winning Kevin Macdonald, 1943's The Life and Death of Colonel Blimp is "dominated by women", much, he says, as Emeric was by his wife Wendy, who worked as a wartime ambulance driver. Macdonald also sees the film as his refugee grandfather's love-letter to Britain. I'd say it was to the ideal British woman, too.
Pressburger recognised that Deborah Kerr could embody this kind of ideal woman when he lunched with her in 1942, desperate to replace the Archers' first choice to play the three women in Clive Candy's's life in Blimp – Wendy Hiller, when she fell pregnant. (NB Powell, in his first memoir, also claims the casting of Kerr as his move.) For Pressburger, Kerr had the whole package: with cleverly adjusted makeup, she could project Edith the suffragette's intellectual and moral strength, Barbara the gentle army wife's sense of domestic duty, and Angela the ATC driver's racy glamour. Powell seemingly fell in love with her during filming and created a new star with a luminous presence. (Pictured above: Kerr as Edith with Roger Livesey as Clive Candy)
The women in the Archers films between 1943 and 1948 are pretty indomitable opponents, using their abilities to press for what they want, whether the life of the flyer they have fallen in love with or the trouncing of their bumptious boyfriend in a war game. They are spirited, sometimes wilful – as Joan (Hiller) is in I Know Where I'm Going! (1945), dicing with death in a storm to satisfy an obsessive fantasy of what her happiness requires before real love obliterates it. Sometimes their passion destroys them, as it does overheated Sister Ruth (Kathleen Byron) in Black Narcissus or conflicted Vicky Page (Moira Shearer) in The Red Shoes (1948).
Of course, Pressburger killed off the two wives in Blimp, too, with little fanfare or fuss, handily allowing the focus to return to the bromance between his two male protagonists, Clive (Roger Livesey) and Theo (Anton Walbrook). The quotidian grind of married life had no place in his romances. But then, in the third act, there she is again, this ideal type: perky and strong-willed, yet kind and efficient, christened Angela but preferring to be called Johnny.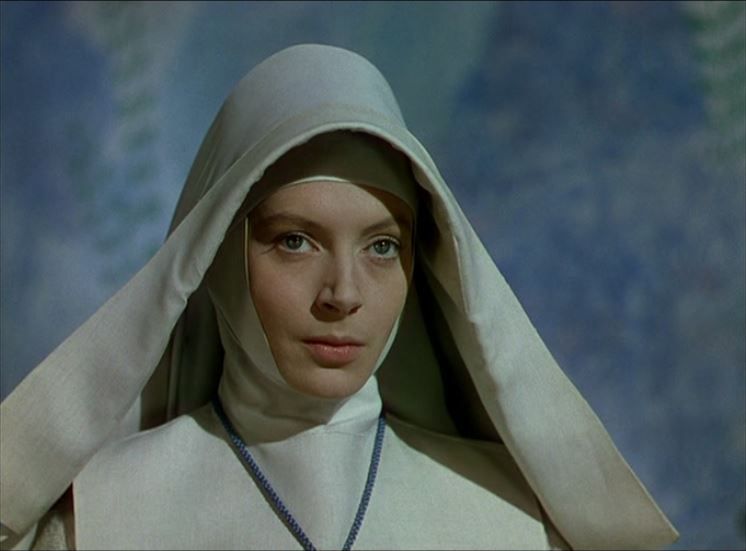 There Kerr is still, in a different kind of uniform, as Sister Clodagh (pictured left) in 1947's Black Narcissus, inching her way towards maturity without compromising her position as Sister Superior. Kerr's spirited personality pokes through her wimple, with a sudden glint in her eye and twitch in her smile, despite the character's faltering self-confidence.
Powell and Pressburger's scripts had already understood that women's career choices had become a significant issue. Vicky has to renounce love, then life itself, because of her total devotion to dance; Ruth has to abandon her vows, then her senses, when she experiences physical lust. These are overblown, melodramatic outcomes, but the pain these characters experience is, surprisingly, still authentic.
The actresses who played these women even learned how to outflank Powell, if Kathleen Byron's oft-quoted chat with Kerr on the set of Black Narcissus is to be believed. Byron was complaining that she didn't agree with Powell's edicts about how she should play deranged Sister Ruth, but Kerr advised her to say to him simply, "Yes, yes, you're right" and then to do exactly what she wanted.
That conversation is all the more piquant because the two women were having to work collaboratively for a man both had been intimately involved with, Kerr three years earlier; Byron was still embroiled. Kerr had refused to reject an MGM contract that would take her to Hollywood, so Powell ended their relationship on the spot, married his long-term lover Frankie, a former model, just days afterwards, and the very next day met up with Kerr to tell her what he'd done.
It's unsettling to read in his memoir his account of this meeting with Kerr (whom he had been preparing to move in with and marry). "I have never heard such a moan from a human creature, and I was the cause of it," he wrote in A Life in Movies. He claimed to be as heartbroken as Kerr. But there is an emotional sadism here that finds an echo in the MO of Mark Lewis in Powell's solo 1960 film, Peeping Tom, who uses his filmmaking to cause his victims maximum distress as they die.
Did Powell need Pressburger there to temper his film-making? When his "loving friendship" with Pamela Brown (pictured right with Powell on location) led him to shoot masses of off-script footage of her IKWIG character Catriona, a plummy exotic who is an old childhood sweetheart of Livesey's laird, Pressburger put his foot down, sensing that this strengthening subplot suggested a deep love between the characters that would unbalance his main story.
It would be absurd to call Powell and Pressburger's leads "modern women", and yet they are – briefly – on a par with the male characters while retaining qualities that passed for core femininity at the time. (Interestingly, Kerr cost the Archers the same as Anton Walbrook on Blimp.) These women have duties and moral obligations to guide them, wifely as well as war-related, but they also have a sparky spirit that sits alongside their essential decency.
After this heyday, Powell and Pressburger's films became more "male" again, the women less prominent, just as they were in British society, their work given back to returning soldiers. Where they had focal roles, they became more exotic, and erotic, as in The Red Shoes and The Tales of Hoffmann (1951), the pair's most artful creations. As I watched, though, I couldn't help thinking the Archers would have been overjoyed to rediscover the feisty but fragrant qualities of their wartime women living on in British actors such as Tilda Swinton, Hayley Atwell, Claire Foy and Carey Mulligan, to name just a few.
The actresses who played these women even learned how to outflank Powell
Explore topics
Share this article