Thursday Till Sunday |

reviews, news & interviews
Thursday Till Sunday
Thursday Till Sunday
A Chilean family road trip has separation as its final destination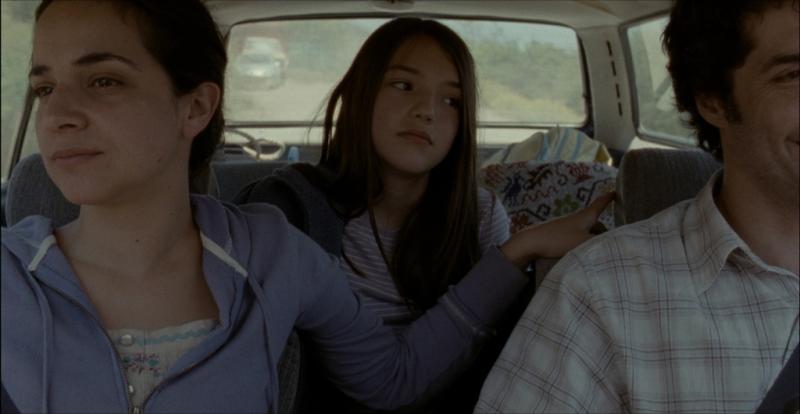 A young girl has a back-row seat at her family's breakdown, in Dominga Sotomayor's impressive debut
Latin Americans are the current masters of minimalist cinema, films in which nothing much seems to be happening on the surface, but a world of emotion and meaning bubbles beneath. Such films require a little patience and investment, for sure, but offer considerable returns. And like last year's award-winning Las acacias from Argentina, the Chilean Thursday Till Sunday signals the debut of a filmmaker with the skill to match her cinematic convictions.
Both films are road movies, not in the "wham bam", eventful sense of a Hollywood road movie, but modest, small-scale, quiet journeys, involving little dialogue, few histrionics, next to little plot; interestingly, both locate much of their action within the vehicle interior, using the confined spaces to crank up the tensions at play. While Las acacias shows us the tentative beginnings of a relationship, Dominga Sotomayor's film posits a marriage in its last throes, a family trip into northern Chile with separation as its final destination.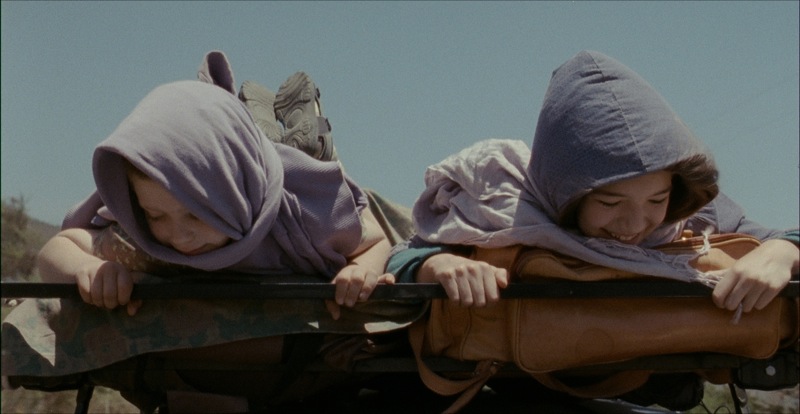 Sotomayor, who also wrote the script, opens with an early morning departure from their Santiago home for Ana (Paola Giannini) and Fernando (Francisco Pérez Bannen), the adults packing the gear and their sleepy kids – 10-year-old Lucía and younger brother Manuel – into the car. Ana asks, "Are you sure you want me to go?" Her husband answers merely, "We've already talked about this." This is as explicit as it gets, yet the discord is duly noted.
It's a vague trip. Their intended destination seems to be the beach, but this is forgotten as they drive through increasingly arid country, and finally to the desert, where Fernando wants to visit some land left to him by his father. His plans are interrupted when they bump into an old friend of Ana's at a petrol station, himself on a camper holiday with his son, Ana keenly uniting their outings at a riverbank.
Whether this roadside meeting is chance, or planned is open to our interpretation, as is the exact cause of the couple's breakdown. Whenever Ana tries to raise the subject, Fernando quickly finds a diversion – some roadside scrumping, giving his kids a go behind the wheel, picking up hitch hikers. Just as parents withhold their troubles from their children, so the director keeps her audience at arm's length from the information.
This is deliberate, of course, and refreshing; Sotomayor is not concerned with the reasons why the couple reached this point, but with the pain that results, and in the aching knowledge of the adults and the girl of what this trip means (Manuel, being young, being a boy is buoyantly oblivious). In fact, the principal perspective is Lucía's; throughout the typical routine of a family holiday – the games and songs in the car, the roadside snacks, the eventual camping and play – the girl is constantly observing, sensing the tremors. And we ourselves study young Santi Ahumada, looking for clues to the girl's own feelings in a face that Bresson or Pasolini would have relished.
Sotomayor has an invaluable collaborator in cinematographer Bárbara Álvarez, an Argentine whose impressive CV includes Lucrecia Martel's The Headless Woman and the Uruguayan comedy Whisky. Her composition here is immaculate and evocative, whether of faces or landscape, capturing a perfect shadow – of the car and its roof rack flashing across a hillside – or my favourite sequence, a shot of the siblings excitedly riding the car's roof, cute in their faux desert headgear, which cuts to Lucía's upside-down view through the windscreen of her arguing parents.
This is a film whose pleasures lie in detail and emotional nuance, a narration that feels no recourse to melodrama, yet is terribly touching. There's also some of the mystery that comes when people head out into the desert. As the film closes, one can't help thinking of Antonioni. That's no mean achievement.
Watch the trailer for Thursday Till Sunday
Just as parents withhold their troubles from their children, so the director keeps her audience at arm's length from the information
rating
Explore topics
Share this article