Triple Frontier, Netflix review - war-on-drugs thriller suffers identity crisis |

reviews, news & interviews
Triple Frontier, Netflix review - war-on-drugs thriller suffers identity crisis
Triple Frontier, Netflix review - war-on-drugs thriller suffers identity crisis
Oscar Isaac and Ben Affleck can't say no to one last big score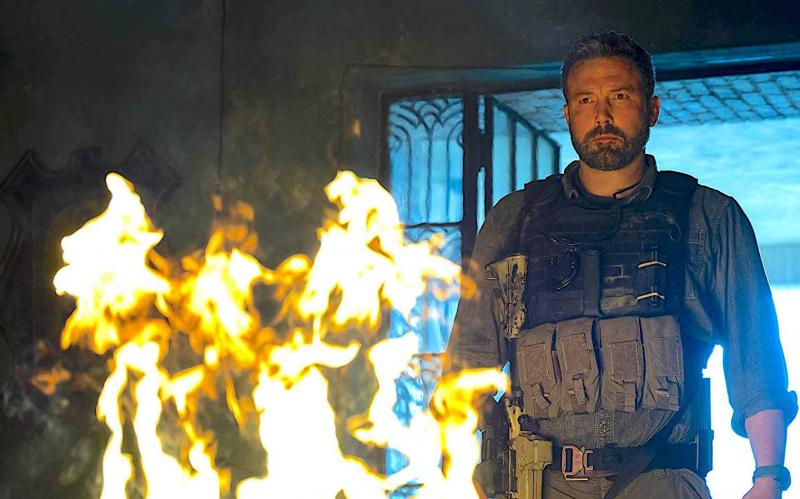 Embittered vet Tom 'Redfly' Davis (Ben Affleck)
Flying boldly against the #MeToo grain, Triple Frontier is a rather old-fashioned story of male buddyhood and the disappointments of encroaching middle age.
Flying boldly against the #MeToo grain, Triple Frontier is a rather old-fashioned story of male buddyhood and the disappointments of encroaching middle age. The protagonists are five Special Forces veterans, brought together by private security specialist Santiago Garcia (Oscar Isaac) to raid the jungle lair of a South American drug warlord. Strangely, things don't go according to plan.
An underlying theme of the piece is the bum deal that military vets get when their service years are over. "They take your best 20 years and then they spit you out," grunts Tom "Redfly" Davis (Ben Affleck), hero of many a battlefield imbroglio but now struggling to feed his family by working, not very effectively, in property rental. Burly and bearded, Affleck potently evokes a man crushed by his inability to measure up to the larger-than-life figure he used to be. "You've been shot five times for your country and you can't even afford a new truck. That's the real crime," Santiago tells him, as part of his sales pitch to get Redfly on board. He joins chopper pilot "Catfish" Morales (Pedro Pascal), "Ironhead" Miller (Charlie Hunnam) and Ironhead's brother Ben (Garrett Hedlund, almost a Hunnam lookalike) who's been earning a crust as a martial arts fighter.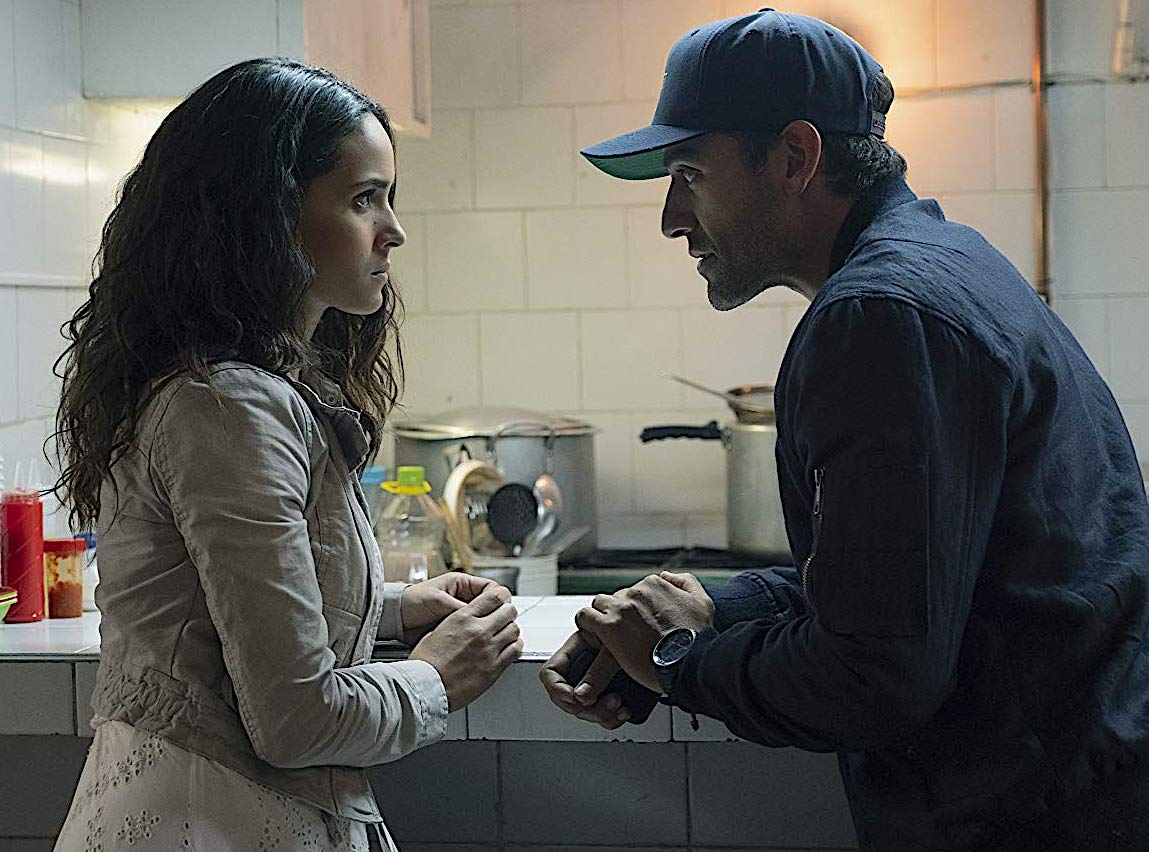 Santiago himself has evidently been fairly successful working as a fixer-for-hire with local forces to battle the drugs trade (location isn't specified, though Colombia or Ecuador are likely suspects), but now he sees the chance to take down the sinister gangster Lorea, plunder his huge stash of cash and retire to a relaxing place in the sun. He's partly motivated by wanting to help his informant Yovanna (Adria Arjona, pictured above with Isaac), who wants to get her brother out of jail and then flee the clutches of the monstrous warlord, but Redfly reminds the troupe that, whichever way they try to spin it, they're embarking on a criminal enterprise. "You guys are desecrating most of the oaths you ever took," he points out.
Directed by J C Chandor (Margin Call, All is Lost) who co-wrote it with Mark Boal (The Hurt Locker, Zero Dark Thirty), Triple Frontier is smarter than it looks, but not quite the dynamic all-actioner it wants to be. Not that there's a shortage of viscerally effective sequences, like an early scene where police fight a shatteringly destructive street battle with a bunch of bandits, or a heart-in-the-mouth sequence where our heroes are trying to coax an elderly Russian helicopter over the Andes. Cinematographer Roman Vasyanov certainly deserves an extra helping of K-rations for his sweeping aerial shots, sumptuous landscapes and tense close-quarter work (pictured below, Charlie Hunnam).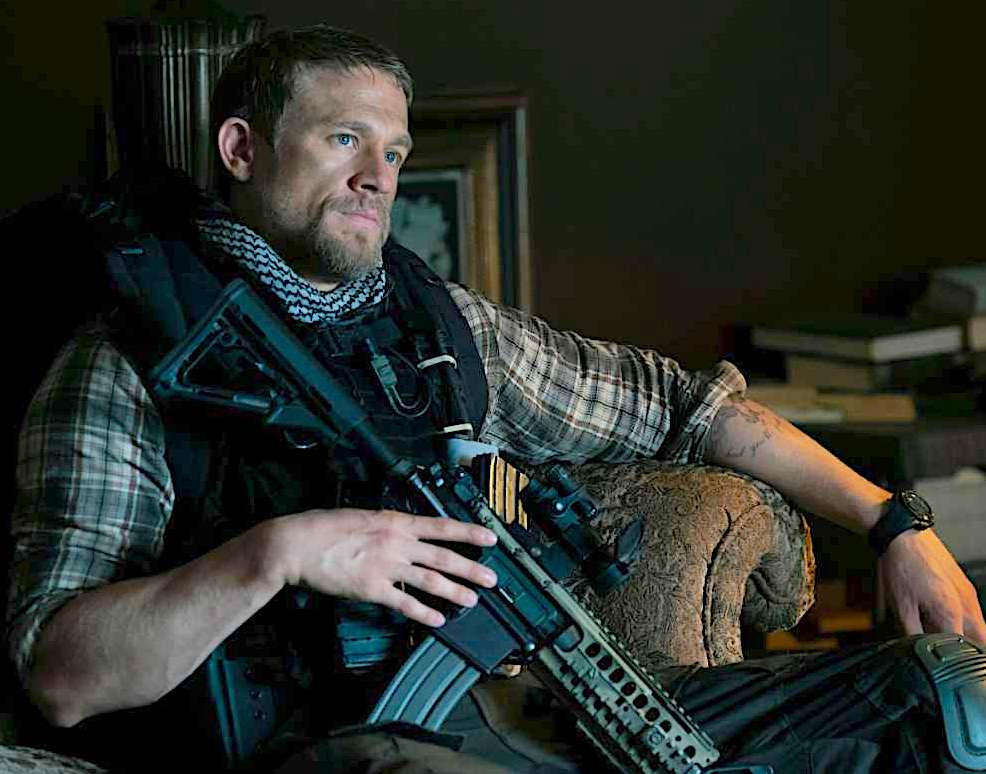 Triple Frontier gets a lot right (not least strong performances from all the leads, with Isaac an especially commanding presence) so it's hard to see why it doesn't quite work. The fact that the film has taken nearly a decade to hit the screen, with Kathryn Bigelow originally set to direct and the likes of Tom Hardy, Tom Hanks and Mahershala Ali all signing on at various times, may offer clues. Or maybe it's the way it looks like three movies in one – there's a big heist episode, a mountainous survival section and Dukes of Hazzard-style chase interludes – as if nobody was sure exactly where the dramatic nexus was supposed to lie. And the narrative's tendency to brood darkly on the consequences of greed and amorality doesn't let much sunshine in. It's still well worth a look, though.
'Triple Frontier' gets a lot right so it's hard to see why it doesn't quite work
rating
Explore topics
Share this article