The Uncertain Kingdom review - Britannia agonistes |

reviews, news & interviews
The Uncertain Kingdom review - Britannia agonistes
The Uncertain Kingdom review - Britannia agonistes
Twenty short films shine a light on Blighty right now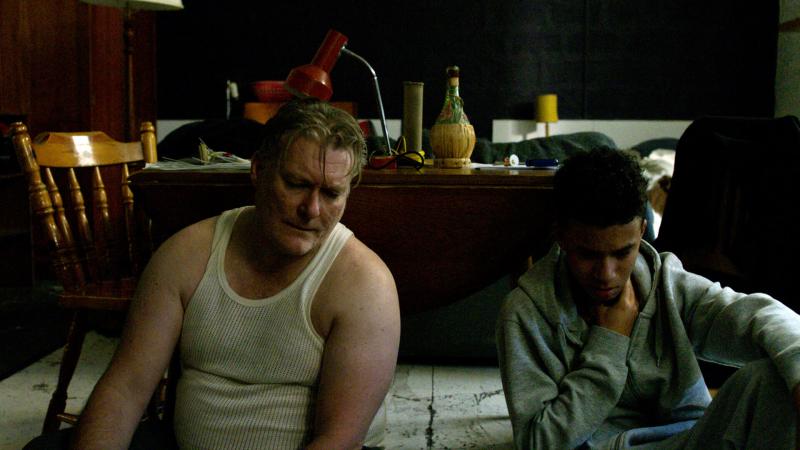 Only connect: Ian Pirie and Callum Myatt in 'Isaac and the Ram'.
The Uncertain Kingdom is a VOD anthology of 20 short films, 10 directed by women, comprising a tapestry of life in – and, in one case, outside – Brexit-era Britain. Though hope, humour, and whimsy were threaded into the project, its dominant fabric is grey.
The majority of the filmmakers recognised that a nation afflicted with poverty, unemployment, racism, xenophobia, and other injustices, mostly perpetuated by the
class
war, couldn't be portrayed in brilliant hues, either literally or metaphorically.
The films are being shown online in two volumes of 10. Eight of them are works of fiction. Five are experimental movies. Seven are documentaries, including Dominika Ozynska's We Are Not the Problem, a deft animation with a voiceover narration drawn from the testimony of one of London's Polish construction workers, who have been regularly vilified by EU Leavers. His opinion that Poles, being hard workers, have given more than they've taken from Britain is moot. His belief that Poles don't compare with other immigrants is worse than tendentious.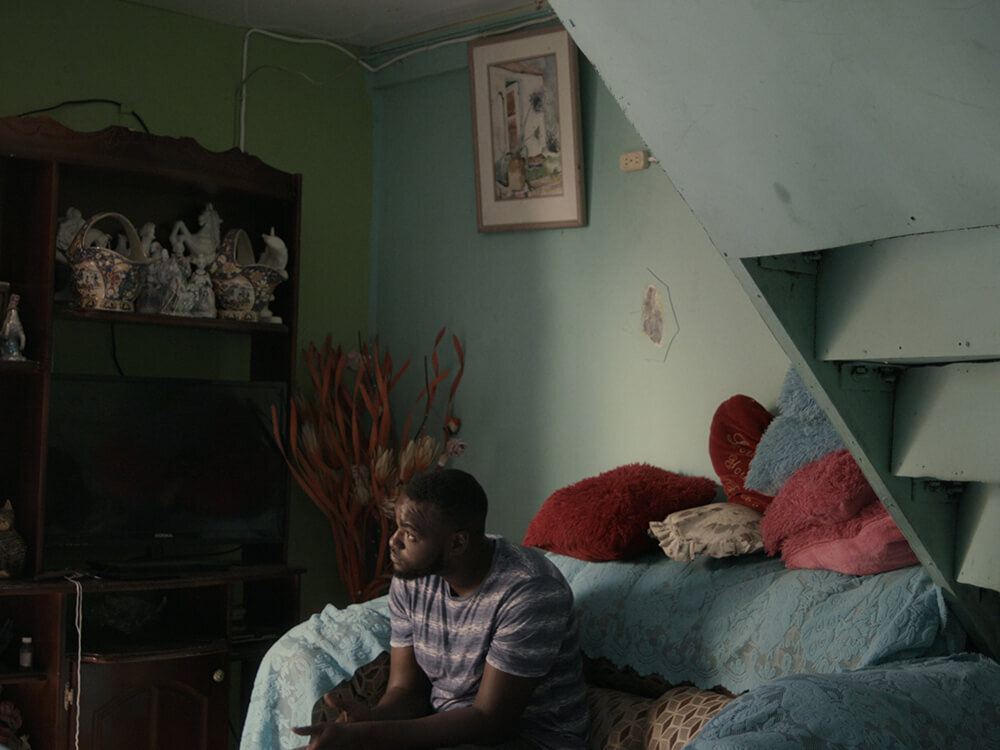 Of the experimental movies, the most cinematic is Antonia Campbell-Hughes's Acre Fall Between. A darkly lyrical mood piece about a man and his dog searching for the man's missing family on the haunted Donegal-Derry border, it makes powerful metaphysical use of Northern Ireland's coastal terrain, while a silvery treasure discovered in an unexpected place is a tantalising bit of political symbolism. Already an acclaimed actress, Campbell-Hughes has immense promise as a writer-director.
Considering the 20 films' combined budget was a mere £200,000, the range of experiences and locations onscreen is impressive. Ellen Evans, director of the heart-wrenching Motherland (pictured above), and her crew ventured farthest afield – to post-imperial Jamaica, where they interviewed black British men ruthlessly exiled by the UK government to a "homeland" that is entirely foreign to them. The idea of foreignness embodied in words is proudly embraced in Runyararo Mapfumo's simple but inspiring documentary What's in a Name?, in which six Brits discuss the resonance for them of their non-Western names.
In Lab Ky Mo's irony-laden British People, Jane (Jennifer Lim), an immigrant raised in Edinburgh, regards a homeland as a place to further her ambitions. She hopes, as a Conservative candidate, to become the first female Chinese-British MP, even though it means alienating her Chinese-Scottish socialist brother (Siu-Hun Li) and effacing their mother (Pik-Sen Lim), who yearns for her native Hong Kong. When Jane proclaims to a few curious listeners "I won't do any favours to those who won't fit in!", it's clear she has assimilated so well she has become an inflexible Middle Englander – a neo-Thatcherite, in fact.
All the films are commendably humanistic, but they vary in effectiveness. In Verisimilitude, persuasively directed by David Proud from a script by Justin Edgar, Ruth Madeley (pictured below) excels as a version of herself, a disabled actress called Bella who is brought onto a movie set to train the narcissistic lead actor Josh (Laurie Davison) how to play a disabled athlete. When another male actor using a wheelchair drops out of the film, its glib director Matt (Simon Lowe) coaxes Bella to replace him; self-evidently, he draws no distinction between a real disability and one that's fakable for a camera. It's hard to imagine Josh or Matt treating so insensitively the real-life Alpha male paraplegic Josh is portraying. It's little wonder Bella/Madeley breaks the fourth wall with the wryest of looks.
Sophie King's Swan is an arch satirical mockumentary about a gloating white citizenship champ (Mark Addy) whose transition into said waterfowl starts to annoy his wife (Sally Bretton). Guy Jenkin's comic fable Death Meets Lisolette, set in Sheerness, too blithely makes a case for voluntary euthanasia by having a little girl (Harriet Turnbull) whose gran (Rosalind Ayres) has dementia strike a bargain with a chipper Grim Reaper (Hugh Dennis).
Jason Wingard's Pavement, which stars Steve Evets as a homeless man gradually sinking into the walkway outside a Manchester bank, is a discomfiting parable about public contempt for the destitute; it's a wake-up call that could have been angrier. In Paul Frankl's The Life Tree, an assured magical-realist drama that addresses xenophobia and pollution, white office workers are oblivious of their anguished Bolivian migrant cleaner (Díana Bermudez), who picks up their empty coffee cups while her young son is dying of plastic poisoning at home.
Connection, or the lack of it, is a connecting tissue of many of these films. Mostly black London gym-goers of different ages enjoy the informal evening community they've forged in Stroma Cairns's Sauna. Ray Panthaki's tragedy Ernie centres on a shambling middle-aged school janitor (affectingly played by Paul Kaye) whose spirit has been broken by his ailing racist father (Steven Berkoff). Ernie has enough will left to vote as a Remainer and to seek love with a Romanian male prostitute (Ossian Perret), but he can't escape his old man's shadow.
More optimistic is Jason Bradbury's Isaac and the Ram, beautifully acted by Ian Pirie as an ex-skinhead club bouncer and Callum Myatt as the threatened gay homeless youth he rescues from thugs. No one connects more with others than the ageing volunteer with a Blackpool and Fleetwood food bank who, in Carol Salter's Loachian vérité documentary Left Coast, doles out sandwiches and more to deprived locals. His kindly weather-beaten face is unforgettable.