Far Cry Primal/Plants vs Zombies: Garden Warfare 2 |

reviews, news & interviews
Far Cry Primal/Plants vs Zombies: Garden Warfare 2
Far Cry Primal/Plants vs Zombies: Garden Warfare 2
Become a beast master in a caveman caper and lose yourself in a quirky but quality shooter with great multiplayer potential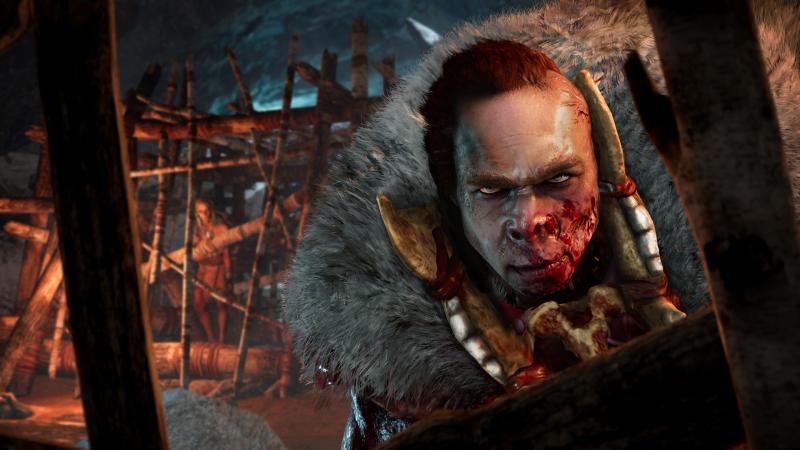 'Far Cry Primal': Sticks and stones will break their bones
Far Cry Primal (★★★)
Far Cry, one of the best-loved and longest running shoot'em-up games has taken a step back in time, a 10,000-year moonwalk to be exact. Forget about automatic weapons and fancy explosives, instead, get to grips with spears, bows and bumble bee bombs in this caveman "shooter" with a difference.
Many of the trademark Far Cry elements remain. It's still open-world warfare in a tropical setting, you're still governed by an objective-filled map with core missions and a plethora of side quests and there's still heaps of wild animals. But in Far Cry Primal you can tame and train the beasts to do your bidding. Use an owl as a reconnaissance drone and then unleash a sabertooth tiger once a rival cannibal camp has been discovered. It's all nicely integrated into the core gameplay mechanic and works well.
Elsewhere, there's more familiar Far Cry fodder. You've still got a raft of crafts and skills to master, including the ability to ride certain trained animals. And you're still resource-hungry, skinning fallen prey, picking plants and chopping wood for materials. But now there's more to think about than just where your next arrow is coming from. There's a village to build, a population to grow and characters to rescue who have specialist skills that enable you to develop your grunt's skillset.
And it's the grunt element that lets the side down. The Far Cry games are known for interesting antagonists and a spikey script. Here we're served with subtitled caveman-speak, no stand-out performers and a linear, twist-free story. When combined with missions that never reach far beyond fetch quests and outpost liberation, it feels like the Far Cry series has taken a step back rather than pushing the franchise forward.
Plants vs Zombies: Garden Warfare 2 (★★★★)
The latest iteration of the hugely popular Plants vs Zombies series could teach Far Cry Primal a thing or two about franchise development. Better characters, more interesting maps and a raft of new game modes has made this Garden Warfare sequel a solid, progressive follow-up to the third person shooter spin-off.
Long after the events of the first game and during the never-ending war between plants and zombies, the undead have finally conquered Suburbia and renamed it Zomburbia. Now, the plants are on the attack, and it's the zombies' turn to defend their newly claimed homeland. You join the fight with six new character classes and over 100 playable characters. Dive into even bigger new game modes with 24-player multiplayer battles, including "Garden and Graveyards" and the new "Herbal Assault", which features plants on the offensive. All of this takes place across brand new maps, including the low gravity Moon Base Z and the snowy Great White North.
The complete suspension of belief, from the bonkers characters (midget zombies to macho corn on the cob soldiers) and unorthodox maps, is a breath of fresh air in the all-too-serious multiplayer shooter genre. Funny, different and above all else great fun to play – this multiplayer game with a decent single player experience has blossomed into a thing of beauty.