Marvel's Spider-Man review - fandom fodder at its finest |

reviews, news & interviews
Marvel's Spider-Man review - fandom fodder at its finest
Marvel's Spider-Man review - fandom fodder at its finest
Swinging in the city with the arachnid avenger
Friday, 07 September 2018
Spider-Man is among the most popular videogame characters in the history of gaming. His swing and climb ability, plus a bit of meaty hand-to-hand combat, some nifty web shooter gadgetry, a slick repertoire of one liners and a cracking all-in-one body stocking encouraged publishers to serve up more Spider-Man games than pretty much any other character, bar the Bat bloke with the cool car.
Dozens of Spidey iterations have graced the shelves over the years: some good, some terrible. The last one, The Amazing Spider-Man 2, released back in 2014, demonstrated just how diluted the licence had become; a game awash with nothing but stale ideas and cheap production values.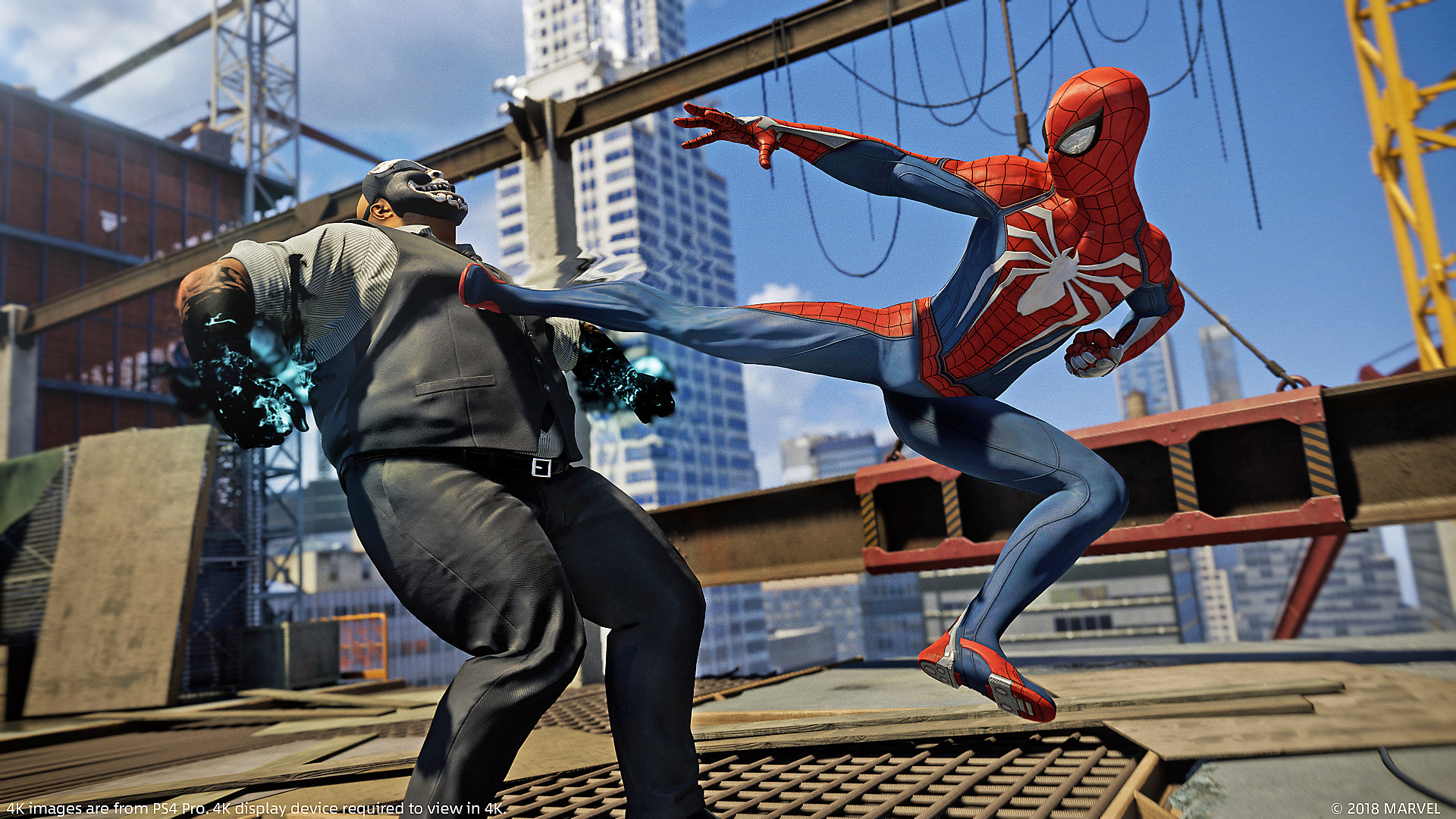 Fortunately, Marvel's Spider-Man is nothing like its ancestry. This PS4-exclusive is an absolute gem of a game, capturing the essence of the character and delivering a hugely enjoyable, technically satisfying and utterly gorgeous superhero adventure.
You'll jump into the sticky boots of Peter Parker as he swings through the city with the grace of a bird of prey. This is a story-driven open world game, where you'll loosely follow a plot focusing on Parker struggling with the complexities of leading a double life, while spending the last eight years honing his impressive set of skills as Spider-Man.
There's a wealth of side missions (some bordering on the bizarre, such as chasing a pigeon that swallowed a USB stick), but the bulk of the action revolves around stopping criminal gangs and occasionally their bosses. This is where the combat comes in; a feast of intelligent button bashing where combos, counters, improvisation and web gadgetry play equal parts. While the move list is daunting, the fluidity of the fighting, which takes its inspiration from the combat system found in the benchmark Batman: Arkham games, makes it a pleasure to play through.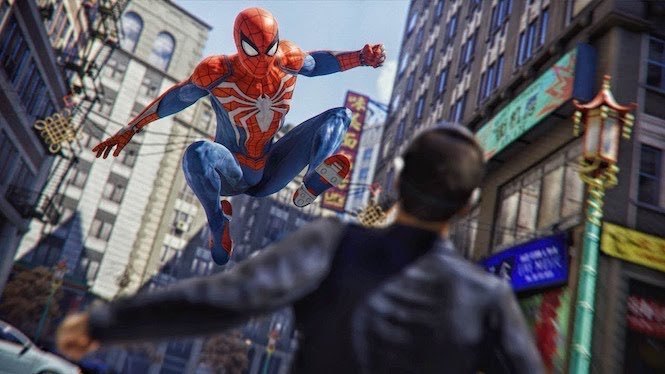 As you progress, you earn tokens that you can use to upgrade your powers and costume, following the traditional "level up" path to further enhance your character's skills. Standard stuff for this type of game, but it's the variety of outfits (with differing attributes such as energy regeneration) and the depth of unlocked skill sets that keep the desire to earn more tokens at the forefront of your mind.
There are very few dull moments in the 15-20 hour single-player story. The gameplay slows down when you play other civilian characters and have to partake in rudimentary stealth sections, such as sneaking around a museum. But these segments do well to act as the reminder that life without extraordinary powers is just so very limiting, and before long you're back to the superhero action.
Swinging through a bustling metropolis while the setting sun streaks across silhouetted buildings as a rousing orchestral score heralds your almost majestic flowing movements really is a joy to behold. Marvel's Spider-Man is testament to just how well superhero videogames can work. In film, the Marvel brand has become a benchmark for high quality super hero drama; it's refreshing to see the same values translate to the videogame world. Fans have been waiting decades to finally get an outstanding Spider-Man game. Web-heads, prepare to get stuck into this fan-fest feast.