Ratchet & Clank: Nexus |

reviews, news & interviews
Ratchet & Clank: Nexus
Ratchet & Clank: Nexus
The PS3 action-platforming series botches its landing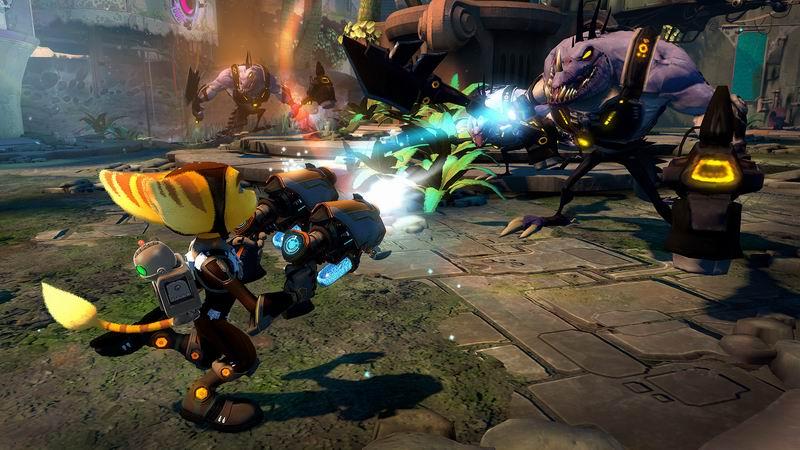 'Ratchet & Clank: Nexus': Not many bangs for the buck
The Ratchet & Clank series has, largely, been a brilliant reminder of how much fun videogames can be. It neither had lofty ambitions of narrative and thematic depth, nor the headache-inducing sturm und drang of the current crop of action games. Sadly, this last entry in the series goes out with both too much bang and too much backstory.
The main enemies, a pair of orphaned twins, apparently now need to have a mawkish backstory
Before, Ratchet, the last-remaining Lombax space cat and his backpack-come-robot-buddy Clank, toured the galaxy fighting largely comedic crime. The series' key points were platform-jumping worlds to explore, mixed with loads of ludicrous gadgets and weapons with which to fight off silly enemies. These weapons were of the cartoon Tom & Jerry variety rather than anything approaching real violence. You'd use a primary coloured bomb-lobber to blow up bloodless enemies, or (in Nexus) a Winteriser that freezes enemies as snowmen.
Those key platforming/crazy weaponry and gadgets boxes are ticked, played with over a rather short single-player story. But not content with just punting out a competent last PS3 game in the series, its developers have unfortunately tinkered with the formula. While there's still plenty of action and platforming fun underneath, it's sadly intruded on all too often.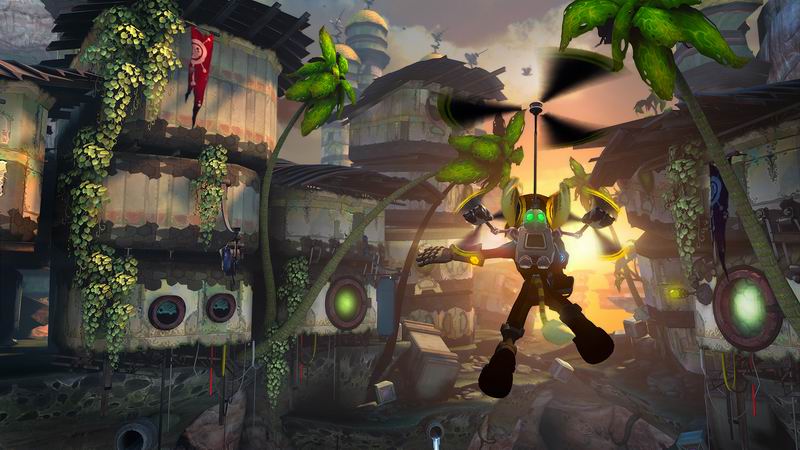 The main enemies, a pair of orphaned twins, apparently now need to have a mawkish backstory to explain why they've gone bad. This seems a problem for just about every videogame since the peerless Heavy Rain – the need to have character arcs and backstories. The problem is that the writing and characterisation in most videogames is rubbishly lead-footed. Adding this to a normally light-hearted series sits as well as Michael McIntyre suddenly trotting out a routine about the horrors of genocide.
On top of this, the developers have streamlined exploration with giant arrows on-screen and trails to let you know where to go at all times, meanwhile combat encounters are increasingly of the variety that see delays in checkpoints to artificially elongate the game by making you re-do tough bits over and over.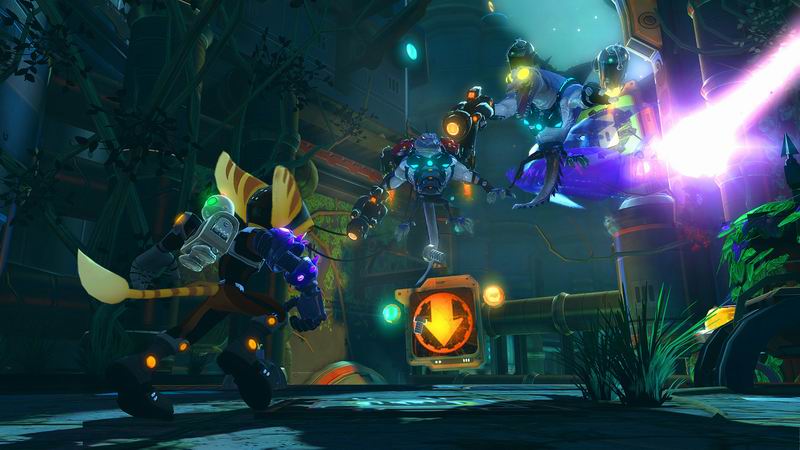 The result is the weakest game in the series – simultaneously easier than ever to navigate but also more boring than ever in action.
If you want a light, fun game that's action-packed, do check out other Ratchet & Clank titles A Crack In Time, Tools Of Destruction and the Ratchet & Clank Collection. This happily brief experience, however, is best left on the shelf.