Album: Earl Sweatshirt - Sick! |

reviews, news & interviews
Album: Earl Sweatshirt - Sick!
Album: Earl Sweatshirt - Sick!
Earl Sweatshirt's distinctive style is in full bloom on new album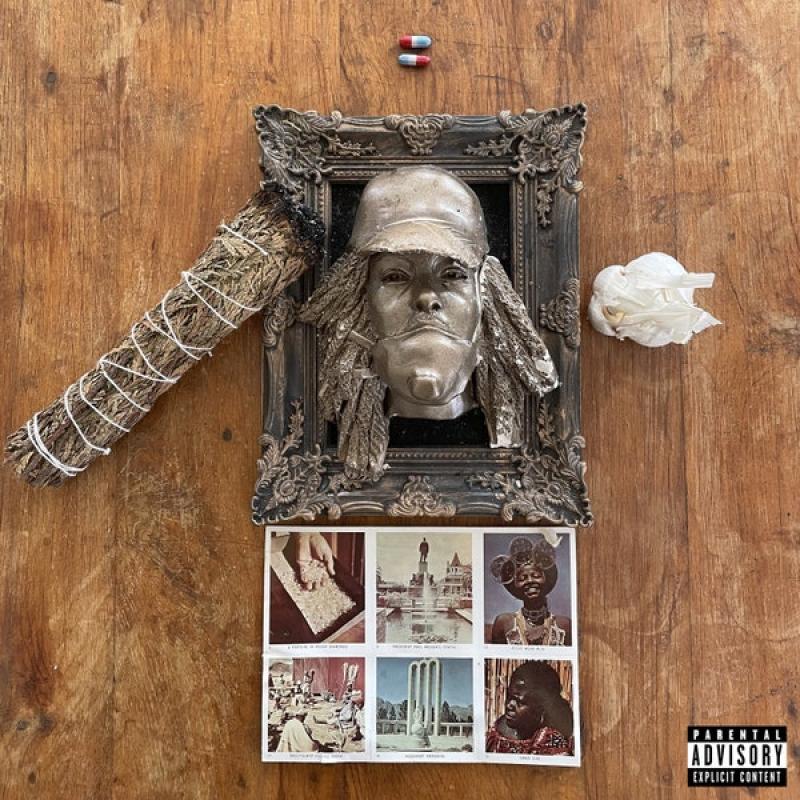 Around 2017, Thebe Neruda Kgositsile, known professionally as Earl Sweatshirt, said he wanted to push his music in a more experimental direction, to do "riskier shit" to be precise.
This need to venture out after being released contractually from Colombia Records resulted in the landmark 2018 album
Some Rap Songs
and the 2019 EP
Feet of Clay
some of the most daring and brilliant
rap
music in recent memory.
Sick! is the rapper's sixth project and feels like a return to the surface after a dive into his own psyche – thankfully he's come up clear-headed and better than ever. Sick! is a contemplative album which doesn't lose any of the magic he's captured in the past few years, in part thanks to the lush tapestry of production found on here.
Earl Sweatshirt has been one of the best rappers out since his infamous 2010 debut mixtape EARL, which shook the rap world and brought attention to the L.A collective Odd Future. The group was synonymous with hype at the time, but it was clear that Earl was in a league of his own.
In the past few years Earl has navigated depression and loss whilst refining the language to untangle these thoughts and experiences. The multi-syllabic acrobatics and graphic storytelling of his earlier work, has been replaced with a more fragmented, poetic sensibility, which is often punctuated with deadpan simplicity. It's a style which feels off the cuff but is measured with the precision of a poet.
This style fully comes into bloom here. For example, On "Tabula Rasa" he opens on a dense couplet reflecting on his own familial lineage of words (his father was poet Keorapetse Kgositsile), "we keep facts in the midnight wax, family tree sap/ light leak through the leaves on familiar tracks". Yet Earl's rapping is not just cryptic lines to be deciphered, "I don't want to make fortune cookies, I want to get to it" he recently said in an interview with Pitchfork. He can just as easily sum up the past few years in one line: "Can't go out sad, can't go outside no more `cause n------ sick" he raps. It's this constant back and forth between the opaque and transparent, between the ambiguous and lucid which makes Earl's every word feel essential.
Earl's rapping is as good as it's ever been, but it is perhaps the production on here which really makes Sick! feel like a page has been turned. His production has grown in tandem with his lyricism, leaning into the abstract. Strange and evocative, beats like "Eclipse" off Some Rap Songs or "74" off Feet of Clay sound like the components of a track have been rearranged beyond recognition. So, when lead single "2010" recently came out, it felt like a revelation hearing Earl rapping over a crisp drum. Whilst the more subdued, experimental instrumentals are still here as expected (the gorgeous "God Laughs"), songs like "Lobby (int)" and "Titanic" are very welcomed. Where Earl's music recently has existed in a nearly formless space, the sturdiness of these beats give a sense of structure to the whole project. Producers like Alchemist and Black Noise have no doubt helped in this restructuring.
Instead of spilling more words, I will rip a page out of Earl's book and put it simply: Sick! is a really good rap album by one of the best rappers working right now. You should go and listen to it. That's perhaps all there is to say.
I will rip a page out of Earl's book and put it simply: Sick! is a really good rap album by one of the best rappers working right now
rating
Share this article