Album: Linda Ayupuka - God Created Everything |

reviews, news & interviews
Album: Linda Ayupuka - God Created Everything
Album: Linda Ayupuka - God Created Everything
Praising the Lord in Northeastern Ghana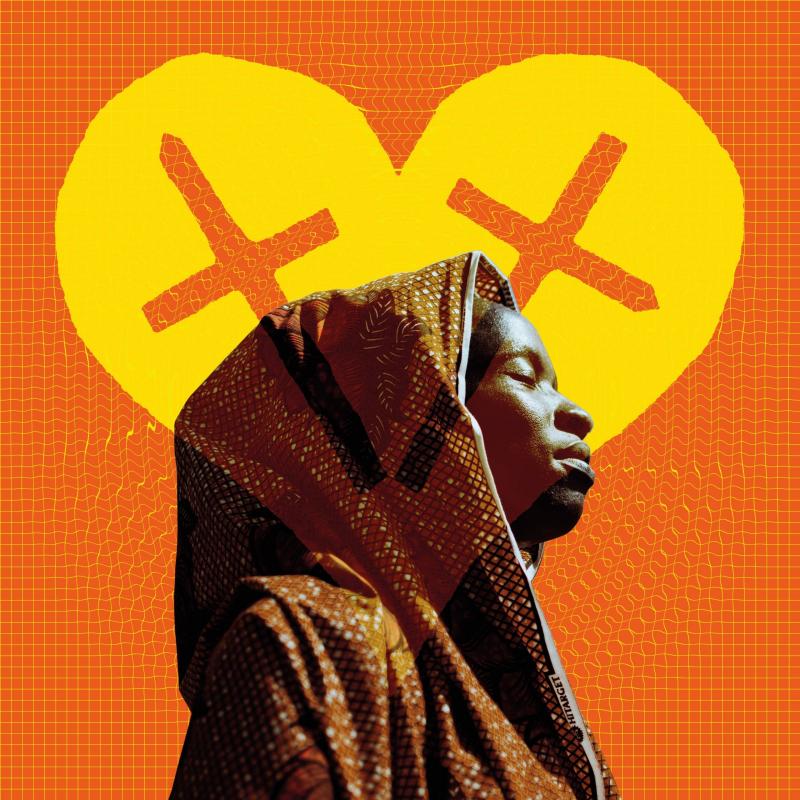 Linda Ayupuka, servant of God
Africa is an endlessly surprising source of new music: sounds that grab you instantly, and combine the wisdom and grace of the ancestors with the creative and playful use the latest technologies. Linda Ayupuka is the latest singer to look out for, as well as her prolific and inventive producer Francis Ayamga.
Ayupuka hails from Bongoe Soe, in North Eastern Ghana, close to the border of Burkina Faso. She is deeply involved with the local Presbyterian Church and leads two choirs that travel around the region raising the spirit of young and old. The sound of her very danceable music on this album is infectious: her voice and the backing vocals, often digitally treated in the manner of the latest music worldwide, have a nasal quality that gets under one's skin – and is indeed designed to reach deep into the listener's heart. Her edgy singing is closer to the sounds of the Wassoulou region of Southern Mali (Oumou Sangaré for instance) than to the women singers of southern Ghana and the more chilled vocals of High Life. Distortion is one of the fundamental tools in African music. As with the indeterminate space between tones in much Asian and Middle Eastern music, Africa (and musics of African origin) privilege 'dirty' sounds rather than the squeaky-clean. Transcendence is facilitated by these varied techniques that enhance the sacred.
Francis Ayamga's production - all Casio keyboards and affordable synths - is reminiscent of some Algerian Rai from the late 1980s. not least the synth-rich sounds from Rachid and Fethi's studio in Tlemcen. It is no wonder that Ayamga's Top Link studio has become the go-to place for recording music in this part of Ghana. With lyrics that speak in praise of the Almighty, and rhythms that make you want to get up and move, this is cutting-edge gospel. It's a celebration of the sacred, and the teachings it elicits, very much in the tradition of most African music in which he spirit and the body, religious fervour and dance have always been one.