Album: Young Thug - Punk |

reviews, news & interviews
Album: Young Thug - Punk
Album: Young Thug - Punk
Different eras of Young Thug come together nicely on long-awaited new album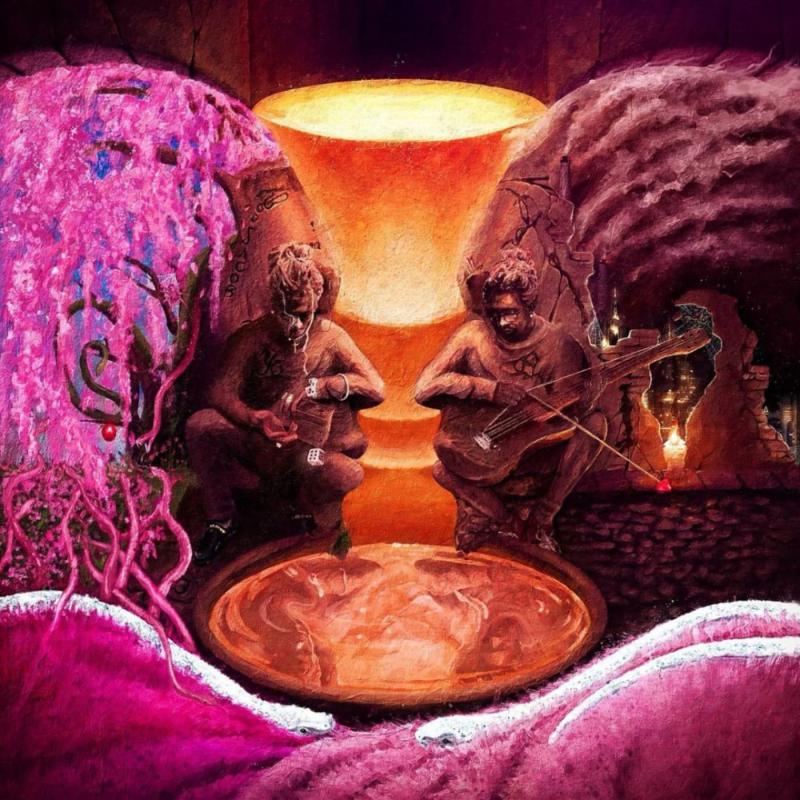 'Another great addition to this iconoclastic artist's catalogue'
From underground curiosity to cult icon, now label head and superstar, Atlanta's Young Thug has continued to reinvent himself, as well as rap at large, for the better part of a decade. After being announced over two years ago, his new album Punk is finally here.
It's an album which sounds like previous Young Thug eras in conversation with each other. There are weird and heavy beats which could be taken straight from 2019's So Much Fun, but mostly there are sombre plucked guitars, reminiscent of 2017's Beautiful Thugger Girls. It's enjoyable but, unlike Thug himself, kind of predictable.
This isn't the first Thug project to rely heavily on guitar. Beautiful Thugger Girls famously merged country twangs and finger-picked guitars with rap (paving the way for "Old Town Road", I might add). He continues to experiment here to mixed results. The guitar on songs like "Livin It Up" and "Stupid" have a pretty basic campfire quality to them. It's more effective in creating atmosphere on songs like "Recognize Real", which lacks drums, instead suspending Gunna and Thugger over a simple guitar and ghostly sample for three minutes.
The most interesting instrument here is Young Thug's voice, an instrument he has used unlike any artist. There are countless rappers who use a similar melodic flow, but none that can so effortlessly find hidden melodies in every beat. Songs like "Dropping Jewels" and "Fifth Day Dead" don't need guest verses – it's enough to just hear Thug do what he does best. Punk feel like watching a compilation of Simone Biles land a routine perfectly time and time again – after a while you forget that what you're seeing could not be done by anybody else.
Songs like "Bubbly" and "Scoliosis" really liven up the track listing, though – and at times that feels needed. Especially with songs like "Livin It Up" and "Love You More" that feature downright cheesy choruses courtesy of Post Malone and Nathan Ruess.
The album flows surprisingly well, though, and has enough charm to keep you coming back. This might not be the best Thugger album but it's another great addition to this iconoclastic artist's catalogue.
There are countless rappers who use a similar melodic flow, but none that can so effortlessly find hidden melodies in every beat
rating
Share this article