Albums of the Year 2019: Claire Martin - Believin' It |

reviews, news & interviews
Albums of the Year 2019: Claire Martin - Believin' It
Albums of the Year 2019: Claire Martin - Believin' It
Award-winning vocalist touches the heart and lifts the soul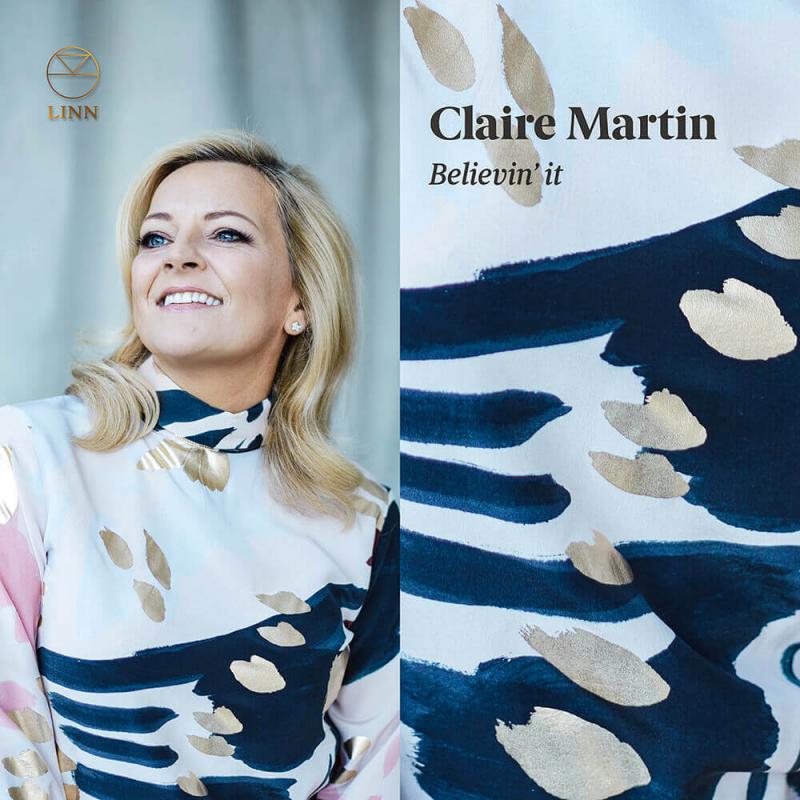 From Joni Mitchell to Pat Metheny: Claire Martin
A trio of standout US vocal jazz releases included one of the year's most hotly anticipated albums, Jazzmeia Horn's Love and Liberation, which showcased the Dallas-born vocalist's ever-deepening artistry and songwriter's ear for detail. Horn's eight originals encapsulated the sense of joyousness, playfulness and vitality that course through her music.
Veronica Swift's debut for Mack Avenue Records, Confessions, was nothing short of spectacular, displaying impeccable time, emotional depth, timbral beauty, first-rate arranging skills and a storytelling gift. With her characteristically confessional, sotto voce style, the US songwriter, vocalist and pianist Patricia Barber has ploughed one of the most distinctive artistic furrows in jazz, and Higher proved to be a persuasive addition to her singular discography.
Drawing from prog, electronica, afrobeat and more, UK jazz continued to chart new vistas of expression. The four-horn front line and high-powered rhythm section of London-based septet Nérija provided a collective blast of camaraderie and joie de vivre with their debut album, Blume. Adopted Londoner Michael Janisch's Worlds Collide presented compelling small group playing of the very highest order, while the fascinatingly vast textural palette of Driftglass, the debut album from alto saxist and composer Cashie Kinoshi's 10-piece SEED Ensemble, fused a myriad of influences – from Maria Schneider to electric Miles – into something utterly original.
Emilia Mårtensson's Loredana featured music of enormous delicacy, subtlety and imagination, not to mention a predilection for the melancholic, as heard in the heart-rending Swedish folk song, "Jag Unnar Dig Ändå Allt Gott". For its melodic beauty and emotional sincerity, Anöna Trio's One January Morning immediately installed itself in your heart. Featuring new lyrics penned by vocalist Imogen Ryall, the trio's arrangement of Carla Bley's "Lawns" was one of the most exquisite things I've heard this year. Recorded at his Berlin home on a beautifully rich Steinway Model B, pianist Gwilym Simcock carved out hugely satisfying harmonic journeys on his second solo album for the ACT label, Near and Now.
A recording that unfailingly touched the heart and lifted the soul, my Album of the Year is Claire Martin's Believin' It. In addition to stellar reimaginings of Joni Mitchell ("You Dream Flat Tires"), Ivan Lins ("Love Dance"), Curtis Lewis ("The Great City") and more, Martin's spectacular, rapid-fire delivery of the melodic line on Pat Metheny's "Timeline", for which she penned new lyrics, was a thing of wonder.
Two More Essential Albums of 2019
Jazzmeia Horn - Love and Liberation
Gwilym Simcock - Near and Now
Gig of the Year
Soweto Kinch, Jazz Cafe
Track of the Year
Seed Ensemble - "Afronaut"
Below: Listen to "Afronaut" by Seed Ensemble