Brian Eno - Another Green World, BBC Four
Brian Eno - Another Green World, BBC Four
Arena gets lost inside Brian's giant brain where art, music and maths collide
Saturday, 23 January 2010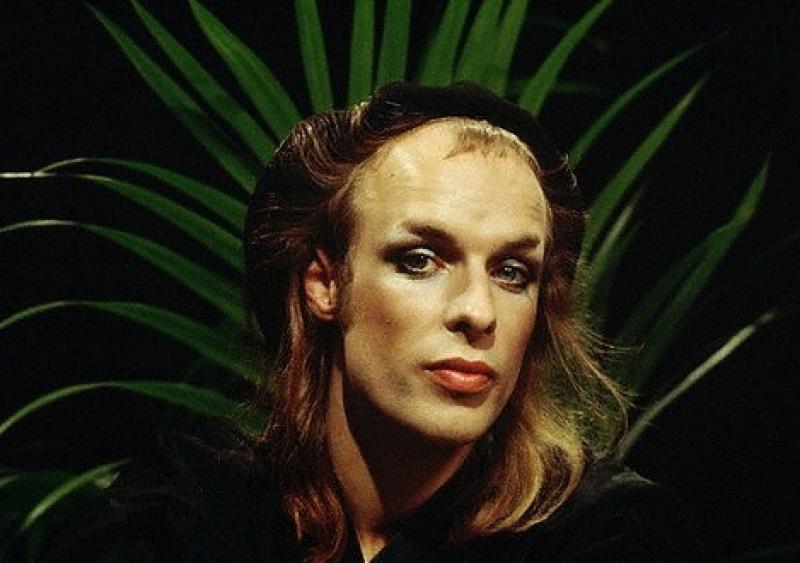 Brian Eno in Roxy Music 1974: 'is his career just an elaborate, brilliantly sustained bluff?'
I've never been quite sure whether Brian Eno is a musician, or somebody for whom music happens to be the end product of a chain of cognitive processes. Certainly it was music that powered him to prominence, either as the inventor of ambient music, a performer with Roxy Music, or as a collaborator with artists ranging from rock gods U2 and David Bowie to composers Harold Budd and Philip Glass.
But as this Arena film illustrated, these days Eno is as likely to be involved in art installations, software development, the study of mathematical systems or debates on the value of global governance as he is to be in a recording studio with (for example) Coldplay. Occasionally you catch yourself wondering if his career is just an elaborate, brilliantly sustained bluff.
Eno could never be accused of having lived an unexamined life, since he seems to have a rare capacity for seizing those little glimmers of insight which most of us allow to fly past – if we have them at all – and then analysing them, dissecting them and connecting them to all sorts of other insights. It's as if his brain is made of finer mesh than most people's. He attributes this, at least in part, to his Catholic education in Suffolk, which he reckons inculcated in him a lifetime habit of intellectual self-criticism. Being brought up singing hymns in latin doesn't seem to have hurt either, and probably accounts for the enthusiasm for gospel music which has gripped him over the past few years.
One of the recordings he singled out as having exerted a special influence on him was Donna Summer's "State of Independence", in which the singer's gospel-inflected voice contrasted arrestingly with producer Quincy Jones's "crudely mechanical" electronic arrangement. This tension between the degree of control which technology increasingly provides and the delirious abandon associated with the more rapturous extremes of music ("other people might call it 'being out of it'," Eno noted) seems to have been one of his principal inspirations.
On Desert Island Discs, Sue Lawley described Eno as "the intellectual guru of the rock world", but "rock" has really just been a travel destination he has chosen to visit from time to time. He described how his main preoccupation in his Roxy Music era was "to look sensational", which he achieved through a combination of lavish make-up and extraordinary combinations of ostrich plumes, glitter and leopard-prints. Today, he looks like somebody who might turn up at the offices of large insurance companies to deliver motivational talks.
What he isn't is sentimental. He did permit himself some fond reflections on his childhood, when he would lose himself for days at a time scouring the Suffolk coastline on his bike looking for fossils, but when confronted with Roxy-era photos of himself he exclaimed that "I hate remembering, I can't bear it." He seemed a little regretful when he talked about how music has lost most of the "ideological" meaning it held for his own generation, but his observations about how music is now used as a means of social interaction, via pop festivals or Facebook, were coolly objective.
And the inner Eno? He wasn't available for inspection, though we saw plenty of evidence that he is fond of cats. Otherwise, his intellectual inquisitiveness seems to be housed in an opaque and scratch-proof exterior. Eno is a smooth and persuasive conversationalist, but it's as if he has learned how to manufacture the appearance of charm detached from any accompanying emotional warmth. This film was a co-production between the BBC and Eno's Opal company, so he has learned a thing or two about maintaining control too.