CD: The Darkness - Last of Our Kind |

reviews, news & interviews
CD: The Darkness - Last of Our Kind
CD: The Darkness - Last of Our Kind
The Hawkins brothers get heavy, lose their charm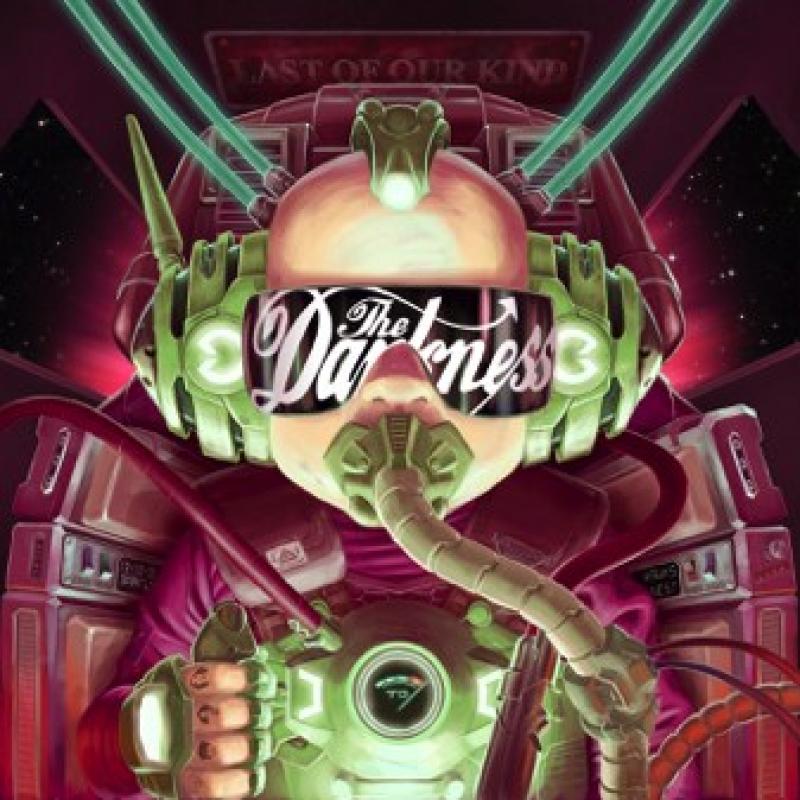 The Darkness: ain't no double entendre
The Darkness, despite their current sober lifestyle, claim to be back with music that makes "women weak at the knees and men shit their pants". If only. The lorry loads of booze and cocaine may be a thing of the past, but also, it seems, is their muse. Somewhere along the way, the boys have forgotten what people love about them.
And for all the industrial riffs and squealing vocals,
Last of Our Kind
doesn't actually offer much in the way of fun
.
Ironically, trying to sound less like a parody, has, if anything, made the band even more cartoonish. Before the heavy-grinding "Mudslide", for instance, a Mr T-soundalike announces "This ain't no double entendre". That may be true but it's not half as enjoyable as their usual, smutty, innuendo-laden fare.
The most risqué song here is "Hammer and Tongs"; and, fittingly it's also probably the best. Many of the others just sound a bit like Saxon. Still "Sarah O Sarah" is light and bouncy, with plenty of guitar harmonies. It reminds you how effortlessly the Hawkins brothers used to be able to toss off a catchy tune; and what excellent guitar players they are. So how did they come to be involved in making such a turgid album?
Maybe no-one can tell them what does and doesn't work any more? A recent press release explaining the departure of drummer Emily Dolan Davies hints that working with the band can be a tricky business. The text explaining their "fond farewells" appeared under a photo of Justin Hawkins stripped to the waist sporting an Edwardian moustache whilst carrying a tawny owl. Once upon a time that would have seemed amusingly eccentric. Now it just seems a little maniacal.
Overleaf: watch the video for the latest single, "Barbarian"
Ironically, trying to sound less like a parody has, if anything, made the band even more cartoonish
rating
Share this article