CD: John Grant – Love Is Magic |

reviews, news & interviews
CD: John Grant – Love Is Magic
CD: John Grant – Love Is Magic
The singer-songwriter is on fine form on an immensely rewarding fourth album
Saturday, 06 October 2018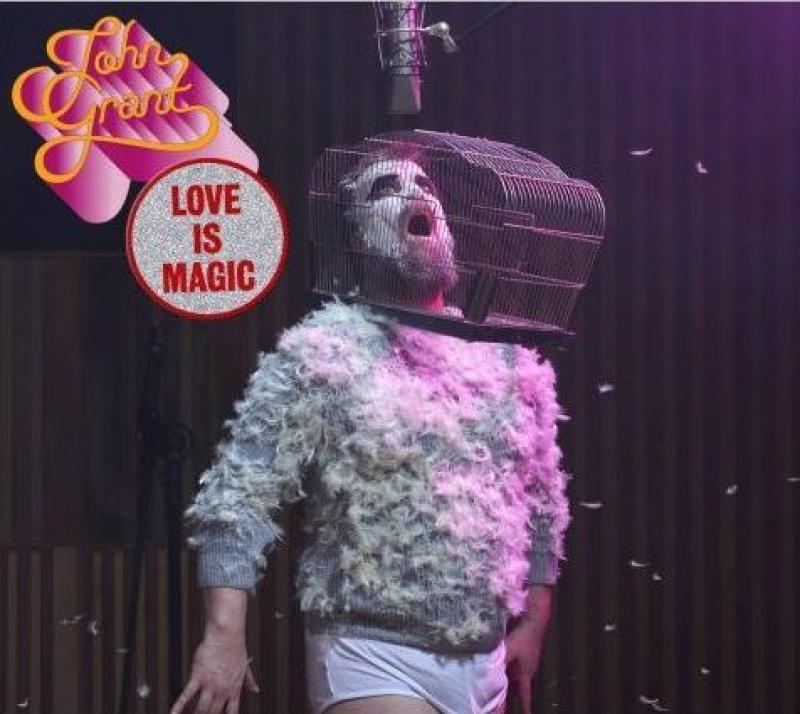 There are people who do and say awful things in the name of honesty. It can be used as a cover for rigorous appeasement of our own worst impulses, or as a thin veil to disguise needless personal attacks on those around us. With singer-sonwriter John Grant, however, it's impossible to see it as anything other than a colossal strength.
Throughout his career (Love Is Magic is his fourth album) Grant has marked himself out as one of the foremost lyricists of his generation. His literate approach, peppered with laugh-out-loud humour and a predilection for the dark underbelly of human emotion – and its myriad contradictions.
So, yes, love is magic – but with considerable caveats. On one hand we have the gorgeous, elegantly evocative ode "Is He Strange" with a simple, piano-led form that mirrors the beautiful fragility of the lyrical sentiment: "He was just standing there/He was on an island/In the North Atlantic Ocean/Just minding his own/He was just doing his thing/And in that moment/Everything changed." The other hand, however, is raised as if to slap a face in "Diet Gum", an electronically thrumming track in which Grant acts out one side of a lover's tiff.
Musically, this is the most coherently electronic offering that Grant has yet given us, and quite possibly the funnest and funniest. "He's Got His Mother's Hips" is a case in point, "I think Colonel Mustard did it in the billiard room/They say his salsa workshops/Are a harbinger of doom" may well be the best opening to pretty much anything I'll hear all year.
Never afraid of a good, old-fashioned swear to grab the listener's attention and convey huge emotion in just a few words, Grant's crowning achievement comes in the song "Smug Cunt", which addresses the classless, grandiose ambition of arseholes. "And now you're just a smug cunt/Who doesn't even do his own stunts." How's that for economy of words?
Only opener "Metamorphosis" sits oddly, but even then, its jarring sense of dislocation could also be taken as the perfect way to introduce a collection of songs so accurately depicting the schizophrenic nature of love – passion's two sides. Love Is Magic is an album full of questions like this and it takes more than a cursory listen to grasp the answers. Thankfully, it's research that is hugely rewarding.
Overleaf for the video to "His Mother's Hips"
Grant's literate approach is peppered with laugh-out-loud humour and a predilection for the dark underbelly of human emotion
rating
Share this article