Kyungso Park, Near East Quartet, Purcell Room review - hot Korean contemporary |

reviews, news & interviews
Kyungso Park, Near East Quartet, Purcell Room review - hot Korean contemporary
Kyungso Park, Near East Quartet, Purcell Room review - hot Korean contemporary
Culture clash as K-Music meets the EFG London Jazz Festival with spectacular results
Wednesday, 21 November 2018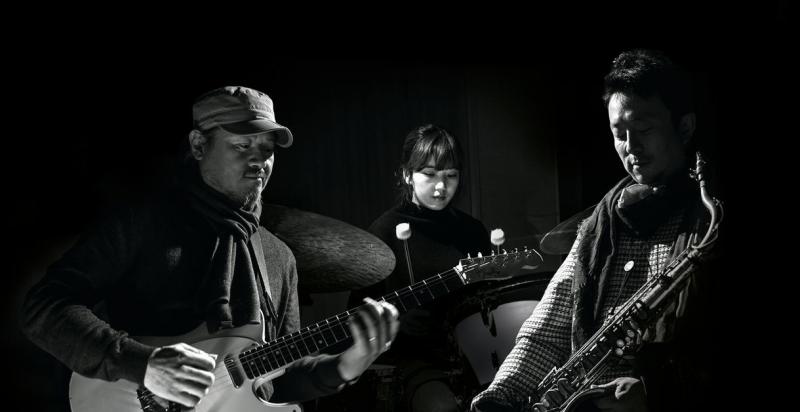 Members of Korean jazz group Near East Quartet
The penultimate concert in the eclectic and impressive K-Music Festival of contemporary Korean music on Monday at the Purcell Room featured some of the most exquisite and affecting performances of the season, with the traditional Gayageum stringed instrument paired with an effects-laden, ambient-cum-exploratory jazz quartet featuring one of the most distinctive and arresting drummers anywhere
, making remarkable music from her kit (shimmering cymbal solos, anyone?). K-Music tends towards surprising as well as enthralling its audiences, and that was certainly the case here.
In 2016, solo Gayageum player Kjungso Park (pictured Below) filled the Royal Albert Hall with the sharp, supple sound of her beautiful 25-string traditional Korean instrument, a cross between an oud and a harp, accompanied by the mellifluous saxophone of Andy Sheppard. Two years later, she returns to London, opening for and guesting with Near East Quartet, with their thrilling effects-laden mix of founder Sungjae Son's tenor saxophone and bass clarinet, electric guitarist Suwuk Chung's ambient, sometimes gritty textures, the frankly astonishing drum techniques of Soojin Suh, and the pansori vocals and Korean shaman's drum of Yulhee Kim.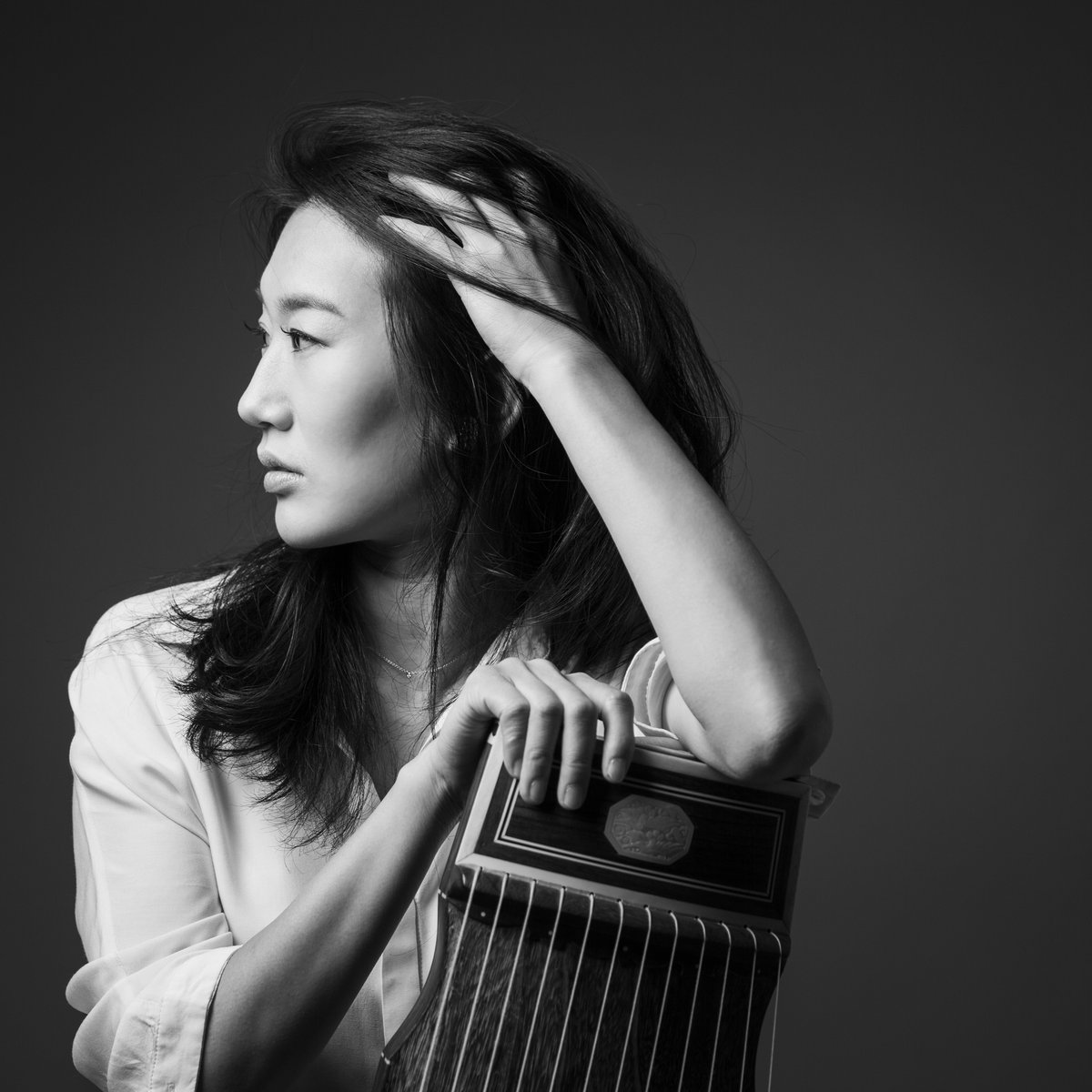 It was a concert of two festivals – Park from the K-Music side, and the NEQ from the EFG London Jazz Festival. Park's 30-minute solo set was extraordinary. The first piece, mellifluous and flowing – reminiscent of the harp and kora of Catrin Finch and Seckou Keita – gave way to a much starker, stop-start exploration of sound, space, interaction and silence. With a theatrical raising of her hand to her face, the stage lights dramatically fell to darkness, the artist and audience both on tenterhooks as lone note followed long pauses – the musical equivalent of a Beckett play. She then moved from the modern 25-string Gayageum to a smaller, 12-string traditional model with pure silk strings, and a raspier, more rural, antique ring to it. Her short set was greeted with whoops of applause – for some, this was no opening act, but the main event.
NEQ's rich hour-long set explored all sorts of uncertain, experimental territory with panache, fuelled by Suh's extraordinary flurries of activity behind her kit – eschewing timing and regular beat for a conversation with and over the fluid textures created by the sax and guitar. With much of the set drawn from their excellent debut album on ECM, there were times when the music came close to the thrilling, sometimes brutal soundscapes of early Seventies Miles Davis; at others, with Kim's vocals flowing like chilled honey across the exploratory jazz drawn from traditional Korean sources, it was absorbing and calming, and the closing encore with Park – their first collaboration, built on an hour's freeform rehearsal earlier that day, was a worthwhile closing highlight, letting K-Music bow out in style, and the EFG London Jazz Festival deliver in spades.
NEQ's rich hour-long set explored all sorts of uncertain, experimental territory with panache
rating
Share this article