Music Reissues Weekly: The Best of 2022 |

reviews, news & interviews
Music Reissues Weekly: The Best of 2022
Music Reissues Weekly: The Best of 2022
It was about more than The Beatles
Egypt's Maha: her reappearance on vinyl was welcome
The Beatles loomed over everything else. It wasn't inevitable, but the arrival of the revealing Revolver box set and Peter Jackson's compelling Get Back film confirmed that there is more to say about what's known, and also that there are new things to say about popular music's most inspirational phenomenon of the 20th century.
Just as it was when The Beatles were operational, the Revolver box and Get Back gave other things out there standards to aspire to. This pair of archive releases became a wholly unexpected yardstick for 2022. Obviously though, brows at labels aren't furrowing about whether what's issued would measure up to The Beatles. Even so, saying something new offers a leg-up.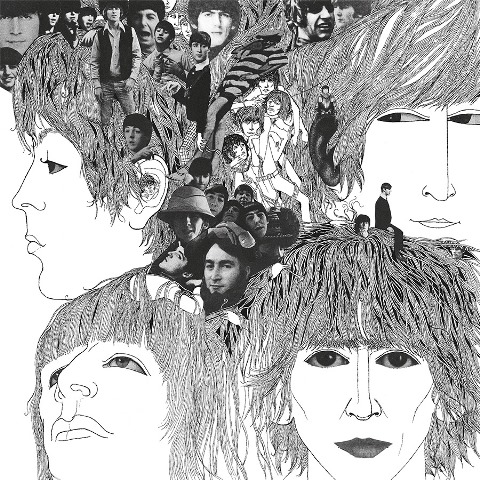 What similarly stands out are diligent archive releases which draw attention to something exceptional which, for manifold reasons, was previously overlooked or barely noticed in the first place. With the Revolver set, an unexpected subtext ran throughout – that as the album was recorded, John Lennon was a semi-detached Beatle. Even so, the extraordinary work-in-progress recordings were revelatory, especially the normal-speed "Rain" and the tonally pessimistic first run through of "Yellow Submarine". The Get Back was all about work in progress and, despite its length and associated potential to be a mind-numbing watch, it enthralled.
Trevor Beales was undoubtedly overlooked. Fireside Stories, a collection of previously unheard recordings by Hebden Bridge singer-songwriter, demonstrated that he should not have fallen through the Seventies music business's cracks. It's impossible to know what would have happened had he released something, but it's certain he would have been celebrated before 2022.
Other collections of previously unheard material had an impact and were also significant – including collections of tracks recorded by known names which were not meant to be heard. Lou Reed's Words & Music, May 1965 was the first-ever issue of a tape which had lain on a shelf in its original mailer after Reed posted it to himself in 1965. Reed made the recordings to assign copyright to his compositions. Here he was with John Cale, playing acoustic versions of his songs – some of which went on to be staples of the Velvet Underground's catalogue in very different forms.
Two records dedicated to British producer Joe Meek's unreleased tapes might not have been as high profile as Words & Music, May 1965 but of The Heinz Sessions Vol. 1 and The Telstar Story, the latter was a mind-blower – a step-by-step audio diary of how The Tornados' "Telstar" was created. A miniature, aural-only foil to the Get Back film. A release seemingly unacknowledged elsewhere was the blistering Live At The Rainbow 1977, a previously unissued live recording of the John Foxx-era Ultravox! taped a week before the band's first album was issued. What was about to hit shops was already cast aside in favour of new material which left it standing. By catching a band moving so fast, this was extraordinary. Pity about the lacklustre packaging though.
Egypt's Maha did release something – Orkos, a cassette-only album in 1979. Even so, it drew little notice back then and its reappearance on vinyl was welcome, especially as it was so fantastic. Sammi Smith fell through no cracks and had attracted attention as her version of 'Help me Make it Through the Night' was a US hit. Nonetheless, much of her catalogue was unfamiliar and the diligent collection Looks Like Stormy Weather was a perception-shifting delight. As February's review noted, she "was a major voice, a major interpreter and has to be seen as much more than an oldies radio standby".
Of releases which made previously hard-to-find material easily available, the trio of Broadcast albums Maida Vale Sessions, Microtronics and Mother Is The Milky Way reiterated their peerless otherness. The splendid Saturday's Sons: The Complete Recordings 1964-1966 was the collection California garage punks The Sons of Adam had deserved since their records were first rediscovered in the late Seventies.
The shared through line with stand-out releases like these is the element of surprise. It's a first encounter or the familiar is looked at from a fresh perspective. That either – or both – is possible in 2022 is a delight. Hopefully, 2023 will bring more such pleasures.
Next week: Guerrilla Girlsǃ She-Punks & Beyond 1975-2016

Stand-out archive releases have the element of surprise
Explore topics
Share this article