Music Reissues Weekly: Judex - Cult of Judex |

reviews, news & interviews
Music Reissues Weekly: Judex - Cult of Judex
Music Reissues Weekly: Judex - Cult of Judex
Overview of Philadelphia garage punks reveals unexpected David Bowie tie-in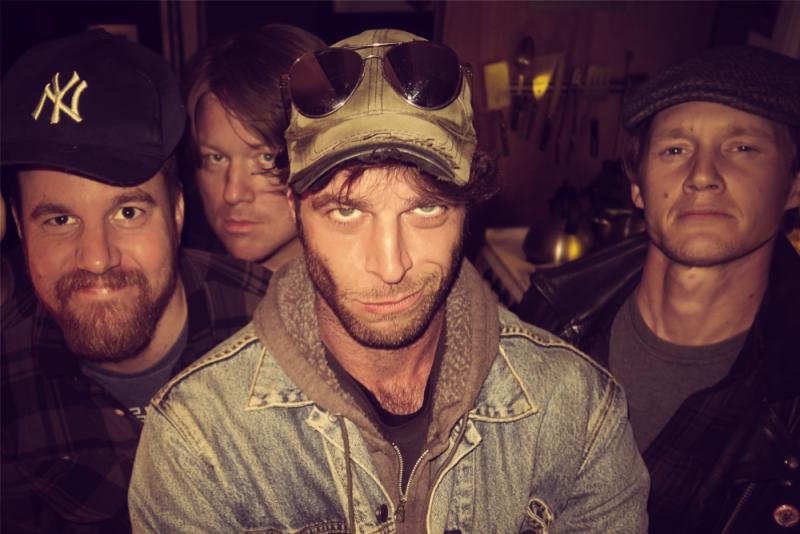 Judex: gruff, hefty, pop-slanted punk
A compilation album titled Pennsylvania Unknowns was issued in 1982. Its 17 tracks chronicled the US state's Sixties garage rock and psychedelic scenes. Amongst the bands included were Pat Farrell & The Believers, The Flowerz, The Loose Enz and The Shandells. About the best known were Allentown's The Kings Ransom, whose moody 1968 single "Shadows of Dawn" was a collector's staple.
Pennsylvania, though, is better known musically due to what came a little later from its capital city Philadelphia: the soul music of the Philly Sound. Before, in the Sixties, few bands from the state broke through to the national charts. Todd Rundgren's Nazz and The Vogues were as big as it got. Pittsburgh's The Fantastic Dee-Jays remained a local flavour. The title Pennsylvania Unknowns summed up the bulk of what was going on. Moving forward a bit, the Pittsburgh garage/psych label Get Hip Records opened for business in the mid-Eighties. Initially, it was about releasing records by the label's founder's band The Cynics.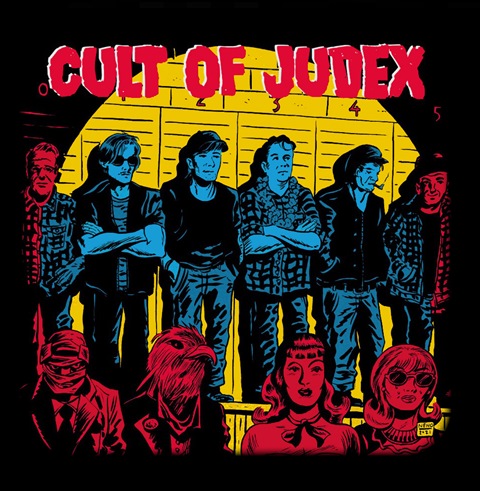 All this means there's some local context for Philadelphia's Judex. But not much. As far as the outside world is concerned, Judex first surfaced in 2017 with a self-issued CDr album available via the internet. Since then, there was one seven-inch in 2018, a smattering of internet-only tracks and EPs, and some line-up changes. The vinyl-only LP Cult Of Judex brings it all together over 12 tracks, offering a coherent take on the band.
In keeping with the French series of films they take their name from, Judex's graphics evoke pulp fiction. The song titles further the idea that they're about irreverence and underbellies: "Hey Lady Gravedigger," "War on Fake Psychics," "Witch Coven Boogie." They've got their pop-cultural positioning sorted out.
Musically, what's collected on Cult Of Judex is mostly a gruff, hefty, pop-slanted punk – on a line between The Misfits and Australia's Beasts Of Bourbon. Hints of Arthur Kane's post-New York Dolls band The Corpse Grinders too. As it is with the band name, a wider net than the home state is cast when scouting for the music's raw ingredients. Nowhere is this exemplified more than the references to Johnny Kidd & The Pirates's "Please Don't Touch" in "Kill White Lights" and the cover version of UK legend Jesse Hector's "Running Wild." When tempos slow down – "Hey Lady Gravedigger" and "Jaguar Baby" – a soul influence edges towards "Please Please Please" James Brown.
This could be of cult interest only; for garage rock heads, for Cave Stomp aficionados. But it's all mixed by veteran New York studio whizz Mark Plati, who regularly remixed and played with David Bowie in the Nineties, and has also worked with Robbie Williams and perennial French stars Alain Bashung, Françoise Hardy, Axelle Red and Catherine Ringer. Plati engineered/co-produced Bowie's shelved but latterly issued 2000 LP Toy. This high-profile tie-in doesn't suggest Judex have cult interest alone in mind.
Based on these dozen tracks, it feels that bracketing Judex as "Pennsylvania unknowns" is inappropriate. Right now, they occupy the margins. But in the future? Cult Of Judex adeptly articulates what this intriguing band is about and could be an important stepping stone towards wider recognition.
Next week: Happy In Hollywood - The Productions Of Gary Usher. Important first-ever collection dedicated to the California producer, songwriter and some-time singer