Reissue CDs Weekly: Rodion G A , Dudley Moore, Four Tet, Cheap Trick |

reviews, news & interviews
Reissue CDs Weekly: Rodion G.A., Dudley Moore, Four Tet, Cheap Trick
Reissue CDs Weekly: Rodion G.A., Dudley Moore, Four Tet, Cheap Trick
The dark sounds of Ceaușescu's Romania, jazz from Peter Cook's comic foil, 10th-anniversary electronica and America's tough popsters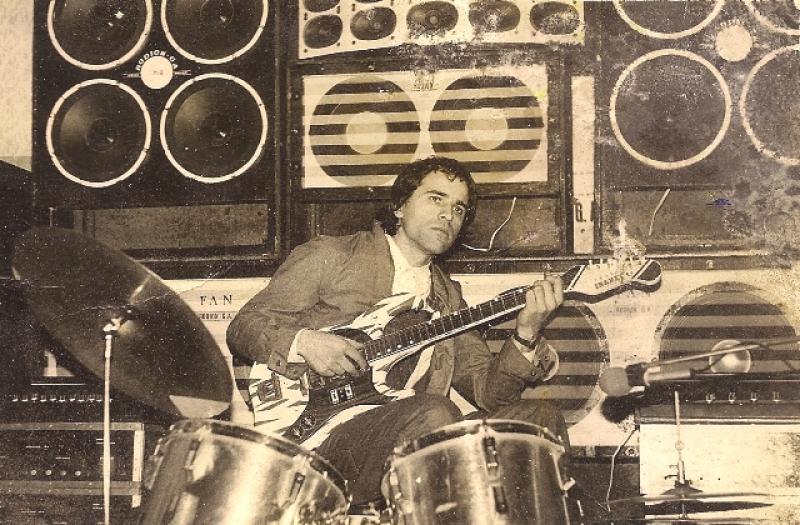 Surrounded by homemade equipment, Rodion Roşca keeps one eye out for the Securitate
Rodion G.A.: The Lost Tapes
Initially, under Nicolae Ceaușescu, Romania's borders were open: Blood Sweat & Tears, Duke Ellington and Louis Armstrong played there. But the regime tightened its grip after the dictator's 1971 visit to North Korea and China. Ceaușescu fostered a personality cult, the world outside was largely shut out and Romania's citizens had few chances to flourish artistically. Absolute censorship was imposed and the Securitate were the eyes and ears of the regime. Yet somehow, music was made, some of it released on the state-run Electrecord label. Rodion Roşca only had two tracks issued on an Electrecord compilation in 1981, but judging by this extraordinary collection of his band Rodion G.A, it's a wonder that even that happened.
In the Transylvanian city of Cluj, the half-Romanian, half-Hungarian Roşca was, relatively speaking, hidden. Living close to the border with Hungary, he was able to collect records by Jimi Hendrix, The Who, Led Zeppelin, Jethro Tull and Kraftwerk. When it came to his own music, it's the latter who were most important. He began mastering technology, fabricating equipment and making tapes in 1969 – double-tracking himself - and formed the band Rodion G.A. in 1975 with Gicu Fărcaş (the "G") and Adrian Căpraru (the "A").
The DIY approach was enforced. Beyond the two tracks issued in 1981, nothing was released. The Lost Tapes compiles 10 previously unheard and darkly compelling tracks from this peculiar trio, recorded between 1978 and 1983. Driven by Roşca's treated guitar, a drum machine, a cheap Soviet organ and effects pedals, Rodion G.A. made a primitive noise on a line between San Francisco's proto-industrial weirdos Chrome and the motorik of Neu! and early Kraftwerk. Rodion G.A. would have been seminal if anyone had heard – or even heard of – them. There's more than these resemblances though. The music is fractured and takes sudden, disconcerting dives into the atonal. Their sense of melody was peculiarly local. To Western ears unfamiliar with Romania's music they sound exotic, somewhat Turkish. Transcending genres and geography, this archive find is an important, eye-opening salute to a unique talent.
The Dudley Moore Trio: From Beyond The Fringe
Don't be misled by the cover image and title. The pictures of Moore the pianist look to be from the late Sixties, but the album was issued in 1970. Yet that release was itself a reissue of 1962's Plays the Theme From Beyond the Fringe & All That Jazz. Things get even more confusing after examining the poorly annotated track listing and then working out what's compiled – is this really a job for any potential purchaser? All eight tracks from that 1962 release are heard, but the CD also includes the trio's debut single from 1961: sounding as though it's mastered from vinyl, "Strictly for the Birds" is a hoot: Moore vocally impersonates a trumpet. Heard too are the tracks featuring Moore from the 1961 Parlophone live-revue album Beyond The Fringe, which are nothing to do with the trio. A better title would be Early Dudley Moore: 1961-1962. Setting the distracting satire material aside, the Dudley Moore Trio album – Moore, bassist Pete McGurk and drummer Chris Karan – is terrific: coolly precise small-combo jazz with light West Coast touches. Ignore the distractions and home in on the main attraction. Despite this release's shortcomings, there's nothing wrong with the music.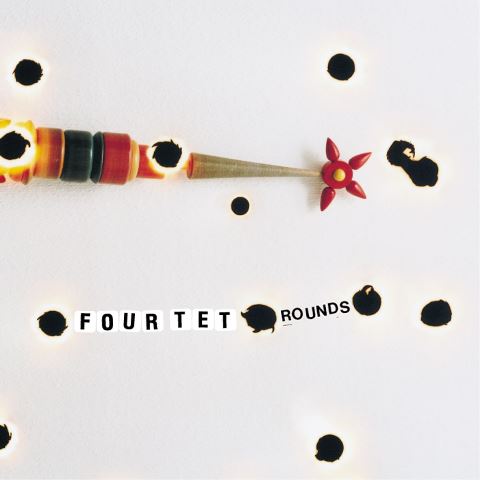 Four Tet: Rounds - Reissue With Bonus Live Material

Is 10 years since the release of an album a sufficient interval to justify an anniversary reissue? Whether it is or isn't, here comes the reappearance of Four Tet's 2003 album Rounds. Undeniably a landmark, it sounds fresh. If issued right now, it would probably still have an impact. On Rounds, Kieran Hebden's third album proper as Four Tet, he sounded more confident. With a diamond-hard focus, he explicitly brought jazz into his folk-dosed electronica for the first time. Frequently beautiful, this remains a deeply atmospheric album only now revealing its influence on Radiohead. Rounds is accompanied by a second disc, the previously limited, mail-order Live in Copenhagen 30th March 2004, which is hardly an exciting extra. Contemporary EP-only tracks ("I've Got Viking in Me" and "All the Chimers") are not appended. Nor are any remixes issued at the time or the material from Four Tet's DVD EP. Given Hebden's articulacy, it's a shame there are no liner notes. Maybe in another 10 years.
Cheap Trick: The Complete Epic Albums Collection
Marrying a British-influenced outlook to American hard-rock dynamics set Chicago's Cheap Trick apart in the late 1970s. Their closest home-grown cousins were Todd Rundgren's Sixties band The Nazz, another outfit with a weakness for Birmingham's The Move. Cheap Trick weren't punk or new wave, but their lack of musical flab was compatible with what was in the air back then. They also had a cute look, offsetting long-hair pretty boys Robin Zander and Tom Peterson against nerdy Rick Nielsen and Bun E Carlos. Hard pop songs like "I Want You to Want me", "Surrender" and "Dream Police" will live forever, while Zander's voice could effortlessly evoke Paul McCartney. The early albums on this slab-like 14-disc set are frequently terrific and buzz with joy. Their 1977 debut kicks things off, but after 1980's George Martin-produced All Shook Up, they sound less enthusiastic. Busted, from 1990, is the final album collected. Up to and including All Shook Up each album has bonus cuts, but there are no liner notes. With the keen price working out at less £4 an album, it's impossible not to wonder what value Sony places on this splendid band.
Watch an interview with Rodion G.A.'s Rodion Roşca
Rodion G. A. would have been seminal if anyone had heard – or even heard of – them
Share this article