theartsdesk on Vinyl 49 - Part 1: Keith Richards, Asian Dub Foundation, Popul Vuh, Nirvana, Cage the Elephant and more |

reviews, news & interviews
theartsdesk on Vinyl 49 - Part 1: Keith Richards, Asian Dub Foundation, Popul Vuh, Nirvana, Cage the Elephant and more
theartsdesk on Vinyl 49 - Part 1: Keith Richards, Asian Dub Foundation, Popul Vuh, Nirvana, Cage the Elephant and more
The largest, most wide-ranging monthly record reviews on the planet
Put the needle, put the needle, put the needle on the record
Due to exciting matters beyond theartsdesk on Vinyl's control there's been a slight delay to this month's edition but, never fear, to ensure we cover all that's juicy, we're doing a special two-volume version, with Part 2 coming next week. Watch this space.
As ever, all life on plastic is here, from new to re-issued, from
pop
to
techno
to Northern soul and far, far beyond. Dive in.
VINYL OF THE MONTH
Black Flower Future Flora (SDBAN/N.E.W.S.)
Here at theartsdesk on Vinyl we're fans of knitwear-loving Belgian five-piece Black Flower. Why wouldn't you be? Their output so far, three albums and a couple of EPs, has been impeccable, particularly the more recent fare. Their fourth album only adds to their kudos. They were originally very directly influenced by Ethiopian jazz but, as the years pass, their sound becomes increasingly its own thing. Certainly it's interlaced with Arabic-keyed virtuosic sax and trumpet but there's very much more, a dubby roll that would drag most festival crowds off on the mission, and also a certain space rock sensibility, especially on the title track, while "Early Days of Space Travel Pt 2" has its own loose alt-funk attitude. They are currently touring Europe. I wish they'd hurry up and get their arses over here to the UK!
Minimal Violence InDreams (Technicolor) + Lost Souls of Saturn Holes in the Holoverse (R&S)
For the last decade there's been a rubbish tendency to talk about techno when actually the music in question is wussy dry housey stuff, a bit techno, maybe, but lacking real bottle. I've had enough of these DJs playing steady-speed smoothness to Insta-reportage gawkers. Let's have some proper techno. Vancouver duo Minimal Violence sound promising from the off with their name, their industrial black cover art and the fact they're on Ninja Tune sub-label Technicolor. Their debut album also comes with stickers and a poster that says things like "Question virtual temporality; the assumed hierarchy of waking life over your disembodied state is a construct of a society". Ashlee Luk and Lisa P hammer home with a set on white vinyl that has stern kick drum pounding all over it, enhanced by everything from "Dominator" hoover to big room ominous effects to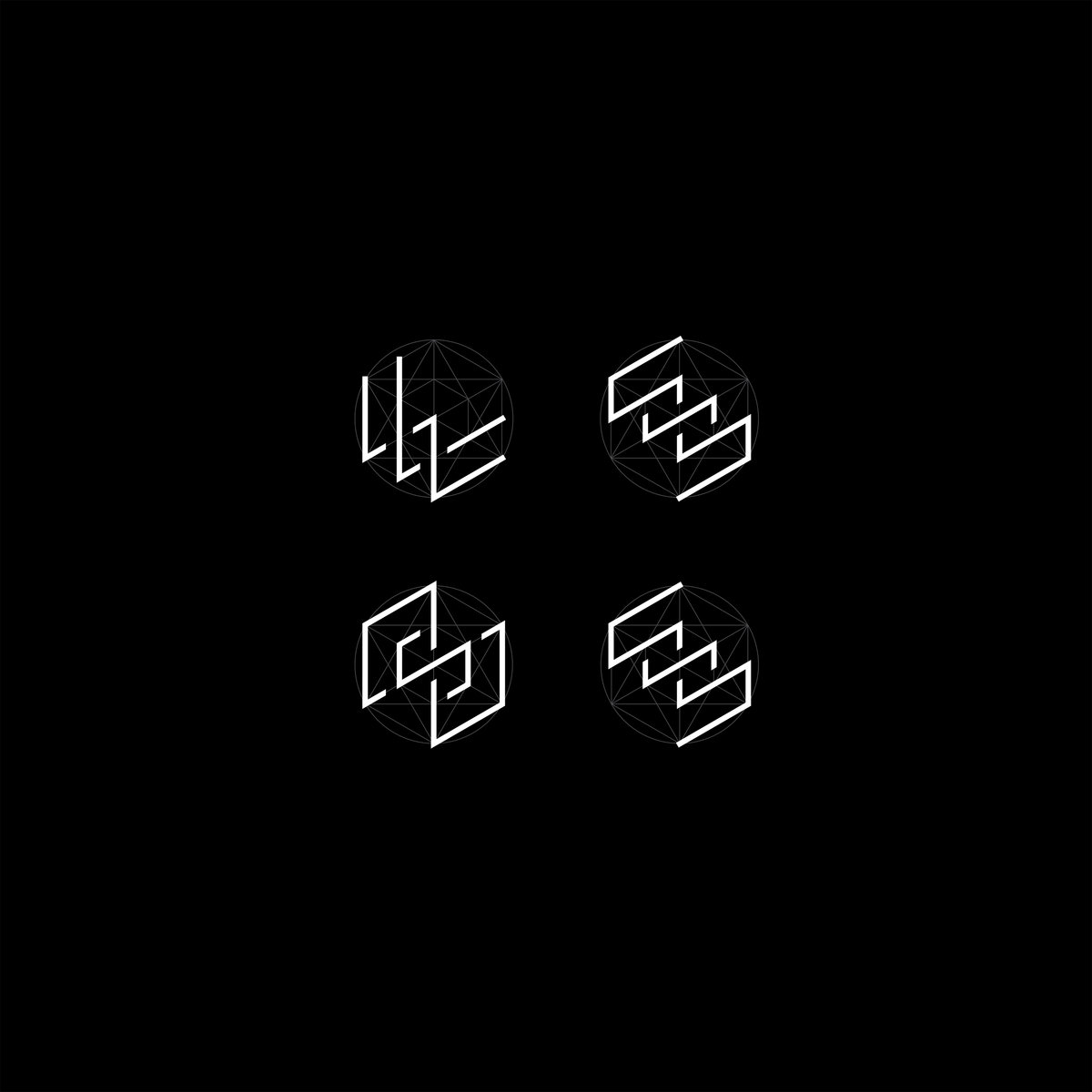 acid attack. They tweak styles entertainingly but never let up. Lost Souls of the Saturn are less in-yer-face but still have techno genes. Consisting of US DJ-producers Seth Troxler and Phil Moffa, their 12" is on Belgian rave mecca R&S, a good sign, and, even better, this three tracker is filler-free. It's more on the hypno side of things than a battering but "Holes in the Holoverse" has an addictive rhythmic roll, while "World of the Wars" is a sparser more Detroit thing. On the flip Wolfgang Tillmans accentuates the latter's qualities and takes it off on a journey down the drug-hole where techno should always head. Fuck "It's-all-about-the-music"! It's all about getting off your head and going nuts at 3.00 AM in a darkened room disorientated by chemicals and overwhelming electronics.
Keith Richards Talk is Cheap (BMG)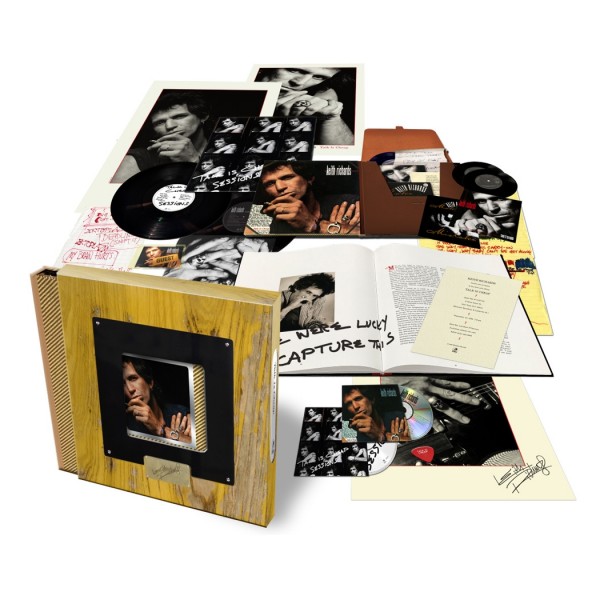 Keith Richards is possibly the ultimate old school rock'n'roll icon. He became that via his life with the Rolling Stones, not via his solo material. Thus this boxset is really only one for Keef completists. There's a super-limited version that comes in actual wooden casing "hand-built and aged by Fender at their custom shop, using the same materials as Keith's iconic vintage Telecaster" (!), but the version I have arrived in book-style packaging with two records, one the original album, the other a bunch of bonus material including six tracks never-before-released. There's a couple of 7" singles, some CDs, also posters, lyrics sheets, an imitation tour laminate, etc but, perhaps juiciest, is an 80 page hardback book full of the album's history, previously private photos and a new interview with the man himself. As for the music, well, the Stones were at their lowest ebb at the time, with Mick Jagger thinking there was mileage in his rubbish solo career (yeah, "Let's Work", Mick). Richards may not really have desired a solo career but made Talk is Cheap in 1988 instead of a new Stones album. Some of it is truly horrible – "Big Enough", with its yukky Eighties production, comes on like Level 42 fronted by Bryan Adams, while other cuts such as the Blockheads-ish "Struggle" are atypical, but the best bits are where the singer either displays gravelly vulnerability, as on rhythm'n'blues soul slowie "Make No Mistake", or when he lays down a good Stonesy riff, as on "Whip It Up". But, in the end, whatever it's like, he's Keith, I'm not, you're not, and that's that.
Stalawa Stalawa in East Africa (Scotch Bonnet)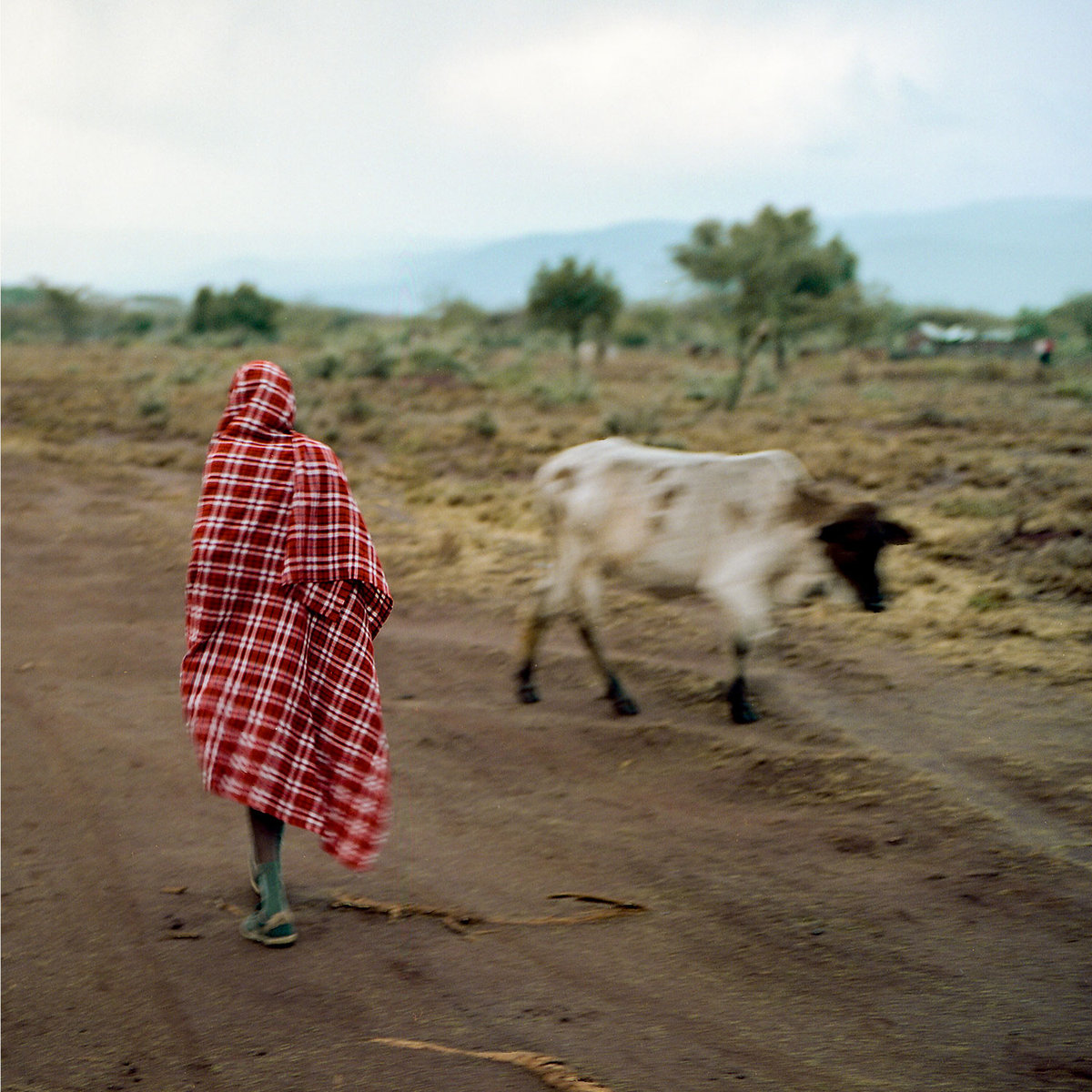 This four track 12" is an impressive coming together of Britain and East Africa. More precisely, Glaswegian label Scotch Bonnet built a connection with Kenya and Uganda and French-born Glaswegian producer Stalawa took vocals recorded in Kampala and tied them to his hefty dubbed reggae. The A-side has golden-voiced Blessed San singing and toasting his way through the accusatory "Traitor", with an equally potent dub, while the flip sees Jamaica's Delroy Melody rejig his own 1979 tune "Ease The Pressure" with dancehall vocal input from Uganda's C Wyne Nalukalala. Perhaps the most African-sounding of these cuts, however is the final one which sees Kenyan star Nazizi remix her own "Ukiangalia" in a skanking style. It's an admirable four-header to set the bassbins wobbling.
Various Club Soul: The Catacombs (Charly) + Various Soul Club: Shades of Soul (Charly) + Various The Sound of Philadelphia: Volume 1 (Sony)
With their usual keen ear, Charly Records' Club Soul series efficiently presents another selection digging into obscure club experiences of many decades ago. The Catacombs celebrates a Wolverhampton venue that became a hive of Northern Soul between 1968 and 1974. The compilation especially acknowledges the pre-soul popcorn aspect, which makes it an especial treat. There are some absolute Northern Soul bouncers, such as The Kelly Brothers' stomping "Love Time", but there's as much – if not more – pleasure to be had from pre-Beatles, pre-Motown gear such as the jazz-flecked old school of 1963's "I'm Not Going to Work Today" by the fabulously named Boot Hog Pefferly & the Loafers, or 1962's "Lipstick Traces (On a Cigarette)" by Benny Spellman or the sax-fuelled "My Girl Josephine" by Bill Black's Combo from 1961. Other names on board this gem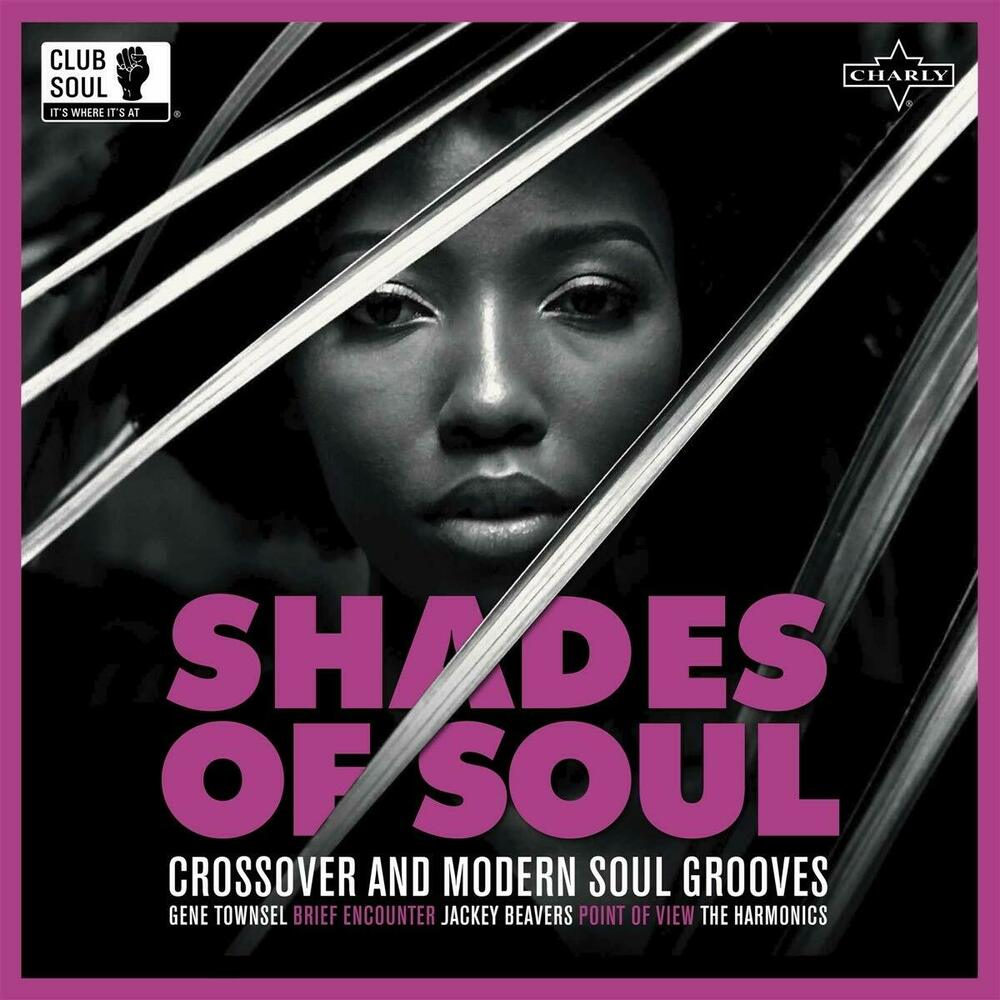 of a collection include Buster Brown, Bobby Bland, PP Arnold and Big Al Downing. Subtitled "A Bridge Between Northern Soul and Philly Disco", Shades of Soul is less this writer's thing, although it'll go down sweet as a spritzer on a summer afternoon for those who want more strings or the hokey male chat-up shtick of Brief Encounter's 1973 "(Don't You See) I'm Crazy About You" which has a voiceover proclaiming, "Don't you see what I'm trying to tell you, baby, I'm a brand new man, I've got a new personality, everything about me has changed". It's easy-going, featuring names such as The Winstons (the dad-loving "Colour Him Father"), Gloria Lynne, The Harmonics and Doris Duke but only a few of the songs emanate the charms of Ella Washington's classy "Stop Giving Your Man Away". Both Charly releases come with photo/info inner sleeves. Those who want to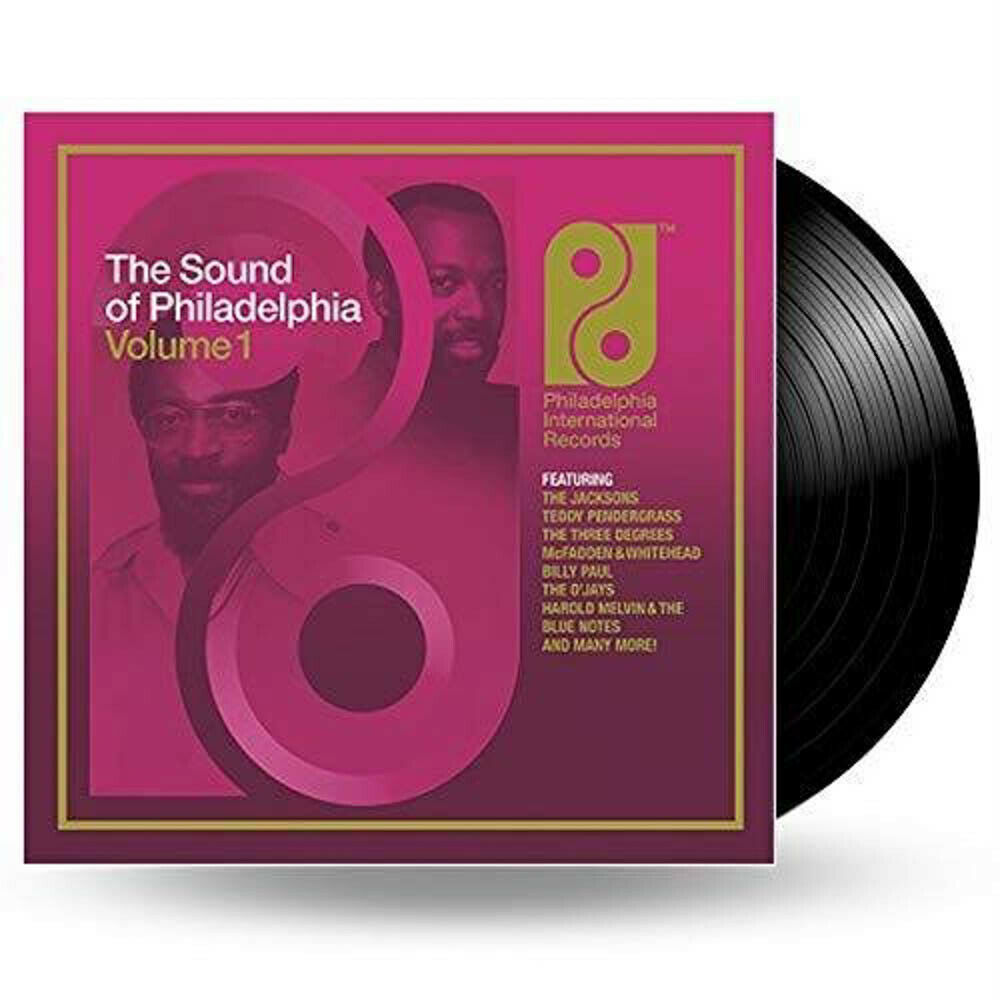 truly understand where disco came from should check out The Sound of Philadelphia which, of course, gives us Kenny Gamble, Leon Huff and Thom Bell's innovative, lush sound of the Seventies, wherein soul and funk bled into each other within opulently produced orchestrations. The groundbreaking classics are here – "TSOP (The Sound of Philadelphia)", "Ain't No Stoppin' Us Now", "If You Don't Know Me By Now", "Back Stabbers", etc – but, alongside names such as The Jacksons, The Three Degrees, Teddy Pendergrass and Billy Paul, there's also a few less familiar cuts such as The Jones Girls' vaguely Middle Eastern-themed funk slowie "Nights Over Egypt". If you're into this stuff, you basically need this lot and they're well-mastered to vinyl too, in basic photo/info gatefold.
Nirvana Live at the Paramount (Universal)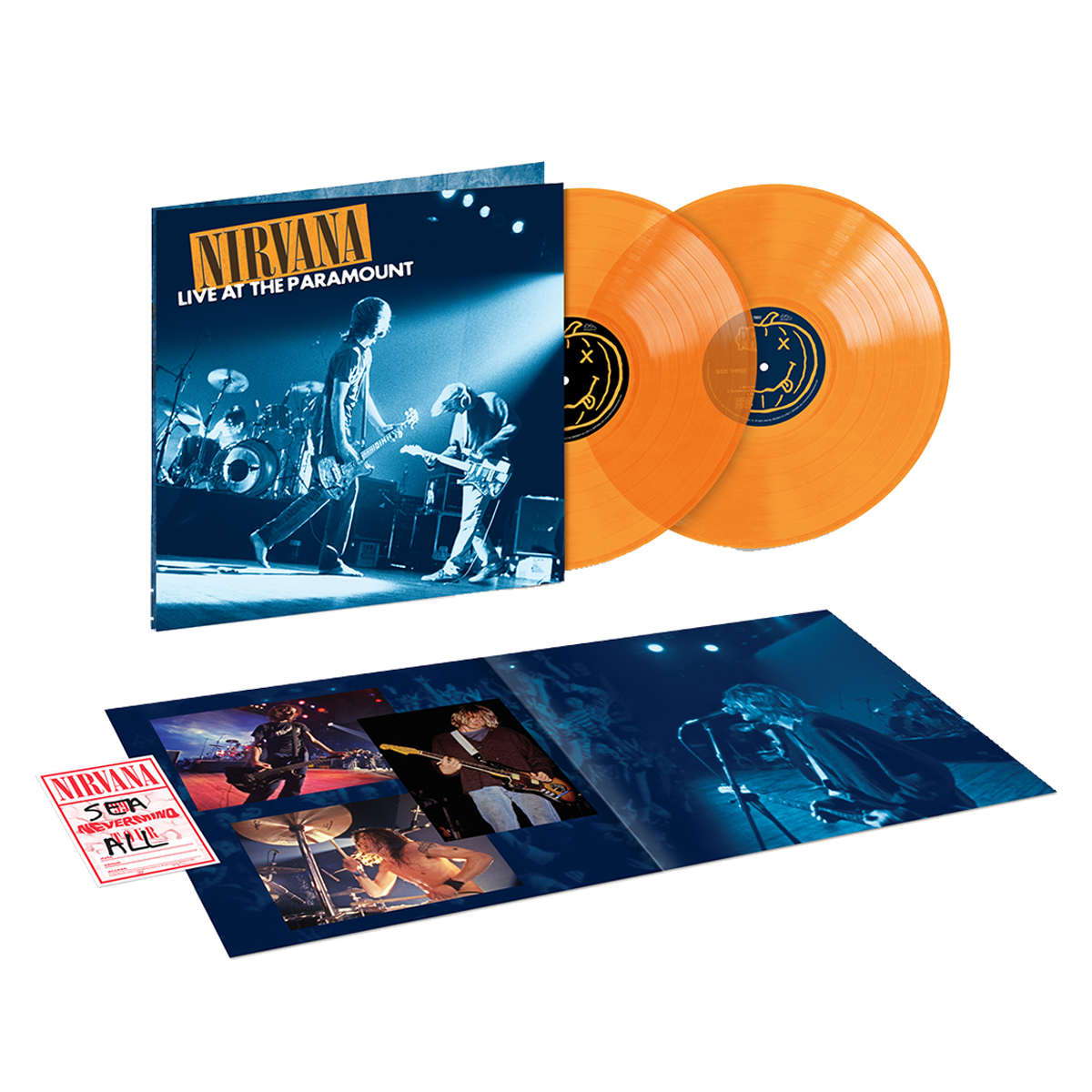 Coming on bright orange double vinyl in gatefold this set from Nirvana's 1991 Halloween show in Seattle's Paramount Theatre has been available on DVD for a few years. There's a solid argument that Nirvana may be the last great rock band to crash through to mainstream success. Certainly listening to this ballistic-yet-approachable storm of a gig, the hairs stand up on my arms in a way that can only be achieved by contemporary bands the proverbial person-in-the-street has never ever heard of. There's a sheer power to what Nirvana do and this concert sees them just as the music world was starting to realise that in Nevermind, released a month before, this trio had set a new benchmark in rock. Comes with 12" x 24" poster and a replica backstage pass (for those with time machines, presumably) but never mind that, whack it on the turntable, immerse yourself in its sheer urgency. By the time they reach the raging punk of "Territorial Pissings" and "Nameless, Endless", anyone but the undead will feel a wild adrenalin spike.
Rōnin Arkestra First Meeting EP (Albert's Favourites)
Rōnin Arkestra is a collective of cutting edge Japanese jazzers, assisted on this EP by alt-soul producer Mark de Clive-Lowe. Appearing on rising soul-jazzual label Albert's Favourites, it veers away from their dancier material in favour of something more mind-wibbling as electronic instruments and studio effects force jazz to collapse in on itself, most especially on the eventually very psychedelic opening cut "Stranger Searching". All four tracks have an unforced lateral energy with even the downtempo "A Love Supreme" heading to places unexpected rather than taking the usual road.
Asian Dub Foundation Rafi's Revenge (London Music Stream Ltd)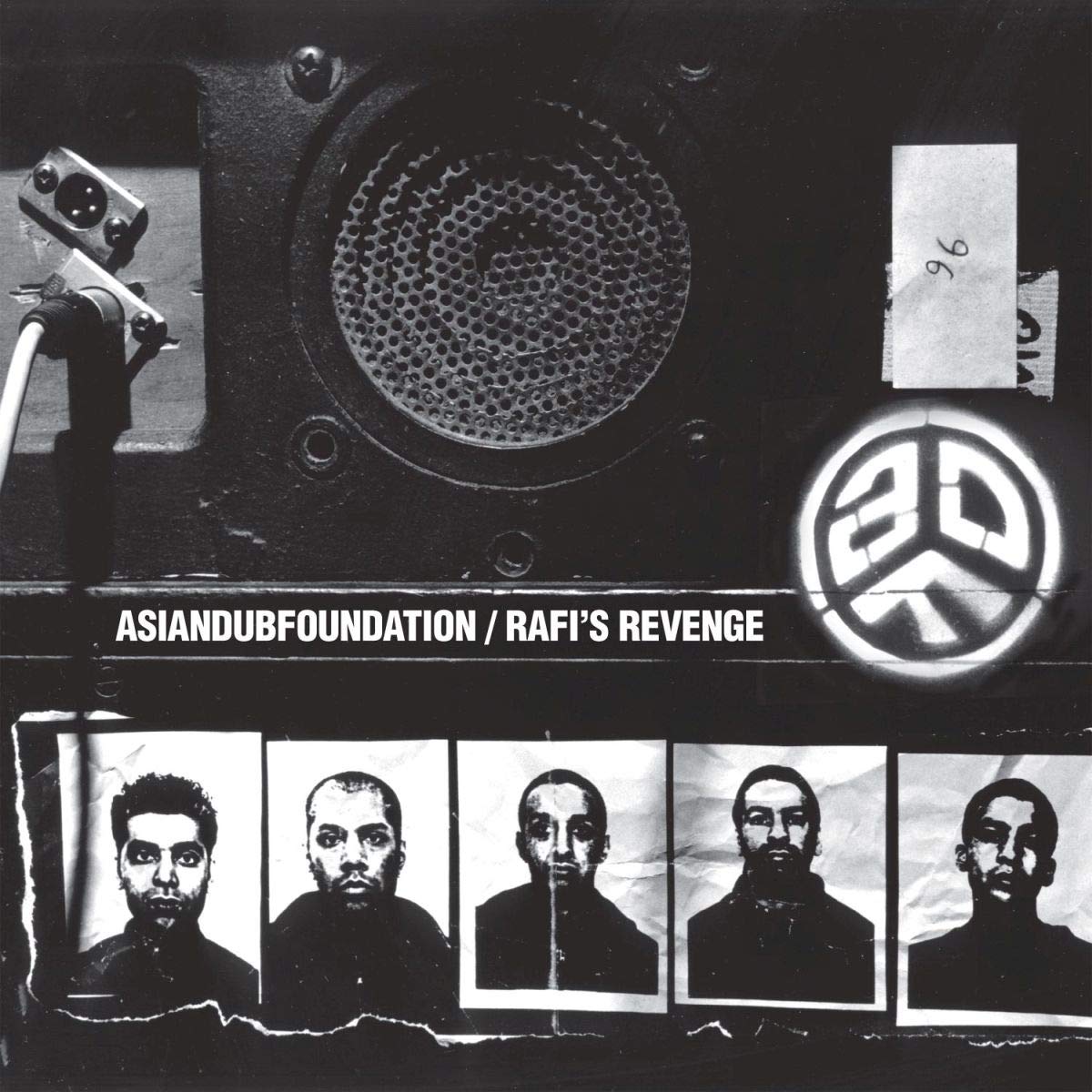 As a music journalist my name appears in the "Thank You" sections on a number of album sleeves but I'm particularly proud of this one. Back in the mid-'90s, as the gleefully retro-headed music press were mostly tossing on about predictable old Britpop, Asian Dub Foundation seemed a far more exciting proposition, a Brit-Asian band who could whip up a proper gig with guitars and everything, but who were also bedded down in the then-new and rising drum & bass movement – and who were also politically engaged! I was right behind them in print, repeatedly. The curious thing is that I was never as enamoured with their recorded output as I was by the energy explosion of their gigs. So obsessed by electronic dance music was I then, that ADF's studio self, while likeable, seemed to lack the clean punch of pure D&B, techno, etc. How wrong was I? Listening now to their Mercury Music Prize-nominated second album 21 years after it was released, it has a festival-smashing righteousness that is explicitly anthemic on tunes such as the raging polemic "Free Satpal Ram" (he's free now – look the story up), but also a foot-moving earthy reverb to the beat-driven cuts such as "Tribute to John Stevens". Master D on the mic delivers shouted punk attitude on songs such as "Assassin" but he and the band muster a dubbier style on the likes "Hypocrite and the single "Naxalite". On white double vinyl in black'n'white art/lyric gatefold, with a 12" x 24" photo/background insert, Rafi's Revenge is a thoroughly welcome rediscovery.
Cage The Elephant Social Cues (RCA)
US band Cage The Elephant are one of those units who just seem to get on with the job of making and playing music. Does anyone follow them on Snapchat? Probably. Who knows! But that's not what their core fanbase is about. Unlike, say, Drake, who's career is a constant mystery. Remove his social media and you're left with infected plastic ear-custard. But I digress. Cage The Elephant are old-fashioned songwriters and that's why they have a solid globally touring career (they've already sold out all their UK dates in June). They're latest album, their fifth, lightly flavoured with the collapse of vocalist Matt Schultz's marriage, it's many miles from their vaguely punkin' early days (except for the power poppin' "Tokyo Smoke"). It has an easiness about it that isn't so far away from Arctic Monkeys' Tranquility Base Hotel & Casino, but with more psyche leanings and smoother vocals. Producer John Hill gives it a touch of the intimate grandeur he lent Florence + The Machine, but not too much, and it's suitably mastered to plastic in depth. Comes with a weird red-lit bondage cowboy gatefold sleeve and a 12" x 24" black'n'white photo/lyric fold-out.
A Certain Ratio ACR: Box (Mute)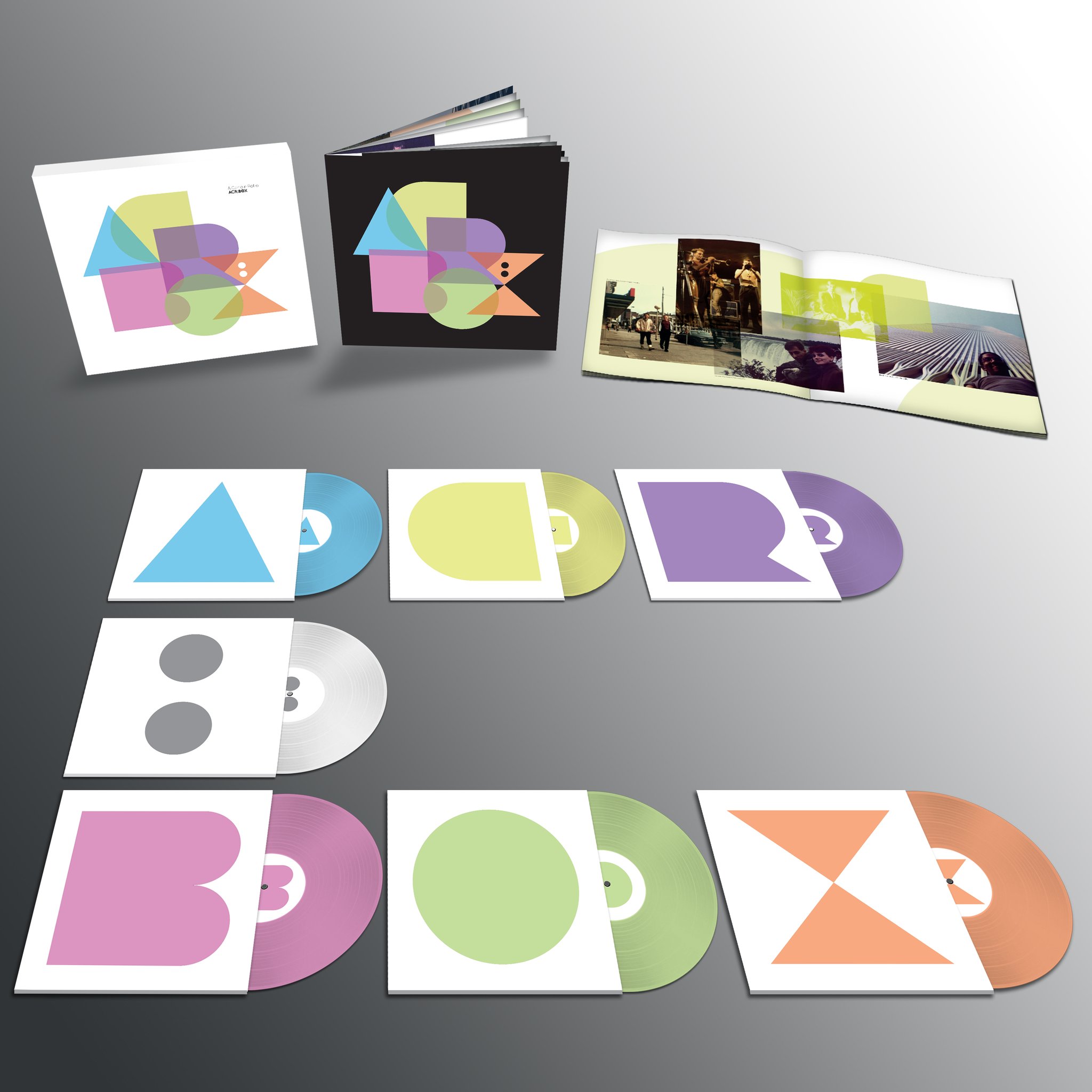 Remastered at Abbey Road as deliciously as it deserves, this seven record boxset showcases the breadth of Factory Records' alt-funk groundbreakers without even dipping into tracks recently made available on last year's shorter ACR: Set collection. Each disc is on a different-coloured transparent vinyl, as per the shades of the cover art. In the resulting chronology we see the band transform fast from 1979's capable Joy Division copyists into something far more interesting, more New York post-punk than UK, but with the added dub element on 12" singles such as "Guess Who". The box is limited to 1000 copies and also contains a 24 page 12" x 12" booklet, mostly photos (some great ones, including the band with Grace Jones) but also come commentary, and a 12" x 12" 40th anniversary celebratory card signed by the band. The music is never predictable, moving on into the light Latin of "Brazilia" in the mid-Eighties before embracing the post-acid house electronic revolution with Nineties work such as "Loosen Up Your Mind" (which sounds like Andrew Weatherall's remix of Flowered Up's "Weekender"). As well as tracks from singles, there are demos, Peel Session bits and unreleased rarities such as the enjoyably of-its-time "Tekno 4 an Answer", while later unheard fare from their time with Creation Records also proves of interest. The whole lot ends with a newly recorded version of the existential 1989 love song "The Big E", which is transformed into an echoing, string-swathed ballad: "A lost cause is the only one worth fighting for". The evidence here suggests ACR's cause remains worth supporting.
Knuckle Life is Hard When You're Soft Inside (Philophobia)
Here's a proper rock band. Indie twisted into big room rock'n'roll... with a catchy poppiness underpinning it. They're from Huddersfield and, aside from the Yorkshire accent of singer-guitarist Jonny Firth, you can hear a smidgeon of early Arctic Monkeys in their DNA, but they're certainly not in the shade of that band. The garage rock blast of "2N2" or the sheer visceral attitude of opener "Spilt Milk" are matched by a willingness to try different things, as on the chatted, vaguely funky "Cash and Carry" and the groove-laden title track which features brass. Remember when the Kaiser Chiefs first came bursting through with great songs such as "Oh My God" and "I Predict a Riot"? This lot potentially have that sort of hook-laden oomph but are currently heavier. Comes on black-splattered swirled grey vinyl.
Iron & Wine Our Endless Numbered Days (Sub Pop)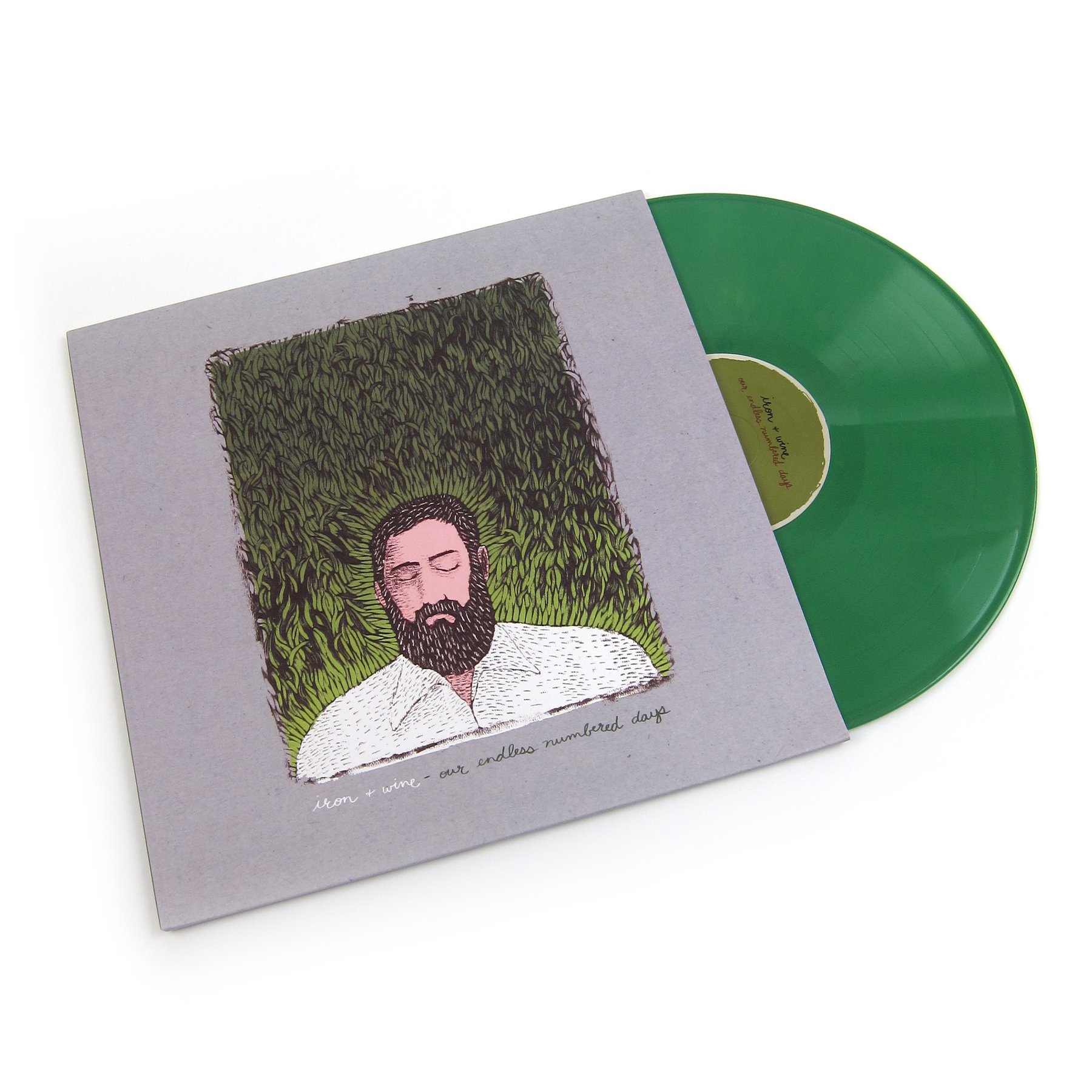 Regular readers will know that "sensitive" male singer-songwriters are not one of theartsdesk on Vinyl's go-to areas. However, as always, there are exceptions to the general rule and southern boy Samuel Beam is one of them. His second album is given a 15th anniversary re-release on double in gatefold on pine-emerald green vinyl with one disc being devoted to the original album and the other to previously unreleased demo versions. The latter recall the lo-fi charms Beam's debut, The Creek Drank the Cradle, and remind that Our Endless Numbered Days was a big leap in production values from its predecessor's spooked backwoods grit, something he emphasised with his brief recent US tour of the album, accompanied by an orchestra. The demos are a pleasing extra for fans but the rest still has an unforced low key richness. The understated country chug melancholy and poetic lyricism of "Cinder and Smoke", with its breathily hummed chorus, is a typically lovely song, but the whole is worth putting on the decks when the evening has grown long and contemplative.
Popol Vuh The Essential Album Collection Vol. 1 Boxset (BMG)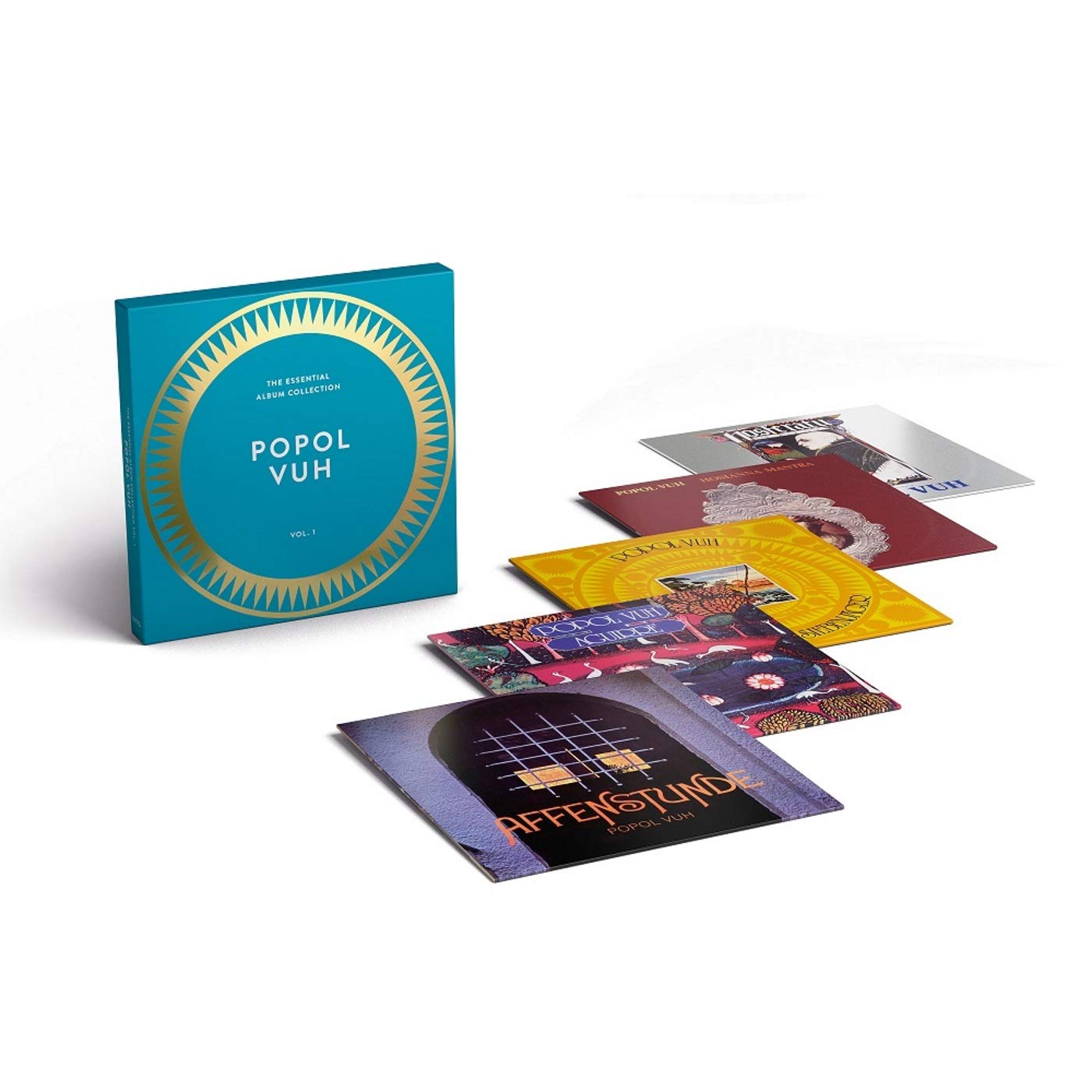 In Future Days, his erudite, enthused history of Krautrock, David Stubbs concludes by writing that it's a genre which just keeps on giving to each new generation of musicians who discover it. The final line of the book is "Krautrock's peace rages on". Stubbs acknowledges the many reasons for this ongoing influence. One of them is certainly Krautrock's wilful desire to invent, to do what others were not, and use any available tool to do so. One of the more oddball acts to fall under the loose umbrella of the British press term was Popol Vuh, an outfit built around the vision of Munich keyboard savant Florian Fricke (who died relatively young at the start of this century). Fricke was initially fascinated by building gently hypnotic soundscapes with just enough percussive interest to hold the listener. He found beauty here and his Moog-addled 1970 debut Affenstunde is the opening shot of this five album boxset. It's a light-hearted version of tone music. The others albums are Popol Vuh's third, Hosianna Mantra (1972), their fifth, Einsjäger und Siebenjäger (1974) and Fricke' celebrated soundtrack's to Werner Herzog's Aguirre, the Wrath of God (1975) and Nosferatu (1978). While much countercultural music of the Sixties and Seventies seeks the liminal and transformative, Popol Vuh eventually went directly towards more traditional religious music, albeit in their own strange fashion. Hosianna Mantra is a masterpiece of sorts, ahead of its time and laced with an eastern feel enhanced by the ethereal vocals of female Korean singer Djong Yun. By the time the band reached Einsjäger und Siebenjäger this style had been expanded to almost rock operatic proportions in places, although that phrase does it an injustice for it's not pompous. With the Herzog soundtracks, Fricke had fine-tuned his sound, pre-empting new age music with his combination of South American instrumentation – notably pan pipes – ecclesiastical chorales and occasional David Gilmour-esque guitar odysseys, while Nosferatu, as befits the subject matter, is more European and sinister, featuring tones, detuned sitar and a moody ominousness. All of Popol Vuh's work stands apart from rock and even Krautrock, bridging more into the canon of Fricke's modern classical peers. The middle three albums all have previously unreleased bonus tracks and the boxset also comes with three posters and extensive sleeve-notes relating their back-stories.
ALSO WORTHY OF MENTION
Sparkling Felonious (Sparkling)
Far-from-prolific Danish duo Sparkling arrive with a new EP – on white vinyl – five years after their debut album. They let us know they know their Eighties by entitling the first track on these six "Say Goodbye to the Ragged Tiger", presumably in honour of Duran Duran's bombastic third album, only it's nothing like that, more like that band circa their elegant earliest singles, perhaps a distant relation to "The Chauffeur". They follow this song with "Blossom Blood", an urgent, somewhat sinister electro-pulsing synth-pop number that sounds like it would work on an "alternative" dancefloor. Singer Carsten Mørch-Bentzen channels Pete Murphy, but as if Bauhaus were mixing it with Gazelle Twin and Depeche Mode. There are certainly goth leanings here too, notably on "Now I'm None" but the overall sound doesn't stay easily defined with the title track a purposefully blurry, sax-smeared dirge.
Daniel Thorne Lines of Sight (Erased Tapes)
Here at theartsdesk on Vinyl we welcome music that rides the line between modern classical and electronica. However, lately there's been a deluge in this area, much of it rather samey. There's clearly both a market for the best of it and a huge willingness by studio solipsists to give in to their orchestral fantasies, often exploring the endless software available for creating instrumental "mood music". Happily Australian producer-composer Daniel Thorne retains discipline! His debut album walks with confidence in the giant shadows cast by the gorgeous revolving-patterned minimalism of Philip Glass and the like. However, he also dives in with his saxophone to shake things up and, on "From the Heavens", the serialist circles are overlaid by twonking great Warp Records-ish bleeps and wibbles which are a thoroughly welcome addition.
Black Bombers Vol 4 (Easy Action)
Brummie band Black Bombers are unashamedly in thrall to The Stooges and those 1980s outfits who followed in their footsteps. This may be because Black Bombers were around to enjoy the latter period. The trio consists of bassist Darren Birch, a touring member of The Godfathers, drummer Dave Twist, of original Brit punks The Prefects, and guitarist-vocalist Alan Byron, whose purposefully hoarse desperate voice leads the charge over six tracks on a 10" that follows on from a couple of singles and debut album released over the last couple of years. They deliver snarling riffs that undoubtedly light up many a small Birmingham venue. They do what they do with aplomb and would surely not give a damn about valid accusations of retromania.
The Leisure Society Arrivals & Departures (Ego Drain)
A decade ago it seemed that Nick Hemmings' moment had arrived. He'd had a decent music career up to that point with various bands but The Sleeper, the debut from his new project The Leisure Society, aroused a waterfall of gushing superlatives, with even Brian Eno wading in. The band's considered, poetic, sophisticated take on folk music, heavy on the strings, was broadsheet literary supplement catnip. Hemmings career never quite took off in the expected way but he's continued to make music of equal quality, as he does here. Which just proves the perversity of the music business. His latest is a double in lyric gatefold, tinted with a forlorn edge due to the break-up of his relationship (with the band's flute-player Helen Whitaker). The first record is in the band's expected style but the second one is fiercer and more rockin' beast (albeit by Leisure Society's moderate standards). It is the more engaging, with songs such as the feisty "There Are No Rules Round Here" showing a genuine political anger.
Hejira Thread of Gold (Lima Limo)
Admired by earnest alt-electronic aesthetes such as Matthew Herbert and The Invisible, London trio Hejira's debut appeared six years ago. They're not a band in any hurry, clearly, as Thread of Gold is only their second and they still sound exceptionally laid back, albeit in a slightly twitchy way. They make small ensemble living room baroque folk, laced with en scene clicks and whirrs. Apparently inspired by a trip to Ethiopia, where frontwoman Rahel Debebe-Dessalegne's family originates, this geographical reference isn't clear from the music which is delicately sung and abstractly blissed, as if Alicia Keys were working with Tunng. Not immediate but soulfully understated, it reminds of music one might hear at Shambala Festival in a small marquee where everyone wears eyes-closed evangelical smiles. Comes in lyric/info/art inner sleeve.
Bogdan Raczynski Rave 'Till You Cry (bogdanraczunski.com)
Bogdan Raczynski suddenly appeared out of the demented sonic miasma at the tail-end of Aphex Twins' unlikely 1990s career. Turns out he's a Polish-American but we never knew that at the time, he was just one of those names making a can-I-get-away-with-this racket on his computer for album after album. Rave 'Till You Cry sees him reappear after over a decade in whatever wilderness he resides (probably, quiet, happily settled family life) with a two record collection of unreleased brain-knackerers from his archives. It's wilfully cacophonic and sometimes fun, with snifters of smashed drum & bass and hardcore rave peeking through. It comes with an enigmatic 20 page 8" x 8" booklet of randomly distributed shoe photos (mostly) and scrawled gnomic statements along the lines of "Art should be like an overtone, resonating invisibly with your history to form an ethereal experience".
Backyard Babies Silver & Gold (Century Media)
Swedish tattooed beat messiahs Backyard Babies seem to wish they were the New York Dolls or Hanoi Rocks or, occasionally, The Professionals, and that they'd been born at least ten years earlier than they were. And why not? Better to wish that than that you were an occupational therapist as James Blake seems to. Nothing wrong with occupational therapists, more power to them, but too many popular musicians talking like them surely isn't desirable? Celebrating their 30th anniversary Backyard Babies release their eighth album, replete with a 12" x 36" black'n'white lyric/photo fold-out, replete with a page of fan tributes. Backyard Babies are not about to start changing their tune now. Silver & Gold is tuneful, ballsy power pop guitar rock, thick wodges of chords boosting fist-pumping gig sing-along choruses, such as that of "A Day Late in My Dollar Shorts". Nothing new here, then, but if you have an appetite for this kind of stuff, it'll do the job.
Paper Tiger Rogue Planet (Wah Wah 45s)
Originality always deserves credit and Leeds band Paper Tiger have a unique sound on their third album. They wibble about in the hinterland between jazzy drum & bass of the mellow variety, approachable experimentalism a la Jaga Jazzist, and their self-styled alt-tronic soul. Guest vocalists pop up alongside the band's own Raphael Attar, including a forthright hip hop cut in "Slow Motion" featuring Lando Chill, but Rogue Planet is equally at home journeying off to its own instrumental regions, as on the sax-laden "Cheeky Chops" and other genially approachable pieces.
Finally, one that's already been reviewed on theartsdesk but which is well worth having on plastic. Click through for full review.
The Chemical Brothers No Geography (Virgin) A one-stop dancefloor head-trip that whirls the listener off. Hugely invigorating and one of the year's best albums.
We welcome any and all vinyl for review. Please hit thomash.green@theartsdesk.com for a postal address.
Anyone but the undead will feel a wild adrenalin spike
Share this article