theartsdesk on Vinyl 56: Kreator, Lee "Scratch" Perry, Disney, Twin Atlantic, Elton John, Buddy Rich and more |

reviews, news & interviews
theartsdesk on Vinyl 56: Kreator, Lee "Scratch" Perry, Disney, Twin Atlantic, Elton John, Buddy Rich and more
theartsdesk on Vinyl 56: Kreator, Lee "Scratch" Perry, Disney, Twin Atlantic, Elton John, Buddy Rich and more
The widest-ranging monthly record reviews in this universe
Saturday, 15 February 2020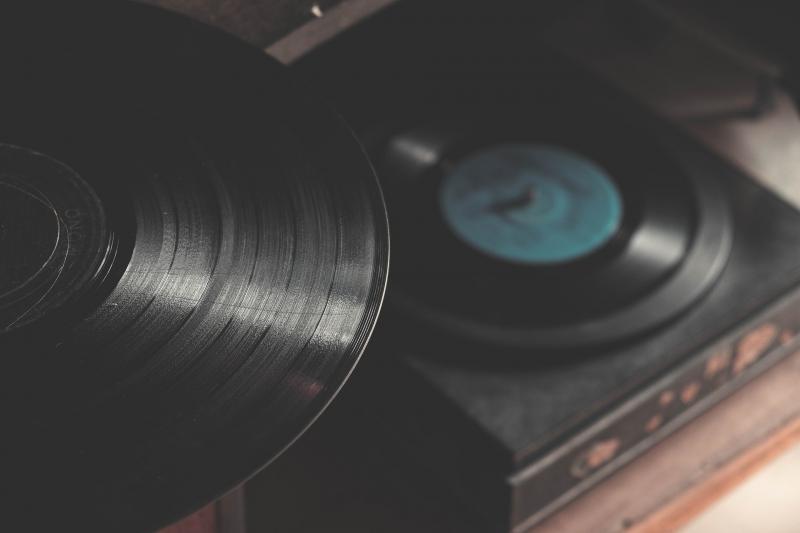 33.3 or 45 RPM, coming through the darkness
Welcome to the biggest plastic reviews party on earth. Now that vinyl is steadily successful as niche musical medium, some have rightly been considering its environmental impact. Perhaps the best overview is given by Kyle Devine's feature in the Guardian, which is well worth checking (please come back if you do!).
So, yes, record companies big and small should be looking to ecologically sound options to reduce the damage wrought by our love of music in this retro medium. They should, then we can continue to enjoy these warm, boomin' sounds. Collected below is a multitude of music and a vast range of different styles, the best of the last month-and-a-half. Dive in!
VINYL OF THE MONTH
Marcus King El Dorado (Fantasy) + The Dead South Sugar & Joy (Six Shooter)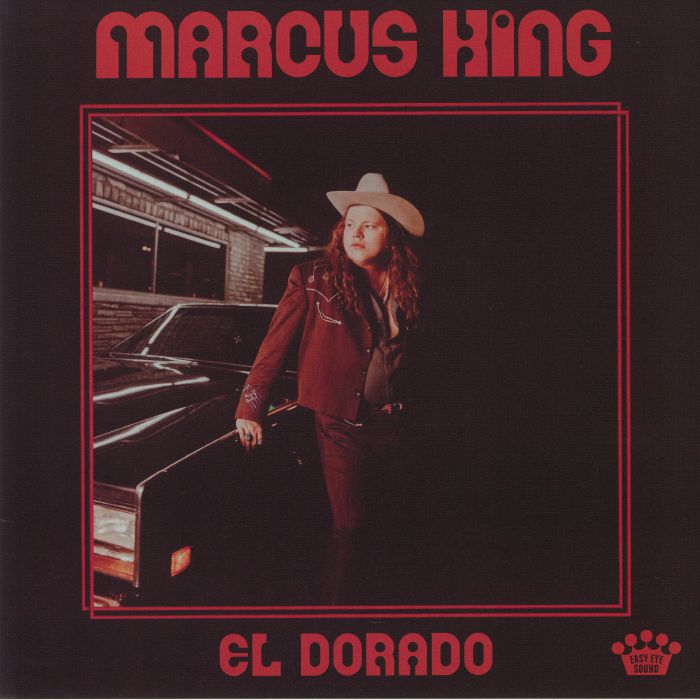 A double-headed Vinyl of the Month this time round, a couple of southern US treats. Marcus King (previously The Marcus King Band) is a country-blues outing from South Carolina that runs the gamut from tasty southern soul cuts such as "Wild Flowers & Wine" to ripped up blues-rock that riffs'n'rolls. A rising entity in the States, King's Otis-meets-Skynyrd vibe has a sturdy appeal that sounds unforced and earthy. I'm a convert.
The Dead South arrive on striking half black/half white vinyl and a press release that shouts that they're "the first bluegrass band to headline and sell out the Brixton Academy". The latter fact is, indeed, impressive and listening to their third album it's easy to see why this Canadian band have gathered such an appeal. They have the harmonies down and they have the banjo-driven hoedown thing down too; what's more it all has a southern gothic energy that would easily whip up a crowd (check the technical skill versus increasing gallop of "Snake Man", for instance). Traditional yet frenetic, they'd rock a festival. Comes with 12" x 12" lyric/info insert.
Kreator London Apocalypticon: Live at the Roundhouse (Nuclear Blast)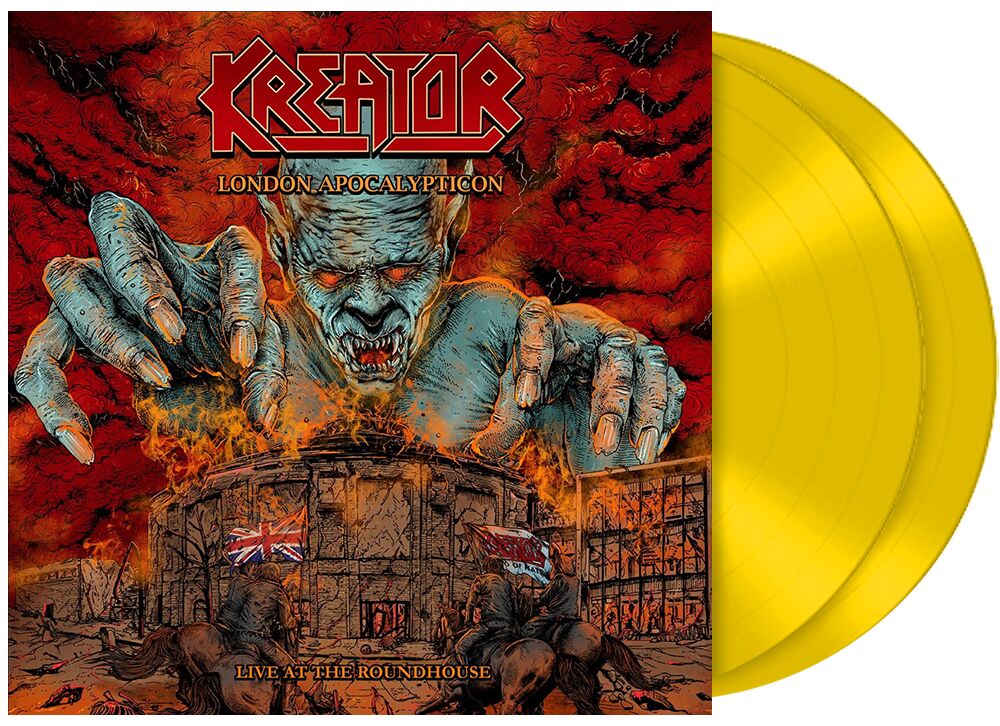 Those who wish to fall headfirst into one of the most invigorating live rackets out there should attend a Kreator concert. Frontman Mille Petrozza is one of a kind, a human hurricane of demented commitment to his own theatrical visions of nihilistic destruction. Who knows how much he believes in it all but, in terms of the ballistic thrash/death metal bands of his generation (they formed in 1982), Kreator bring a stunningly potent assault to the moshpit masses. I was at the Roundhouse in concert in Dercember 2018 that this double album in gatefold celebrates and it was nuts. Happily, listening back to it, the deranged power of Kreator on "Hail to the Hordes", "Satan is Real" and others is caught in all its roar, speeding to the raw combustion of the last side, which thwacks the listener over the head with brilliantly over-the-top versions of "Violent Revolution" and "Pleasure to Kill" ("London, this is your last chance to kill each other"!!!). There aren't many bands who muster such power matched to such a staunchly lunatic vision. Catch them while you can.
The Saxophones Eternity Bay (Full Time Hobby) + Loving If I Am only in My Thoughts (Last Gang) + Hayley Ross The Weight of Hope (Barracuda)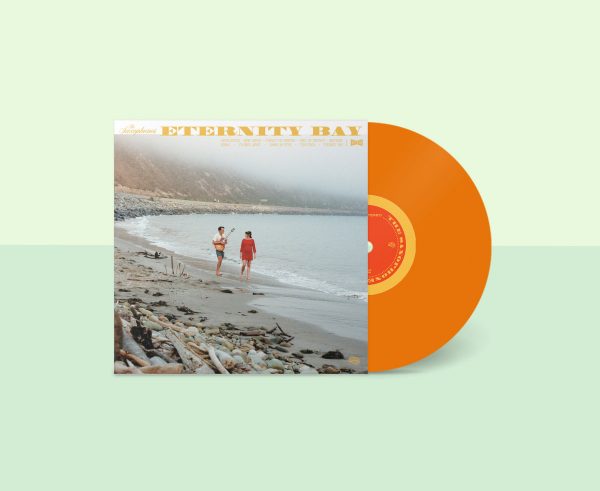 Three very different sallies at the singer-songwriter thing. The Saxophones are American husband'n'wife duo Alexi and Alison Erenkov who live on a houseboat in California. He sings his songs and she plays percussion and the result comes over like maudlin country-Hawaiian Mogadon lounge music with a drawling young Leonard Cohen moping existentially over the top. Does that sound bad? It sounds great to me! Alexi has a jazz background and the whole is enhanced by gentle sax (of course) and flute. On "Flower Spirit" the latter perks the mood up slightly, but overall this is an album that sounds like regret, existentialism and cigarettes at 2.00 AM ("I'm back to my dark thoughts again"), and is the better for it in our age of wall-mounted widescreen Micro-
LED Kardashians. Moving on, Loving are a Canadian trio with the most Google-unfriendly name it's possible to imagine. From the sound of them, I doubt they care much, as they sit somewhere in the endless forests of British Columbia making small room alt-folk heavily laced with the feel of Velvet Underground slow numbers. If forced to invent a micro-genre to sum them up, I'd go for "rustic opium indie-folk", for there is a narcotic, detuned haziness about their sound, the words almost slurred out. If Sweet Jane had retired to the country, these jangly, honeyed songs might have been right up her strasse. Comes in photo/info inner sleeve with 12" x 12" black'n'white lyric insert. Finally, continuing the Velvets theme,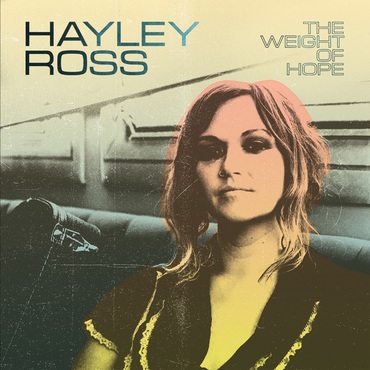 apparently Brighton-based Hayely Ross was originally influenced by them and, especially, Nico. Her debut album is a shuffling affair, even-paced, good-natured but essentially in the same late night moody as the above two albums. Ross's voice is sweet, tinted with a London/Thames Estuary accent, very slightly Lily Allen (although the music isn't). The Weight of Hope is mixed by mega-producer John Leckie but has a lo-fi, homemade ambience, again the sound of an artist keeping the darkness at bay through song, albeit Ross tries different flavours, strings, rustling home-made percussion and one song, "Tumbledown", has a treble-crashing Phil Spector girl band feel. Comes in lyrics inner sleeve.
Lee "Scratch" Perry Heavy Rain (On-U Sound)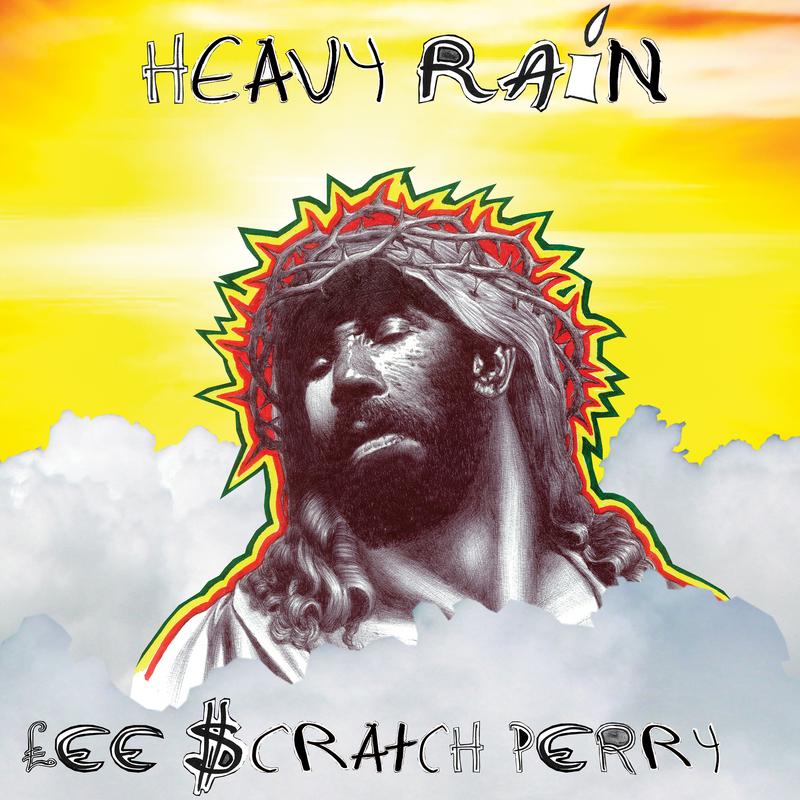 So what does Lee "Scratch" Perry have to say about it all? "Mick Jagger, tripe and banana, rolling home from work feeling kind of peckish, flying to his home to have my favourite dish, ackee and saltfish." Business as usual there, then. Perry's Rainford album of last year reconnected him with his old pal, the master of warped dub, producer Adrian Sherwood, and it was a treat. Perry is given to laziness and collecting the cheque but Sherwood got the best out of him on such jolly tunes as "Cricket on the Moon". Now the studio wizards return to offer us a freakier version of that set, a bubbling treat that goes deep down into the bongwater but still keeps the listener chained to outer space sonics with a smile. As a companion piece it's well worth having in its own right. Comes on silvery grey vinyl in art/info inner sleeve.
Various DJ Andy Smith presents Reach Up: Disco Wonderland Volume 2 (BBE) + Sidiku Buari Revolution (Live Disco Show in New York City) (BBE)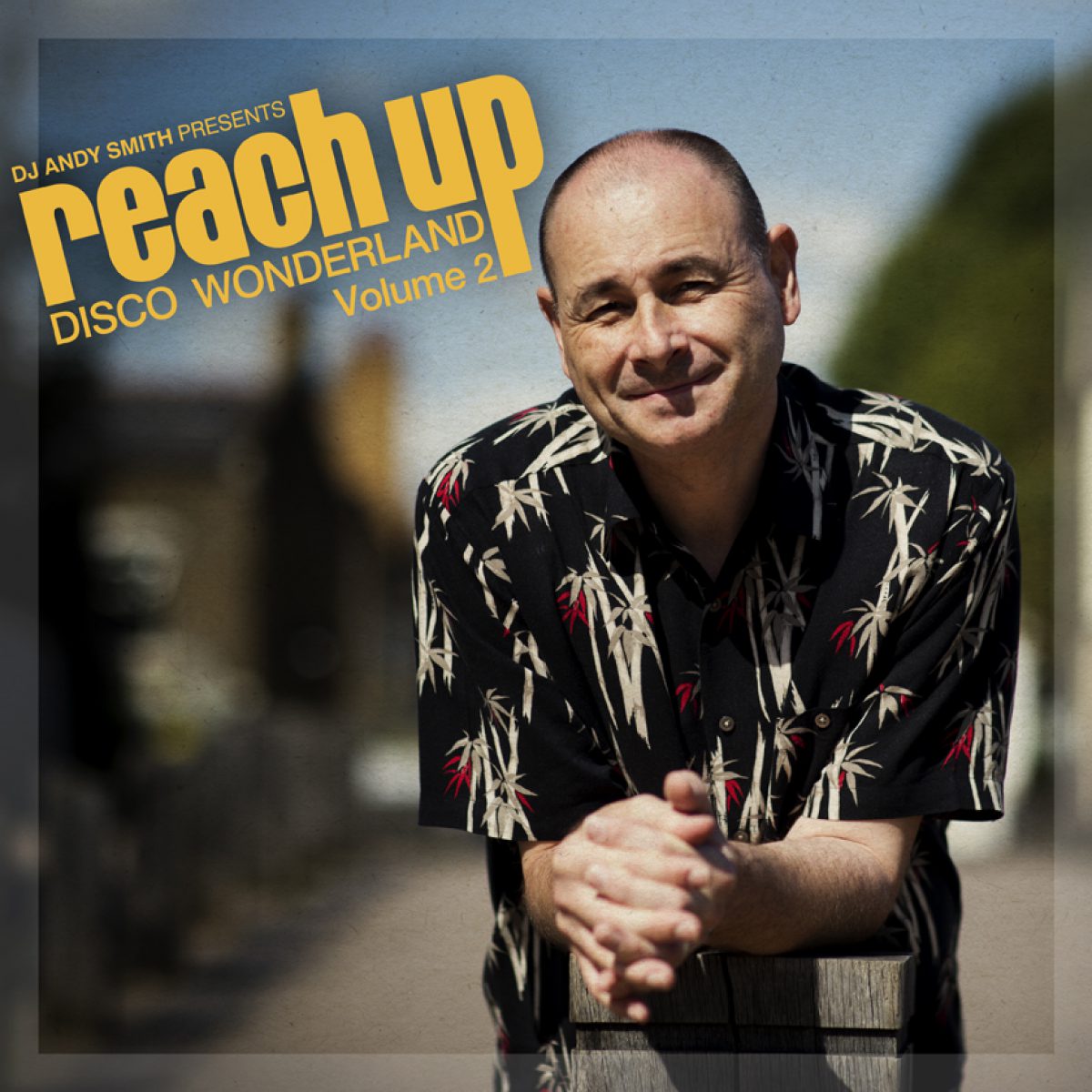 Two more crackers for the ever-on-it BBE imprint. First off, there will always be an appetite for disco (in the town where I live, too much of an appetite, quite frankly) but, of course, digging the crates, eventually even the most accomplished explorer will reach the bottom. What then? 1. Recording new tracks that add steroids to old rhythms. 2. "Edits" that achieve the same end. Andy Smith, who put this collection together, proves up to the task of inserting a steely bounce into the classic sound, alongside Amp Fiddler, Full Intention, Crissy Kybosh, Bad Bikini and others, all presented alongside straight up '70s numbers such as (made-in-France-but-gulped-down-by-gay-New York-dancefloors) "Heaven" by the Gibson Brothers. Spread over six sides of vinyl on gatefold which, typically for BBE, contains swathes of background info, the whole set makes a good case for disco's eternal staying power. More to theartsdesk on Vinyl's tase, however, is Sidiku Buari. One of Ghana's supreme athletes of the early 1960s, he moved to the US, threw himself into
sport, but also developed a recording career. BBE's double album in gatefold info inner sleeve showcases his appeal. Sides A and B are a raucous live set from Cheers Nightclub, New York City in 1979, which includes his most famous number, "Disco Soccer". It's raw and noisy, not straight disco at all, infused the African drum patterns and whooping song styles, alongside party noise. It's great fun. Sides C and D, on the other hand, were studio-recorded in LA. Side C has a couple of likeable reggae-flavoured songs with political celebration at their core, "Revolution" and "Together We Can Rebuild It (Ghana Motherland)". They lack the raw zest of the live set but are musically superior, somehow enhanced by Buari's haphazard vocal style. Side D is aiming for cheesy commercial gold with "Merry Xmas Happy N'Year" and "Happy Birthday" and is the least of it, although there are some tasty jazz licks on the latter. All mastered good and loud.
Twin Atlantic Power (Virgin EMI) + Gengahr Sanctuary (Liberator Music)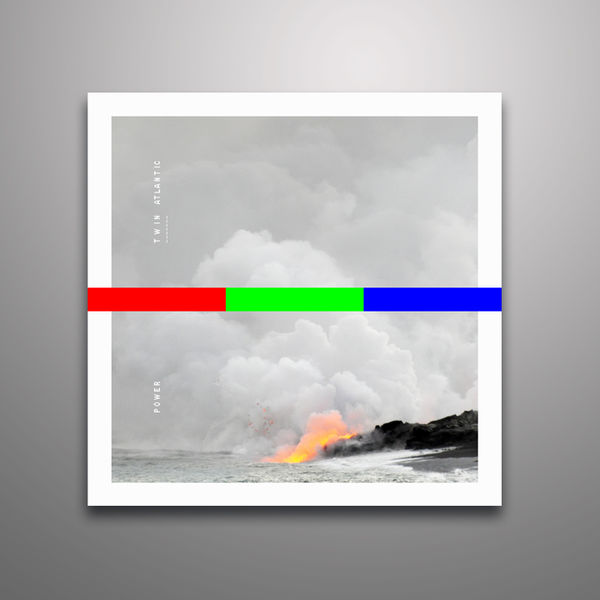 Two very 2019 "rock" albums. I really did not expect to like the Twin Atlantic album, given my own prejudices, but their fifth album slams home. The decade-old Scottish group are as slick as my bête noirs The 1975, it's true, and come from a similar sort of place, sonically (in fact, they're supporting them on tour), but on Power their compressed, ugly, very now production is used to grand effect. A tune such "I Feel It Too" sounds like a Suicide riff amped to 11 and polished to a sheen; compared to their hits such as "Heart and Soul", it's a raucous, strident beast. Power is pop but, like their heroes Depeche Mode, New Atlantic strive to balance that with something meatier, sterner and edgier.
Gengahr are even more pop, but have not, perversely, had the same level of success as New Atlantic. Sanctuary came out at the end of January and doesn't yet seem to have jumped their profile up a level, yet they sound ripe for wider discovery. There's something Chris Martin-ish about the vocals of frontman Felix Bushe and, indeed, the London outfit have that band's easy sense of melody but they are a woozier, funkier proposition. A song such as "Heavenly Maybe" has a blatant and welcome funk groove (maybe deserves a remix to ensure dancefloor popularity?). As mentioned at the start of this review, these bands categorize themselves loosely as "rock" but they're not really, are they. Theirs is a kind of amped electro-pop. Gengahr comes on transparent vinyl and both albums come in lyric/info inner sleeves.
Various The Princess and the Frog picture disc (Disney)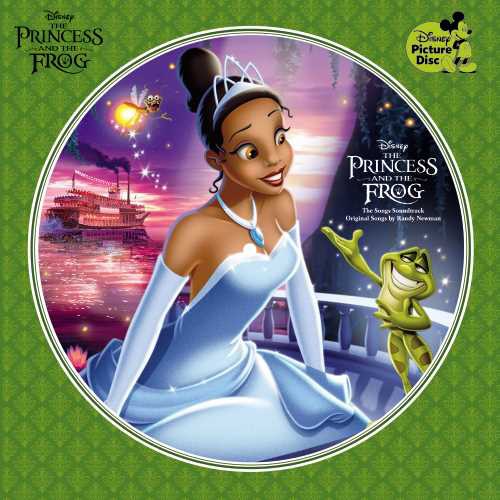 Disney's 2009 return to traditional animation techniques, The Princess and the Frog, while a decent-sized hit, wasn't one of their biggest and didn't leave the cultural trace that their more iconic films have. But it's a lovely film with much to offer, not least the music, which is damn sight better than the sugary fare that's often Disney's default. Aiming for a sassy jazz Jungle Book vibe, the Randy Newman-penned soundtrack makes the most of the film's New Orleans setting, even aptly featuring Dr John on "Down in New Orleans". There are jigs, hoedowns, gospel blow-outs, big band numbers, Cajun flavours, and aside from a hideous Ne-Yo R&B song, a constant sense of engaging fun. At the forefront of the vocal appearances is Broadway star Anika Noni Rose who played Disney's first Afro-American princess, Tiana, and sings it up a treat. There's also some great trumpet from Terence Blanchard. All in all, one of Disney's best but most underrated musical outings (it firmly pisses over Frozen, for instance, so who knows anything about anything!). The two-sided picture disc comes in a sleeve cut to expose its the A-side image (with the B-side image of voodoo villain Dr Facilier printed on the back).
Squarepusher Be Up A Hello (Warp)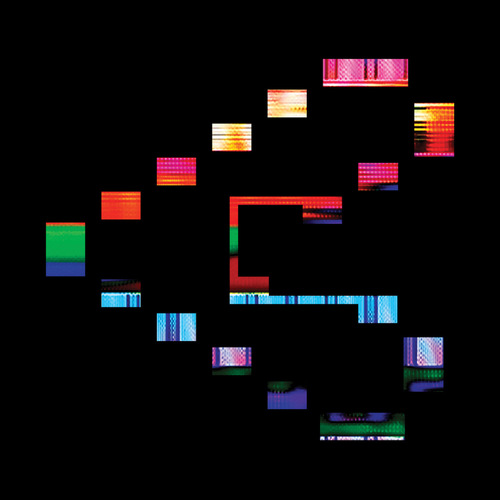 The latest from the indomitable Squarepusher sounds like an old video game soundtrack made by a lunatic. This may well be down to his use of retro analogue technologies, including ancient Commodore kit, to create it. It's no less mad and imaginative than his last couple, which were more genuinely futuristic in tone, but is contained within self-dictated parameters. The pace is frantic with chattering drum & bass rhythms everywhere (occasionally I'd check my decks to ensure they weren't stuck on 45 instead of the required 33.3). He has blatantly borrowed melodies from classical music (is "Oberlove" Pachelbel's Canon in D Major?) but to entertaining effect. Comes in die-cut black packaging that looks vaguely like art made from music program visuals and four shiny 12" x 12" inner inserts that feature computer graphics, synth tech and Squarepusher's Tom Jenkinson himself looking very ravey. His music is never boring!
Bona Rays Poser/Getaway Blues (Flashback) + Boca 45 PowerfulSparky Evans (2020 Donuts)
A couple of 7"s. Bona Rays is a long lost double-header by a completely obscure London punk duo from 1978. Recorded by the single-monikered frontwoman Chas and guitarist Tony Keating, it was recently rediscovered by Mark Burgess, owner of London's Flashback Records shop, as Chas sold him some of her record collection. It's a solid find for punk connoisseurs, an unearthed gem, even. "Poser" sounds like Alternative TV and X-Ray Spex with a dash of We've Got a Fuzzbox, while "Getaway Blues" is a reggae-lilted number laced with a sliver of tuneful synth. It's a short, to-the-point package that'll be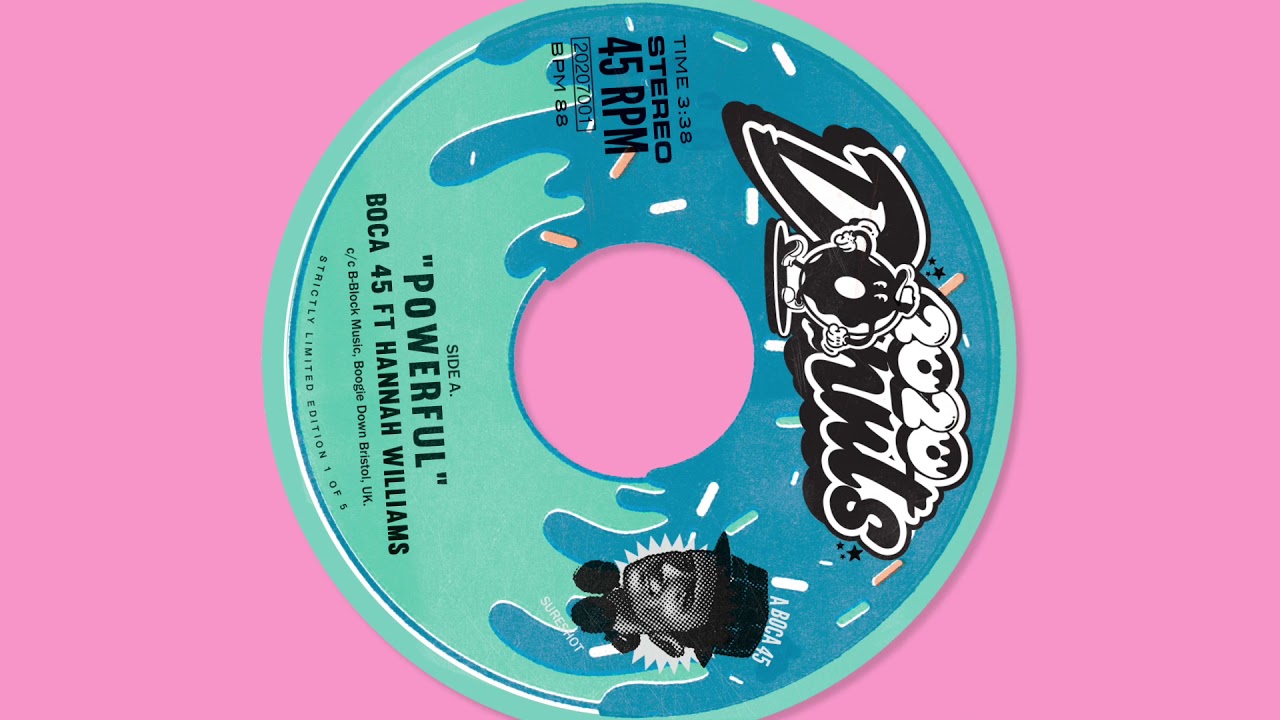 receiving many spins at theartsdesk on Vinyl's country mansion. Following his bouncy fourth album last year, Bristol B-boy Scott Hendy drops a bubblegum pink 7" that contains the mighty "Powerful", an unpredictable, imaginatively constructed Blaxploitation-style call to arms ("You may be powerful but that doesn't make you right") sung by Hannah Williams, singer of the Jay-Z-approved Hannah Williams and the Affirmations. It's a striking number. On the flip is a cut-up dancefloor scratch, sample and dance thingy called "Sparky Evans". It says on mine that it's one of a limited edition of five. Whether this is true or not, it's well worth a few listens.
Daniel Grau El Magico Mundo de Daniel Grau (El Palmas Music) + RADA Tropical Cosmic Sounds From Space (El Palmas Music)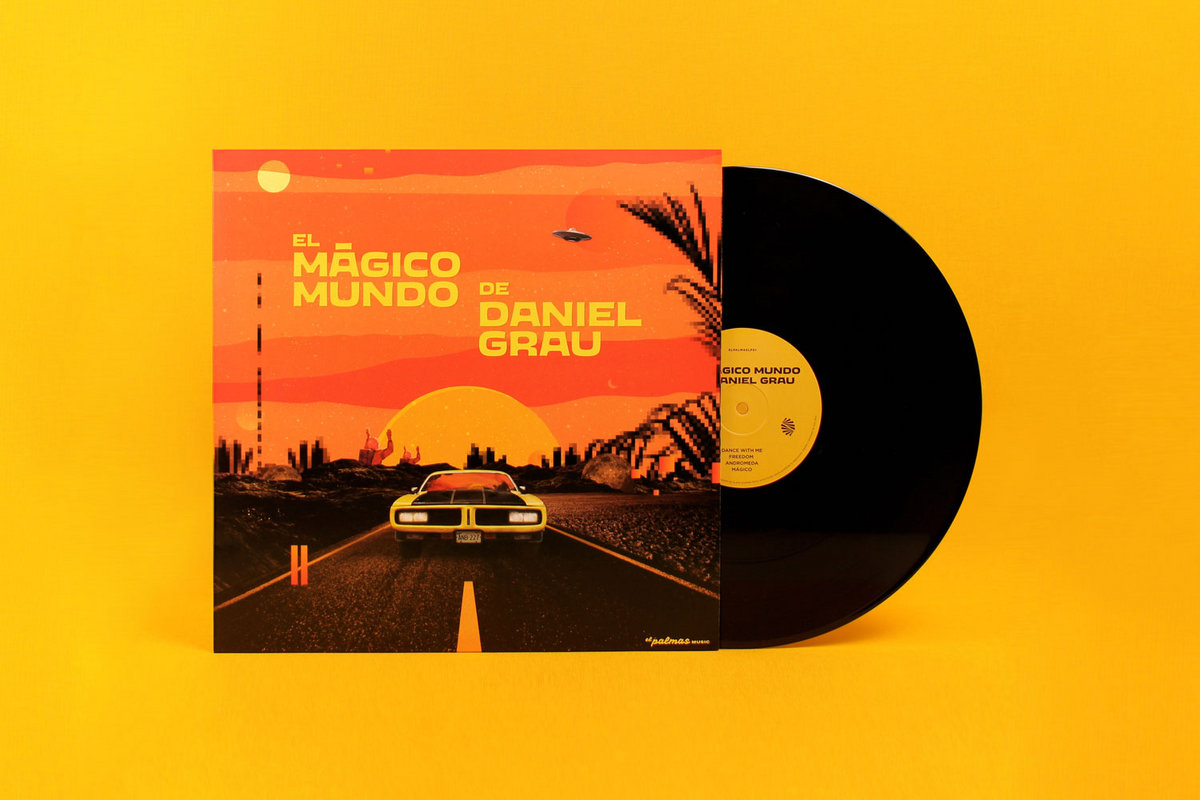 Two unlikely albums of retro Venezuelan electronica. That is not a sentence you read every day. Cult musician Daniel Grau cut a bunch of albums between the mid-Seventies and the mid-Eighties which went onto influence a variety of (mostly German) electronic musicians from the Nineties onwards, due to the way they interposed primitive electronic rhythms with Grau's own particular amalgam of disco and South American music styles. El Magico Mundo de Daniel Grau is fun, a 4/4 beat with studio jamming, disco-flavoured, instrumental, moments of quirkiness. Some cuts, such as the guitar solo yacht rock of "Mágico" don't appeal and overall it's more kitsch than genuinely punchy. Much more to theartsdesk on Vinyl's taste is Angel Rada's Tropical Cosmic Sounds From Space. Well, of course it is. With that title it could sound like The Killers and I might still like it (NB edit: if it sounded like The Killers, actually probably not). Angel Rada was – and possibly is – a cosmonaut, a child of
1960s envelope-piercing and quantum LSD revelatory transcendental ideas. He who moved from Venezuela to Germany in the early Seventies and mingled with the likes of Tangerine Dream and Kraftwerk as the electronic side of Krautrock was blossoming. In the Eighties he put what he'd learnt into action and created a string of electronic albums. This double set cherry-picks from the first five (made between 1983 and 1988). Created on a variety of Korg, Moog, Roland and Yamaha synths, it adheres to the principle that electronic music can be otherworldly. His sounds are the distant grandchildren of Louis & Bebe Barron's ground-breaking 1956 soundtrack to The Forbidden Planet but with a tuneful instrumental pop edge and a sure sense of the psychedelic. Comes with a 12" x 12" art/info sheet that lays out some of the background.
Hector Plimmer Next to Nothing (Albert's Favourites)
Out last October but theartsdesk on Vinyl is like slow food; takes its time but tastes better than the rest. Hell, that's what the vinyl game is surely about. The label Albert's Favourites bridges a soul-jazz-tronic zone and sometimes they fly too close to wispy north London dinner party music for me, but mostly not. A solid case in point is this striking album by DJ-producer Hector Plimmer which merges stately downtempo electronica with a stoned sort of funkiness, slivers of drum & bass flavour, and the occasional female vocalled song. It's imaginative and doesn't use mellowness as an excuse for laziness (a common trait of chilled music). Moments of it are redolent of early Massive Attack yet the general ambience is very much Plimmer's own particular spring evening back garden haze.
Oliver Koletzki Fire in the Jungle (Stil Vor Talent) + Waclaw Zimpel Massive Oscillations (Ongehoord) + Swarm Intelligence Ultraware (Voitax) + Aïsha Devi S.L.F. Versions (Houndstooth)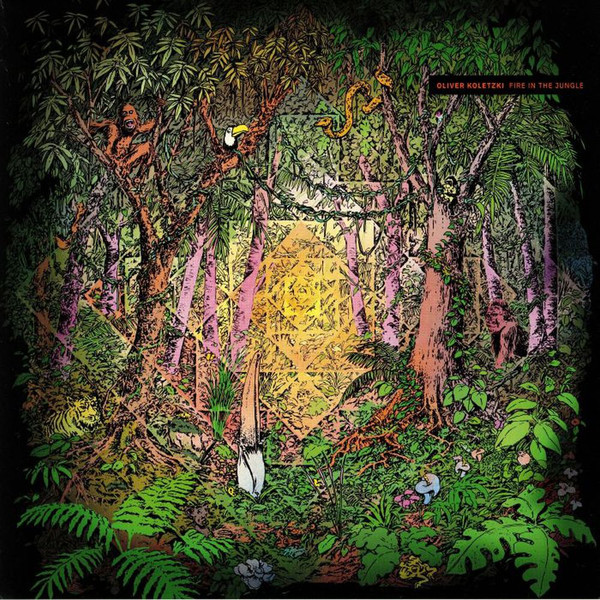 A host of releases with their toes in the world of electronic dance music. Berlin producer and Stil Vor Talent label owner Oliver Koletzki's eight album Fire in the Jungle is a subtle but straightforward pleasure (and has nothing to do with jungle!). It's smoothly produced and ready for the easy-rolling later segments of the clubland night. What stops it being faceless is its low-humming melodic suss and the way tribalistic sounds are incorporated. It's not in-yer-face, actively seeking attention, nor is it straight tech-house, but once it's playing the brain and feet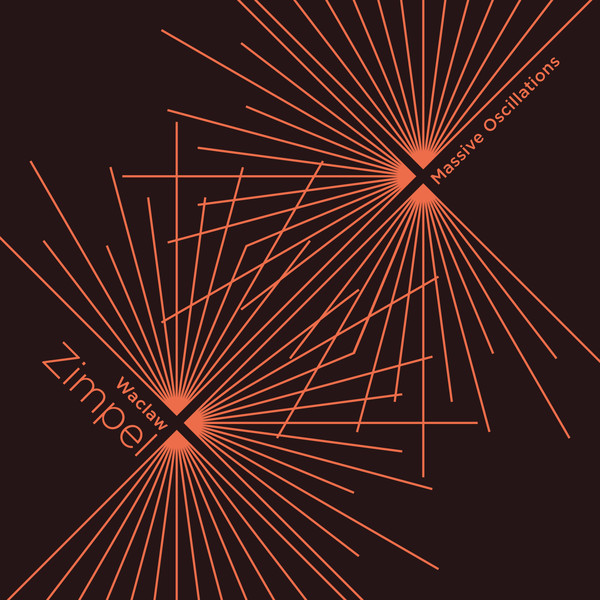 slowly fall into line. Polish avant-jazzer Waclaw Zimpel's latest consists of four lengthy hypno-drone-glitch pulsers that range between nine and 16 minutes in length. There's a rhythmic underpinning that holds the attention, somewhere between classical minimalism and Krautrock. The sounds swim the brain out of the ear and off downstream. Well worthwhile if the mood is right (not sure Zimpel would approve but the track "Random Odds" also sounds very fine at 45 RPM!). Comes with 12" x 12" insert containing the thoughts of Dutch art critic Laurens Otto.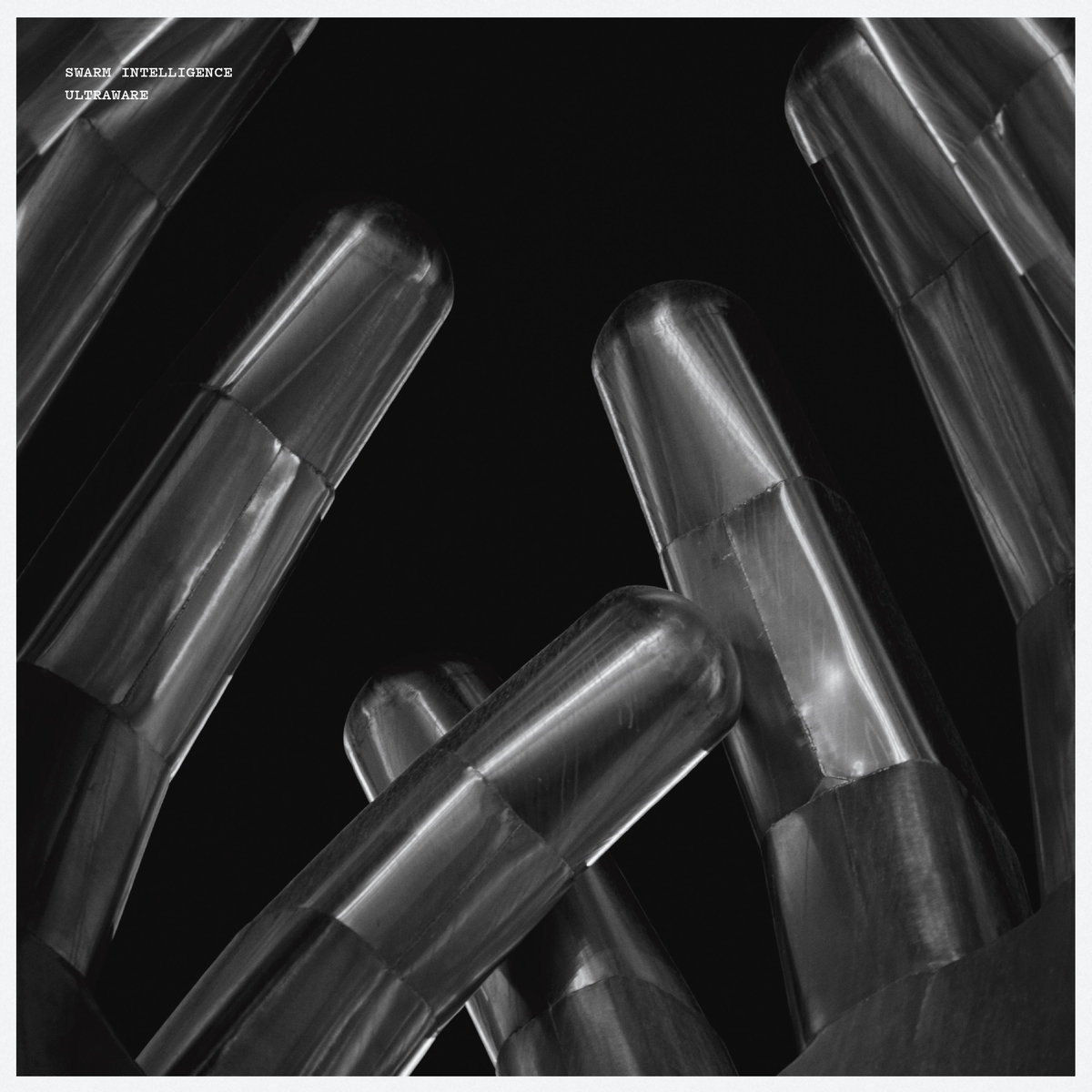 Producer Simon Hayes – AKA Swarm Intelligence – likes his sounds as heavy as an anvil repeatedly being hurled at a hollow enforced concrete post. His latest EP comes with four tracks that brook no argument, dark-toned, with titles such as "Rise of the Machines" and "Cybernetic" giving some hint of the Terminator crunch involved. It's not techno but its spirit is, the beats are electro but the vibe is speaker-busting, a deliberately head-mashing urban gothic. Finally Swiss–Nepalese art-electronica sort Aïsha Devi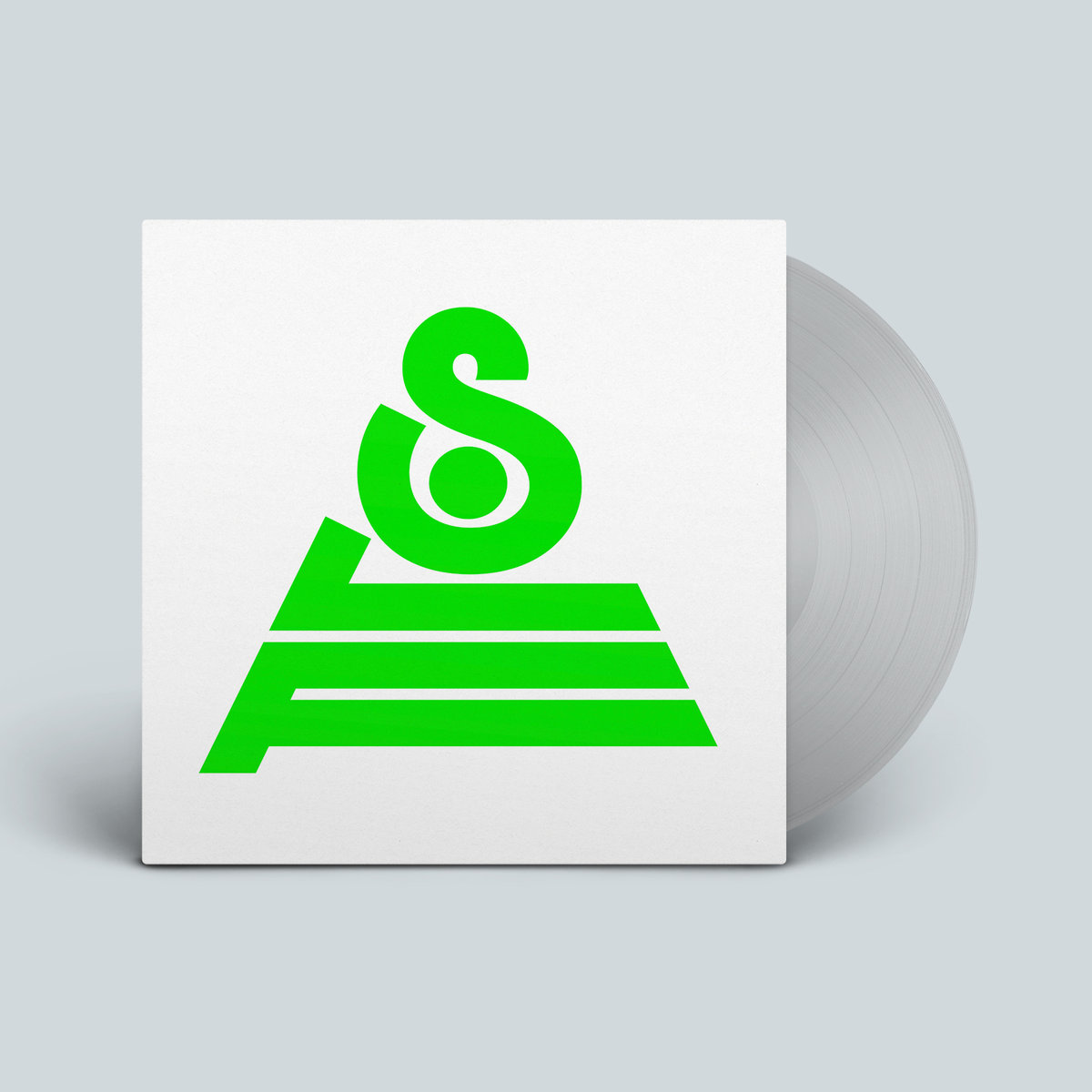 offers a transparent vinyl 12" of remixes from her second album, DNA Feelings. It is, to be frank, a challenging cacophony that takes no prisoners – but mostly in a good way! Peak noisiness is achieved by Indonesia's well-named Gabber Modus Operandi whose version "Uupar Theory" is a migraine in recorded form. Other takes come from Chinese producer 33EMYBW and Jamaica's Equiknoxx Music but theartsdesk on Vinyl's favourite is the thudding Norwegian junglism of Varg's "I'm Not Always Where My Body Is". Wilfully difficult stuff but the better for it.
The Seshen Cyan (Tru Thoughts) + Taylor Swift Lover (Republic)
A couple of tasty electronic pop albums from the States. First off, San Francisco's The Seshen reach their third album, which is as happy throwing down Jessie Ware-ish alt-R&B slowies as it is mustering sleek late-Eighties synth-pop that wouldn't be out of place on the soundtrack to the film Drive (("Head to Head" is a tasty example of the latter). In Lalin St Juste, they have a charismatic front-woman and lyricist who, this time out, musters a morose poetry that's sometimes disguised by the slink and bounce of the band. Indeed, this may be their strongest set of songs to date. Comes on transparent cyan vinyl (of course!) with 12" x 12" lyric/art photo insert. Released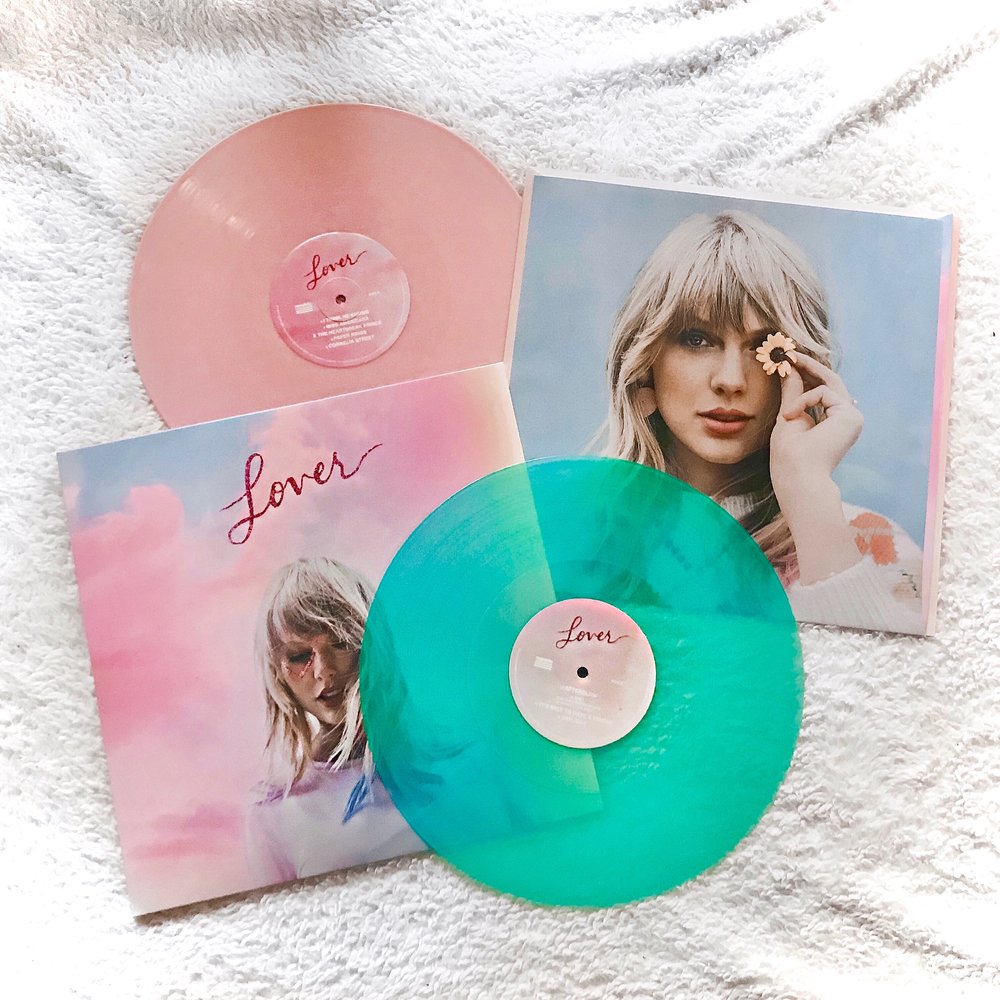 last summer but only on vinyl much more recently, the newest Taylor Swift album is a deal cheerier in tone to her last couple, less full of ex-boyfriend put-downs and self-justification (albeit there are exceptions such as the unhappy but catchy "Death by a Thousand Cuts"). The appeal here will be the packaging as almost everyone who wants the actual music will have it already. It arrives on Taylor-portrait-pic double gatefold in lyric photo inner sleeves. One record is on pale blush vinyl and one of equally pale turquoise. The contents are catchy top notch pop in a variety of styles. The more saccharine cuts are not to my taste but tunes such "Miss Americana & the Heartbreak Prince" are well worth repeated plays. And she's playing Glastonbury...
Various Jojo Rabbit OST (Hollywood)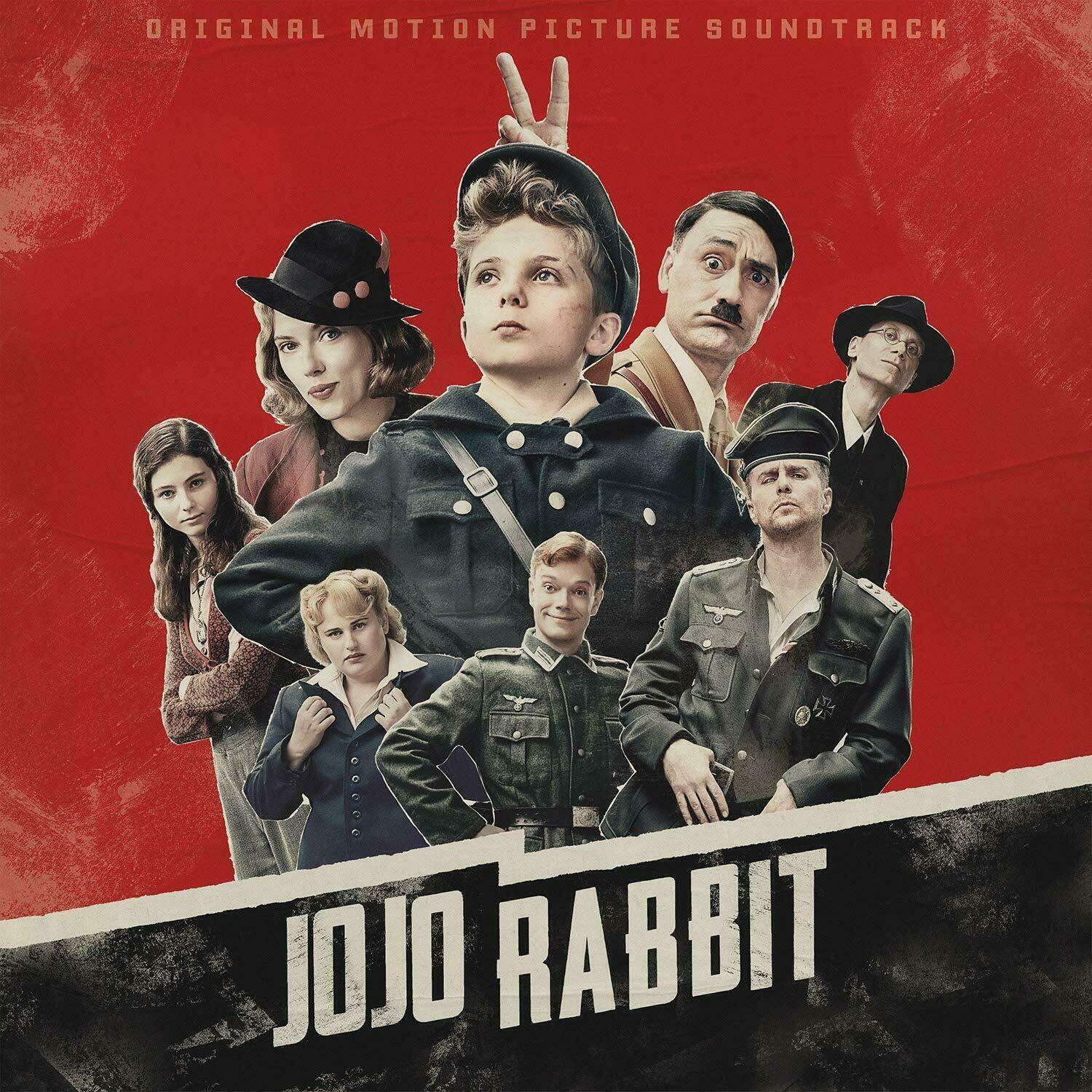 Music plays a key role in Taika Waititi's recent cinematic satire about the Nazis, Jojo Rabbit. The film itself is uneven in tone but eventually, due to its relentless imagination and gutsy spirit, that seems not to matter (Waititi's bananas portrayal of a camp dream-vision Hitler is especially a comic treat). The second side is devoted to the film's original and other orchestral music; the former is by Hollywood heavyweight Michael Giacchino, who mosty plays it very delicately but also has fun with the Teutonic on "Jojo's Theme", while the latter consists of material by Strauss and Charles Gounod. The A-side is more fun, with German versions of David Bowie ("Heroes") and Roy Orbison ("Mama") alongside a tasty cross section of songs including Ella Fitzgerald, Tom Waits and Love. The album comes with two 12" x 12" inserts, one featuring images from the film and basic music info, the other a print of the insulting drawing that Jew-in-hiding Elsa draws of the title character.
Craven Faults Erractics & Unconformities (Leaf) + Richard Fearless Deep Rave Memory (Drone)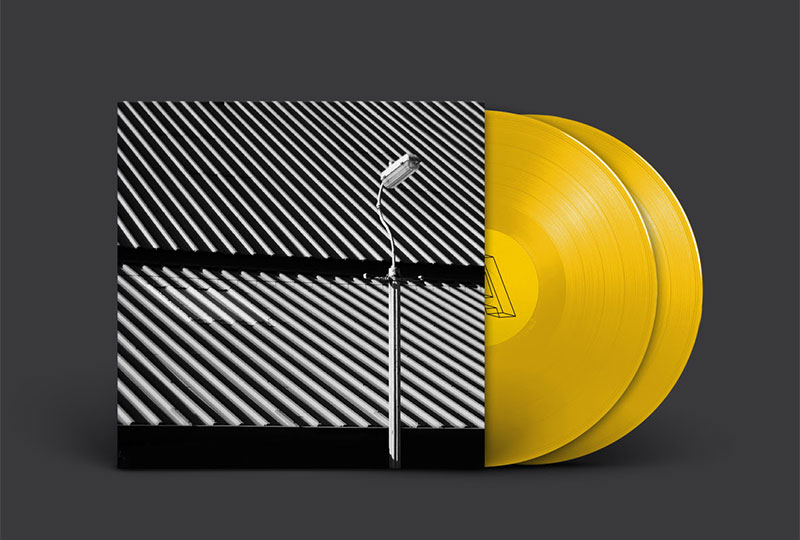 Two albums that go deep into mind machine music. Craven Faults is a northern British producer whose identity is a mystery and whose debut album, following a series of EPs, is supposed to represent "Half-remembered journeys across post-industrial Yorkshire". Be that as it may, Erratics & Unconformities, which comes on double in art-photo gatefold, contains a set of hypno-drone analogue synth pieces that revolve and loop, seeking the sweet spot between Stockhausen and the least pompous early work of Jean-Michel Jarre. There's also more than a smidgeon of the original techno spirit in there – searching for the infinite in a machine. The amazing thing about this stuff is that it's not boring! There's really not much there but what is there is layered in such a way as to suck you into android plateaus of contemplation. Richard Fearless's journey away from his late-1990s Death In Vegas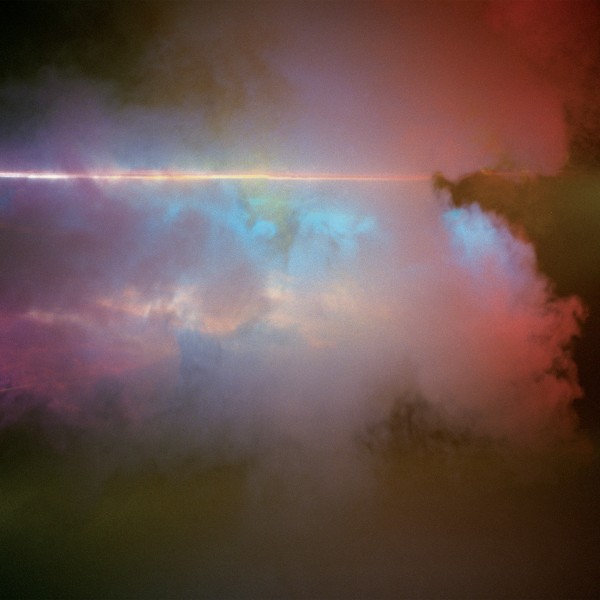 rock'n'roll big beat incarnation has been one well worth attending to. Some of his best work derives from his post media-hyped period, notably 2011's impeccable Trans Love Energies album and its outstanding dancefloor cut "Your Loft My Acid". His latest release is his first one under his own stage name and, as the record label suggests, is much about drone. However, he doesn't explore the same territory as Craven Faults, preferring a more shimmering ethereal sonic journey, the most laid back cuts like the imagined soundtrack to some lost Tarkovsky film. Also these shimmering exercises sometimes are sometimes spiced with additional beats and, in any case, only make up two thirds of the album as they're suddenly and rudely interspersed by varying degrees of techno assault, notably the cantankerous abrasive attack of "Devil on Horseback". Fearless remains an electronic producer at the top of his game.
Ala.Ni Acca (Sony)
Brit-Grenadian singer Ala.ni's 2016 debut album was a lovely, rather old-fashioned affair, a laid back torch song set about heartbreak recorded simply, which sounded modern yet retro at the same time. Her new album, which arrives on 10" gatefold with 10" x 10" insert, seems to be her take on doo-wop, with much of it built around vocalising that harks back to the pre-Beatles era. Then again, there are tracks such as "Van P" and "Differently" where the voiced dubby basslines and R&B construction add up to something contemporary and, in a grown-up way, pop. "Le Diplomate" features the growling spoken word of Iggy Pop but Ala.ni doesn't need guests; she's original and talented, has an emotive soul voice, and her sound is digestible and straightforward. It's easy to imagine her being very successful.
ALSO WORTHY OF MENTION
Chitose Hajime Amami Shima-Uta Remixes (Augusta): This Japanese folk artist has a reputation for fusing roots styles to new age effect (a reputation similar, perhaps, to Enya in Europe – albeit musically very, very different). Her latest release, sent to theartsdesk on Vinyl all the way from Japan, is a collection of crossover remixes that place her on the abstract electronic downtempo spectrum with alt-electronic names remixing including Ryuichi Sakamoto, Tim Hecker, Dorian Concept and the late West Coast freak-hopper Ras G, alongside Japanese talents Shintaro Sakamoto and Chihei Hatakeyama (of Opitope). The tone throughout is varying degrees of ambient wash and smudge, highlighting Hajime's fluttering high voice, the exception being Concept's abstract electro exercise. It's an interesting and mostly peaceful experiment.
The Hit Parade The Golden Age of Pop (JSH) + Pete Astor You Made Me (Daux Lux/Gare du Nord): Two albums whose roots lie in the determinedly anti-slick 1980s indie scene, but which are both approachably pop. The Hit Parade offer their latest volume of jangle-pop, led by frontman Julian Henry. Wordy and Momus-esque in tone, it's an acquired taste for those who enjoy this rather archaic, gentlemanly vision of English alt-pop. The best of it – such as their song "Happy World" – has a certain charm. Comes with a 12 page mock-biog comic that's narratively obtuse but has a fantastic cover, sending up ageing music fans, and utilising a classic First World War propaganda poster. Pete Astor, on the other hand, was Eighties indie royalty, so nearly "making it" à la Primal Scream, backed by Alan McGee's Creation and Elevation operations. McGee was convinced in Astor as part of The Loft and The Weather Prophets, but it wasn't to be. Astor has since milled about music, firing out records when he fancies, and his latest is a likeable collection of covers, ranging from an unlikely take on Billy Idol's priapic "Dancing With Myself" to a persuasively grungey version of John Martyn's "Solid Air" to a delicious reggae-tinted swing at "Courage", originally by Irish indie outfit Villagers. A likeable collection that comes with an art card info insert.
Seth Lakeman A Pilgrim's Tale (BMG): Seth Lakeman, by far the best-known of Devonshire's three folkie Lakeman brothers, returns with a concept album, narrated by Marwood himself, actor Paul McGann. It's the story of the Mayflower, historically laid out in spoken word interludes, interspersed with Lakeman's song cycle that takes in the pilgrims' escape from England, their eleven year sojourn in Holland, their journey at a precarious time of year, their eventual arrival in the new world, and their impact on the local Wampanoag tribe. With guest appearances from Cara Dillon and Lakeman's own dad, the songs vary from celebratory jigs to dark-toned observations, with the lively, thoughtful spin on traditional folk that the singer has made his own. To my ears, more interesting than involving, but those deeper into that scene will likely find more to absorb. Comes in photo/info gatefold with lyric inner sleeve.
…And You Will Know by the Trail of Dead X: The Godless Void and Other Stories (Sony): One of the great rock band names, albeit one that has probably hindered rather than helped the band. They've been around for over 20 years but their tenth album is spirited and tuneful, coming on like sci-fi prog rock filtered through the prism of grunge. The art on the sleeve and, particularly, the 12" x 24" lyric insert, intimate a Tolkien-esque dungeons and dragons angle, or perhaps, given the big-boobed sword-wielding female centaurs, Heavy Metal magazine might be a more appropriate reference point. The lyrics of songs such as "Who Haunts the Haunter" and "Blade of Wind" are more cosmic in tone but this is not a turgid album, it has an appealing stoner rock vibe and songs that resonate.
Buddy Rich Just in Time: The Final Recordings (Gearbox): In November 1986, master drummer Buddy Rich gave his final UK performances over two nights at Ronnie Scott's, which were recorded using The Rolling Stones' famous mobile studio. He died the following April from complications following a brain tumour operation. Over three decades later his daughter Cathy, after much stress and hassle (according to her outer sleeve notes) has resurrected these recordings, on which she also appears giving a great vocal performance of the scatty Annie Ross novelty number "Twisted". Rich played alongside Tommy Dorsey and Frank Sinatra but, while the sound has a pure swing era big band bounce, its seasoned with instrumental solos that remind he also played with Charlie Parker and others, and the odd expected drum solo thrown in. It's a buzzy set that bursts with positive energy. Comes on double with a 12" x 12" info insert.
Mott the Hoople The Golden Age of Rock'n'Roll (Sony) + Elton John with Ray Cooper 1979: Live From Moscow (Virgin/BBC): Two with a solid Seventies lineage. For those not old enough to recall their prime. Mott the Hoople are more a reference point than well-recalled tuneage, primarily associated with their Bowie-written hit "All the Young Dudes". This "best of" compilation double set comes in gatefold, with info inner sleeves that also reproduce the covers of their last thee albums, the ones from which their hits came. Heard cold in 2020 it sounds so Bowie it's almost a pastiche but after the listener gets past that, this collection, including hits such as "Honaloochie Boogie", is a rockin' Bowie/Roxy/Steve Harley stew with a wit, theatre and energy that's appealing, as well as a nostalgia for a more joyously unselfconscious version of pop, especially on the delightful hit "Roll Away the Stone". Sir Elton needs no introduction but his May 1979 concerts in the then-Iron Curtained Soviet Union were ground breakers (his A Single Man album was, as a result, the first western rock long-player to be officially released there). The recordings are rich and clear, taken from the original masters which were recorded by the BBC for a documentary, To Russia With Elton. He was accompanied solely by high profile session percussionist Ray Cooper. I'd hoped this would add another dimension to John's sound but, in fact, most of the music, over four sides of vinyl on gatefold, is the singer band-less, performing one of his most stripped backed sets on piano. His instrumental take on "Sorry Seems to be the Hardest Word" showcase his excessive skill in this department while "Goodbye Yellow Brick Road" is such a great song it's hard to resist in any form. Overall, more of an Elton Unplugged experience than this writer was expecting but will appeal to those who want that.
Whyte Horses Hard Times (CRC): Mancunian producer Dom Thomas is given to elusiveness and subverting conventional presentation of his music (his 2016 album Pop or Not was re-recorded with a school choir and released within a year of the original). His latest outing is preceded by a limited edition of 50 on clear vinyl in a white sleeve embossed with "Hard Times" and its number. Showing his cult status, he's gathered a host of artists to appear on a set of cover versions - La Roux, John Grant, Melanie Pain, Badly Drawn Boiy, Gruff Rhys and others. The covers range from a cracking version of "Ça Plane Pour Moi" to "Satellite of Love", as well as far more obscure fare, all delivered with a sturdy, old-fashioned pop punchiness.
Smoke Fairies Darkness Brings the Wonders Home (Year Seven): Smoke Fairies have a great sound, boosted on their fifth studio album by producer Phil Ek (who's worked with the likes of The Black Angels and The Shins in the past). Jessica Davis and Katherine Blamire are now well over a decade into their unhurried career and the way their voices combine is delicious, one holding a gentle choral soprano that adds spooked power to the whole. The songs on Darkness Bring the Wonder home are not as immediate or otherworldly as some of their previous work (their Christmas album is one of this century's best) but their spare folk-blues still wanders across terrain that is all their own. Comes in info inner sleeve.
Boerd Misplaced (Anjunadeep): I take issue with the press release calling the label "infamous". Infamous is the Marquis de Sade, The Sex Pistols, Lord Byron… are any record labels infamous? Probably a few, but not recently, and certainly not trance megastars Above & Beyond's chill/backroom house label. The music of Swedish producer Bård Ericson does not reek of infamy either but is gloopy, ear-pleasing electronica wherein synth string and piano melodies flutter about creaky beats and gently glitched downtempo production. Comes info inner sleeve with lyrics from the few tunes that are not instrumental.
Various B Boy Hip Hop (Demon): This collection is a peach for fans of retro hop hop, arriving on double vinyl in basic info inner sleeves. The B-Boy label laid down one of the earliest blueprints for independent street level New York hip hop (specifically the Bronx), more interested in declaiming observations and boasts (always boasts!) than partying. Best known for being first outlet for Boogie Down Productions (featuring Scott La Rock and KRS1) who came through with debut "South Bronx", here present, the label only lasted around a year, from the tail end of 1986 to a slow fade in '88, undoubtedly derailed by the murder of Scott La Rock in summer '87. The music is mostly stark classic JBs-style funk loops, aided by drum machine trimmings, and the rapping, so dated, has the charm of nostalgia for a lost era. Thus one for the connoisseurs of hip hop's foundations.
Written By Wolves Secrets (Tenfold) + The Imbeciles The Imbeciles (The Imbeciles): Two very different takes on raging guitar rock. New Zealand heavy rockers Written By Wolves are tightly produced pop-metal, boasting a sound that's clean, multi-tracked, melodic, layered, exploding into roaring urgent – but again very slick – choruses of the type at which Bring Me The Horizon excel. In essence the harmonies are as clean-cut as those old hair metal bands of the Eighties (Poison, etc) but tied hard to much, much heavier riffing from tougher realms, resulting in a very now sound. US noisies The Imbeciles (once known as Wartoad) take a very different route to achieve impact. More akin to The Fall or Idles, their squawly racket prides itself on staying away from studio trickery, instead cranking out tangy, punky, angry sounds, the occasional burst of weird keyboard effects only adding to the general edginess, distortion and annoyance, The Imbeciles sound like they'd be great live which they are in the UK in April.
Malka I'm Not Your Soldier (Tantrum) + Georgia Ruth Mai (Bubblewrap) + Wilsen Ruiner (Dalliance): Three albums collected here under the loosest of pretexts; that they are all female-fronted acts that boast a similar independence of spirit. Malka is Scottish singer Tamara Schlesinger and I'm Your Soldier is her third solo album (she's had various previous incarnations). The vinyl is semi-transparent with a tint of olive hue; it's an eco-vinyl release which, as observed in the intro to theartsdesk on Vinyl, must be the way to go with this lovable but dodgily plastic format. Malka's music is unforced electro-pop crafted around percussive samples, thoughtfully perusing her life but also aiming to be tuneful. Georgia Ruth's music is full of sunshine on her third album, Mai ('May' in Welsh). It's Ruth's third album, recorded in her hometown of Aberystwyth, and combines sweet chamber pop with pared back acoustic ballads. Supported by Aberystwyth University and the charity Help Musicians, it comes on light bottle green vinyl and is an easy listen, light, clean and straightforward with intonations of the ethereal. It doesn't force itself on the listener but makes it presence felt. Comes with fold-out lyric/photo insert. Best of the three is the second album from New York trio Wilsen, fronted by the fluttering delicate vocals of Tamsin Wilson. Their music has something of the Cocteau Twins about it but is also inclined to Radiohead-ish explosions of production that lifts their sound to something more bullish and substantial. Comes with lyric inner sleeve.
The Deathtrip Demon Solar Totem (Svart): The Deathtrip is a British experimental black metal project with tentacles reaching deep into the Scandinavian scene, notably because the vocalist is Finland-based Brit Kvohst. Earlier material drew attention for its stark, hypnotic, alternative take on the style but key music-maker Host ran into difficulties on the second album as Kvohst was off working on his own projects. A couple of years later the pair finally recombined and Demon Solar Totem is the result. It has seven solidly sketched tracks of growled vocal threat but is lacking in oomph, with a trebly sound that would benefit from filling out. Perhaps this lack is the whole idea, but to these ears it's missing something. Comes on art gatefold with 12" x 12" lyric/art photo insert.
Tim Buckley Live at the Electric Theatre Company, Chicago, 1968 (Demon): Tim Buckley was a restless soul, starting off as a psychedelic Sixties troubadour but quickly wanting more and exploring freeform jazz-tinged ideas. When these 1968 recordings were made he was feeling his way towards a new direction, improvising and adopting all kinds of tones (check the loop'n' falsetto "Hi-Lili, Hi-Lo"). Because he was such a musical magpie, always moving forward, there are many Buckleys and, for me, the favoured one is his raunchy, funky, sexually charged later recordings, but this Chicago concert has appeal, capturing a musician restlessly unable to keep still and imbuing his occasionally bongo-supported solo acoustica with something a great many miles away from what had come before. Comes on gatefold with photo and solidly researched, detailed sleeve notes.
We welcome any and all vinyl for review. Please hit thomash.green@theartsdesk.com for a postal address.
There aren't many bands who muster such power matched to such a staunchly lunatic vision
Share this article