theartsdesk on Vinyl 58: Joy Division, Alma, Prince, African Head Charge, Wargirl and much more |

reviews, news & interviews
theartsdesk on Vinyl 58: Joy Division, Alma, Prince, African Head Charge, Wargirl and much more
theartsdesk on Vinyl 58: Joy Division, Alma, Prince, African Head Charge, Wargirl and much more
The most extensive, mostly monthly record reviews of all
Black and white sonic delight
Lockdown's easing and the record shops are opening here and there. So, to help vinyl junkies on their way, here's 7000 words of reviews, capturing the best of the last couple of months' releases on plastic. As ever, the sounds go everywhere, from hip hop to post-punk to Moroccan trance music. Dive in!
VINYL OF THE MONTH
The Four Owls Nocturnal Instinct (High Focus) + TrueMendous Huh? (High Focus) + Telemachus Boring & Weird Historical Music (High Focus)
Three albums from Brighton's High Focus Records which showcase many kinds of verve and ambition. The label is best known for nurturing the beginning of Rag'n'Bone Man's career but they are also one of Britain's prime hubs for real hip hop (as opposed to music that sounds nothing like hip hop but is called hip hop). One of High Focus's key acts is The Four Owls, a quartet of lyrical adepts as fluid, fast and ear-frazzling as any on either side of the Atlantic. The third album from Leaf Dog, Fliptrix, Verb T and BVA may be their most accomplished, and features appearances from a cross section of American dons; original Eighties wordsmith Kool G Rap, Wu Tang's Masta Killa, turntablist extraordinaire DJ Premier, R.A. The Rugged Man and Roc Marciano, as well as the band's British mate Smellington Piff. The latter's stage name, compared to the American MCs, encapsulates the difference between UK and US approaches to hip hop. Nocturnal Instinct is an unrelenting vocal showcase which full-on hip hop aficionados should welcome. I confess to finding its battering density too much, as when I saw them live, but that assessment is related to my taste rather than their quality.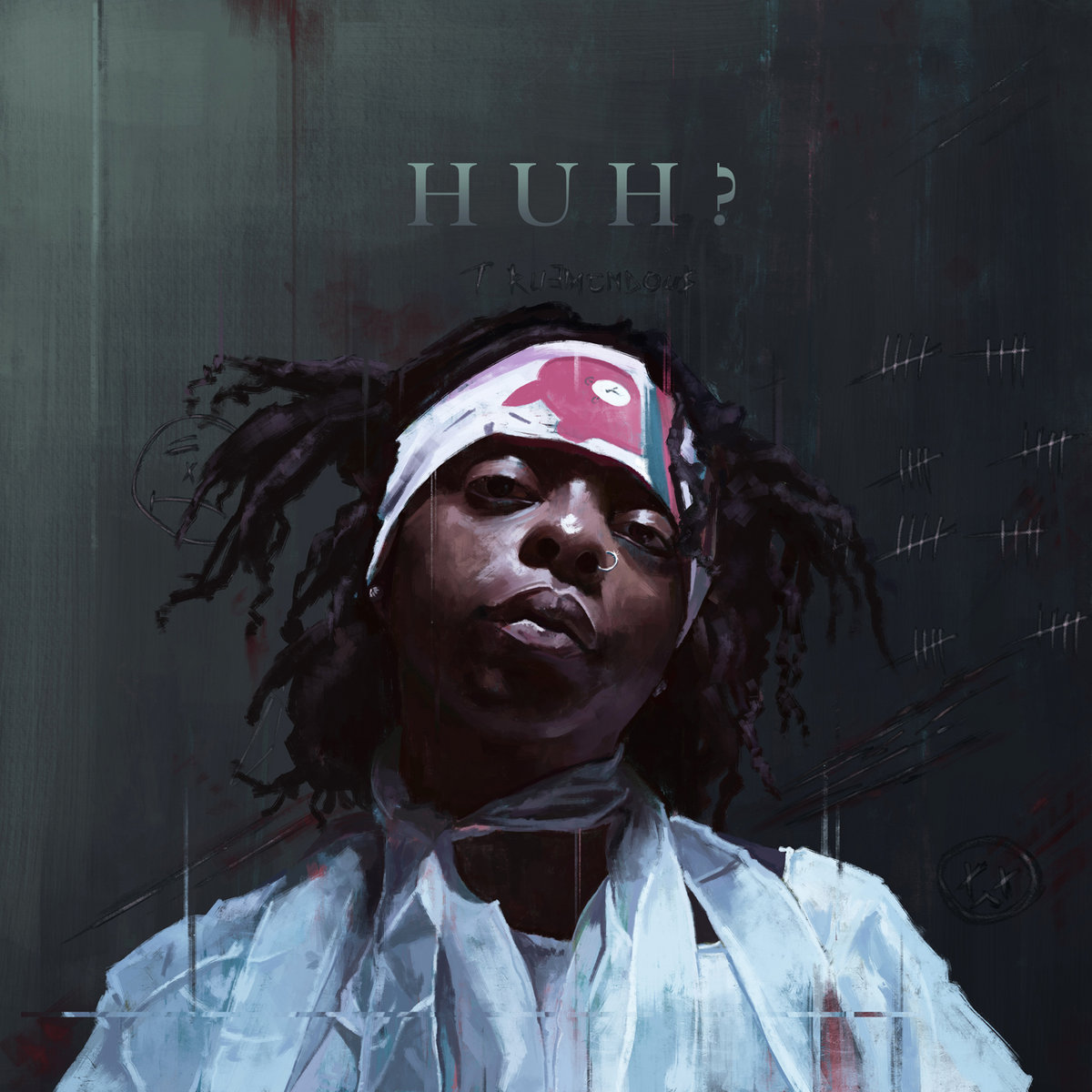 High Focus's first female MC, TrueMendous, was raised in Birmingham but is now based in London. On her seven-track debut EP she spits her bars with punch, her words a staccato attack, rich in vim ("Since I was sperm I was super-different"!), but the music has a rolling, slinky quality via producers Pitch 92, Illinformed, Winchester, Markus Jakes and Chemo. It ranges from the snarking post-dubstep growl of "Sweetheart" to the rolling, almost poppy "O.T.Y.L. (Part 2)". Characterful and verbally engaging, we need more from this one. What pushes these three releases to Vinyl of the Month status, however, above the excellent likes of Wargirl and Melt Yourself Down, is the extraordinary Telemachus album. This dude has been around in UK hip hop for years producing Jehst, Jam Baxter, Rag'n'Bone Man and the above TrueMendous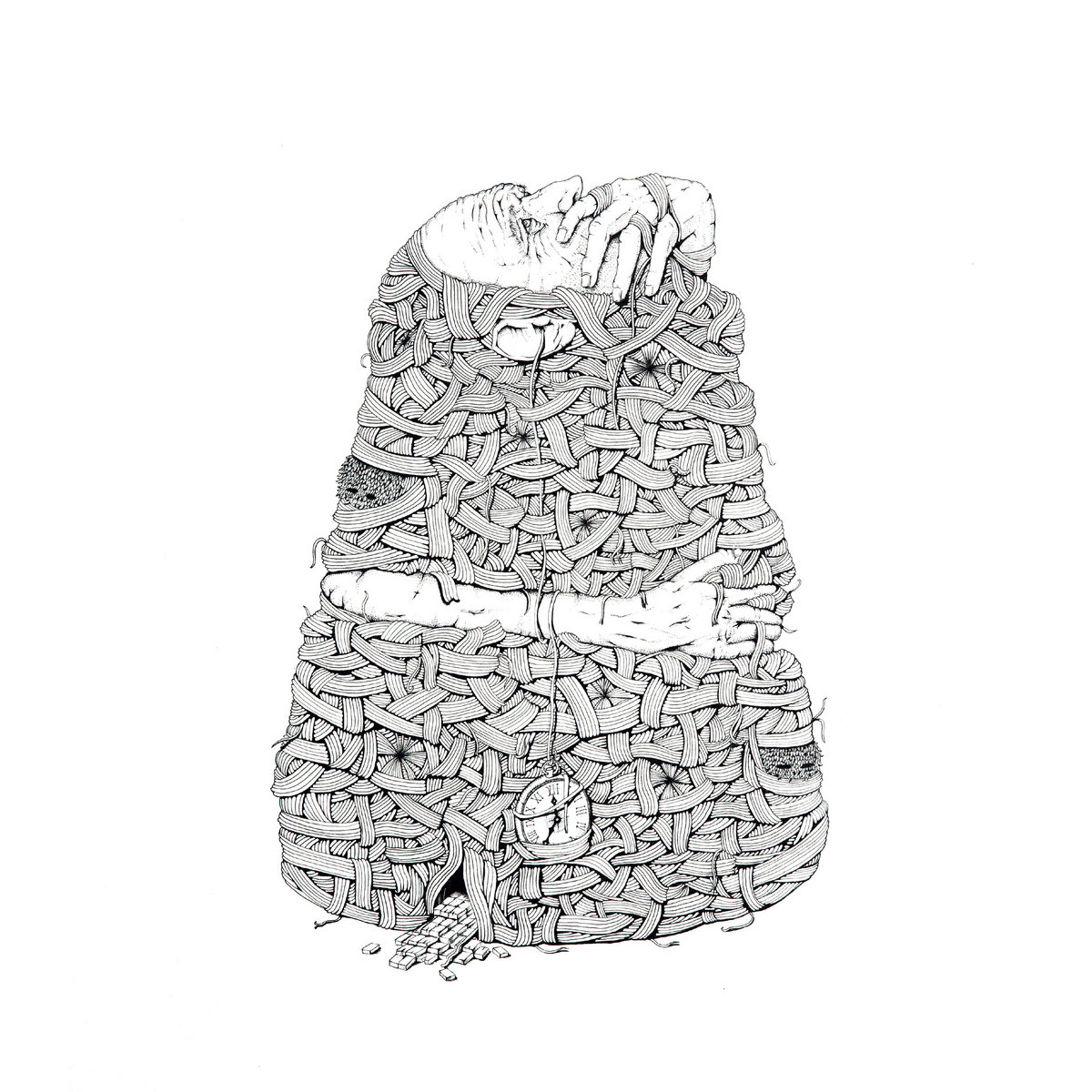 record under his Chemo moniker. He has released at least four albums as Telemachus but this is the first time I've come across him. Boring & Weird Historical Music is a double on gatefold which, like some of the music, features a fabular relation to South-East Asia. While there are moments of actual hip hop, such as the ragga-tastic dub-out "Wickedest Ting" featuring grime-lord Killa P, much of the album is instrumental, amalgamating global roots music into a unique soundtrack that ranges from flutey tribalism to percussively complex jazz. Every now and then a sampled voice rises up to make an announcement about the nature of rhythm or relate a snippet of folk tale, but mostly this is a complex, brain-absorbing sonic head-trip. Best title of the month too.
Wargirl Dancing Gold (Clouds Hill)
Californian six-piece Wargirl are the best new band you've never heard of. Half the group is men, half women, with Cold War Kids associate and occasional producer Matt Wiggins involved. They sound nothing like that group and everything like a mutant smash-up of Santigold, Blondie, Friends and the Tom Tom Club. There are post-punk genes in here but the music isn't spiky, it's tropical funk-pop with plenty of room to dance, layers of percussion and festival feeling. Wargirl deal in self-affirming party songs where esoteric lyrics ("I've been wearing bell bottoms since I was nine") combine with street carnival sounds – and even an unintended hint of that old Nineties baggy sound – to arrive at somewhere party-centric and vital. Comes in art info sleeve and may be one of the Albums of the Year.
African Head Charge Songs of Praise + In Pursuit of Shashamane Land + Vision of a Psychedelic Africa + Voodoo of the Godsent + Churchical Chant of the Iyabinghi (On-U Sound)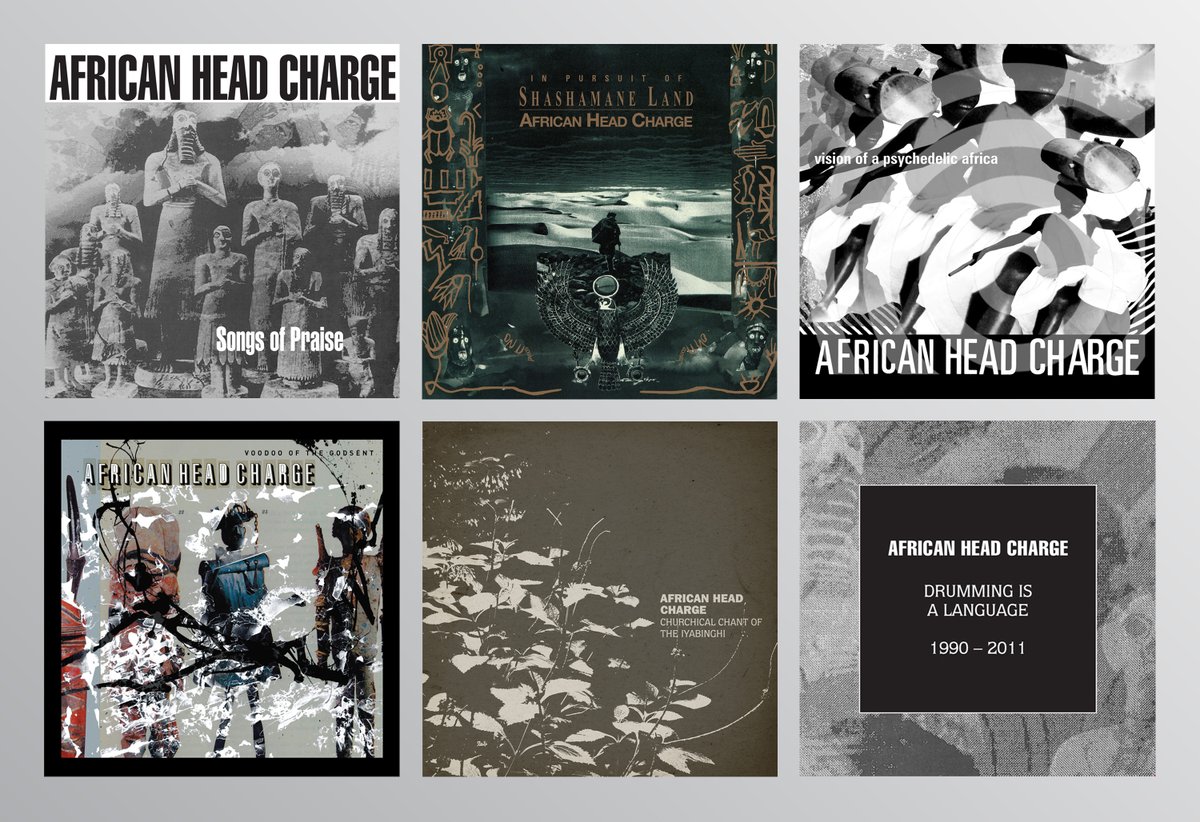 Following the Early Years reissues a few years back, these are a second tranche of releases exploring the back catalogue of African Head Charge, the band whose nexus was - and is - British-Jamaican percussionist supremo Bonjo Iyabinghi Noah and post-punk dub-meister Adrian Sherwood, with a revolving cast of On-U sorts popping in and out. These albums range over the band's career since 1990: Songs of Praise from 1990, In Pursuit of Shashamane Land from 1993, Vision of a Psychedelic Africa from 2005, and Voodoo of the Godsent from 2011, while Churchical Chant of the Iyabinghi is a lovingly rendered collection of outtakes and dubs based on the first two of those albums. Songs of Praise may be the best-loved oAfrican Head Charge album, but perhaps this is because it hit a historical sweet spot when ravers needed something exactly like it to come down to after an ecstatic night out. That's my story anyway. Like all the others, it comes as a two record set with the second disc devoted to previously unheard cuts, as well as a 12" x 24" insert containing an interview with Noah. Full of chants and explicit spirituality, it has an earthy quality, the whole built around endless pattering bongos as much as dub reggae. You can get lost in it and many of us frequently did. The follow-up, In Pursuit of Shashamane Land takes that blueprint and produces it up. Alongside the Jah vibes, there's a conscious sense of connectivity with the newly rising electronic dance scene (check the groove on the sensibly titled "No, Don't Follow Fashion"). After that, while Noah continued to release Head Charge albums here and there, and moved to Ghana (where he is to this day), the On-U Sound connection broke down (although he and Sherwood remained close). When they reconvened for Vision of a Psychedelic Africa, they hauled in the whole of Tackhead (Skip McDonald, Doug Wimbish and Keith LeBlanc), as lethal a rhythm section as anyone could ask for. The result, while absolutely Head Charged, has an added musicality to it, as well as a cleaner forward-thrusting pulse and playful instrumentation (check the twangy guitar on "Surfari"). Voodoo of the Godsent - which has Adamski on synths and also features original Aswad bassist George Oban – is also a shinier outing ("Stoned Age Man" has an almost Pink Floyd feel), with a tendency towards actual songs. But let's not give the wrong impression, it's still spaced out, oddball music, that smells strongly of ganja overload in the best way.
Jon Hassell Vernal Equinox (Ndeya)
This is the 1977 debut album from American musician-composer Jon Hassell and it combines a bunch of things that theartsdesk on Vinyl loves. I get sent a lot of "modern classical", for want of a better word, but much of it does not challenge, it merely takes accepted musical ideas and established aesthetics of beauty/ethereality, and layers them into a few creaks and glitches. Hassell's debut, however, is an object lesson in stunning, unselfconscious vanguard-ism, albeit the "classical" heading is way too narrow here. Having studied with master Indian singer Pran Nath and also with German titan Stockhausen, he was interested in finding a place where, to put it very crudely, their traditions might meet, with the rising possibilities of electronic instrumentation also thrown into the mix. And that's what this album is, led by Hassell's unique raga trumpet style, a step forward into new territory, whether the epic tabla-centric title track, the loose tribal feel of "Toucan Ocean" and "Caracas Night September 11, 1975", or the sheer drone potency of "Blues Nile". Alongside reflections from Brian Eno, Hassell says on the inner sleeve notes that he was on mushrooms for at least some of it. That figures, for there is a contemplative, psychedelic aspect to it all too. A groundbreaking record.
Stephen Mallinder Pow-Wow (Ice Machine)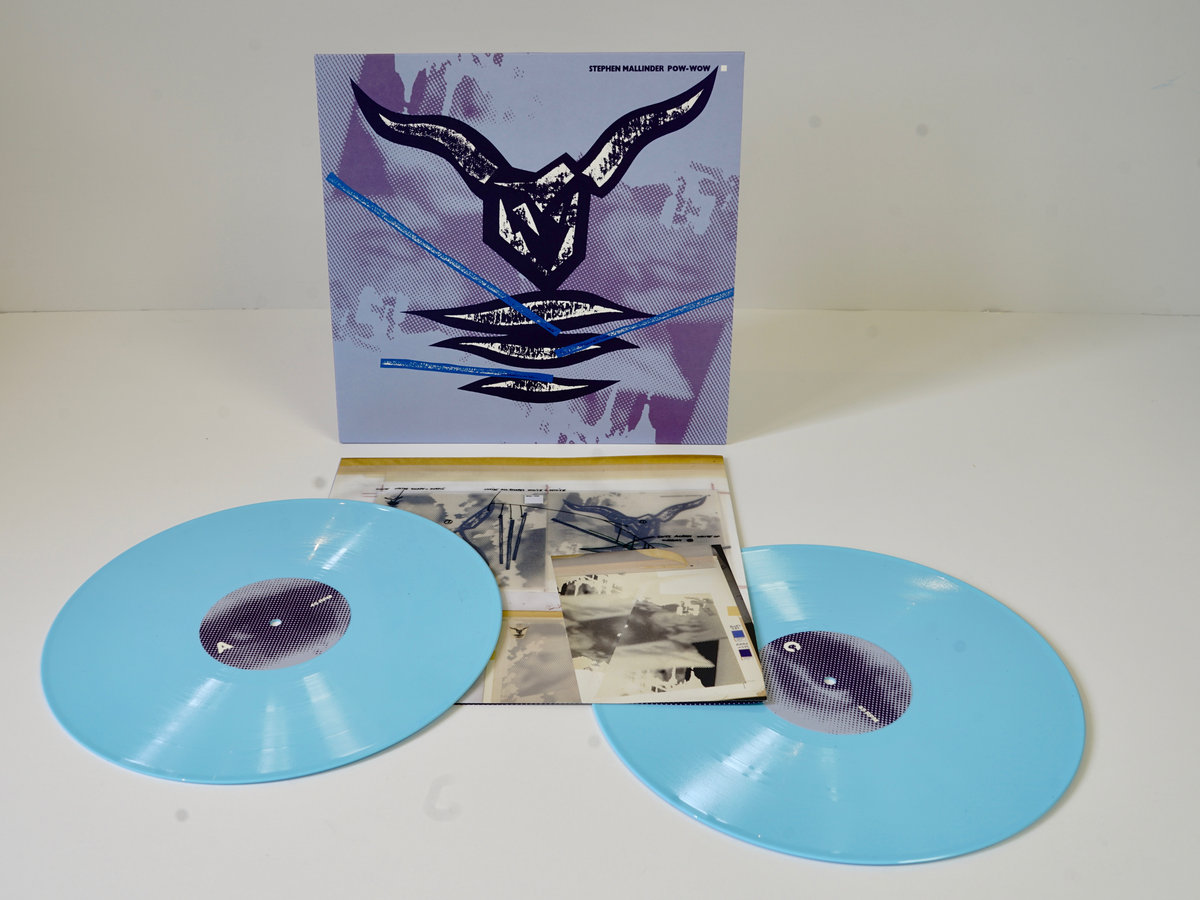 Fans of On-U Sound, Trevor Jackson's various projects, Optimo, and those others who've explored post-punk's percussive, dubby possibilities, will likely enjoy this reissue of the 1982 debut album from Stephen Mallinder of Cabaret Voltaire. As well as the tracks from the original, this two record set also contains both sides of the 1981 12" single "Temperature Drop/Cool Down", as well as a gloopy, abstract-funk Japanese edit of the latter track, and the clanging, bizarre, backwards-sounding "Del Sol", which was originally on a 1983 compilation from the label that released all these the first time round, Fetish Records. The music here does not sound like Cabaret Voltaire, and nor is it pushy and in-your-face; instead, it shuffles and creeps along, taking its time over unhurried basslines, a collation of metallic skank, clank and rustle, only revealing itself slowly. Comes with a 12" x 24" poster insert featuring Mallinder's head and work-in-progress images of the Neville Brody cover art.
Alma Have U Seen Her? (PME/Sony)
In the wake of Billie Eilish's gigantic breakthrough major labels are, naturally, seeking the next iteration of similar. Those with long memories will recall that after Amy Winehouse blew up, Adele and Duffy appeared, fully prepped by their labels for the marketplace, the former going on to even greater success than Amy ever managed (no disrespect for Adele here, just laying it out). Finnish singer Alma is an idiosyncratic sort, presented on the inner sleeve green-haired, boiler-suited and sneering at the camera. She had a small hit with "Chasing Highs" a couple of years back, and has collaborated with Tove Lo and Charli XCX. You getting the picture - post-modern pop star. Her debut album opens with the gnarly trap-addled title track but soon settles to easily digestible 2020 chart-pop, however, these are high calibre songs, catchy and spirited, if sometimes samey. Filter out the fluff and there's an EP of top pop here (check out "LA Money"). Arrives on fluoro-green vinyl that, as it's supposed to, gives Alma's hair a run for the money.
Drift Symbiosis (Tapete)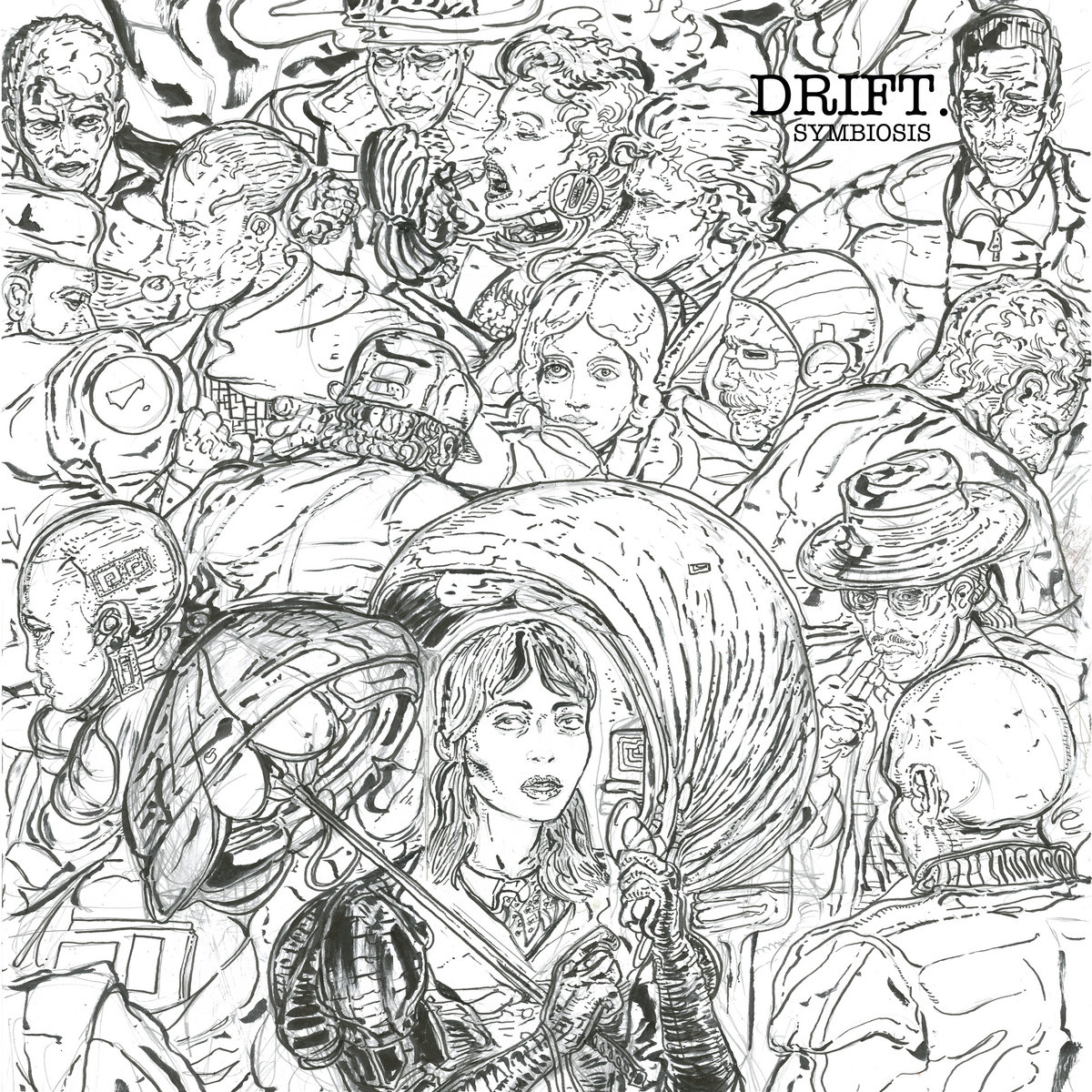 Brit-based Italian actor, model and musician Nathalie Bruno offers up a set of distinctively different and abstract songs on her debut album. Her musical architecture is redolent of industrialism, all crunch and factory whirr, but it's constructed in such a way as to avoid the masculine aggressiveness of most music in that genre. Instead, she's found a way to stitch together such sounds so that the result becomes a bleepy, gently cacophonous fuzz-rock trip hop, especially when she chooses to jump into the fray with her floating vocals. There are a couple of looping dubby cuts that have energy and a song called "Raytheon's Radar" is almost dancey… almost… but, on the whole, the album is rather morose in tone. It mostly gets away with this as it's sonically interesting to swim about in, full of ideas. It's Bruno's opening shot, after all - if she took what she's doing here and made it funkier and more approachable, she'd really be onto something.
Prince One Night Alone… + One Nite Alone… The Aftershow: It Ain't Over (NPG)
Two more from Prince's estate on swirling purple vinyl. One Night Alone… was one of his harder to access albums, originally only available to his fan club in 2002. Those looking for the funk will not find much of it here. This is Prince in contemplative mode, accompanying himself on piano with little other adornment. There's occasional percussion, as on the supper club jazzy "Here On Earth" which features shuffling brushed drums and light synth atmospherics, and strings make their presence felt (notably on the vampy "Objects in the Mirror"), but piano is to the fore. Notable for its cover of Joni Mitchell's "A Case of You" (or "U", in Prince's case), it doesn't actually feel that intimate, curiously, more like an ultra-polished, theatrical simulation of intimacy. In fact, One Night Alone… The
Aftershow is more revealing, showing off Prince in relaxed mode at a selection of late night post-concert jams, also from 2002, chatting with his audience and enjoying guests such as George Clinton. And what a band – Larry Graham! Candy Dulfer! Maceo Parker! Songs such as "Peach" are loosened and extended, while "Alphabet Street" is attacked with a speeding, party-hearted gusto. Over four sides in gatefold, this is the sound of Prince having a blast, jumping about his career as he fancies, and is a lively pleasure.
Yin Yin The Rabbit That Hunts Tigers (Bongo Joe) + Skinshape Umoja (Lewis)
Two albums that playfully explore what we once called world music. Dutch band Yin Yin fire out a debut album rife with South-East Asian scales and sounds. In practice this means anything from loungey cuts that aren't far from what might be in the background in a Thai restaurant, through to material that owes a debt to the spaghetti western soundtracks of the late, great Ennio Morricone (replete with neighing horses). Mostly instrumental, twangy guitar is at the core of it. The truth is that it's a dipper; drop the needle on a couple of tracks and it's refreshing, jolly, puts a smile on the face, but play the whole album and it's a bit one note, starts to pall. The fifth album from London producer
Will Dorey – AKA Skinshape – is a more rounded affair. Working with London-based talent of African origin, he's put together a cheerful, light-hearted long-player that fuses various styles and rhythmic ideas from that continent, mashing them into a set of songs that never feels forced. With a plethora of vocalists (D'Alma, Idd Aziz, Modou Touré and himself) Dorey's music has a gregarious social feel, more for listening (and eating?) than dancing. It's genial and likeable. Comes on plum-purple vinyl with a colourful 12" x 12" photo/lyric/info insert.
Melt Yourself Down 100% Yes (Decca)
This is one of hell of a party album. It even arrives on gold vinyl. Melt Yourself Down's third is also full of rebel spirit with lyrics that spend much of their time berating, tilting at unspecified wrongs, a sense of throwing off chains and breaking out of a cultural siege scenario ("It's up to you, man, it's up to you/You had it awesome, now you know not what to do"). Originally attached more closely to London's "serious" jazz scene, this version of Melt Yourself Down, signed to Decca and ripe to go large, leave no room for improvisational flab, every song is tight, their saxy side, matched by Afro-funk groove, post-punk bounce and catchy songs that have a kind of Jerry Dammers righteousness. If they can do this live – and I hear they can – roofs will be lifting off venues when we get back to doing gigs (please, let's get back to gigs!). Comes in lyric/info inner sleeve and begins haemorrhaging irresistible energy from the moment the needle hits the plastic.
Bab L'Bluz Nayda! (Real World)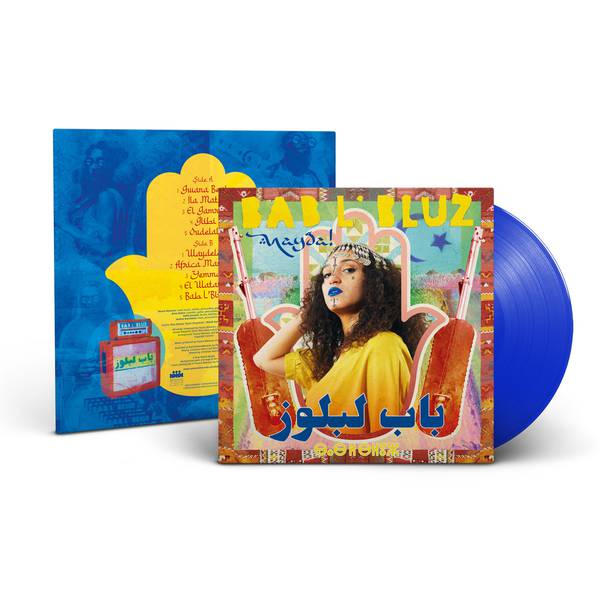 French-Moroccan outfit Bab L'Bluz make it their mission to combine rock band dynamics with the castanet-cluttered North African medicinal trance sound known as Gnawa. They are aided no end in this my charismatic frontwoman Yousra Mansour, whose Arabic-flavoured vocals flip, at any point she fancies, into riff-imitating revelry, as on the ballistic "El Gamra". The album's title, Nayda!, is taken from a youthful movement wherein those of Arabic North African descent celebrate their heritage in modern contexts. Veering between the purposefully raw'n'rockin' and more spiritually ascendant, ululatory numbers, it's a likeable debut but has already been reviewed on theartsdesk so I won't dwell further. Comes on transparent blue vinyl.
Joy Division Transmission + Love Will Tear Us Apart + Atmosphere/She's Lost Control + Closer (Rhino)
Three Joy Division 12"s, two of them long out of print, are reissued, along with a clear vinyl edition of their second and final studio album. What more is there to say about these? There's even a critically acclaimed feature film about them and the man who sang on them. Well… they're mastered with depth and richness. I played my original "Transmission" 12" next to the new version and there's nothing in it. Anyone interested will have all these in some way or other but it's an opportunity to have phat-sounding vinyl versions, as the 12" format allows. Not that "phat" is really the adjective, "Transmission" and B-side "Novelty" aside, to describe Martin Hannett's purposefully bloodless production. The short of it is that "Transmission" and "Love Will Tear Us Apart" (A-side rather than grungier B-side version) are both bangers that will still fill a good few
dancefloors; "Novelty" is a snarling, lesser-known post-punk gem with tasty guitar attack; "Atmosphere" carries its gloom with stately grace; I can never escape the desperate live version of "She's Lost Control" from the TV show Something Else, so to my ears this one sounds anaemic, but likely not to most; and "These Days" (on "Love Will Tear Us Apart" 12") is a decent song wherein Peter Hook's bass particularly adds human warmth. Closer has been deconstructed in such detail that I'll let you go elsewhere for that. I won't claim emperor fanboy status here. Suffice to say that while it is, yes, as funereal in tone as everyone says (the band's biography renders "The Eternal" heart-rending), what's sometimes forgotten is the slivers of punk rage that boil up here and there, notably on "Isolation". They all come in original Factory edition-style sleeves with little sign anywhere of their affiliation with Warner's back catalogue label, Rhino.
J-Felix Whole Again Hooligan (Tru Thoughts) + Sly5thAve What It Is (Tru Thoughts)
The ever-reliable Tru Thoughts imprint shows off its funky side with these two. J-Felix – AKA Brighton musician-producer Joe Newman – returns fives year after his debut to announce he's still in thrall to the likes of Prince and George Clinton. This time round, however, there's a looseness to the music, a more organic, less produced feel (which belies that fact the drum programming is ultra-tight). It doesn't all walk in the shadows of the aforementioned giants of the Seventies and Eighties, "Choppa Fiesta" goes to the carnival disco, "Us" recalls Eighties soul-funk, and there are jazz and soul flavours along the way too. The summer is here and this one's for the street parties we want but can currently only have in our imagination. Prince is casting a long shadow over this review: it was in his band that Texan multi-instrumentalist Sylvester Onyejiaka -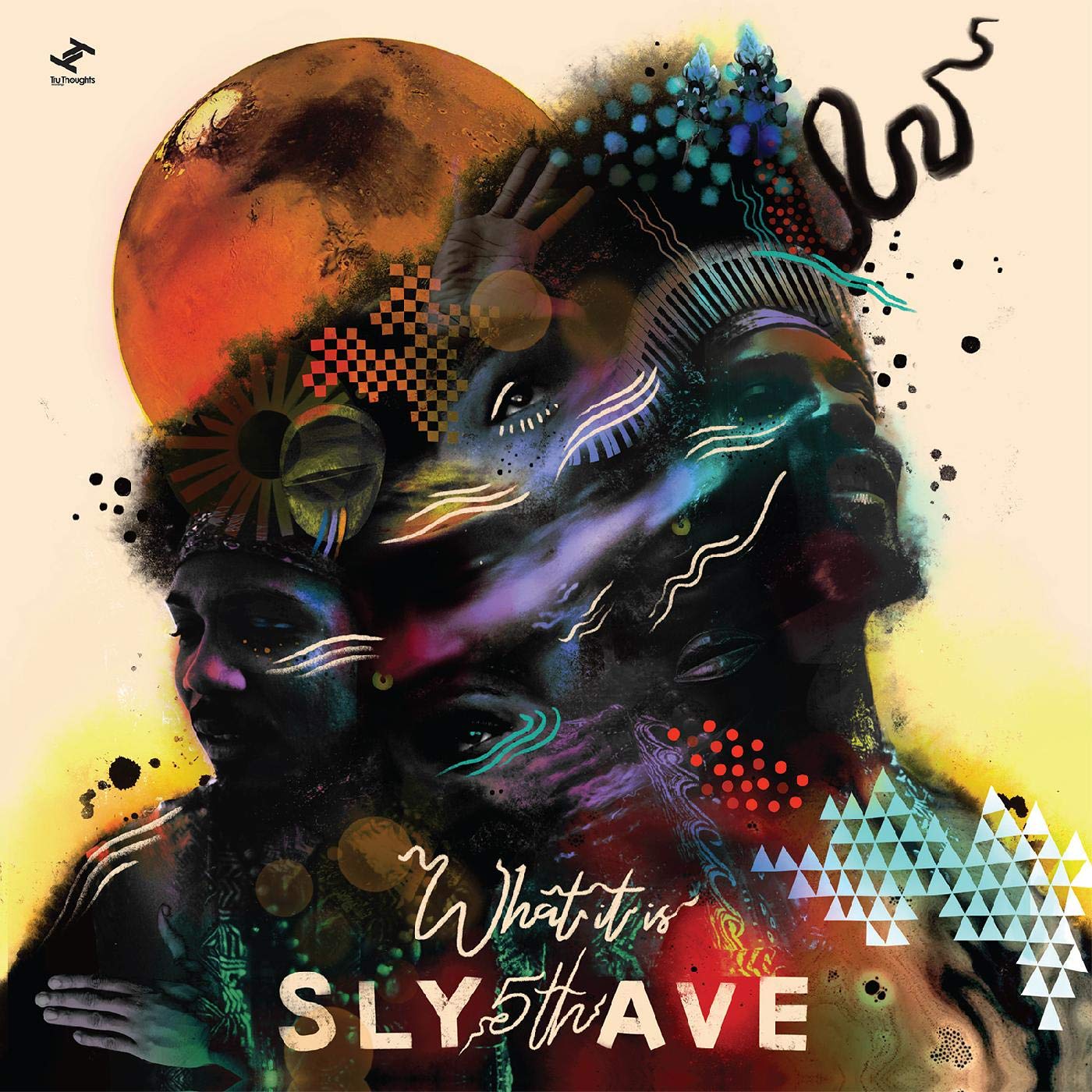 AKA Sly5thAve - cut his chops as a saxophonist. With a grounding in jazz and hip hop, he's done the rounds as a musician and his new album, his third, feels like the first where he's letting his hair down without a prescriptive agenda. His first, Akuma, was an investigation of his own heritage, exploring his paternal Nigerian origins, while his last album - and first for Tru Thoughts - was an orchestrated take on the work of Dr Dre. What It Is, though, goes where it fancies, from the hip hop of the title track to the electro-pop soul of "C-Side" to various jazzy vocals cuts featuring New York vocalist Denitia. Mixed by Will Holland of Quantic, it's a mellow, considered work that comes on double. Crudely put, Tru Thoughts has two sides, the vanguard ear-skewing material and the quality mid-paced jazzual soul and funk; both these adhere to the latter.
Ghostpoet I Grow Tired But Dare Not Fall Asleep (PIAS)
This is pleasing. Ghostpoet has been around for yonks – his Mercury-nominated debut album came out almost a decade ago – but I have never really "got " him, even when I saw him at Glastonbury (and if you're ever gonna get someone, it'll be there). However, his fifth album has pulled me in. It's a moody creature that arrives with a four page 12" x 12" lyric booklet. Backed by grinding rock-flavoured dirges, laced with minor key threat, he chats word pictures, poetics that emanate a dread at what Britain is becoming, at social media, at a life feeling trapped. There's a sense that, as the climax of "Nowhere to Hide Now" keeps repeating, "It's coming…". "It" may be a number of things but none of them are good. One number, "Concrete Pony" is a bona fide classic, slow-drawled and catchy as anything with its "Oh yeah, oh yeah" chorus. I'm a convert.
Rodriguez Jr BLISSS (Mobilee)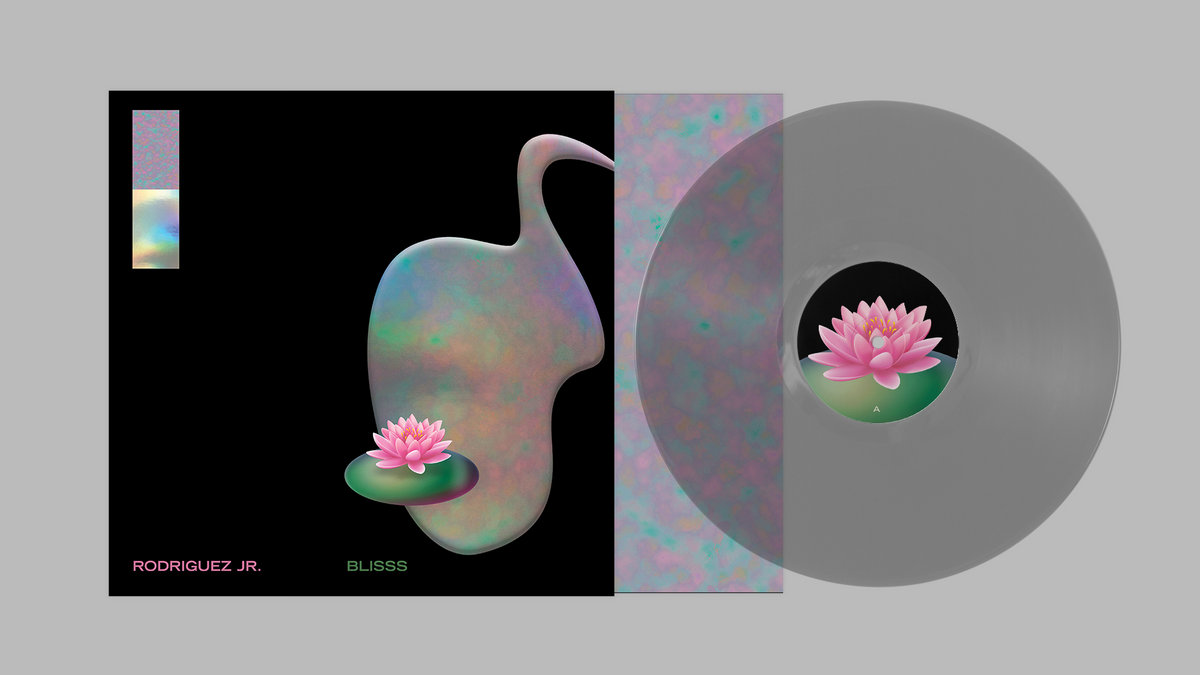 Back in the days when Laurent Garnier's F-Com was a force to be reckoned with, intermingling techno and jazz with aplomb, Oliver Mateu was one half of The Youngsters, cutting a swathe on the label. Many moons later he's gradually developed a career under the Rodriguez Jr moniker which, undoubtedly intentionally, gives the impression he's some undiscovered house don from New Jersey. His last album, 2017's Baobab, was a masterclass in deep house in its modern - rather than Larry Heard – sense. Like much of the best electronic dance music, it was clever with not a lot, never over-doing things, creating a mood over a stately 4/4 plod. His newly arrived third album expands his palette, adding melodic textures that veer on old German trance before the cheese arrived. Over four sides of transparent vinyl in elegantly understated gatefold, he also takes us through breakbeat, deep house songs featuring ex-Nouvelle Vague vocalist Liset Alea and cinematic big room chug. Not as understated as its predecessor, BLISSS is, nevertheless, a step sideways and forward.
Love-Songs Nicht Nicht (Bureau B) + Becker & Muckai Time Very Near (SaS)
Two albums that want to take your brain for walk. According to their Bandcamp page, the impossible-to-Google Love-Songs trio from Hamburg are "striving to mesh defined grids with improvisatory snapshots". It's that kind of language that might put theartsdesk on Vinyl and others off listening! So put that aside and just slap this debut album on the deck. Nicht Nicht contains seven pieces which, after a noodling start ("Proxy1"), successfully hypnotise the listener with scuttling rhythmic odysseys between three and eight-and-a-half minutes long. Built around percussive patterns, with deadpan German vocals occasionally present, it's presence is softly felt rather than dancefloor, but tracks such as "Selbstauflöser Teil 2" or the motorik "Tisch Mit Drei Weinen" have a subtle propulsiveness. Somewhere between Düsseldorf post-Krautrockers Kreidler and DJ Jan Schulte's genre-reinventing Tropical Drums if Deutschland compilation, Love-Songs are, firmly but unobtrusively, a tonic. Becker &
Muckai's debut operates in similar territory but is heading closer to very late, very stoned dancefloors. Susumu Mukai made early-'00s hipster waves as Zongamin while Jean-Gabriel Becker has a stream of obscure production monikers behind him. London-based, their new project deals in shimmering space-funk electronica. Usually built around simple drum patterns and repeating synth motifs, the pair leaves plenty of space to add all kinds of ear-entertaining detail and splashes of colour. There are robot chill-out moments, such as "Phantom Limb", but, aside from the demented insectoid scuttle of "The Double", their's is a consciousness-cuddling kind of almost-dance-music.
ALSO WORTHY OF MENTION
The Gist Interior Windows (Tiny Global Productions) + Stuart Moxham & Louis Philippe The Devil Laughs (Tiny Global Productions)
For indie music geeks of a certain age Young Marble Giants are THE band, firing out a beloved catalogue then disappearing at the start of the 1980s. These two releases are from different eras of the band's Stuart Moxham. The Gist was his immediate post-YMG outfit whose work, initially unloved, has been rediscovered over the years (notably, Etienne Daho sold a million in France covering "Love at First Sight" in 1986). Interior Windows is a likeable odds'n'ends album, including the 'This is Love/Yanks" single which was recorded by Young Marble Giants as they came to an end and transformed into The Gist. The eclecticism on display is enjoyable, ranging from Afro jit guitar to psychedelic electronic abstraction to doo-wop, via a superb minimal demo of "Public Girls". The Devil Laughs was put together a couple of years back by Moxham with Él Records producer-arranger Louis Philippe and is a more straightforward affair, full of laid back, elegant easy listening, but songs that still hold water. Interior Window is the one for me but The Devil Laughs is a spry summer afternoon album.
Pinch Reality Tunnels (Tectonic): Pinch was one of dubstep's first men off the blocks, leading Bristol into the fray, and has since made his presence felt on the serious, "deep" side of the genre-that's-no-longer-a-genre, working extensively with bass kingpin Adrian Sherwood along the way. Reality Tunnels is only his second solo outing, although he's fired out masses of material over the years, and it contains multiple styles, veering from the orchestrated washes of "Back to Beyond" to the techno of "Accelerated Culture", from the Massive Attack-ish "Entangled Particles" featuring Emika on vocals to the stark, grimey "All Man Got" featuring MC Trim. Arriving on double, it's a solid selection of sounds, mastered loud and with phat low end, as you'd imagine, but as much a showcase for his ideas and production skills as an album that gels. A good one for dipping into.
Black Sabbath The End (Universal) + The Who Live in Hyde Park (Universal): Two live sets from behemoths of 20th century rock. Black Sabbath's final gig took place in Birmingham (of course) in February 2017 and I couldn't get a ticket. This is annoying as it appears it really was their final gig. I saw Ozzie a year later but he was rubbish whereas, listening to this gatefold three record set, Sabbath clearly weren't. Ozzie does that weird slurring thing but the interplay between Tony Iommi's guitar and Geezer Butler's bass, well, it ROCKS. They plough through classics; they're all here, even coke ode "Snowblind". By the time they reach the final "Paranoid" they and the crowd are clearly in the zone. A massive band's final gig is really quite a thing – what a night! The Who's journey, by contrast is, unbelievably, ongoing, even though they celebrated over 50 years together in 2015 with a concert in Hyde Park to 50,000 people. This lot I've seen a couple of times and they have plateaued to an enjoyable rock'n'roll turn, a well-oiled machine with some great songs, which these three discs capture, especially the closing combo of "Baba O'Reilly" and "Won't Get Fooled Again". The Sabbath set, on the other hand, has fire, finality and a sense of occasion. The Who set has mod-ish inner sleeves while Sabbath's picture the three members.
Proud Mary Songs From Catalina (Proud Mary): 20 years ago Proud Mary were being bigged up to the hilt by Noel Gallagher who signed them to his Sour Mash label and had them as regular tour support. Right to the present day, Gallagher has guitarist Paul Newsome's back, giving him support slots for the High Flying Birds, but this is the band's first album in five years. Newsome and frontman Greg Griffin now live in California and that's the way their album sounds… then again, they always did, following that early Seventies tendency for Englishmen to discover their inner southern honkytonk blues. The guitar sound is pure Sticky Fingers in places but Proud Mary do not sound like the Stones, really, their genes also take in Dylan, Neil Young and all that Topanga Canyon stuff, a melancholic sunset underpinning. Those who fancy a dip into heritage rock stylings delivered with sincerity and solid songwriting will be happy. Comes in lyric inner sleeve.
Sparks A Steady Drip. Drip, Drip (BMG): How funny that the UK has formed a multi-decade bond with these Los Angeleno oddballs, but that's how it's played out. They have maintained an occasionally spiking fan-base here since the early-Seventies throughout multiple musical incarnations, notably as synth-pioneers. Their 24th (!!!) album embeds their songs within large-scale orchestrations, albeit synthesized. Russell Mael's hysteric high-pitched vocals are distinctive and lend melodrama to all, even when he's singing a song about mowing the lawn ("Lawnmower"), and the whole has a glitzy opulence, dipped in ironics. Arriving on double in gatefold, A Steady Drip, Drip, Drip has already been reviewed on theartsdesk but it's surely worth another mention!
DJ Boring Like Water (Technicolour) + Devendra Banhart Vast Ovoid (Nonesuch): A couple of 12"s. Brit-based Aussie DJ Boring has a moniker that's asking for trouble from music journos, but his first release in a couple of years belies any obvious gags. Via Ninja Tune sub-label Technicolour, Tristan Hallis, as his mum knows him, gives us four tracks that have a cosy tech-house energy. The title track has a snifter of Underworld about it but all of it's easy on the ears. If there's a quibble it's that it's all a bit nice and nothing unexpected happens (predictable, maybe, but not boring!). As upbeat dancefloor fare it's easy to imagine it holding the pace in Ibiza sunshine. Vast Ovoid is a sort of sequel to singer-songwriting eccentric Devendra Banhart's last album Ma. The A-side songs "Let's See" and "It's Not Always Funny" are decent, the former especially, coming on like Marc Bolan's early Tyrannosaurus Rex outings meeting the Velvet Underground, but it's the B-side where the real action is. The title track is a fluttering nearly-instrumental that's intriguing but it's the remix of Ma's "Love Song" by Helado Negro that's the peach. This combines a louche Astrud Gilberto bossa nova sweetness with understated electronic beats and bass. It's as cool as a cold cocktail by the pool on the hottest day of the year. Comes on white vinyl.
Don Bryant You Make Me Feel (Fat Possum): Don Bryant spent the 1960s writing songs and singing for Memphis label Hi Records (original home to Al Green), eventually marrying Ann Peebles with whom he wrote the deathless "I Can't Stand the Rain". From thereon, however, he rejected secular music and devoted himself and his music only to God. At least, until he was persuaded to record again four years ago. The second album since his return is, as might expected, especially as its on Fat Possum Records, a hearty feast of untampered old-fashioned blues'n'soul, rich in spirit, retro in feel, dipping deep into his own back catalogue (including Peebles' "99 Pounds"), and definitely not sounding at all like the work of a 78 year old.
Marion This World and Body + The Program (Demon): Many bands have careers blighted by drugs but Mancunian Brit-pop outfit Marion tend not to be mentioned alongside the likes of Alice In Chains. However, a brief look at their biography reveals a narcotic car crash centred around lead singer Jaime Harding, culminating in a 2016 jail sentence. Maybe not culminating. The band is still going. We shall see. Good luck to them. In the meantime, their two albums, from 1996 and 1998 respectively, are re-released. This World and Body has a 1979 new wave snap to it, songs such as "All For Love" boasting a sharp urgency, a bit Suede-ish but ultimately more punk than that. The Program, on the other hand, produced by Johnny Marr, recalls another Manc band of an earlier era, The Chameleons. It combines overwrought vocals and pleading lyricism with tighter, more rounded songs ("Let's All Go Together", "I Stopped Dancing") emanating a controlled desperation that nips at the heels.
Bibio Sleep on the Wing (Warp): This album-sized EP from Warp Records' prolific creator of folkish electronica is a peaceful piece; treated, reverb-laden keys and acoustic guitars folding into bird sounds and running water. Its construction owes something to the fringes of modern classical minimalism, the combination of found sounds and looping melodic motifs, but as much to label-mates Boards of Canada. As a listening experience it's a cuddly, happy, and primarily instrumental massage for the senses, but perhaps the most interesting moment is "Crocus", a sketch of a cut that veers from the village green and offers a strange echoing psychedelic dub that stands apart from the rest. While the album as a whole is undeniably lovely – and cleverly constructed – I'd love to hear more in this direction. Comes in art gatefold and art-info inner sleeve. I couldn't help noticing the similarity of the cover art to Lemon Jelly's 2002 album Lost Horizons; wonder if it's a deliberate tribute/comment. Oh, and kudos for naming a track "Miss Blennerhassett"; it's about time she received her due.
Nathaniel Rateliff And It's Still Alright (Stax) + Gary Olson Gary Olson (Tapete): A couple of singer-songwriters whose work has mellow charm. Released back in February and now on vinyl, the latest from Denver's easy-going Nathaniel Rateliff may have been carried to more acclaim had he come over to Europe as he was supposed to for a European tour this spring, but COVID-19 put paid to that. Nonetheless, his latest album, his third solo long-player, combines gorgeous easy listening, including stringed-up production where necessary (as on "All or Nothing"), with drawled, shuffling sincere songs that capture the attention. His guitar work is distinctively pared back, while occasional bursts of soul power, such as the sudden explosive chorus of "Mavis", remind it's on Stax. Comes in lyric/info inner sleeve on vinyl the lightest shade of turquoise. Gary Olson, on the other hand, attaches his wordy, literate songs to baroque pop arrangements and also plays trumpet. He is the frontman of a New York band called Ladybug Transistor who I've never heard of but who've been going since the mid-Nineties, with multiple albums under their belt. His style reminds of late period Al Stewart crossed with Belle and Sebastian, with songs that enigmatically and longingly sing of specifics without ever letting us know exactly what's going on ("Giovanna Please" features Giovanna, Carmine, Mrs Jones, Marie and Minetta Green - the latter a park, I think – but I've no idea what's going on, only that it's all tinted with the melancholy of lost opportunities). It'll be a bit wet for some but the songwriting is solid. Comes in photo/lyric inner sleeve.
Blancmange Mindset (Blanc Check) + The Vapors Together (Manmade Soul) + Aksak Maboul Figures (Crammed Discs): Three releases from early-Eighties units reconstituted to explore what new possibilities there might be for dimly remembered band names that long ago defined them. Blancmange, once a duo, has been one man, Neil Arthur, for almost a decade. Early-Eighties synth pioneers, their 1982 debut album is well worth exploring, but in recent years Arthur has been as prolific as he ever was, turning out a mass of material, some poppy, some more experimental, even recording a tasty single, "Big Fat Head", with his son Joe for vanguard dance music label Disco Halal. Mindset, arriving in yellow and black lyric inner sleeve, is an extension of his Eighties analogue pop work but with a less bouncy edge. It's not a dramatically catchy album but has lyrical intensity and focus. Rather than any song standing out, the whole conveys a solitary thoughtfulness. A coterie of fans are addicted to the 1979-82 electro-pop style and Arthur nails it: they may lap this up. The Vapors' moment was very brief, one big hit, and that hit was "Turning Japanese", a song everyone knows, even if they've never heard of the band who made it. They disbanded in 1981 amid record label wrangles that left them unsupported. Upon retirement from day jobs that have filled their lives since, key members Dave Fenton, Steve Smith and Ed Bazalgette got together and toured (with drummer Michael Bowes and Fenton's son Dan) and now give us a third album, 39 years after their second. Again, presented in yellow and black with lyric inner sleeve, the music owes less to the spiky post-punk mod sound of their heyday and more to the pre-psychedelic Beatles and other mid-Sixties pop acts, rife with cheery harmonies and Radio 2 choruses. It's very immediate, if lacking bite. Aksak Maboul are the most interesting proposition of these three. Their leader, Marc Hollander, has spent the last four decades helming vanguard Brussels global roots label Crammed Discs, but as the Seventies turned to the Eighties he was busy putting out oddball sounds as Aksak Maboul, from semi-listenable avant-garde weirdness to percussive post-punk grooves and bizarre alt-pop. Aside from excavating and completing a lost early-Eighties album with Véronique Vincent in 2014 (Ex-Futur), this is the first proper album since their return. Less explicitly "out there" than what came before, it adopts a free jazz twist on classic Sixties Gallic pop. Arriving on double in gatefold with a 16 page lyric/art booklet, it's tempts the listener a set of twitchily sweet femme-fronted songs. The angular awkwardness is still there but subtler, sublimated to a more steadily crafted ethos.
Simon Jefferis Vibrations (Deep Matter): London producer, video editor, beats chopper and hip hop afficionado Simon Jefferis drops his debut album and it's very jazz. There are three vocal tracks, notably Rosie Lowe's sultry contribution to "White Rabbit" (not that one, sadly), but the album is much more about laid back grooves which are maintained throughout. Arriving on psyche-art gatefold in a swirling info inner sleeve, Vibrations is a head-nodding late night set, replete with muted trumpet, sax, and a couple of rather unnecessary skits, the whole bringing to mind certain kinds of hip London bar, but with a lightly smoked looseness that goes down easily enough.
Compro Oro with Murat Ertel & Esma Ertel Simurg (SDBan Ultra): The latest from Belgian-based multinational jazz collective Compro Oro is enamoured of tribalist psychedelic rock. This is because they've hooked up with Murat Ertel of established Turkish freaks BaBa ZuLa, and his partner Esma, the project overseen by producer Difj Sanders (whose own releases are a lesson in global-flavoured percussive head music). Bearing a surface similarity to the work of masked Scandinavian loons Goat, it's a journey that combines occasional tides of fuzz guitar with sudden breakdowns into oases of synths, congas, glockenspiels, with the occasional spoken passages by the Ertels adding further otherworldliness. Live would be the place for this lot but Simurg is a worthwhile hot knife trip until we do. Comes in lyric/art inner sleeve.
Nightsports w/ Betamax Nightsorts w/ Betamax (Leaf): Dr Mark Slater from the University of Hull and Dr Adam Martin from the University of Leeds, musicologists both, have been given the opportunity by the Leaf label to produce a conceptual series of releases together as Nightsports. The idea is that a musician plays a session and the pair take the results and transform them. The first album in the series was with the composer Matthew Bourne and the latest is with Betamax, the drummer from jazz-rock mavericks The Comet Is Coming. It is, then, percussive, but the sounds are pulled to pieces and reconstructed, making for mood pieces with a surprising amount of tonal detail and melodic underpinning. In blurred art inner sleeve, these pieces are interesting rather than compulsive: there is something here, on its way somewhere, but they'd do well to focus less on shimmer and more on oomph. Comes in this month's most excellently wrought sleeve, of die-cut shapes, letters, dots and hieroglyphs in high quality, texture-embossed red card.
Percy Seaside Donkey (Vinyl Eddie) + David Lewis Among Friends (WW): There's indie and there's indie, and these too are proper indie, not secretly major label-funded operations. Both are micro-releases in very different flavours. They represent two faces of the classic indie sound. Percy are a punk-ish sounding outfit from York who revel in garage simplicity, lyrics spoken-shouted by singer Colin Howard. Their second album (with a new line-up from the first), recalls I Ludicrous in places, but with dry satire replaced with gritty, often narrative lyrics, snapshots of life, sometimes deliberately parochial, bearing an underlying narkiness. Comes with a 12" x 12" insert featuring striking photographs of Scarborough seaside life by keyboard payer Paula Duck. David Lewis, on the other hand, is a reasonably well-known academic moonlighting as a fey indie singer of the classic Eighties type. He is a dab hand at it too, coming on somewhere between Al Stewart and an acoustic session by the Weather Prophets. These are likeable songs, if from well-trodden musical ground, but I can't tell you anything about the packaging as they sent a white label. Please don't send theartsdesk on Vinyl white labels, unless a record may only ever coming out in that format.
MJ Cole Madraguda (Decca): Early-'00s dance don MJ Cole, best known for his soul-leaning UK garage productions, disappeared from the limelight way back to become a songwriting/production back room bod. 17 years after his last album he returns with a modern classical piece based around his piano-playing. Arriving on photo art gatefold and inner sleeves, it features lush but unobtrusive string arrangements from Tobie Tripp, and goes for warm, real room reverb, tinted with echo and mild electronics. It's mood music aiming for a gently uplifting feel, but earthy too. There's a lot of very similar stuff around at the moment, which doesn't help MJ Cole's cause, but my partner just walked through the room while this was playing and said, "That's pretty," which also about sums it up.
Peter Gabriel Rated PG (Real World): Clever title, right! One of the many things theartsdesk on Vinyl has done for me over the last five years is expand my musical taste. One artist I've become more enamoured of is Peter Gabriel, many of whose key works I'd missed, somehow only coming across his mid-Eighties crossover fare which wasn't and isn't to my tastes. Thus, I was cheery when I heard a new album of his songs written for cinema was headed my way. It opens with a song from Babe 2: Pig in the City (an ace film, by the way) which has a chorus that runs, "That'll do , pig, that'll do," to brass band backing. The album then heads on into cuts from films as varied as Wall-E, Virtuosity, Against All Odds and The Reluctant Fundamentalist. What they all have in common is the AOR flavour that put me off Gabriel in the first place. One of my rules for theartsdesk on Vinyl is never to include any record I don't have anything positive to say about so let it be known that at the end of Side 1 is "Taboo" from Natural Born Killers, a drum-centric number that has more in common with his excellent work on The Last Temptation of Christ. Comes in pop-corn covered inner sleeve.
We welcome any and all vinyl for review. Please hit thomash.green@theartsdesk.com for a postal address.
Read more vinyl reviews on theartsdesk
A complex, brain-absorbing sonic head-trip
Share this article