theartsdesk on Vinyl: Record Store Day Special 2019 |

reviews, news & interviews
theartsdesk on Vinyl: Record Store Day Special 2019
theartsdesk on Vinyl: Record Store Day Special 2019
RSD 2019 featuring reviews of releases U2, Desmond Dekker, Sunn O))), John Otway and more
Get out there and grab some plastic
Record Store Day is tomorrow which means that your local record shop will be packed with all sorts of exclusive, limited edition goodies as well as major label cash-ins. There are hundreds of releases but many aren't available before the day itself so below are the ones that theartsdesk on Vinyl got their hands on this year. Dive in.
theartsdesk on Vinyl's RSD Choice
Hot 8 Brass Band Working Together EP (Tru Thoughts)
The look of this release fairly shouts Record Store Day Special. In a transparent plastic sleeve embossed with the band name/logo in gold, it's a bright blue transparent 12". On board are four remixes and their previously released single "Working Together". Two of those remixes are of Hot 8's version of "Love Will Tear Us Apart" which Wrongtom subtly adds dancefloor bass heft while J-Felix breaks it down to an electro-Latin-rhythmed banger. And two are of "On the Spot" which London alt-funk group Animanz turn into a bass-techno pulsar and Magic Drum Orchestra deconstruct to a percussive roller with a giant brass interlude. The whole package explodes with life and is well worth owning.
U2 The Europa EP (Island)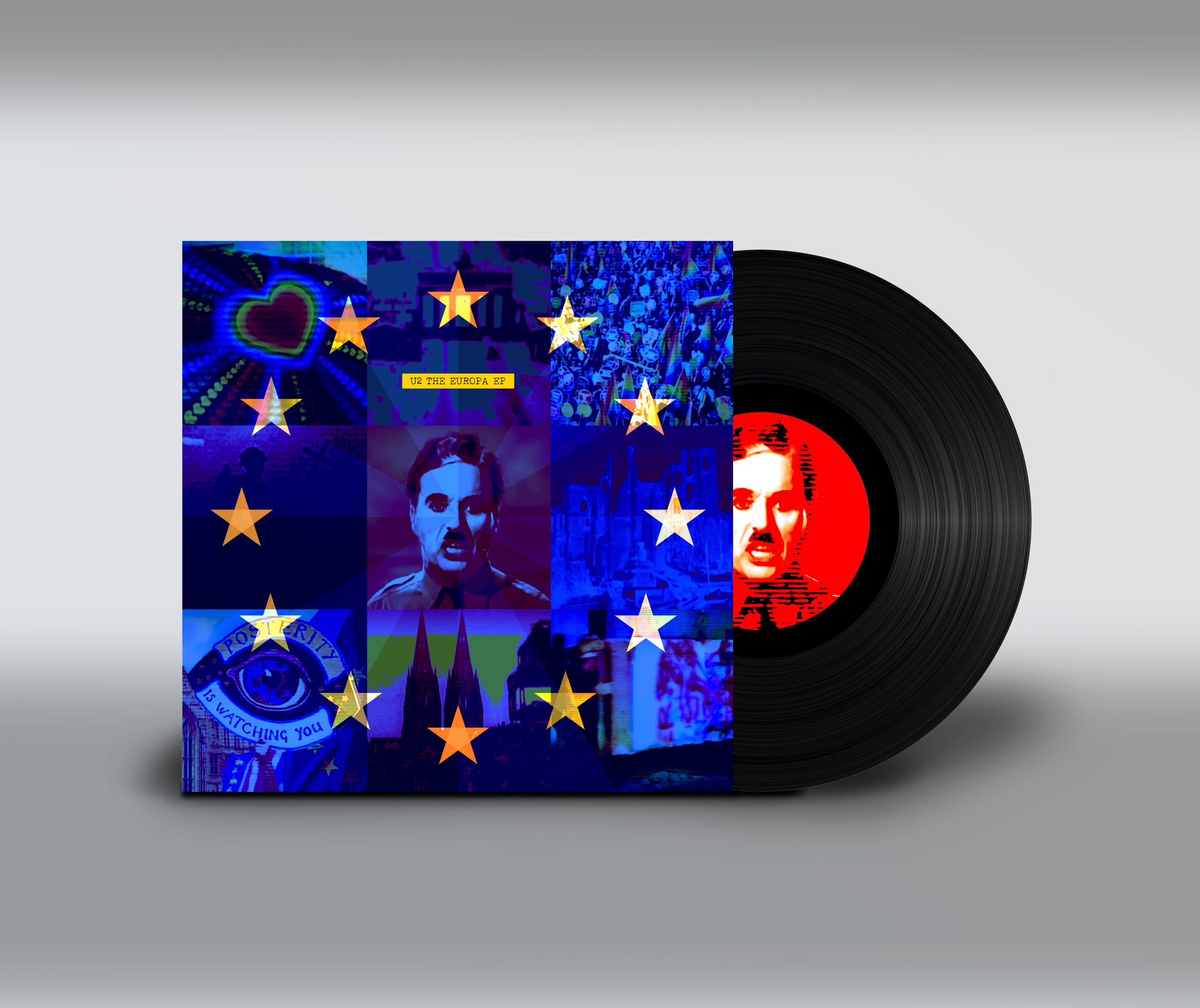 A four-tracker from the venerable stadium outfit in the wake of their eXPERIENCE + iNNOCENCE tour. It opens with U2's show-opening mash-up of "Zooropa" and "Love is All We Have Left" with Charlie Chaplin's famous final speech from The Great Dictator laid over the top. This moves straight into a gigantic live take on "New Year's Day". The latter is a song that haunted my teenage years like an off cheese but this version is so very large it's hard not to be swept away. Or perhaps I just grew too old to feel the urgency of giving it good slagging. On the flip there's a thumping remix of the same song by London-based Irish DJ-producers St Francis Hotel, followed by Jon Pleased Wimmin's elegant electro-pop-ish Euromantic mix of "Love is All We Have Left". Overall, it makes a convincing case for a band I've never really "got". Comes with a sheet of agit-prop-style stickers and a 12" x 24" fold-out art/lyric sheet.
Sunn O))) LifeMetal (Southern Lord)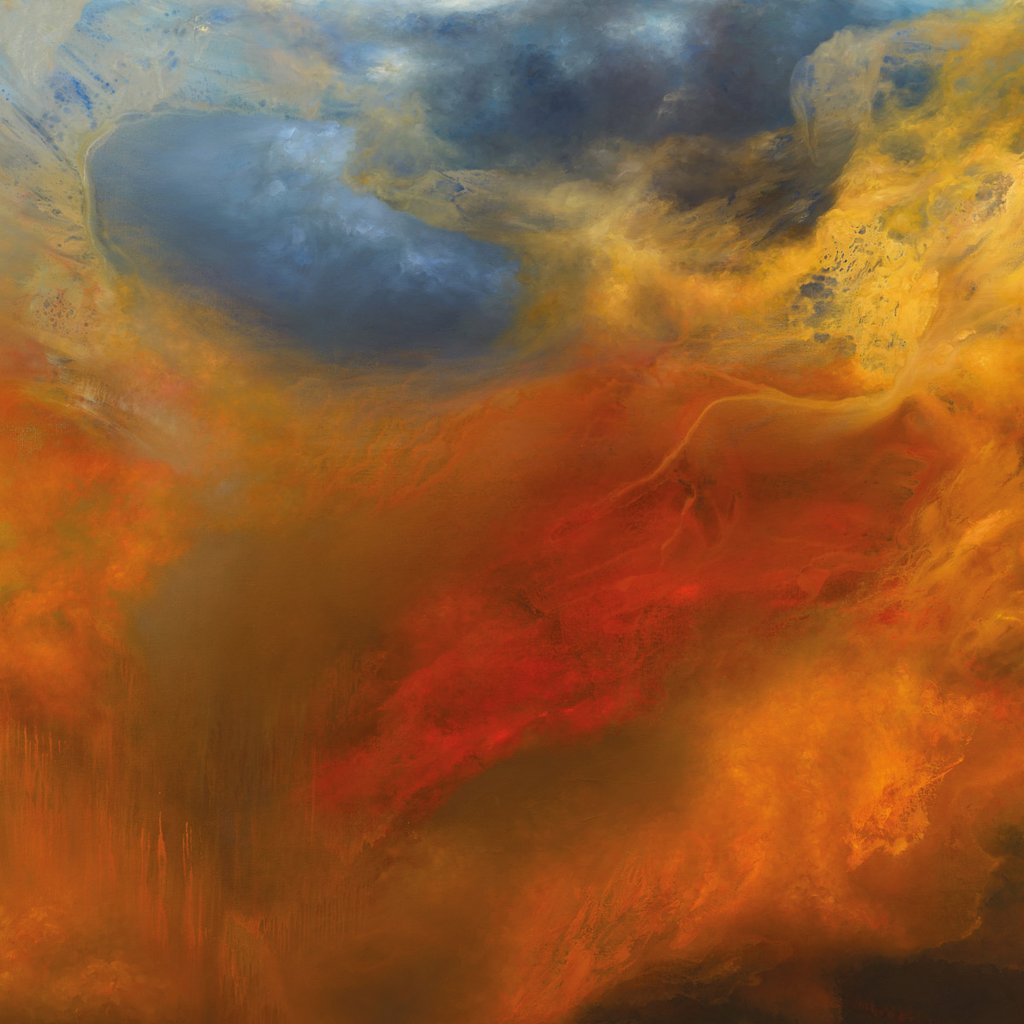 Over the past 20 years Sunn O))) have carved out a unique position for themselves. No other band quite manages to bridge the worlds of metal and avant-garde envelope-pushing at the same level. Their first album in four years was recorded with Steve Albini in Chicago and benefits from the vocal input of Hildur Guðnadóttir, a regular collaborator with the late Icelandic composer Jóhann Jóhannsson and former member of Múm. Her sweet vocals revolve submerged in the ultra-slow doom fog of opener "Between Sleipnir's Breaths". From there each of the four tracks, one per side of this gatefold package, grows increasingly long until the final "Novae" comes in at over 25 minutes. On the front a notice proudly states LifeMetal's analogue provenance: "Recorded & Mixed on magnetic tape by Steve Albini. Vinyl mastered and cut from magnetic tape on a [sic] all analogue signal path by Matt Colton/Alchemy." It's music to drown in, smeared tone music whose deep moodiness is merely a surface layer beneath which, should the swimmer choose to dive down, all manner of meditative curiosity lies. One for the heads, then.
The NJE Afloat in Dub (Sartorial)
Jamming unit The NJR consist of musician-about-town Terry Edwards together with his old buddy Simon Charterton from Norwich post-punkers The Higsons on drums, and Mark Bedford from Madness on bass. Last year they played freak-dub kingpin Adrian Sherwood's At The Controls night in London which led to them recording a Gideon Coe live session for BBC Radio 6, which, in turn, led to Sherwood creating new mixes of the material at his Kentish studio. Arriving in a plain white sleeve (mine did - presumably the eventual RSD release looks like the pic on the right), one side contains the BBC session, the other, the remixes, and, what do you know, the whole lot is an impeccable punk-funk-jazz journey with Edwards' sax and muted trumpet squiggling about here'n'there to add extra spice.
John Otway & Wild Willy Barrett John Otway & Wild Willy Barrett (Extract)
When this Pete Townsend-produced project first appeared in 1976 its mood ran parallel to punk, with lead single "Really Free" boasting the appropriate lo-fi attitude. Overall, though, its pitches somewhere between pub rock and cod-country, even mustering an unlikely poignancy on songs such as "Gypsy". Otway's "untutored" voice is the punkest thing about it, but songs such as "Louise on a Horse" have real sonic vim to them, and Barrett can play a mean offbeat guitar, violin and banjo. The sell for this RSD release, though, is that (presumably to promote their forthcoming two month national tour), the album comes on transparent green vinyl but is paired in gatefold double with a new version on blue vinyl that was recorded live direct to cutting lathe, meaning the duo recorded it straight to vinyl. It's a likeable novelty and a pleasing companion piece, giving the whole a fresh, live and crooked feel peppered with occasional verbal asides.
Curse of Lono 4am and Counting (Submarine Cat)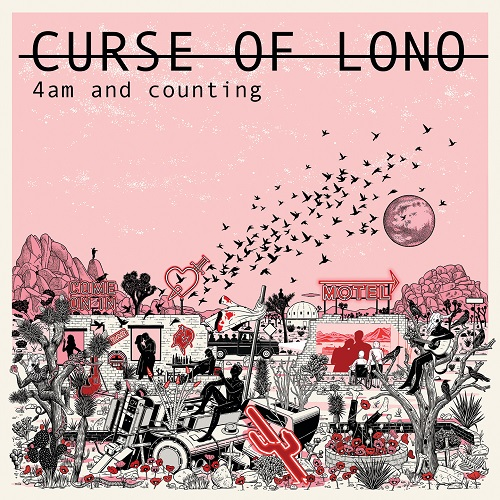 Felix Bechtolsheimer's band Curse of Lono have delivered two convincing albums of country blues bathed deep in day-after damage, of whisky, broken hearts and wear'n'tear. For their Record Store Day release they booked themselves into London's defiantly indie, defiantly analogue Toerag studios with producer Liam Watson and laid down a set drawn from both previous albums but losing the widescreen Americana in favour of something more intimate and, in places, straight country. Featuring pedal steel virtuoso BJ Cole, as well as Alabama 3's Nick Reynolds on harmonica, it's a welcome addition to their canon, a raw and ear-pleasing stop-gap before the next Bechtolsheimer deluge of doomed poetry. And it comes on bright red vinyl.
Desmond Dekker and the Aces Pretty Africa (Trojan)
Last year Trojan discovered in their vaults an album-length set recorded by Desmond Dekker and the Aces in London during the summer of 1973. At the time Dekker was still finding his way following the death by heart attack at only 38 of his friend and collaborator Leslie Kong, who'd produced many of Dekker's best-loved songs, including "Israelites". Pretty Africa was recorded in Chalk Farm Studios with Bruce Anthony, the partnership of early Seventies UK reggae studio dons Bruce White and Tony Cousins. Coming on honey-coloured vinyl in photo/info inner sleeve, these aren't just offcuts but a fully-fledged and juicy album running the gamut from the catchy title track, which would have made a fine single, through to the sweet soulfulness of The Aces performing by themselves on songs such as "Love is the Key". The whole has a ready suede-headed skanking appeal.
Funky Monkey The Forgotten World of Treecastle (Funky Inc.)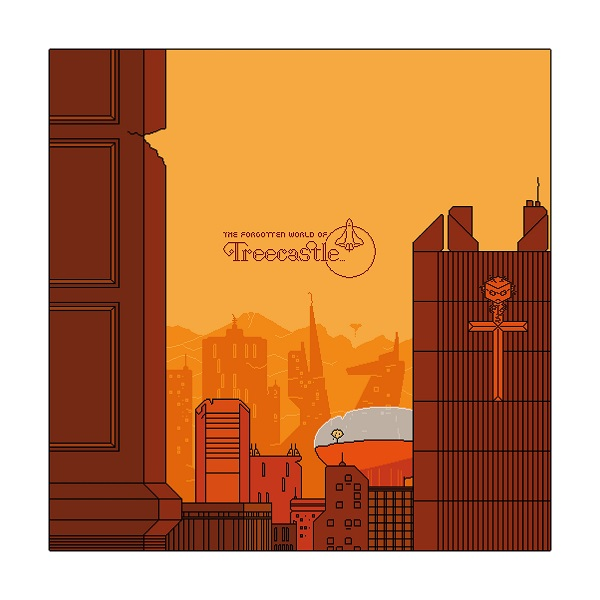 Saint Etienne associates Mark Bown and Gerard Johnson – AKA Funky Monkey - use their Record Store Day release to complete a project they began back in 1996. The original idea was that the duo, who'd already achieved some cult success for their downtempo experiments, make a sci-fi concept album with Anthony Daniels (AKA C3PO) but the actor was called away to make George Lucas's appalling Star Wars prequels before it could be completed. Now they have completed a version of the project, released with an art card insert relaying the opaque storyline (something to do with manipulated android consciousness), as well as sealed limited edition (of 100) card artwork. Sarah Cracknell sings on "Tomorrow's Girl" and the voice of Sir Alec Guinness pops up on the closing "Man From the Future" but this is a mostly electronic instrumental journey, cheerfully quirky listening music that might especially appeal to fans who enjoyed their Undercover comeback album last year.
Inna De Yard Inna De Yard (Wagram/Chapter Two)
The forthcoming film from Peter Webber, director of Girl With a Pearl Earring, is a documentary called Inna De Yard. It's a study of reggae music's influence and community, hinging on a gathering of older musicians mostly recording covers of classic songs high in the Jamaican hills. The RSD package presents the 13 songs in a sturdy gatefold double set with heavy, colourfully art-packed inner sleeves. The film and album centre on Ken Boothe, Cedric Myton of The Congos, Winston "Electric Dread" McAnuff and a rasta name of the Seventies, Kiddus I, but there are plenty of others aboard, such as Horace Andy, Judy Mowatt and The Viceroys, and younger names such as Derajah and Jah 9. The music is reggae and yet not. It has reggae's rhythm and these are reggae songs, yet the tone is often that of easy listening jazz. Ken Boothe lays down a new, precisely produced, soul-styled version of his 'Everything I Own', while new artist Var (Kevor Williams) sings his own "Live Good", acoustic strummed with a flute woven in like birdsong. It's a bit edgeless and dinner party-friendly for this writer but there are meatier moments, notably Winston McAnuff's rejigging of his gem "Malcolm X".
Ferris and Sylvester Sickness/Burning River (Archtop)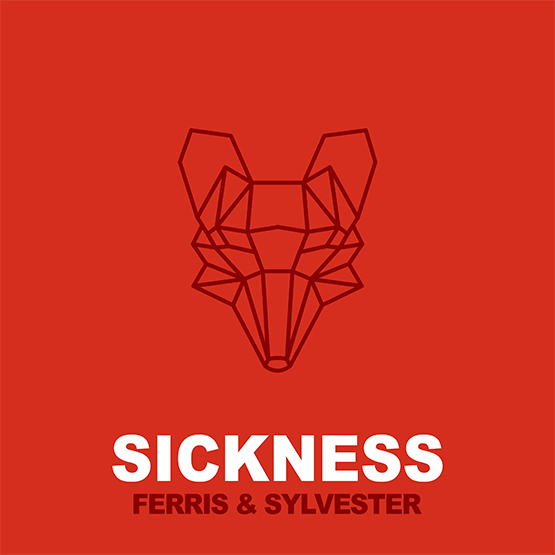 Appearing on what the press release describes as "flame red vinyl" – and it is damn near scarlet - this 12" single from London duo Issy Ferris and Archie Sylvester also arrives with a stylised card fox mask. Lead track "Burning River" is a hideous thing, over-produced stadium faux-gospel "adult contemporary" blues-pop, replete with a terrace chant sing-along bit. However, flip the disc and the less full-of-itself demo version of "Flying Visit", with its plaintive steel guitar, harmonised vocals and country feel, is more persuasive. There's a third track, "Sickness", which is stylistically somewhere between the other two. The pair have supported Eric Clapton and it's that kind of audience they're aimed at. On that basis, and seeing they have millions of listens on Spotify, it's easy to see them becoming massive. Comes in photo/info/lyric inner sleeve.
Bang Bang Romeo Cemetary/Creep (Red Sun)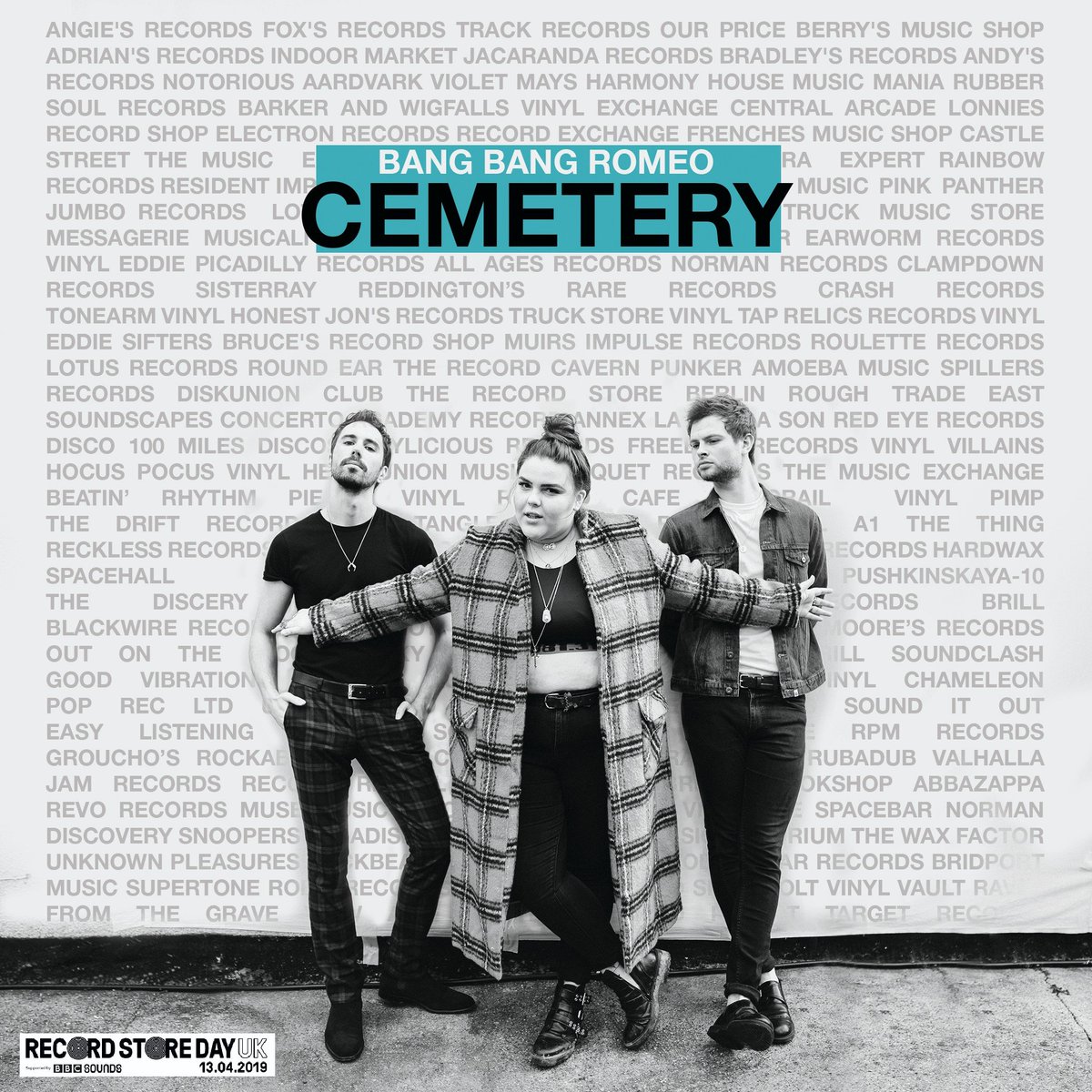 7" single from a rising female-fronted Leeds three-piece who major in pop-rock that's so squeaky clean-sounding and banal this writer cannot get behind it at all. "Creep" is the Radiohead song and "Cemetary" an original. I include it as it's a Record Store Day release and feel I should. Usually I wouldn't as one of theartsdesk on Vinyl's rules is not to include music about which there's nothing positive to say. So we'll say no more and just wish Bang Bang Romeo happy times. And you too.
We welcome any and all vinyl for review. Please hit thomash.green@theartsdesk.com for a postal address.