Transgressive Records 10th Anniversary Concert, Barbican |

reviews, news & interviews
Transgressive Records 10th Anniversary Concert, Barbican
Transgressive Records 10th Anniversary Concert, Barbican
After 10 years, rule-breaking risks becoming gentrification for London indie label
Wednesday, 01 October 2014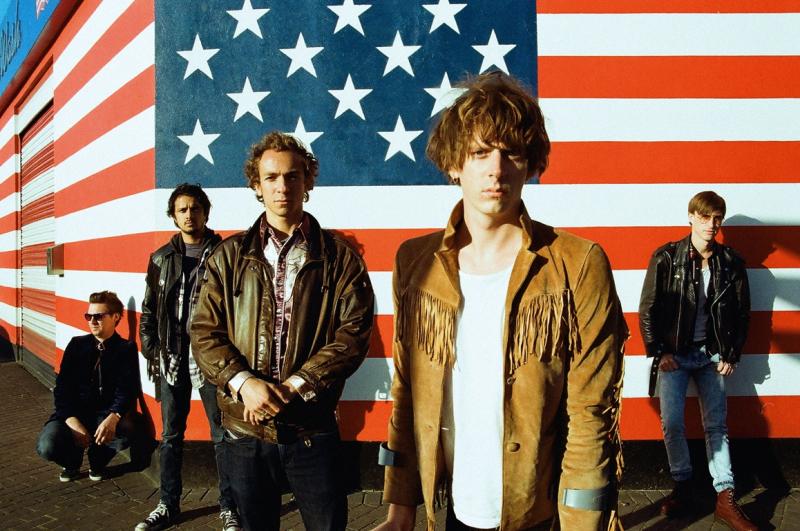 Transgressive is a bold statement for a record label's tin and, on their 10th anniversary celebration last night, there appeared instead a Caucasian calm to the events. From optimistic William Blake lyric loops in the foyer, to the persistent professions of love from the audience for anyone under the limelight.
The first live act to grace the Barbican stage last night was newcomer Marika Hackman, unassuming in a simple black cape, aquamarine guitar and unbrushed Scandinavian blonde hair. The focus fell on her lilting pick pattern and twisting melody, and her presence and playing exuded a rarely-encountered serenity that speaks of innate musicality and integrity.
Her lyrics unfortunately were often lost to an unnecessary bath of reverb and delay on her voice, whose purity could have shone with vulnerability, with a little more risk-taking from the sound department. Accompanied by a drummer and multi-instrumentalist, it was her varied guitar parts and the unexpected beauty of the vocal melodies which formed the music's truly original core. However, despite shifting from Nirvana-esque riffs to a Joanna Newsom cover, she seemed limited to a certain glum moodiness and a relatively one-dimensional vocal timbre which did not quite do justice to the breadth of her talent.
Dry The River were the next to showcase, in colour co-ordinated black and white suits. Lead singer Peter Liddle had hybridised an Abbey Road John Lennon with a Renaissance Jesus look, prancing around in bare feet and long golden locks. Music took second place to the well-preened indie image of this 5-piece, and their colourfully-lacquered guitar collections all made cameo appearances for a set that rarely moved beyond a glam-rock sound with English lit-grad lyrics.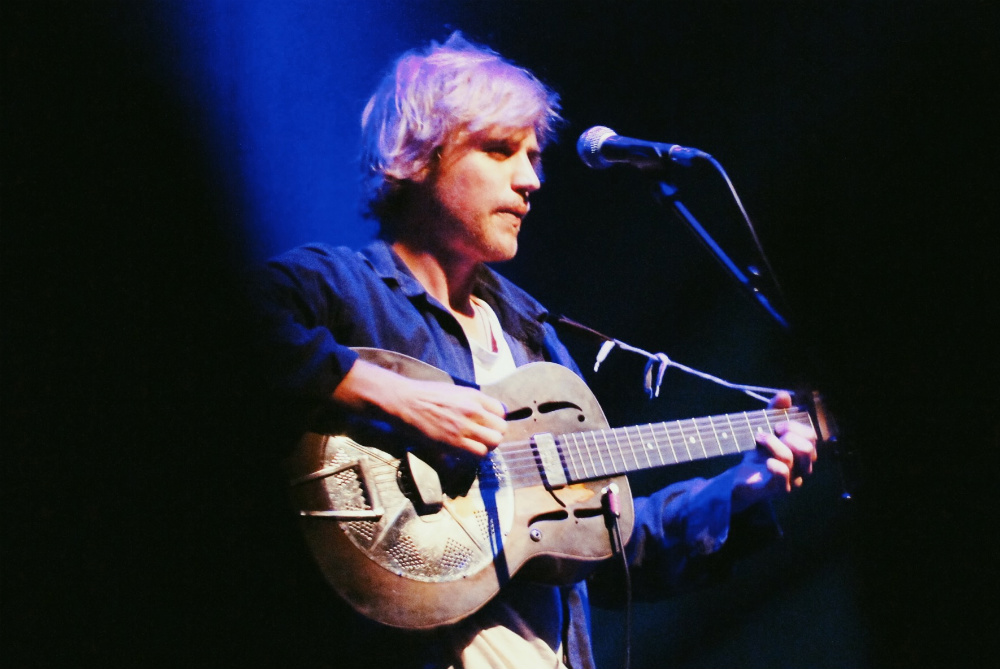 After the interval we were blasted with Mystery Jets, to a great roar of enthusiasm from the tipsy audience. Their rockstar image tweaked to perfection, the band were illuminated in fragmented beams of light falling enigmatically onto their faces and colourful printed suits. They wooed their fans with a mixture of new material and well-loved Radio 1 classics, with ample opportunities for audience participation on unison "woah-oh-oh" melodies.
At one of their crafted climaxes the bright red lights swirling around the auditorium fell upon an ivory-skinned 16-year-old who was gazing at the band, engrossed in a dream sequence, mouthing every word with earnest emotion, even simulating flicks of the hair as he might some day perform them. And as the epic bass drum gave its final beat the lights faded from the Jets, just catching the image of Jesus, in lieu of a band logo, printed on the front of the drumkit.
Last to mount the podium was precocious storyteller Johnny Flynn (pictured above, by Johanna Giudice). The subtle wisdom of his voice and delicate orchestrations of his earlier albums appeared coated in a stadium-friendly sheen, filling up the welcome gaps between acoustic timbres with electronic keys and cymbals. One song, dug out of their back catalogue, traveled through different moods and time signatures, benefitting artistically from being underprepared. But elsewhere, even in the beautiful "Wrote and the Writ" and a duet with Laura Marling, the voices were smothered in unnecessary layers, becoming textures without any character.
"It's like a big family," said Mystery Jets' Blaine Harrison of Transgressive Records and indeed, like a close gathering of kin, every act seemed to share a vocabulary of "awesome" this-and-that. Hopefully the musical copycatting does not lay its shiny cloak over Marika Hackman as it seems to have gentrified the soul of Johnny Flynn. Ten years for any married couple is often the moment to reflect upon the matching raincoats and wonder if each spouse needs to redefine their independent tastes, or risk losing their identity to a generic blur.