Yasmine Hamdan, Scala review - sultry, epic and doom-laden |

reviews, news & interviews
Yasmine Hamdan, Scala review - sultry, epic and doom-laden
Yasmine Hamdan, Scala review - sultry, epic and doom-laden
Lebanese indie star dreamily balances Orient and Occident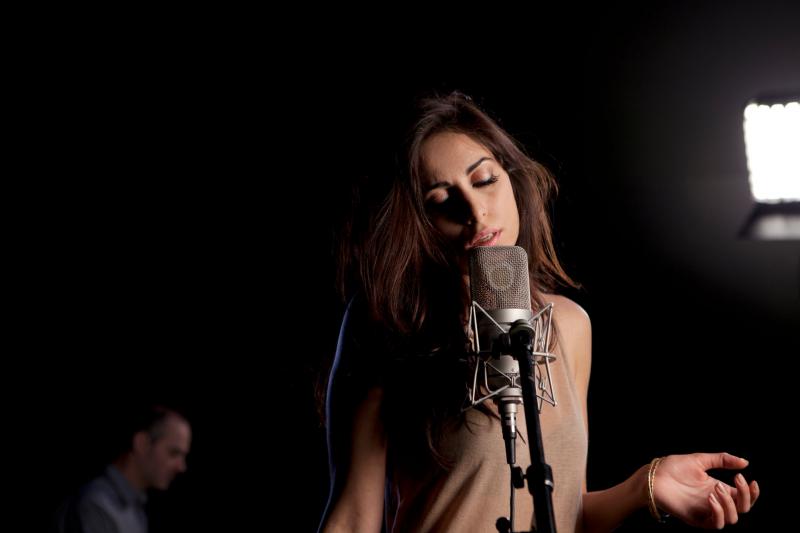 Yasmine Hamdan: Dreams of Beirut
Yasmine Hamdan has gone from being an indie star in Beirut a decade ago with her adventurous band Soapkills to being a bona fide solo star with a couple of sophisticated albums behind her, the latest Al Jamilat recently released.
She sings in Arabic, is based in Paris, has a Belgian label and has a multi-cultural band and treads an inventive cultural tightrope between orient and occident. The melody of "Douss" sounds almost Chinese and could be sung in a Hong Kong karaoke bar but is actually about the let-down of the Arab Spring "feeding us lies, deceit and slogans".
The packed audience at the Scala was an unusual mix – many young Middle Eastern guys attracted not just by the songs but her sultry looks, and about half hipsters. What brought the fixed-wheel bike briigade in more than anything was the use of her music in Jim Jarmusch's vampire movie, Only Lovers Left Alive. Being utilised by Jarmusch has been a tried and tested route for various brilliant global mavericks to a more hip mainstream audience, notably the Ethiopian jazzer Mulatu Astatke. She performed the moody "Hal" form her first album, which featured in the film, to immediate rapturous audience recognition.
Songs became more anthemic, and were perfectly geared to big festivals or even arenas
While her lyrics are often inspired by Arabic poets like Mahmoud Darwesh and Omar El Zenni – her new epic version of his "Beirut" made a fitting encore – musically her line-up was indie quartet: no duelling ouds, and less Arabic colours than on her album.
What was impressive was the space and discipline of the music. For much of the set, she embodied the truism that less is usually more, and every note counted. This might be partly Orientalist projection, but her music, even with European instrumentation, evokes a delicious Arabic atmosphere with its swooning romanticism, and vast sonic spaces.
About two thirds of the way through the set, she shifted gears. "It's the Lebanese T'Pau" said someone next to me, not in a flattering way. Certainly, as the set progressed and got less intimate and rockier, there was a sense that the Scala was too small. Songs became more anthemic, and were better geared to big festivals or even arenas. It was a gear change that almost derailed the show, but she has a commanding presence, compelling voice and ambition to burn and she pulled it off. It would be easy to imagine Yasmine Hamdan promoted a couple more divisions in the music hierarchy fairly soon.