Valentine Birthdays on the Tube |

reviews, news & interviews
Valentine Birthdays on the Tube
Valentine Birthdays on the Tube
Love songs of singers from Russia, Tunisia, Japan and the US born on Valentine's Day
Tuesday, 14 February 2012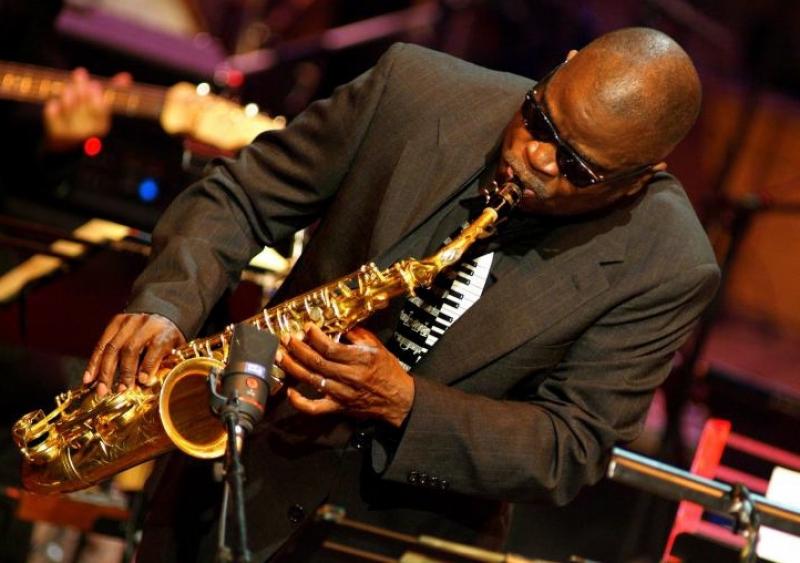 Valentine birthday boy Maceo Parker: 'somebody to make it funky with'
What could be more romantic than watching and listening to singers born on Valentine's Day rhapsodising about L.O.V.E.? We have love songs on video from Russia, Japan, Tunisia, America and the Czech Republic. Or if not love exactly, then how about saxist Maceo Parker (born 14 February 1943), best known for his work with James Brown, simply "needing somebody to make it funky with right now"? Take it away, Mr Parker...
14 February 1961: Pop music star Latifa Arfaoui was born in Manouba, in Tunisia. Her biography on her website states that she was "born into a small white house like all other houses of Tunisia, she grew up between gardens of Tunisian jasmine. Latifa associated the color white in her life with truth and honesty which became an important part that formed her personality". This is one of her biggest hits, "Inchallah" (If God Wills).
14 February 1947: Tim Buckley performs "Sing a Song for You" on Dutch TV in the early Seventies.
14 February 1971: Japanese pop star Noriko Sakai was a clean-cut type, then (stop me if you've heard this one before) she got into a drug scandal, went on the run and caused a major media fire-storm in Japan. Toyota pulled their ads and her clothing line was withdrawn from shops. During the height of the furore last year, at one point this song "Aoi Usagi" was the most downloaded song in the world on iTunes.
14 February 1987: Russian pop phenomenon Julia Savicheva sings "Esli v serdtse zhivyot lyubov" (If Love Lives in Your Heart).


14 February 1959: Everyone's favourite diva Renée Fleming sings "Song to the Moon" from Dvořák's opera Rusalka. As it's Valentine's Day, here is the translation of some of the lyrics:

Silver moon upon the deep dark sky,
Through the vast night pierce your rays.
This sleeping world you wonder by,
Smiling on men's homes and ways.
Oh moon ere past you glide, tell me,
Tell me, oh where does my loved one bide?
Tell him, oh tell him, my silver moon,
Mine are the arms that shall hold him,
That between waking and sleeping
Think of the love that enfolds him.
May between waking and sleeping
Think of the love that enfolds him.
Share this article