Leaving |

reviews, news & interviews
Leaving
Leaving
Kristin Scott Thomas gives a scorching star turn as an adulterous wife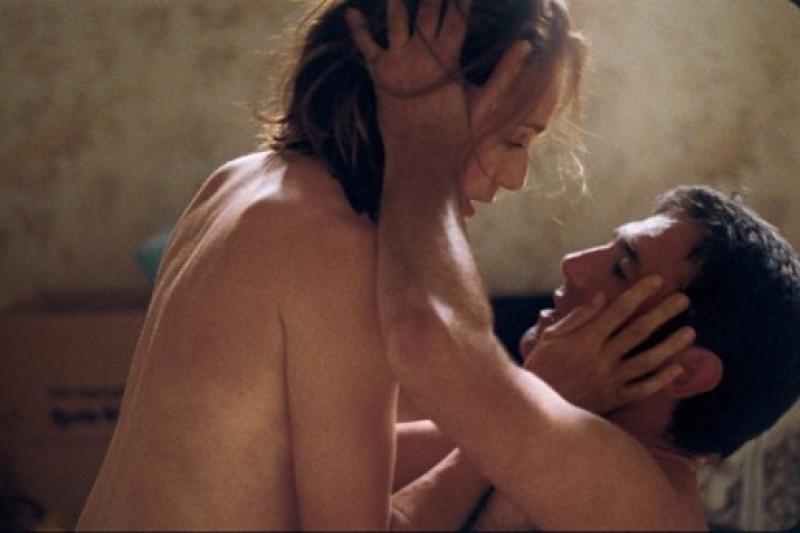 A terrible beauty is born: Kristin Scott Thomas turns her life over to lust in 'Leaving (Partir)'
Kristin Scott Thomas possesses an altogether singular beauty: classical yet faintly wistful, intimidating at times but equally capable of enormous warmth. And because this English rose has professionally blossomed not just in the Anglo-American cinema (and theatre) but also in France, there's something faintly "other" about her. That, in turn, has been useful to this actress's stage turns in Chekhov and Pirandello and accounts for her infinite variety on screen.
After all, not everyone could move with ease from
John Lennon's Liverpudlian aunt
to her latest film role as a French doctor's almost psychotically disaffected wife in
Leaving
. Now if only an enterprising theatre producer would cast Scott Thomas in
Betrayal,
and soon: that sense of mystery - of actions unexplained and thoughts withheld - is to the Pinter manner born.
In the meantime, we have Leaving (Partir in French), a Catherine Corsini film whose plot would seem too familiar by half if Scott Thomas weren't on hand to make every moment fresh. Playing a mother of two who falls for the burly Spanish builder whom her well-heeled husband has employed on her behalf, our star suggests an elegant porcelain vase slowly falling to bits en route to a "happy" ending whose bliss is sure to be short-lived.
At the start Scott Thomas's Suzanne, a longtime English expatriate to France, seems thrilled to be returning to the workplace, setting up practice as a physiotherapist following time spent raising a son and a daughter, both now in their teens. Her professional ambitions are fueled by the addition to the family home of an extension - funded by husband Samuel (Yvan Attal) - where Suzanne can see patients, the cost of this new structure a cool 30,000 Euros. But a far greater cost comes when, following an accident for which she holds herself responsible, Suzanne falls hard for Ivan (Sergi Lopez), a Spanish builder nursing unhappinesses of his own.
Would someone actually jeopardise all possible comfort in pursuit of an affair that brings Samuel quickly - and threateningly - to the boil? In this context, yes, and Scott Thomas tears into the role like an Ibsen-esque heroine displaced to the South of France: a housewife and mother for whom routine has become so deadening that she will herself tangle even with death in order to satisfy the galloping desire that has overtaken her in full. "I'm in love," she confesses like one possessed, her desire itself a kind of madness. Small wonder that the film's various (and multiple) grunts of passion at times sound like expressions of anger.
A few, no doubt, will quibble with the plotting, from a beginning that gives the game away at once (its resonances with Scott Thomas's most recent stage vehicle, The Seagull, notwithstanding) to some flawed psychology: would Suzanne's son in truth rally so fully toward a mum who, pointedly, isn't there for the entirety of an important tennis match? But the movie on its own terms makes an utterly compelling case for the grip of compulsion, as Suzanne surrenders to numerous indignities in an effort to keep her love affair with Yvan on track. (In mounting desperation, she flogs a Cartier watch so she can pay for petrol.)
And throughout it all, there's that Scott Thomas visage, as elegant as it is questing, by turns serene and then cumulatively anxious. Come the film's end, and those luminous eyes look hollowed out by guilt and need and shame, as if - with reference to the title - Suzanne some time back left her more sensible self behind. "I hate myself for hurting you", she tells her husband, "but I can't help it." Reason long ago left the room, and what remains is beyond language in a performance beyond praise.
Watch the trailer for Leaving


Small wonder that the film's grunts of passion sound like expressions of anger
Share this article