Aspects of Love, Menier Chocolate Factory |

reviews, news & interviews
Aspects of Love, Menier Chocolate Factory
Aspects of Love, Menier Chocolate Factory
Chamber-sized Lloyd Webber/Nunn revival misses the Ball
Broadway actor Michael Arden (right) gets bookish in his UK stage debut
The Menier Chocolate Factory could scarcely be on mightier form, or so it seems, punching far beyond its weight as a small, out-of-the-way south London playhouse that is nonetheless responsible at the moment for five commercial transfers between London and New York.
The other three are Broadway musicals of different vintages and of differing degrees of renown, ranging from an alternately plaintive and raunchy product of the 1960s (Sweet Charity) to an arty 1970s Stephen Sondheim favourite (A Little Night Music) and on to a 1980s crowd-pleaser (La Cage aux folles) that won a Tony for Broadway first-timer Douglas Hodge. But not until their current Aspects of Love has this venue given a second chance to a homegrown musical, namely Andrew Lloyd Webber's 1989 West End hit. Will New York welcome this revival, too? To co-opt the show's own imagery, I wouldn't wager the wine or the dice on that happening any time soon.
Indeed, it's by no means clear what precisely has been gained by having Trevor Nunn revisit a musical that is the third of five Lloyd Webbers on his capacious, ever-eclectic CV. Sure, there are parlour-game musings to be had that may intrigue musical theatre enthusiasts: 20-plus years ago, Aspects paired an American leading lady (Ann Crumb) with an English leading man (Michael Ball), whereas this go-round boasts the precise opposite in the jointly miscast presences of Katherine Kingsley (English) and Michael Arden (American), vibrant singers both.
But whereas that first production showed its composer's willingness to shift focus from operatic phantoms, cats and trains to the heartache of actual human beings, the up-close-and-personal approach only amplifies the narcissism and vanity accompanying the shifting affections of a handful of folk, of whom only one (Dave Willetts's silver-haired roué) is particularly appealing. Is it possible that these are personages best glimpsed from a distance? I'm not sure, but I do know that my mind kept drifting toward "I Sleep With Everyone", the justly celebrated Forbidden Broadway spoof of "Love Changes Everything", Aspects' best-known song. (Those seven syllables - "love" gets spoken twice - make for an insanely catchy melodic line that is woven into the show's through-sung fabric from the start.)

The intention, presumably, is to honour love's infinite variety among characters of various ages, nationalities and even sides of the legal divide - not to mention, fleetingly, as passion overtakes two women, in keeping with the Bloomsbury milieu of writer David Garnett, on whose 1955 novella Aspects is based. But in order for the erotic rondelay to grip, we have somehow to burrow our way into the hearts of Alex, the young English soldier whose amorous gavotte is told in flashback, and Rose, the ascendant French actress possessed of a talent for Ibsen and Turgenev that seems improbable given the 'Allo 'Allo accent with which the physically imposing, vampy Kingsley is saddled throughout. Nor does she make much of the 11th-hour torch song, "Anything but Lonely", with which Crumb all those years ago cut to the quick: the performance is as emotionally remote as co-star Arden's which, I'm sorry to say, is colourless.
Alex is younger than Rose - he's just shy of 20 when the two first meet - but the baby-faced, strong-voiced Arden strikes so barely pubescent a figure that their relationship feels at best like that of a younger brother and much older sister; for all the steamy clinches, the temperature is staid throughout. The resultant lack of heat quickly dilutes any interest in who happens to be coupling with whom until we come after the interval to Rose's adolescent daughter, Jenny (played as a panting teen by Rebecca Brewer), at which point the ardour tilts toward the creepy. It's no wonder that a circus provides the backdrop to an ensemble number late on: love in this musical's view is a fairground that renders the world a "madhouse", too. What it defiantly isn't, alas, is moving for any length of time, notwithstanding the chance to hear anew a score ranging from French chanson to flamenco, the customary Lloyd Webber power ballads and a highly individual, and haunting, 11th-hour quartet, "Falling". (The music, per the Menier norm, has been downsized for a band - seven-strong here - situated high up one side of the stage.)
Easily the warmest presence on this occasion is Phantom of the Opera alumnus Willetts as Alex's uncle George, a part once earmarked for Roger Moore who bowed out before the first Aspects ever began performances. (The excellent Kevin Colson took on the role.) Resembling a more grizzled, younger Derek Jacobi, Willetts brings actual feeling to the part of the gallopingly penniless painter who ends up marrying Rose and who, needless to say, isn't best pleased when their young daughter goes all ravenous in Alex's presence. Adding to the amorous possibilities are the bisexual Giulietta, an Italian sculptress played with rather off-putting severity by Rosalie Craig, and yet another object of lust for Rose in the undercharacterised Hugo, though Dominic Tighe on this evidence looks like he'd make a good Alex. (As it happens, he is Arden's understudy.)
Alex matures across 17 years, his recollections setting in motion a memory piece that plays out across the dour, panelled surrounds of David Farley's set, enlivened by photographs and projections that come to resemble a possible story board for the film of Aspects that was talked about a while back but has not been made. In its place is a chamber-sized discourse on the vagaries of erotic attraction that turns out against expectation to be cold to the touch. Isn't this the same composer who has gone on to tell us that love never dies? In this Aspects, we get multiple permutations of lust only to be left wondering when love, its hour come round at last, will be born.
ANDREW LLOYD WEBBER'S BACK CATALOGUE
Cats. The danciest British musical ever is back
Evita. Operatic revival lacks satirical bite, but is elevated by a star turn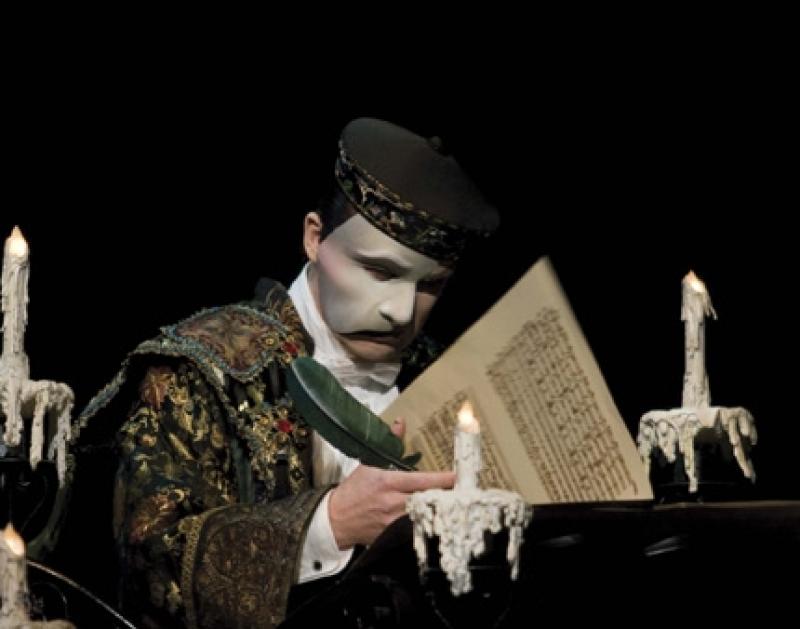 Jesus Christ Superstar. A classic musical reborn for a contemporary audience
Love Never Dies. The bad and the beautiful do battle in Phantom sequel
School of Rock: The Musical. Andrew Lloyd Webber's transatlantic transfer is a blast
Sunset Boulevard. Glenn Close and ENO company do much to fill Lloyd Webber's half-empty vessel
The Beautiful Game. Spirited revival of football musical set in the Troubles
The Phantom of the Opera. Does the most successful entertainment event of all time still have it?
PLUS ONE TURKEY
Stephen Ward. A seedy misfire tells the story of the Profumo scandal
Share this article