A Christmas Carol, Arts Theatre |

reviews, news & interviews
A Christmas Carol, Arts Theatre
A Christmas Carol, Arts Theatre
This antique Christmas tale glows under the polish of a new adaptation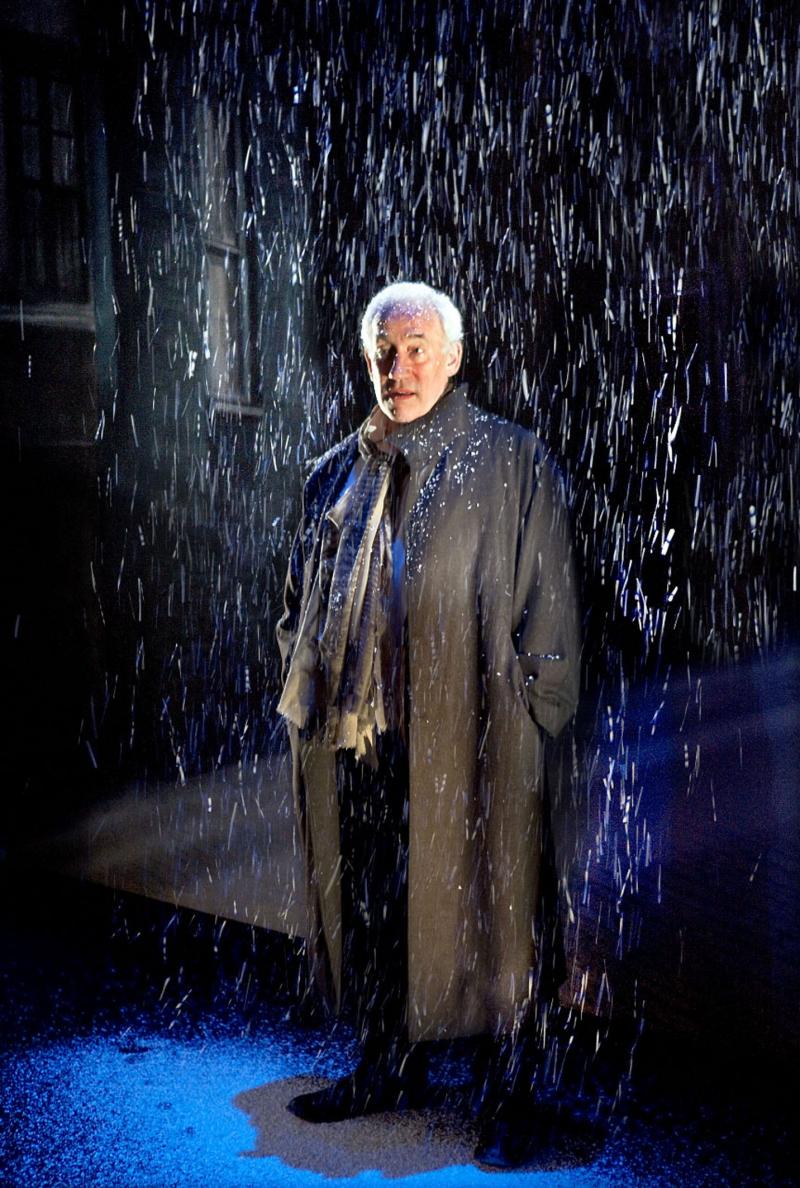 Simon Callow: a one-man dose of Victorian festivity
That a tale confronting society's most pernicious evils, giving poverty a human face and desperation a voice, should become a cornerstone of the British festive experience is perhaps unexpected: testimony either to the moral deviance of the general public, or alternatively to Charles Dickens's peerless skill as a writer.
Personally I'm inclined toward the latter, and judging by the massed hordes at the Arts Theatre on Saturday for Simon Callow's new staging of
A Christmas Carol,
I'm not alone.
Dickens didn't write his story with performance in mind, but when he started his public readings (the first attended by a rather astonishing 3,000 people, which makes the Arts Theatre look rather like someone's front room) it was with A Christmas Carol that he began. It's a work that lends itself to the lingering emphasis of spoken performance – rich as any Christmas pudding with toothsome description, and dialogue that demands to be savoured in the mouth.
It would take a fair degree of Christmas humbug to feel dissatisfied with Callow's performanceCallow is of course a veteran of all things Dickens, with this his third one-man treatment of the author's life and works, a follow-up to The Mystery of Charles Dickens and most recently Dr Marigold and Mr Chops. By now it's a well-honed act, with the actor at his best in the laconic authorial voice, the elegant architecture of the prose emerging with clarity.
The show is based on Dickens's own performing edition and sticks faithfully to the text. That it is more storytelling than theatre will doubtless frustrate some, but so neat and evocative is Tom Cairns's staging – relying on imagination and Callow's own skill to furnish the gap between an assortment of chairs, a revolving screen and an overcoat, and a fully fledged Christmas ghost story – and such atmospheric support does it get from Ben and Max Ringham's sound design, that it would take a fair degree of humbug to feel dissatisfied.
While Dickens's passages of quick-fire dialogue work surprisingly well – the initial encounter between Ebeneezer Scrooge ("secret and solitary as an oyster") and the two would-be collectors of charitable donations sets the scene with particular aplomb, and you can almost see Callow's jowls sagging and his eyes sinking every time he takes on the Scrooge persona. While Cairns and Callow seem happy to downplay the story's tension and horror in favour of something rather less overt, there is nothing lacking in the humour, either verbal (the arid sarcasm of Scrooge's opening conversation with nephew Fred) and physical (the Fezziwig's Christmas ball, rendered singlehandedly by a prancing Callow).
The success of A Christmas Carol with a contemporary audience is surely all a matter of tone. Tread too heavily on Dickens's Victorian floorboards and the cracks and screeches of sentiment and sentimentality can easily overpower the wit of the piece. Callow has his proportions carefully judged, offering us a Tiny Tim who might not inspire quite the outpourings of grief he did in among the author's contemporaries, but who avoids the maudlin excess he might so easily have tumbled into.
Walking through the West End this month there are Christmas shows touting for business on every street corner. A Christmas Carol may not be the glossiest or most spectacular in town, but there's an antique sheen to Dickens's classic story that still comes up bright under the loving attention of Callow and his team.
Rich as any Christmas pudding with toothsome description, and dialogue that demands to be savoured in the mouth
rating
Share this article